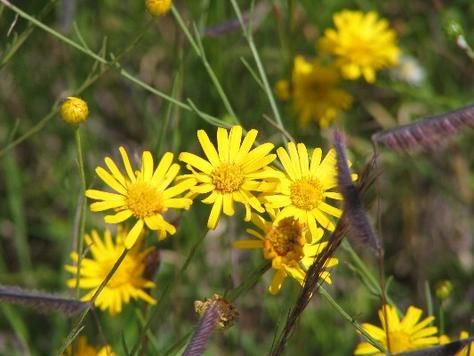 Judy and Rose had been friends for a very long time, until one day, a small disagreement somehow led to a distancing between them. This went on for quite some time. One day though, Rose tripped and broke her wrist . . . a very unlucky event, but one which gave Judy the opportunity to drop by, bearing flowers and the offer of some help for her friend.
Now, some months later, Rose's wrist is completely healed and so is her friendship with Judy.
Rose confided . . .
"I was told that when a bone breaks, the healing process often makes it end up even stronger than it was before. I am sure friendships can be like that also."
It sounds a lovely idea, but . . . lets not all wait for broken bones to take that first step towards healing and mending bridges!!!
Remember, every journey begins with only one tiny step.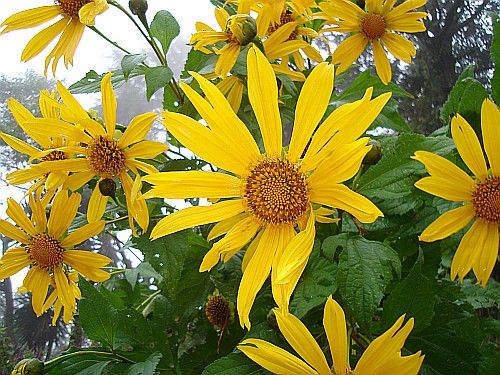 I have had a sore tooth the past couple of days. It's that same old tooth which keeps cropping up and causing me problems, it seems every couple of months or so. It is an old wisdom tooth and has already been broken once, so it is only half there anyways. I think I am going to ask the Dentist when I go this afternoon can he please extract it so that this doesn't keep happening. It is clearly a problem tooth that will continue to bother me loads in the years to come and it's not really a necessary tooth anyways. All of my other wisdom teeth have already been removed. When it flares up it aches across my whole face and feels like a combination earache, toothache, sinus ache. Very painful and distracting. I say enough already! Wish me luck!!
This is one of my favourite chicken salads. I am not a real fan of ordinary chicken salads with all the mayonnaise and celery in it, but I love the fresh clean flavours of this and the tasty spicy dressing. I just love peanut butter and so you can imagine how much I love this salad!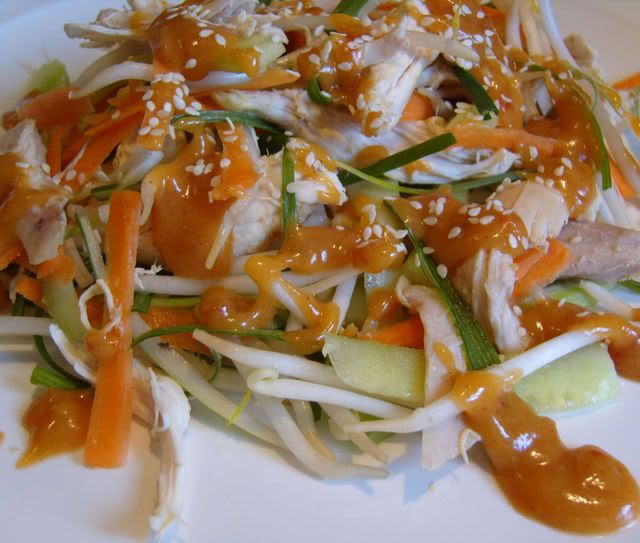 *Bang Bang Chicken Salad*
Serves 6
Printable Recipe
This is another one of those tasty things you can do with leftover chicken from your Sunday Roast. The quantities given here make quite a lot but it is very easy to cut the amounts in half or even thirds to give you lesser amounts. I love the crunch of all the raw vegetables and the spicy, nutty sweetness of the dressing. In fact, I often roast extra chicken just so that I can make this delicious salad the day after.
for the dressing:
1/2 cup smooth peanut butter
4 TBS sesame oil
3 TBS vegetable oil
2 TBS sweet chili sauce
2 TBS lime juice
1/2 tsp cayenne pepper
sea salt to taste
For the salad:
1 TBS toasted sesame seeds
1 cucumber, peeled, quartered, deseeded and cut into thin strips (3 inches long)
4 medium carrots, peeled, trimmed and then cut into thin strips (3 inches long)
(I use my vegetable peeler to get really thin strips)
2 large handfuls of fresh bean sprouts
4 spring onions, trimmed and cut into thin strips, about 3 inches long
a generous squeeze of lime juice
1 pound of cooked chicken, shredded
Begin by making the dressing. Warm the peanut butter for about 40 seconds in the microwave, until it melts, stirring it halfway through the cooking time. Whisk in the oils and then the chili sauce, lime juice and cayenne. Taste for seasoning and add salt if needed. Set the dressing aside while you make the salad.
Combine all the prepared vegetables in a large bowl. Toss with a squeeze of lime juice and a little salt. Mix in the chicken. Divide amongst six chilled salad plates. Divide equally and drizzle the dressing over top of each and then scatter with the toasted sesame seeds. Serve immediately.
Over on
The English Kitchen
today, delicious Spaghetti Puttanesca!