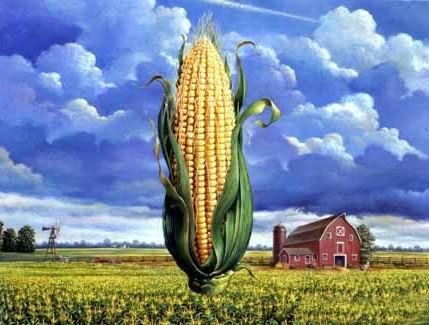 The Corn Song
Heap high the farmer's wintry hoard!Heap high the golden corn!No richer gift has Autumn pouredFrom out her lavish horn!~John Greenleaf Whittier
I love corn. I love corn in any way, shape or form. As a child, growing up in Canada, Corn season was a time of year eagerly anticipated by everyone in my family. Occurring during the dog days of August, we'd always have a few nights during the corn season where we would have nothing but a feed of corn for supper. A feed of corn means exactly what it sounds like . . . a meal where we ate nothing but ear after ear of delicious golden corn, slathered in butter and salt, each one of us vying to be the one who managed to eat the most ears of all! I think the most I could ever manage was four.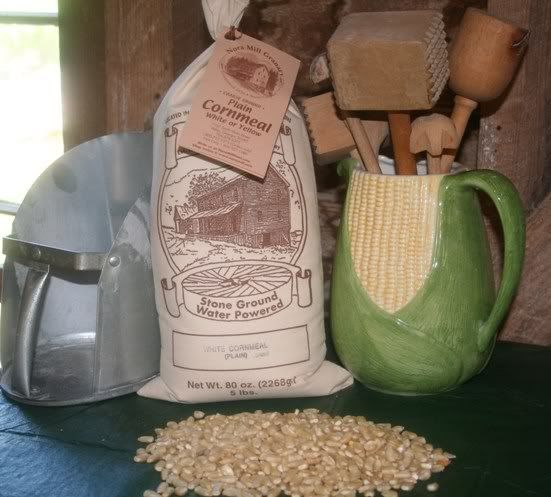 One of the things I miss over here in the UK, is really good corn. It just doesn't exist. A dear friend sent me some seeds to grown my own North American Corn over here a couple of years ago, and that is what we tried to do last summer. We discovered why they don't have good corn over here. It doesn't grow well, or at least ours didn't. Out of the whole packet of seeds we ended up with about 6 small puny ears that were mostly tassel, but my oh my, as small as they were, they were delicious, and I at least got to taste some of what I have been missing these past 8 years and Todd, bless him . . . he finally got to taste what a real ear of corn should taste like!!! Trust me when I say that fresh corn over here generally tastes like what we call cow corn back home . . .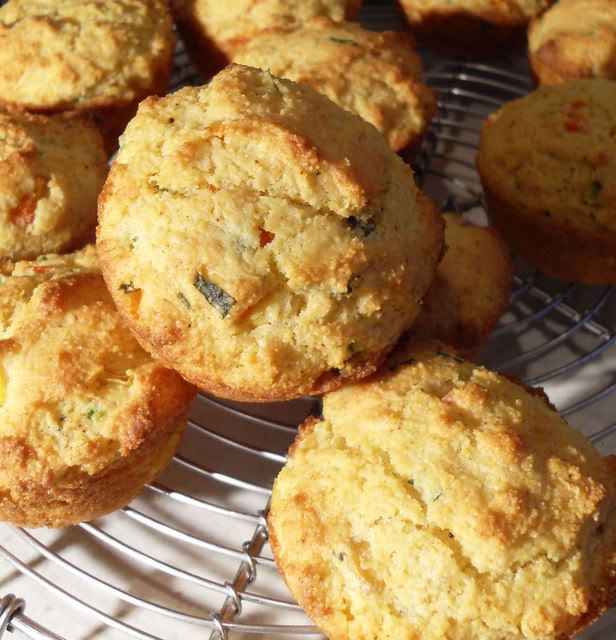 Now, why all this talk about corn? Well . . . it's Tuesday and you know what Tuesday means . . . it's
Tuesdays With Dorie Day
! Yay!! That one delicious day during the week where I, together with about a bazillion other baking nuts, bake a tasty recipe from that beautiful baking book,
"Baking, From My Home To Yours"
by the equally as tasty
Dorie Greenspan
! (Whew! That was a real mouthful!) This week Rebecca of
Ezra Poundcake
chose
Savory Corn and Pepper Muffins
on page 6.
Ohhh Rebecca, if there is one thing I love as much as corn on the cob, it's corn muffins or corn bread, so I thanks you from the bottom of me heart!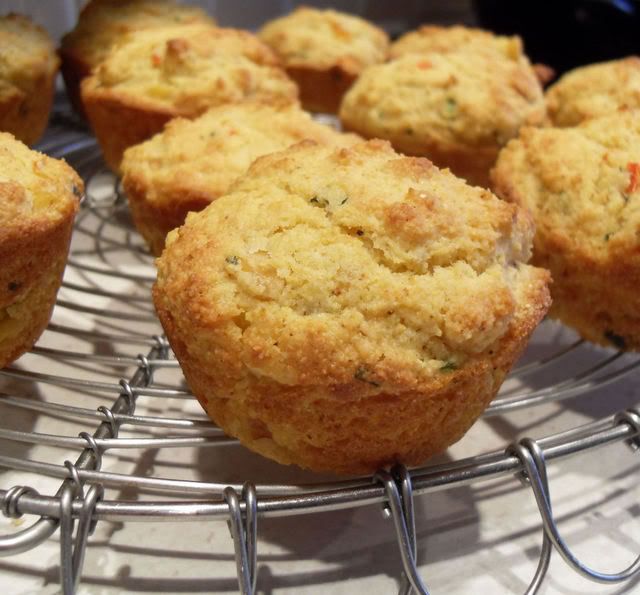 As you can probably tell I was totally thrilled with the recipe Rebecca chose. I have loved corn muffins and corn bread ever since I realized that such a thing existed. Can you believe that I was a totally grown up adult before I ever tasted such a thing? Neither can I, but it's completely true. My introduction to Corn bread was my mother in law's Corn Cake, the recipe of which you can find
HERE.
It was love at first bite for me and I have been carrying on a love affair with the stuff ever since! (sorry Todd!) Another reason I was thrilled with the recipe choice was because it made a change from all of the sweet and rich goodies we have been baking over the past couple of months!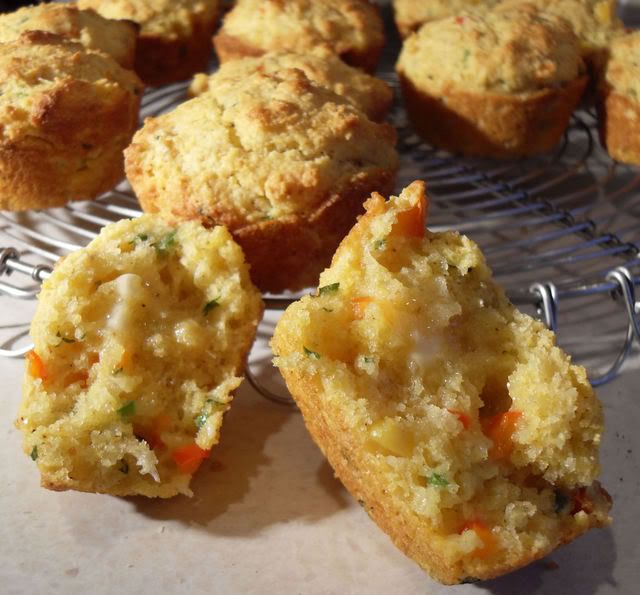 Cornmeal is not something that is readily available over here. Most times I end up substituting coarse polenta for it in recipes. I just happened to have a container of cornmeal this time though, so I used some of it for this recipe, and I have to say from the outset . . . it was well worth the sacrifice of my precious store of the stuff. These muffins are delicious! They are moist and chock full of lovely little surprises such as red peppers, green chilis, CORN, and other goodies. I was awfully tempted to add some cheese, but I didn't. I could wax on about them with eloquence forever, but I won't. Suffice it to say these muffins are wonderful and you should bake them. You won't be sorry.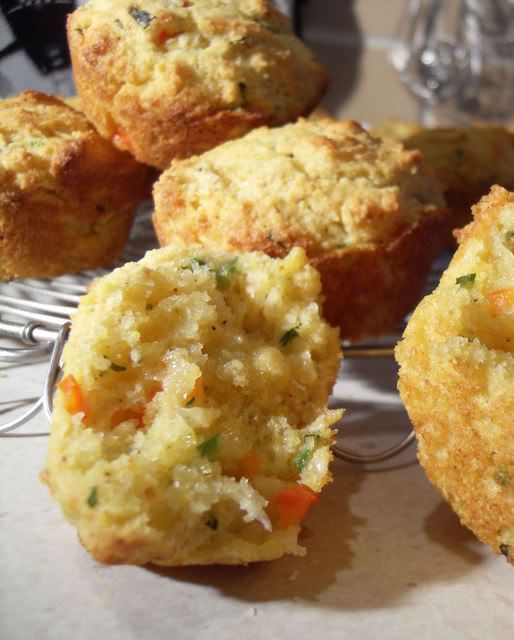 You know, for once I can say I am going to have one of these for breakfast and it won't sound totally crazy! I think eating a corn muffin for breakfast falls completely within the realms of acceptability! These are so good, I might even have two, but shhh . . . don't tell anyone.
Next weeks recipe is Berry Surprise Cake on pages 273-275, as chosen by Mary Ann of
Meet Me In The Kitchen.
I can't wait!!! In the meantime if you would like the recipe for these delicious corn muffins hop on over to
Rebecca's page
as she will be posting it there! Don't forget to pop on over to the
Dorie Blog Roll
and check out some of what the other ladies have done with this lovely recipe. There is sure to be something exciting there for everyone!