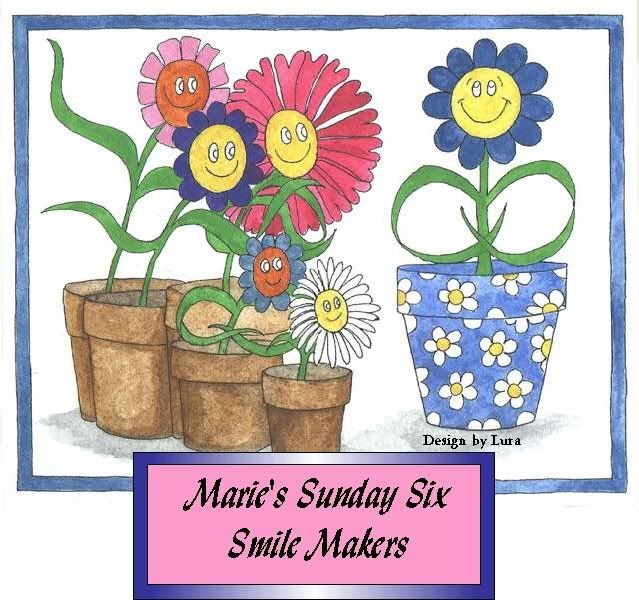 Well, what do you know??? It's Sunday once again! This past week has just flown by. I can't believe how quickly it has come around again. I've had ever so much to smile about this week and I just can't wait to get started on my list!
1. I bet you can already guess what the biggie was this week. Yes, on the 9th of January, this lovely picture went from this: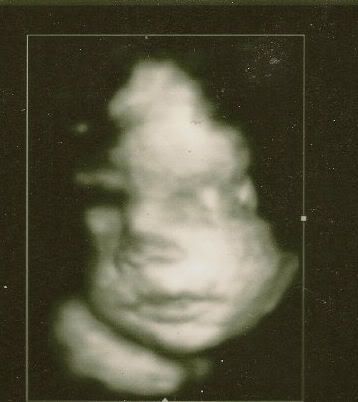 to this:
Grandson number 3, little Joshua, arrived safe and sound into this world. I am ever so grateful for all of your prayers and thoughts for him and his family over these past couple of months. He is the first red head in our family! I just know his big brother Jonathan is going to be a wonderful big brother. He is already trying hard and, in fact, he is the one who named Joshua, as he is the one who started called Joshua that way back when my son and his wife discovered she was first pregnant.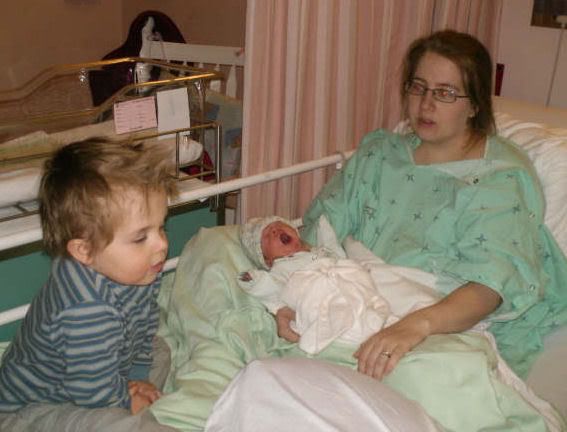 One of life's greatest blessings is when your own children become parents, and they do it well. I am so proud of each of my children and the wonderful adults, husbands, wives, parents, people they have grown into.
2. This is a picture of my Amanda and her Tom taken in Costa Rica just a month ago. They had gone down there for a welcome holiday break just a few weeks before Christmas. I was ever so thankful this week, when I heard of the earthquake in Costa Rica, that my daughter was not still there and that she and Tom had taken their holiday earlier, arriving home just a few days before Christmas. Had they switched their holiday plans even a little, they might have still been there, and I might have been telling you a completely different tale this morning . . .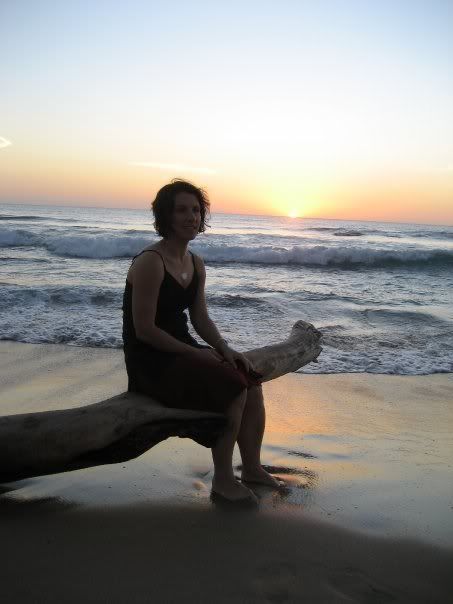 Although my heart and prayers go out to those people who have been negatively impacted because of this earthquake, I cannot help giving thanks to my Heavenly Father that my Amanda and Tom are ok, and that, once again, He was watching over my family. Amanda is the one child I have struggled with since her father and I divorced. This close call has really brought home to me my need to really work harder at mending this broken bridge.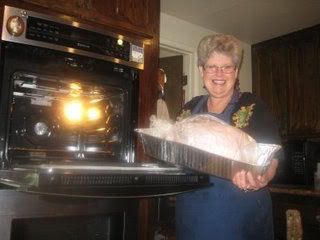 3. Yes, this is my good friend Lura, of
Grammy's News,
and once again she put a smile on my face this week. Yesterday I was so sad to hear about how she had forgotten her purse in a fabric store and how her new camera had been stolen from it, along with some cash and gift cards. Thankfully her Temple Recommend was still there along with her driver's licence, and some other things. But it did make me sad to think that someone could have been cold enough to take her camera and gift cards. The cash you would expect to be gone. I was so happy this morning to get an e-mail from her telling me that her camera had been returned! So really all that was lost was the cash and some gift cards. That made me smile. I am so grateful that the thief had a change of heart and decided to return the camera. I reckon this put a smile back on Lura's face as well!!!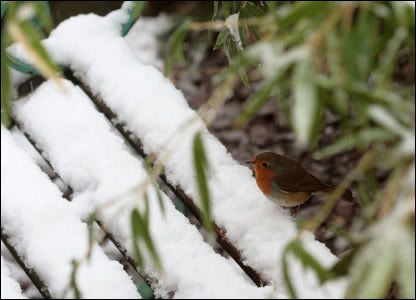 4. We have had a really cold week here at Oak Cottage this past week, with some snow and lots and lots of frost. One of the things I love most about being out in the rural countryside like we are is the wide variety of bird life we get to feed and watch. The little robins always put a smile on my face. They are so tiny and cute. They can be quite aggressive with each other, to be sure, but they always give me such pleasure. Because it has been very cold this past week, and they have been needing the extra sustenance that we give them more than ever, they have gotten quite tame and have been coming closer and closer to us. In fact, most days they are sitting there just waiting for Todd to put out the food in the morning, quite often only inches away.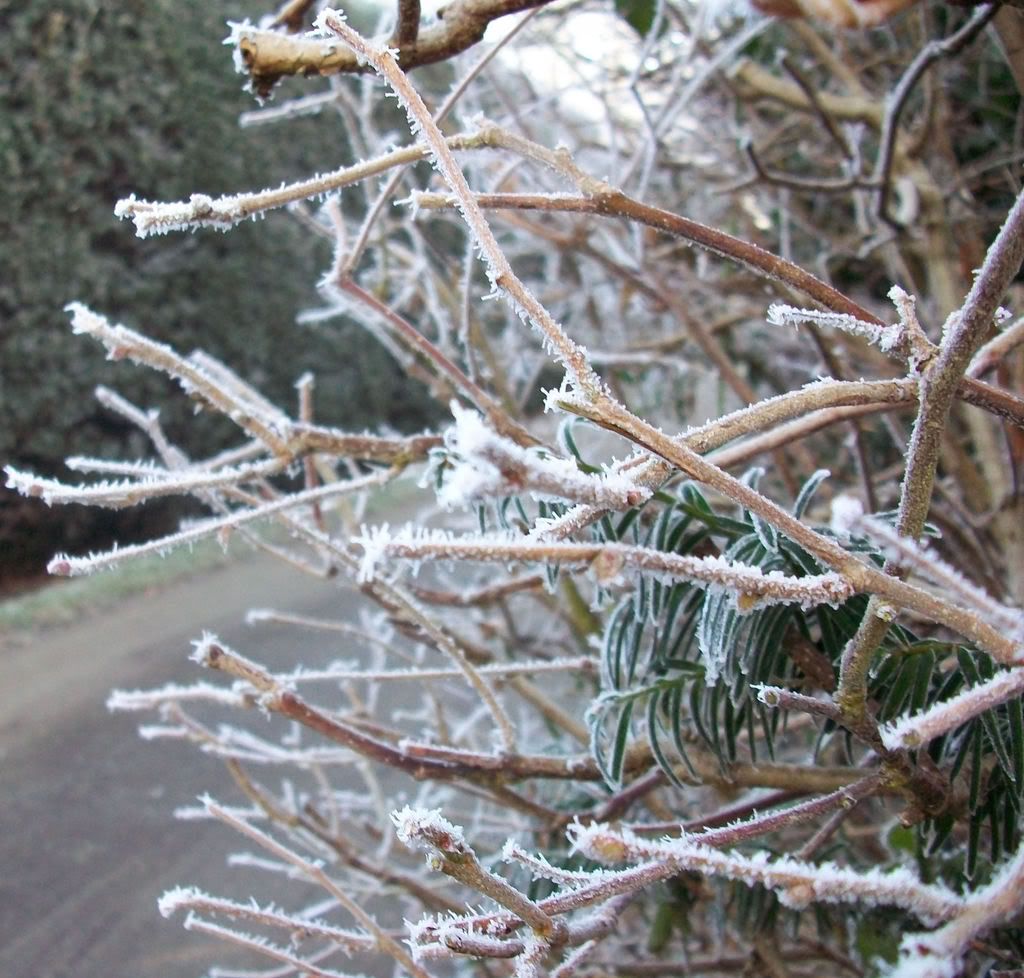 5. I know it has not been very nice to drive on the roads, and it's been bitterly cold, but I really have enjoyed this wintry weather this past week. I come from a country that's often fondly called and known as, "The Great White North." Snow and ice, they don't bother me in the least and I often miss them over here where the winter temperatures are, more often than not, a great deal milder than they are back where I come from!! This little taste of winter has really done my heart good. I looked out the upstairs window this morning, and I could see the moon, hanging clear and bright in the sky, and it was surrounded by a "moon dog" and I knew it was still very cold and that another heavy frost would be greeting us this morning. I know the colder temperatures spell disaster for lots of folks, but for me they are a welcome taste of a homeland that I sometimes miss very much.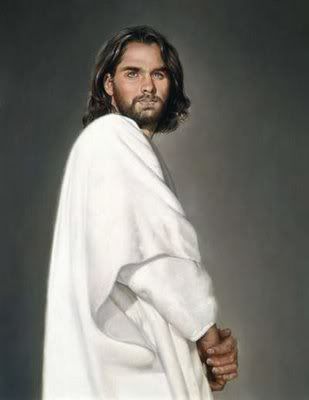 6. Todd and I were sitting here watching some television the other night and I looked up at our picture of the Saviour on the wall and I smiled. I just love the Saviour. I said to Todd . . . "Can you imagine how you are going to feel when you walk back into the presence of the Saviour?" My heart swelled and tears immediately sprang to my eyes. Tears of joy, tears of comfort, tears of sorrow. What a mixture of feelings that moment will be for each of us. My love and gratitude for the Saviour and what He did for us sometimes completely overwhelms me with feelings I can't even begin to describe. To say the very least . . . it makes me smile.
I think I have my camera problems sorted. We just went and got a new camera. They had a really good Samsung, which is what I had before this Kodak one, on special, half price and so we used a bit of our Christmas bonus to get it. I have only really started to play with it but I am quite happy so far. Todd will continue to fool around with the old one (which isn't really old, we'd only had it a little over a month) and see if he can't get it sorted. It appears to work fine on our old computer.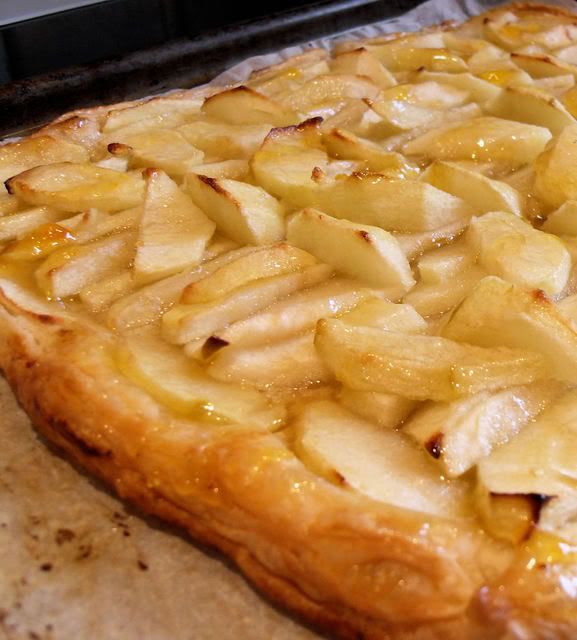 We had a young couple from our church and their baby daughter over to lunch yesterday. They are thinking of moving to the same village as us and so we invited them over so that they could get a feel of the area and also because we wanted to get to know them a bit better. We had a delightful visit and Todd and I really enjoyed their company. It was really lovely to have a baby in the house. We lunched on my butter lemon chicken, Greek roasted potatoes, vegetables, salad and that lovely flat apple tart that got chosen in my Make Me Bake Challenge last week!! We all thank you so much, it was absolutely delicious!!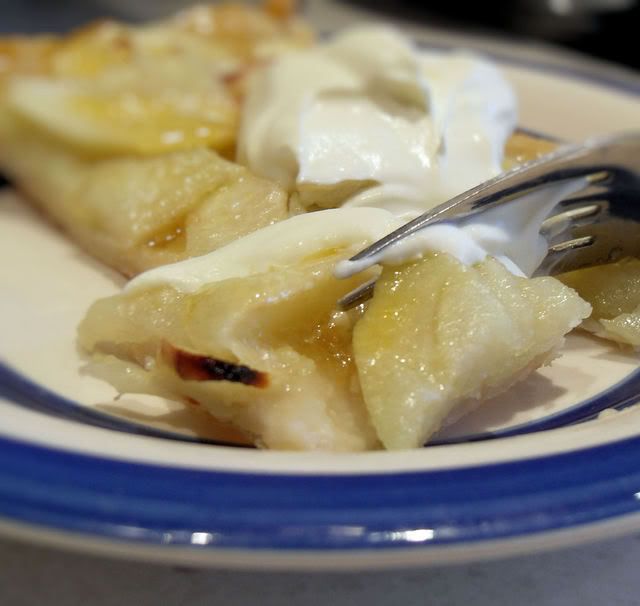 *Flat Apple and Vanilla Tart*
Serves 6
If you are looking for a quick dessert that is low on effort and yet big on taste, look no further! This tart couldn't be any easier, quicker or tastier!!
375g pack puff pastry, all butter
5 large eating apples
the juice of one lemon
the finely grated zest of one lemon
1 ounce chilled butter, cut into small bits
4 TBS sugar
1 tsp vanilla extract
3 TBS of apricot conserve
creme fraiche to serve
Pre-heat the oven to 200*C/405*F. Line a baking sheet with parchment paper and set aside.
Roll the pastry out to a large rectangle, about 12 inches in length and 9 in width. Place it onto the prepared baking sheet. Knock up the edges a bit to stop the juices from over flowing.
Peel, core and thinly slice the apples. Toss them with the lemon juice and zest. Scatter them over the top of the pastry to within 3/4 of an inch of the edges. Mix the sugar with the vanilla and then sprinkle it evenly over the top. Dot with the chilled butter bits.
Bake for 15 to 20 minutes, or until the apples are tender and the pastry is crisp.
Remove from the oven.
Warm the conserve up in the microwave for 30 or 40 seconds. Brush the warmed conserve over top of the baked tart. Serve warm with some creme fraich, or vanilla ice cream if you prefer. Delicious!!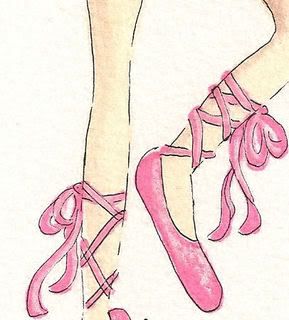 OOOPS!! I almost forgot something else that made me smile this week. Pop over
HERE
to find out what it was!