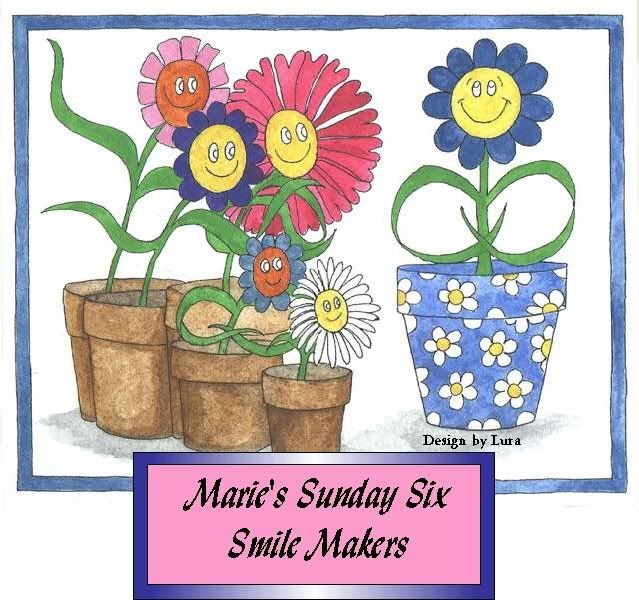 Happy Sunday people. I just love Sundays! It's the day of the week when I get to go to church and honour my Saviour, see my friends and share with you all the things in this past week that have brought joy into my life. It's hard to believe that this is the last Sunday of January. Hasn't the month flown by quickly??? Because it's the last Sunday of the month, I thought I would share with you six things that blessed my month this week, instead of just the past seven days.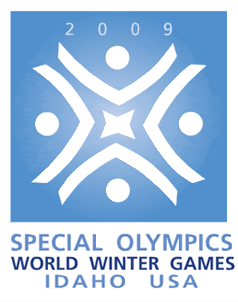 No surprise here! The major highlight of the month and thing that gave me the most joy was this lovely surprise of me being able to go to Idaho. I am still pinching myself. I can't believe it is happening! God is good. My daughter is so very excited that I am going to be able to be there for her. She never got involved with the Special Olympics until after I moved over here to England, and so I have never ever been able to see her compete in anything. When her dad moved to the Philippines, she moved in with a couple from her church, Dale and Brenda. They are the ones who got her involved in the Special Olympics and helped to support her in this way. Not too long after she moved in with them, Dale found out he had cancer. Unfortunately Dale did not survive, and he passed away three Christmas's ago now. Dale loved Eileen. Eileen loved Dale. I just know he would be so proud of her, as are we all. I am so very grateful for this couple's love for my daughter, and the way that they have cared for and nurtured her, and helped her to grow even more.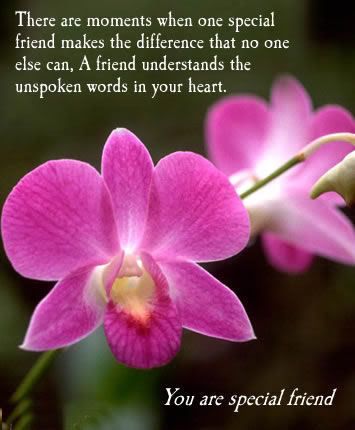 Special Friends. I am especially grateful for special friends this month. To my most generous benefactor, you know who you are . . . I can never thank you enough for what you have done for me. I want you to know that I am so very grateful for your love and your support and that I won't let you down, ever. To all my friends on here and in real life who pray for me and who support me and care about me, I am ever grateful for the love and understanding that you share with me every single day of my life. I will try hard to never let any of you down either. You all just mean the world to me and you bless my life in so very many ways.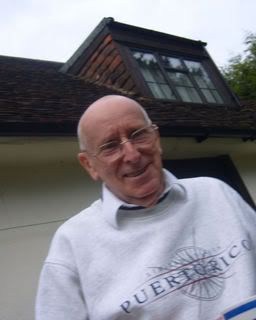 My Todd. Todd has been one of my greatest blessings in life. I waited a lifetime to find him. He may not be Adonis, and, come to think of it, I may not be Venus! We are not perfect people, but we are perfect for each other. It is a great blessing to be able to share your life with a person that not only fills your heart with love, but who also fills your life with abundant joy. We do everything together, and have done so since the day we got married, and we have loved every minute of it. We even used to work together in the same Service Station and on the same shifts!! It was great!! Not everyone could do that with their partner, but it was very easy for us. We work great together as a team. He is my joy, my love, my help meet, my friend. When we got married we did not get married until Death do us Part, we got married in our Temple for Time and All Eternity, which is an additional blessing. I am so happy that I will be able to be with him forever and ever. Having found him so late in my life I never want to be without him again . . .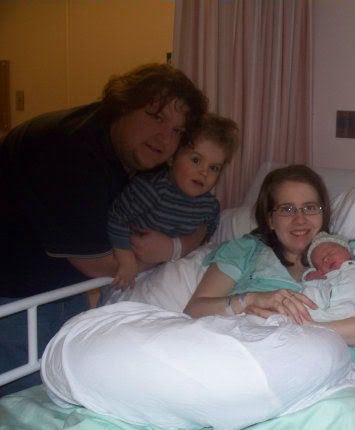 Welcoming the newest member of our family here on earth! Joshua Caleb Alexander made his arrival here on the 9th of January. I hope it will not be too long before I will be able to hold this wee one in my arms. I have held him in my heart since I knew he was on the way. I just know that Jonathan is going to be a wonderful big brother to him and that they will be close. Kayla and Doug are wonderful parents. It's a special feeling to be able to witness your own children loving and nurturing their own children and doing such a great job of it. It lets you know that you must have done something right somewhere along the way! Our Doug is such a tender hearted man, a gentle giant with a heart of Gold. I am so very proud of him, as I am all of my children.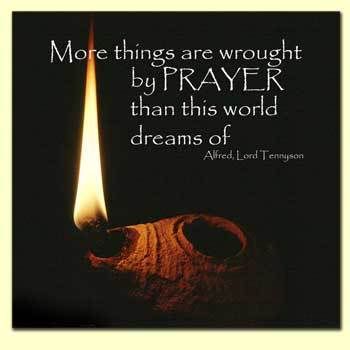 I'm a praying person and I am thankful for that. I'm grateful that I have a loving Heavenly Father that I am able to communicate with every minute of every day, no matter where I am, or what I am doing. I know that I can always talk to Him and I know that He always listens. I know that He always answers too, even if I am not always happy with the answers I get. I always know that He does His very best for me and that it is always for my own good, and I trust in that. I know that He would never give me a bum steer or lead me astray or into danger. I trust in His infinite goodness and I am so grateful to have a seeking heart, a loving heart and a listening heart.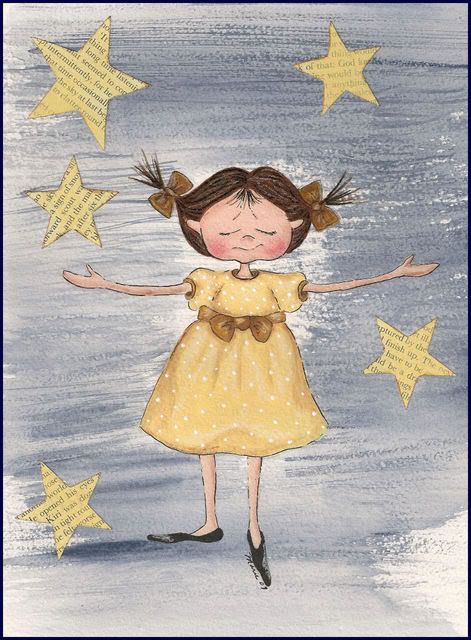 This is my newest creation that I did yesterday afternoon. I call it "Be Still And Know". That is one of my favourite verses in the bible.
"Be still and know that I am God" Psalm 46:10
It is a verse that has helped to carry me throughout all the turbulent times in my life, and trust me when I say, things don't always run smoothly. It is during those moments when I need Him the most that that still quiet voice in my heart whispers to me . . . be still, let the clamour of your worries and problems cease . . . know that I am always with you, that I care, that I will not let you down, that I love you, that I will carry you through any turbulent waters you have to pass through and any bumps in the road that you will have to cross over. I am here. I care, and even if I don't always remove the stumbling blocks in your path . . . I will always walk by your side as you walk over them and through them and around them . . .
Be still and know . . .
I had some blueberries that I needed to use up yesterday, leftover from my Dorie creation of Tuesday, so I made a delicious blueberry cake with them. This is one of our favourite cakes. It's always moist and delicious. We sat here together last evening after our dinner munching on it and watching a movie on our telly, and all was right with the world . . .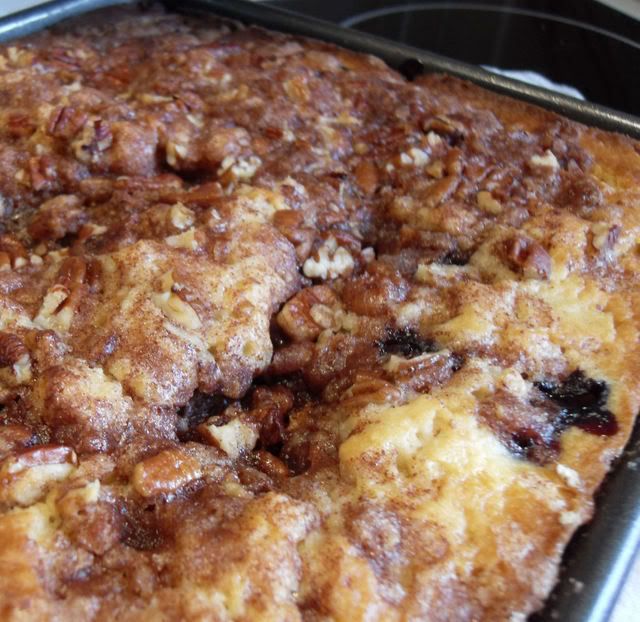 *Blueberry Muffin Cake*
Makes one 9 inch cake
This cake is very similar to a nice big muffin. It goes together like a cross between a muffin and a scone. We just love the crunchy sweet topping. The buttermilk helps to make it very moist and delicious!
Topping:
2/3 cup white sugar
3/4 cup chopped toasted pecans
2 TBS butter, melted
2 tsp cinnamon
Cake:
1 cup buttermilk
2 large eggs, beaten
1 tsp vanilla
1 tsp lemon extract
the grated zest of one lemon
2 cups flour
1 cup sugar
1 TBS baking powder
1/2 cup cold butter, cut into bits
1 1/2 cups blueberries (frozen or fresh)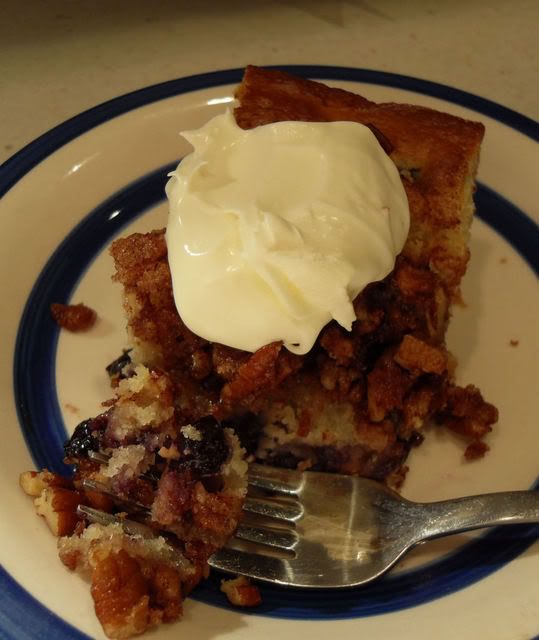 Pre-heat the oven to 180*C/350*F. Lightly grease a nine inch square baking pan and dust it with flour, tapping out the excess. Set aside.
Make the topping by stirring together all the ingredients in a small bowl. Set aside.
Place the buttermilk, eggs, vanilla and lemon essence into a small bowl and blend all together well. Set aside.
Whisk the flour, baking powder and salt together in a large bowl. Drop in the cold butter bits, and rub them in with your fingertips until the mixture resembles coarse meal.
Add the wet ingredients to the flour mixture all at once and stir just to blend. Do NOT overmix. Fold in the blueberries.
Spread the batter into your prepared pan. Sprinkle the topping evenly over all. Bake for 50 minutes to an hour, just until the top springs back when lightly touched or a toothpick inserted into the centre comes out clean. Remove from the oven and cool in the pan on a wire rack. Serve warm with some creme fraiche or softly whipped cream if desired.