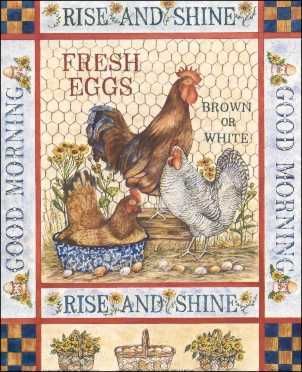 If God Had a Refrigerator . . .

If God had a refrigerator,
your picture would be on it.
If He had a wallet,
your photo would be in it.
He sends you flowers every spring
and a sunrise every morning.
Whenever you want to talk,
He'll listen.
He can live anywhere in the universe,
and He chose your heart.
What about the Christmas gift
He sent you in Bethlehem;
not to mention that
Friday at Calvary.
Face it, friend.
He's crazy about you.
~Author Unknown

I have a little print out on my refrigerator of the above verse. I have had in on there for years. It's rather old and tatty now, but it's precious to me. I've carried it with me from house to house and from country to country. It means something to me. It helps me to remember when I may be feeling low that, no matter how un-important I may be feeling in that very moment, there is One who always thinks I'm pretty special. It's helped to carry me through some pretty rough times, this knowledge of mine. It helps me to be aware of all the little blessings I find in my life every day of my life, and to be grateful for them.
As a child I went to Sunday school each week. We'd have lessons and sing songs. One of my favourites was a song that went like this:
"God sees the little sparrow fall. It meets His tender view. If God so loves the little things, I know He loves me too."
Our little voices would ring out with the words . . .
"He loves me too, He loves me too, I know He loves me too. If God so loves the little things, I know He loves me too."
The thing is I knew the words were true. I knew with every fibre of my being, when I was singing those words, that God
did
love me too, that I was, indeed, very special to Him. And I
know
it today.
No matter how hard life may get from time to time, or how difficult things may be, this is a sure sweet knowledge which helps to carry me and uphold me. I know . . . He loves me . . . too.
Small thought, huge meaning. Simple words. I
know
He loves me too, and He also loves
you.
Think about it.
I have another potato recipe for you today. Let's face it, it is my absolute favourite vegetable and I just can't get enough of them! I had a really busy work day yesterday and so picked up a rotisserie chicken at the grocery store for us to have for dinner. I made these delicious potatoes to go along with it. With some corn and a salad on the side, it was the perfect meal.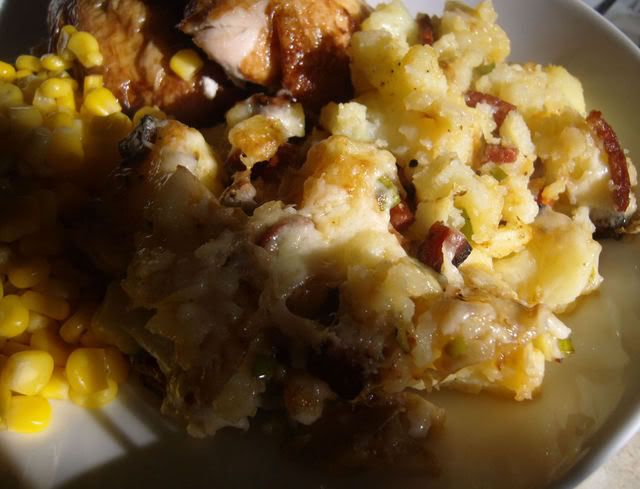 *Chorizo Potato Crush*
Serves 4
Potatoes are comfort food to me. I could eat them in any way shape or form, three times a day. They are so versatile and go with almost anything. This is one of my favourite ways of making them. Very delicious!
2 lbs small to medium new potatoes
2 garlic cloves, finely chopped
1 cup Spanish chorizo sausage, chopped
4 tablespoons butter
1/2 bunch spring onions, finely chopped
salt and pepper
1 cup sharp cheddar cheese, shredded
Put the potatoes into a pot of lightly salted boiling water and cook for about 15 minutes until they are tender when you pierce them with the tines of a fork. You may or may not peel them as you wish. I always leave the peel on as I like the extra texture it gives to the end product.
While the potatoes are cooking put the sausage into a skillet and cook over medium heat until rendered and slightly browned. Add the spring onions and the garlic and cook for a few minutes longer without browning.
Heat the grill on your oven to high.
Drain the cooked potatoes well and then crush them lightly with a potato masher. Don't mash them completely. You want a lot of texture and lumps. Gently fold the butter into the hot potatoes along with the cooked chorizo mixture. Season to taste with salt and pepper.
Spread the potatoes into a lightly greased shallow glass baking dish. Scatter the cheese over top and place it under the heated grill for a few minutes, until the cheese melts and the top begins to brown lightly.
Remove from the oven and serve.
PS - I apologize for no Thrifty Thursdays this morning, but because of work I didn't have the time to do the work I wanted to do for my post yesterday. There will be a Thrifty Thursday this week, but it will be on Friday instead!