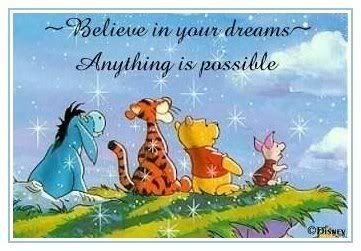 How many people do you know that are *Half Glass Empty* people??? You know the type of people I mean . . . the ones who always look at the gloomy side of life.
Thankfully, most of my friends do not fit that description, but sadly enough, there are many in this world who do. For them, whenever a small cloud passes by overhead in a summer sky . . . it heralds an impending thunder storm. If they sneeze . . . well then, they must be getting a cold. A partly used bottle of anything is always half empty instead of half full. They never look on the bright side of things, but always the dull . . .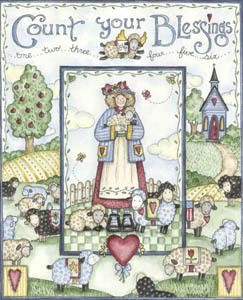 Pessimists are folks who say to themselves (and unfortunately to a lot of others also) "What do I have to smile about today??? The cost of living has gone up again, crime is on the rise, nobody likes me, everybody hates me, I'm going to eat some worms . . . "
That kind of negative attitude clouds all the enjoyment there is to be found in life, the simple pleasures that are free for the asking, the small joys that colour each one of our days. There's actually a verse in the bible that sums it up all nicely.
"A merry heart doeth good like a medicine, but a broken spirit drieth the bones."~Proverbs 17:22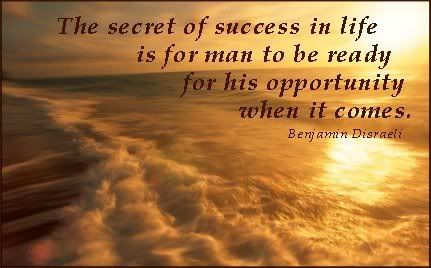 Me . . . I'm a half glass full kind of person! I like to look on the positive side of most things and I'm very lucky in that I'm usually able to see the silver lining in every cloud.
I got my first rejection letter yesterday from the card company I had sent some samples off too. Unfortunately my art does not fit the image that they are presently using for their line of cards. It got me down for a couple of minutes, and I had a little boo hoo, and then I pulled my boot straps up and went searching online for a few other companies. I have sent letters and samples off to each of them. I'll not give up. I know my work is good and that someday, somehow, someway, sombody will want to use it. After all, if I can't believe in myself, then how can I ever expect anyone else to. You've got to have a dream before you can have a dream come true . . .
Here's a delicious muffin that is sure to please your family. Light and fluffy they go great with soups, stews, chili, baked beans, or even just on their own with a nice warm drink.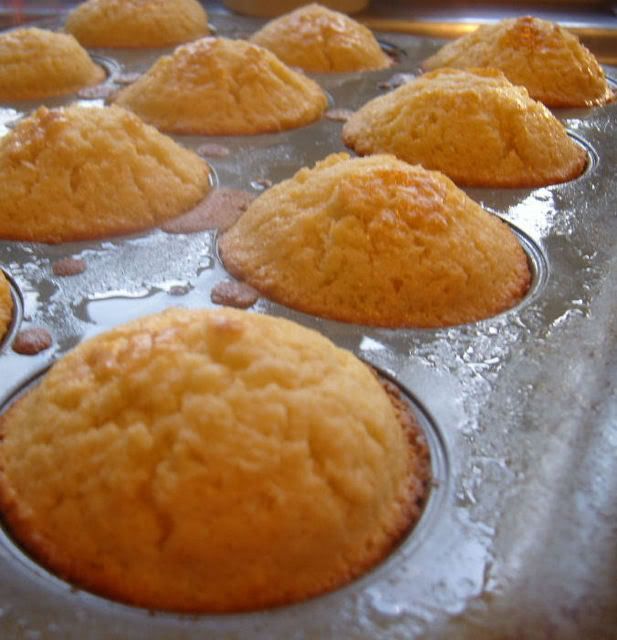 *Marie's Delicious Corn Muffins*
Makes 12
I have a fondness for corn muffins. I could eat them every day, but instead I reserve them for special occasions. They are so lovely when eaten with stews, soups or homebaked beans. These ones are my absolute favourite recipe. I have tried many others but always come back to this one. It's the best!
1 1/2 cups all-purpose flour
1/2 cup yellow cornmeal
1 tablespoon baking powder
1 teaspoon salt
1/2 cup butter, at room temperature
1/4 cup vegetable shortening, such as crisco, Trex, or White Flora
1/2 cup sugar
2 extra large eggs
1 tablespoon vanilla extract
1 cup whole milk
Preheat oven to 200*C/400*F. Line 6 Texax size or 12 regular muffin tins with paper liners or spay them with Pam.
Whisk the flour, cornmeal, baking powder, and salt together in medium-sized bowl and set aside.
Cream the butter and shortening together in a large bowl with an electric mixer on high for 2 minutes. Gradually beat in the sugar and then eggs, one at a time. Continue beating until the batter is creamed and light yellow colored, and then add the vanilla.
Slowly beat in half of the flour mixture, then half of the milk, beating about 1 minutes after adding each. Repeat, beating in the rest of the flour mixture, then the rest of the milk.
Beat the batter until well blended, about 1 minute more.
Spoon into muffin tins, almost up to the top. Bake at 200*C/400*F for first 10 minutes, then reduce temperature to 190*C/375*F for about 15 minutes or until golden and toothpick comes out clean.
Remove from the pan and cool on a wire rack for a few minutes, before serving warm with lots of butter for spreading.
We had a lovely time last night. Todd really enjoyed his first American Thanksgiving. We ate far too much, and rolled back home quite late, stuffed to the eyeballs with great food and best of all wonderfully warm feelings of having spent a delightful evening in the company of some great old friends, some lovely new friends and the beautiful spirit that was present throughout the whole evening. I hope that your celebrations were as blessed as ours were. The evening ended with the son of our hosts playing the piano for us and singing some beautiful hymns. It was just wonderful. I could have stayed and listened forever . . .