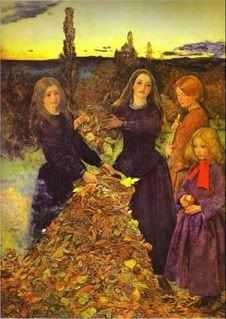 Sir John Everett Millais. Autumn Leaves. 1856. Oil on canvas. Manchester City Art Galleries, Manchester, UK.
"Just before the death of flowers,And before they are buried in snow,There comes a festival seasonWhen nature is all aglow."~ Author Unknown
You can tell a lot about a person's character from the way they hold their face. Some folks positively radiate confidence and cheerfulness and others . . . well, it's all gloom and doom with them. I came to this conclusion having read the following story about one of the great presidents of the United States, Thomas Jefferson.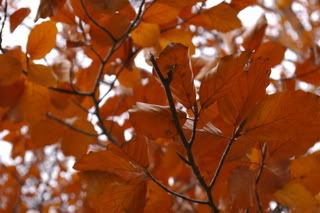 Mr. Jefferson was once travelling cross country with a group of friends on horseback. They came to a river that had overflowed it's banks and washed away the bridge. As a group they decided to force a crossing on horseback, even though it would be quite difficult and somewhat dangerous trying to pass through the rapid currents.
One of the members of another party of riders who happened to be at the same point, a virtual stranger, asked Jefferson if he would take him across on his horse. Jefferson agreed and the two men safely reached the other side.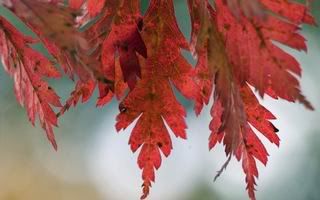 As they stood there afterwards, one of Jefferson's group asked the stranger, "Why did you choose the President to carry you across." This must have come as a shock to the man, who'd had no idea of whom his distinguished rescuer was.
"All I know," he replied, "is that on some of your faces was written the answer 'No', and on some of them was the answer 'Yes'. His was a 'Yes' face."
Wouldn't it be wonderful if we could all carry around 'Yes' faces?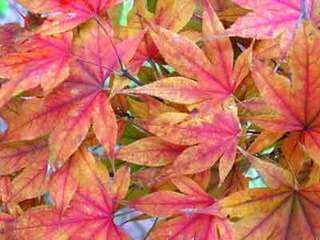 "Come said the wind to the leaves one day, Come o're the meadows and we will play. Put on your dresses scarlet and gold, For summer is gone and the days grow cold."- A Children's Song of the 1880's
Here's a lovely autumnal dish to warm the cockles of your heart now that the days are getting shorter and cooler. Hearty enough to be served on it's own with a simple green salad on the side or great as a side dish.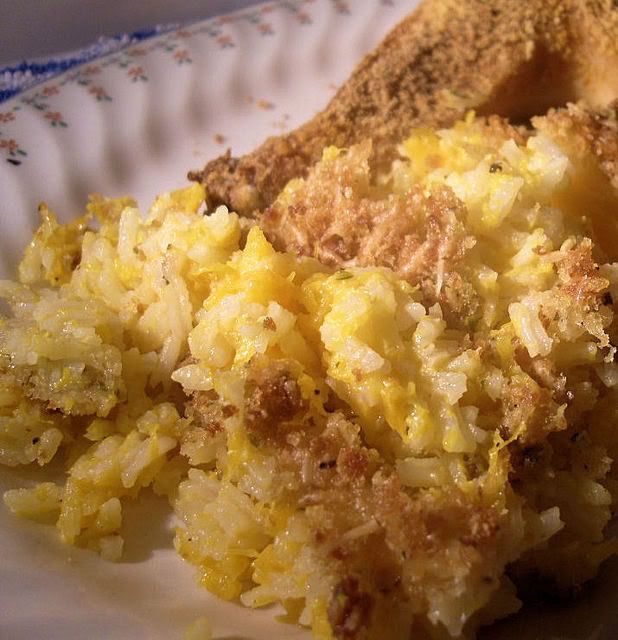 *Butternut and Rice Gratin*
Serves 6 as a main course, or 8 as a side
I love Gratins, with their creamy insides and crunchy topping. This one is full of the lovely flavours of sweet squash and creamy rice, not to mention a delightfully crisp and tasty topping of gruyere cheese. Don't worry about the quantity, it freezes like a dream.
1.5 KG butternut squash
3 TBS extra virgin olive oil
1 fat clove of garlic, peeled and minced
100g long grain rice
a sprig of fresh thyme
3 TBS fresh bread crumbs
a small handful of flat leaf parsley, finely chopped
3 TBS full fat creme fraiche
75g grated Gruyere Cheese
sea salt and freshly ground black pepper to taste
softened butter
Cut the butternut squash in half and scoop out the seeds. (I like to rinse them off, dry them and save them to plant in the spring) Peel off the hard outer skin and then cut the squash into small cubes. Put it into a saucepan with 2 TBS of the oil, a pinch of salt and just enough boiling water to barely cover it. Cook over low heat, stirring often and adding more water as needed, until it is soft, about 20 to 30 minutes.
In the meantime, put the remaining TBS of oil in another saucepan. Heat and add the garlic, and stir and cook for about 1 minute until quite fragrant, add the rice and cook over medium heat, stirring to coat the rice with the oil. Add 250ml (1 cup) water, a pinch of salt and the sprig of thyme. Bring to the boil. Once boiling, cover and reduce the heat to a slow simmer. Cook until almost tender, about 10 minutes. Drain well, and discard the thyme.
Mix the bread crumbs together with the parsley and another pinch of salt.
Pre-heat the oven to 200*C/400*F. Butter a shallow baking dish well with the softened butter.
Drain the cooked squash well and then mash it into a coarse puree with the back of a wooden spoon. Stir in the cooked rice and the creme fraiche. Season to taste with salt and black pepper. Spoon the mixture into the buttered dish and smooth over with a spoon until even. Sprinkle the cheese in a thin layer over top of all, and then cover evenly with the bread crumbs. Dot with more softened butter.
Bake in the oven for about 20 to 30 minutes until lightly browned. Serve hot.