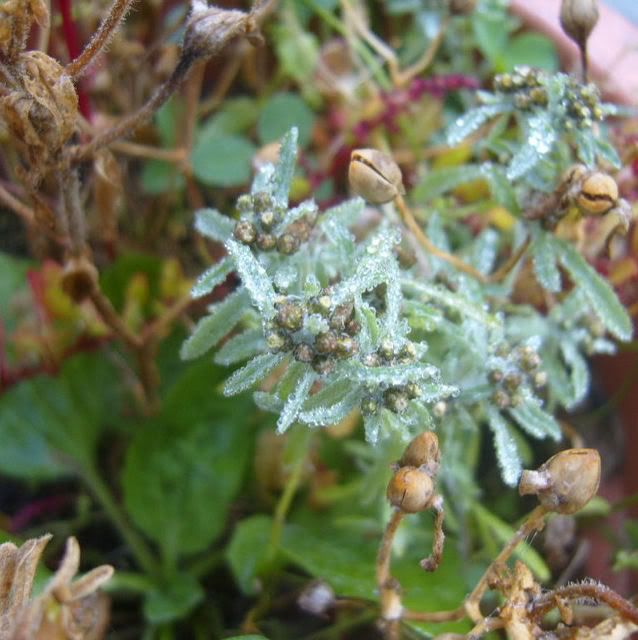 "In the garden, Autumn is, indeed the crowning glory of the year, bringing us the fruition of months of thought and care and toil. And at no season, safe perhaps in Daffodil time, do we get such superb colour effects as from August to November."~ Rose G. Kingsley, The Autumn Garden, 1905
A single photo taken on an early autumn morning last week from one of the flower pots on the back patio. The green bits have captured the dew of the morning, and sits side by side with brown and drying seed pods, containing the promise of spring and re-birth. I love the brown bits . . .
They are kind of like a metaphor for life where we may be tempted to smooth over, prune out and ignore all the brown bits in our lives. You know the brown bits . . . those bits that are left over remnants from all of our sorrows and trials and hardships, but really they are small treasures . . . treasures from which we gain our greatest growth as individuals and learn our most important lessons . . .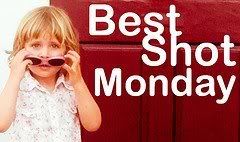 This is my entry in this weeks, Best Shot Monday. Now hop on over to
Mother May I
and see some of the other wonderful entries for this week!