Oh, do you know the muffin man,
The muffin man, the muffin man,
Oh, do you know the muffin man,
Who lives in Drury Lane?

Oh, yes, I know the muffin man,
The muffin man, the muffin man,
Oh, yes, I know the muffin man,
But he don't live in no Drury Lane???
He lives at Oak Cottage!

Welcome to Tuesdays With Dorie, the one day a week I get together with a lot of scumdiddlyumptious bakers all over the world, and bake one delicious recipe. the same delicious recipe from that splendiferous baking book,
Baking, from my home to yours
, by the lovely
Ms Dorie Greenspan
!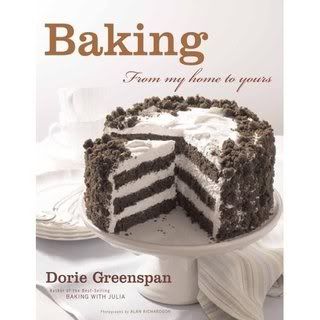 I was thrilled this week to learn that the recipe would be Pumpkin Muffins on page 13, as chosen by Kelly of
Sounding My Barbaric Gulp
!
I love muffins and I love pumpkin, and what's more I have my very own muffin man living right here with me at Oak Cottage. Todd loves muffins too!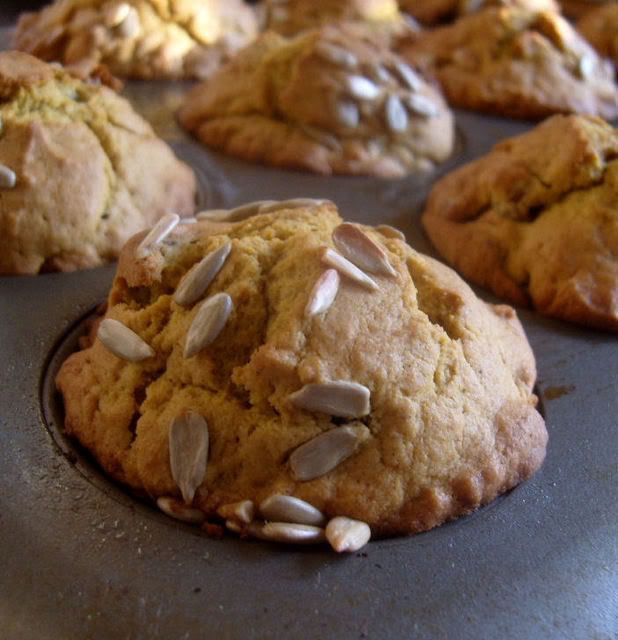 What is a muffin, but a scrumptious little delight . . . breakfast or teatime, all packed up in a delicious little handful. Food on the run, if you wish . . . or something to cosy up to in your big fat chair and enjoy along with a nice hot cuppa whatever strikes your fancy.
I could have gone hogwild with this recipe and made any multitude of variations . . . adding white chocolate chunks, or even milk chocolate chunks . . . or dried cranberries or blueberries or whatsa, but I kept it simple and stuck to the recipe for a change. Nothing could be finer than a delicious pumpkin muffin, stogged full of lovely sultana raisins and toasted pecans!
What can I say? It's a muffin, a most delicious muffin! Easy to execute. Easy to bake and . . .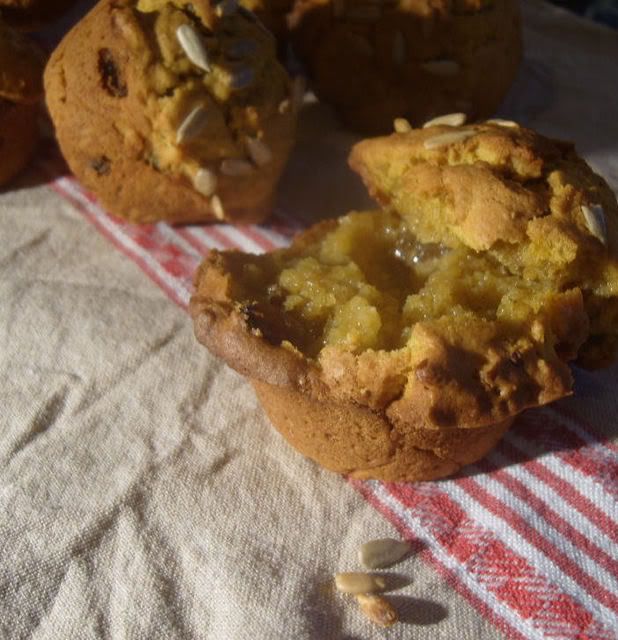 YUMMO! Most easy to eat! Mmmmm . . . warm and toasty from the oven, broken in half and all slathered with butter . . . I was going to make a pumpkin muffin bread pudding with the leftovers . . . but guess what? NO LEFTOVERS!
If you'd like this delicious recipe hop on over to
Kelly's page
, where she'll be posting it at some point today. Even better, buy the book! It will be the best money you've ever invested in a cookbook, and that's no lie! Make sure you pop on over to the
blog roll
as well and check out all the other delicious entries for today!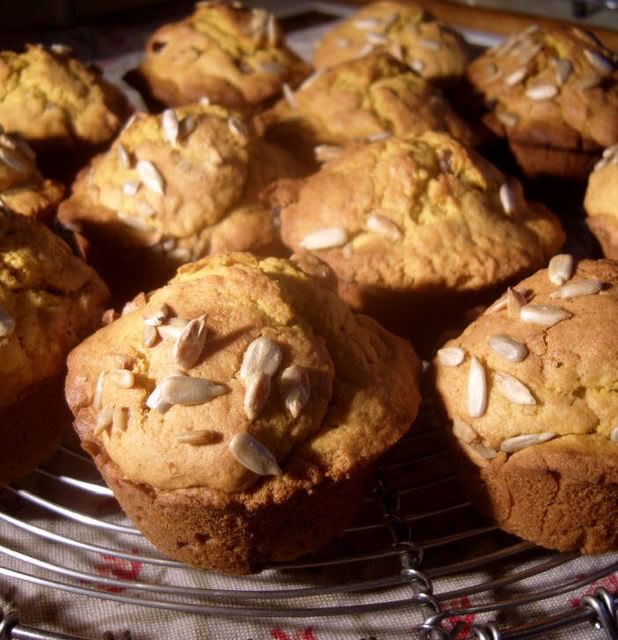 Next week's recipe is Chocolate-Chocolate Cupcakes on pages 215-217 as chosen by Clara of
I Heart Food4Thought
. . . now me, I love me some chocolate . . . but Todd, as you know by now, he doesn't . . . so I may have to rethink this one a bit. Should be fun!!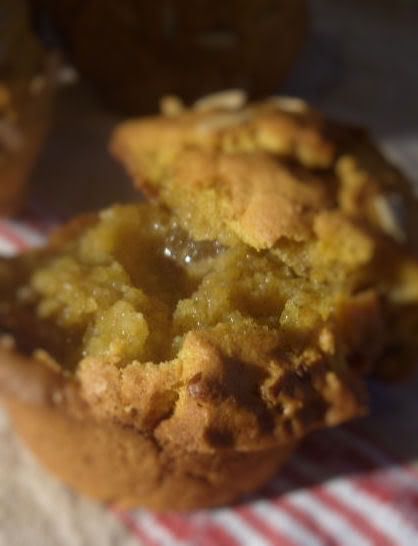 (Know what? I wish I hadn't thought of that muffin man song now . . . I'll be singing it all day in my head! Blah!)
Pssst!!! If you were wanting to join this wonderful baking group, you better do it now, as it's being capped on October 31st! After that you'll have to wait until someone dies or gives up their spot in order to join!