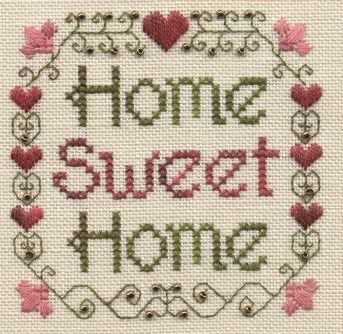 A Real Home

A house that's built to live in
And not just a place for show,
With growing plants on every sill,
And warmth of fire glow;

A window looking to the lake
With a wide table there,
Where one can eat a simple meal
That tastes like angel's fare;

A bedroom high against the eaves,
Where birds will build a nest;
A home where happiness is found,
And laughter is a guest;

A house where all your dreams are kept,
Untarnished and unspoiled;
A bit of land toward the lake
Where you have sweat and toiled;

A place of dignity and charm,
Shaded by age-old trees -
O God, when folks are tired out,
Let them find homes like these.

~Edna

Jaques
Oh, I do love the poetry of Edna
Jaques
. I believe she is Canadian, but that's not why I love her. I just love her words. I remember when I was a girl my mother had a book of poetry. I believe it was called Fireside Poems, and I just loved to read it. There were quite a few poems in it by Edna
Jaques
and I loved them most of all.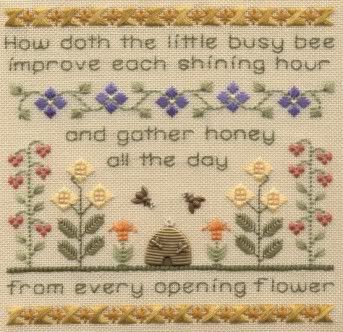 I have lived in a lot of places in my lifetime. My ex husband and I moved quite a few times in the 22 years we were married. I got very adept at changing homes and making a house a home, even if we were only there for a short time. Home truly is where you hang your heart, for what is a home really . . . it's not the timbers and the framework, or the roof and garden. It's the people who live in it, and the hearts that beat within. It's knowing that no matter what storms may rage outside, or how ever many troubles may lay on your doorsteps . . . when you walk inside that front door . . . love covers you and holds you close.
The furniture may be old and tatty, but as long as it's clean and comfortable and you have someone you love to share it with . . . who needs anything more. Todd and I met each other so late in life, I seriously doubt that we will ever be able to actually own our own home, but wherever we are together, be it a tiny flat like we lived in when we first were married, or a spacious cottage like we are living in now, it's home to me. I can't think of anyplace on earth I'd rather be.
I am just getting home from having worked pretty much all night, so this is short but sweet, as I am wanting to get to my bed, but I just couldn't let the day pass without sharing a few words and thoughts with you.
We had the missionaries over for dinner the other night. I really enjoy feeding them up. I was always used to having a home full of young ones and their friends and I do love to show my love for others by cooking them a tasty meal. These guys are both American so I tortured Todd with some pasta, something like their mom's would make. He didn't complain too much! (Besides I did make him an apple pie and custard for dessert!)
*Bacon Cheeseburger Skillet Dinner*
Serves 8
This tasty and easy dish has all of your favourite flavours rolled up into one . . . crisp bacon, cheese, tomatoes, beef. Delicious, family friendly and so much nicer than anything you can ever get in a box! I use extra lean and low fat everything so it's also not too hard on the hips! I like to use my electric skillet for this!
1 pound of uncooked pasta (I like to use
rotelle
as all the sauce collects nicely in the grooves)
2 pounds extra lean ground beef
1 pound bacon (I use back bacon, chopped up)
1 small onion, peeled and chopped
1 fat clove garlic, minced
1 (10 1/2 ounce) tins condensed tomato soup
1/2 - 1 soup can of water
Salt and black pepper to taste
1 tsp Italian Seasoning
8 ounces extra sharp cheddar cheese, grated (I use half fat cheddar)
Cook the pasta according to the package directions. Drain, rinse and drain again. Set aside.
Spray a large skillet with some non-stick cooking spray and add the chopped bacon. Cook until crisp and then scoop out and set aside. Cook the onions in the drippings, adding more cooking spray if needed. Cook until soft. Add the garlic and cook for one minute, then add the ground beef. Cook, stirring, until nicely browned. Stir in the Italian seasoning and season to taste with salt and pepper.
Stir in the bacon, tomato soup and water. Cook and simmer for about 15 minutes, adding more water if it gets too thick. Add the pasta, and stir until well coated. Hear through. Sprinkle the cheese on top and cover. Simmer for 5 minutes until the cheese is melted. Spoon out of the pan to serve. Enjoy!