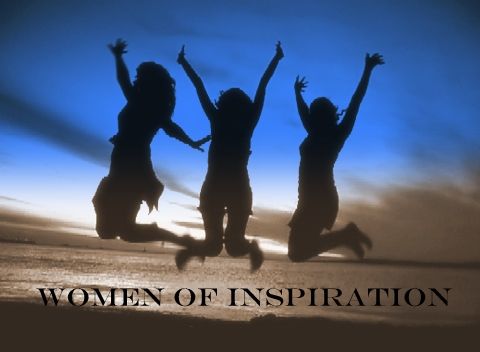 Welcome to my Monday morning Women of Inspiration Post. This is something I started just last week on here and have been developing since. Each week I want to present to you a special woman, someone who has made a difference in my life through the years, and there have been many. I hope that you may be uplifted in some way by this, and that you will want to share someone who has inspired you with me as well, in the comments section below.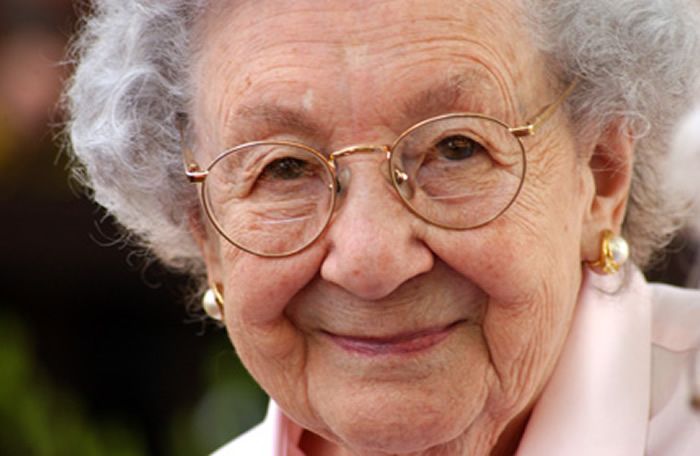 "We are all in this together. We need each other, oh how we need each other. Those of us who are old need you who are young. and hopefully, you who are young, need some of us who are old. It is a sociological fact that women need women. We need deep, satisfying and loyal friendships with each other. These friendships are a necessary source of sustenance. We need to renew our faith every day. We need to lock arms and build the kingdom so that it will roll forth and fill the whole earth."
~Marjorie Pay Hinckley
After a dedicatory prayer at the gravesite of his beloved wife, Marjorie, our (now deceased) church President Gordon B Hinkley rose from his chair, kissed his fingers, laid them on the mounds of flowers adorning his wife's casket and softly said, "Goodbye."
Although I did not know her in person, I always felt that I knew her . . . and of her . . . as a friend, as a woman, and as a huge example of all that we, as women can and should be. One of my favourite motivational speakers, Marjorie Pay Hinckley was a tiny woman with a huge love of learning and life. She was a homemaker, civic leader and very supportive of her husband, the late President of our church. Active in doing genealogy and family history, she traveled around the world, speaking at conferences, seminars, and dedicatory services of more than twenty LDS temples. She was mother to five children, and was known for her quick wit and warmth, which endeared her to many.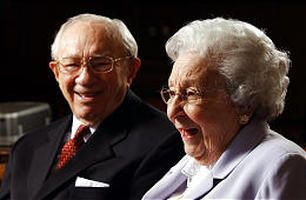 She shared her life experiences in giving gentle encouragement and advice to others to help them get through the problems of each day. She was genuine, and treated everyone with kindness . . . and was as comfortable in the company of Kings and Queens, as she was with every day ordinary folk. She travelled the world over, alongside of her husband as he did his business with the church, and was a supportive and gentle help meet for him during all of their married life together. From her writings, I have been able to glean that she truly believed in people and was always able to see the best in every situation.
Sheri Dew said of her,
"I always left her presence feeling better about myself. Marjorie Hinckley was faith, hope and charity personified. . . . She had the pure love of Christ in her."
From the first time I heard her speak, during my early days in this church, I was inspired by her wit and humour, her strength and wisdom, and her gentle, kind and loving spirit. In short, she was a woman whose very example I wanted to follow in every way. Humble, selfless, loving and kind. She appeared to be everything that I aspired, and aspire to be.
"Who knows that something wonderful may happen today. Have faith that it will. After all, every mornin gis a chance at a new day!"
~Marjorie Pay Hinkley, a great woman of inspiration to all women, and for all time.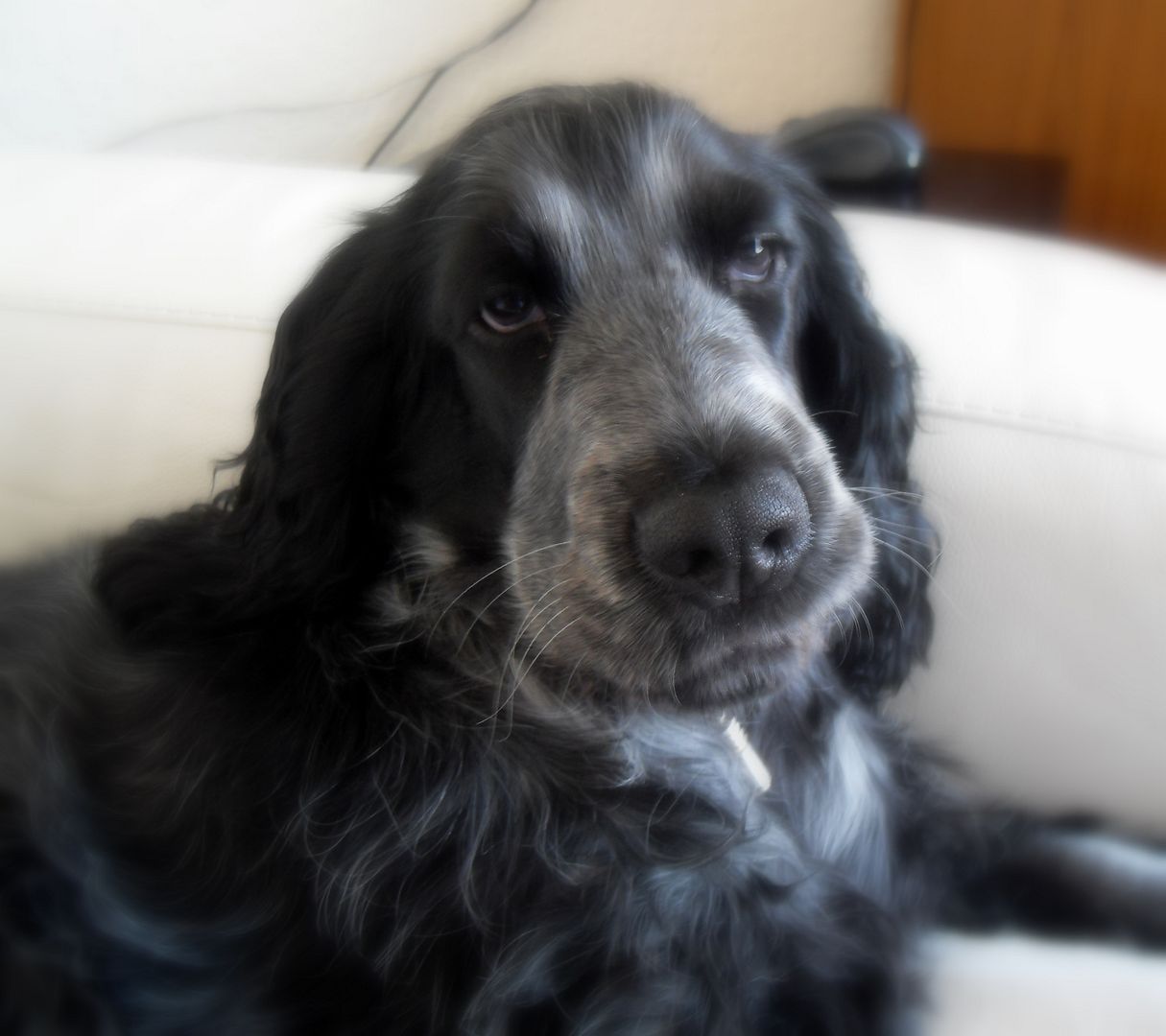 Our little Mitzie passed another milestone last night. We finally decided that at seven months of age she was old enough to be trusted to sleep outside her crate and so we have taken it down and she spent the whole night last night sleeping in her bed and waiting for me to awaken this morning. I was ever so pleased to find that she had not gotten into anything, chewed anything, nor made a mess of any kind when I entered the living room this morning. I am so proud of her!! I think we can finally pack it away! Her dog trainer is coming this afternoon and I am excited to be able to show her just how much we have been able to do with Mitzie over this past week. She is now obeying the sit, wait, down and stay commands, at least here in the house at any rate! She also loves to play the game "Go find." We put her in the kitchen, behind the baby gate, show her one of her toys and then we go hide it somewhere in the living room. Then we go back and open the gate with the words to "go find squeaky (or ball, or teddy, or duck, depending on which toy it is we have hidden). It is exciting to watch her then sniff her way around the room until she actually finds that particular toy! She doesn't get the wrong one, even though they are clearly sitting there, she will go find the actual one we have asked her to. I know I am biased, but I think she is one very bright little cookie!
These are not cookies, but they are very tasty cupcakes. Unfortunate for Todd, they are chocolate, but sometimes a woman just has to have what a woman has to have! Women, inspiration and chocolate, the three just go together so well, don't you think??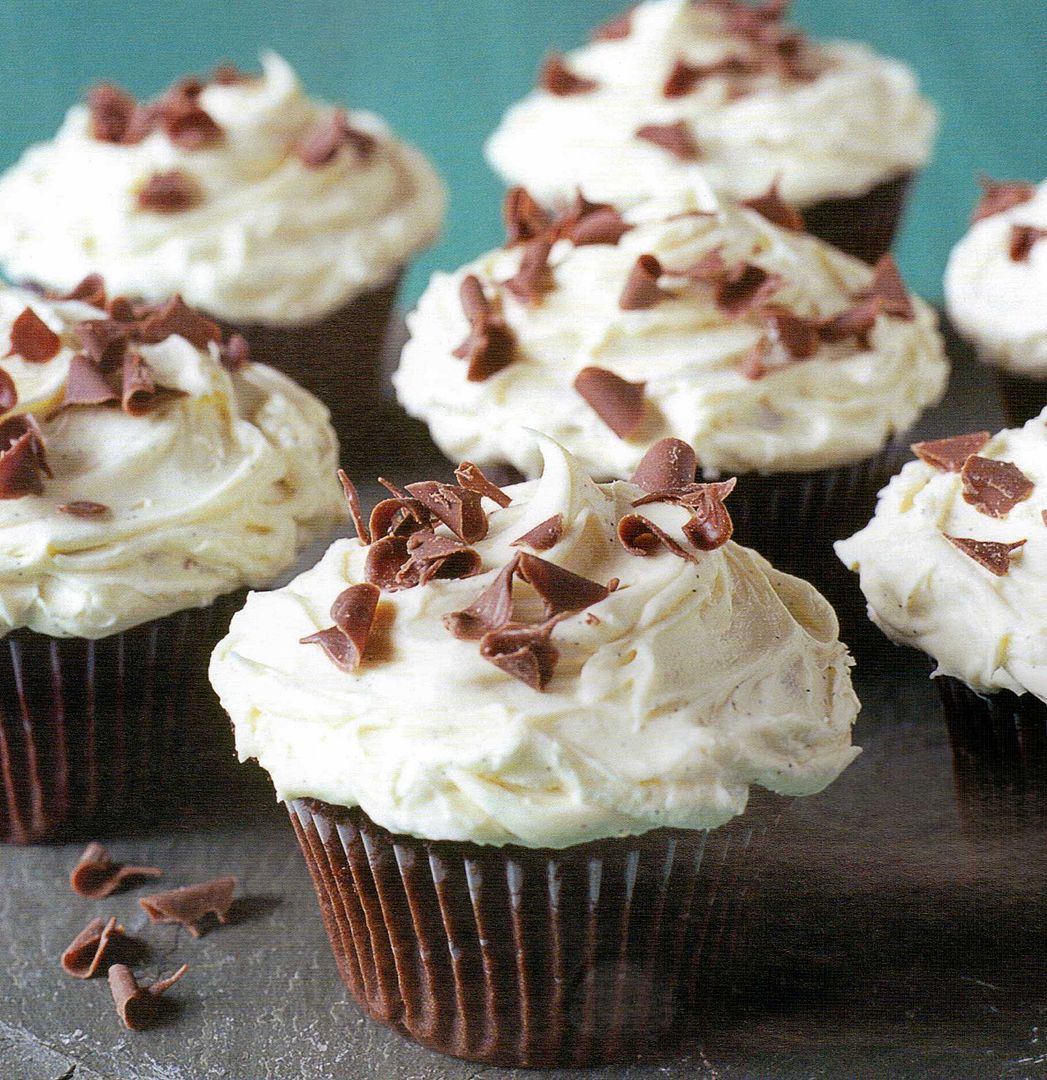 *Double Chocolate Cupcakes*
Makes 12
Printable Recipe
Moist chocolate cupcakes topped with a white chocolate icing. What could be any better than that!
7/8 cup of butter (14 TBS or 200g)
1 cup sugar (7 ounces)
1 scant cup of self raising flour (5 ounces)
3/4 cup of cocoa powder (2 ounces)
1/2 tsp baking powder
4 medium free range eggs, beaten
1 to 2 TBS milk
Frosting:
7/8 cup butter (14 TBS or 200g)
a scant 2 cups of icing sugar (7 ounces)
4 ounces white chocolate, melted and cooled
seeds of one vanilla pod
Chocolate curls to decorate
Preheat the oven to 180*C/350*F/ gas mark 4. Line a 12 hole muffin tin with paper cupcake liners. Set aside.
Cream the butter and sugar for the cakes together until light and fluffy. Sift together the flour, cocoa powder and baking powder. Gradually beat this mixture into the creamed mixture along with enough milk to make a batter of soft dropping consistency. Divide equally amongst the paper cases. Bake for 15 to 20 minutes, until well risen and the tops spring back when lightly touched. Remove from the pan to a wire rack to cool completely before proceeding.
To make the frosting, beat together the butter and icing sugar until fluffy, then stir in the melted chocolate and vanilla seeds. Spread over the cupcakes and then sprinkle with the chocolate curls.
In
The English Kitchen
today, a delicious Cottage Pie with Cobbles.