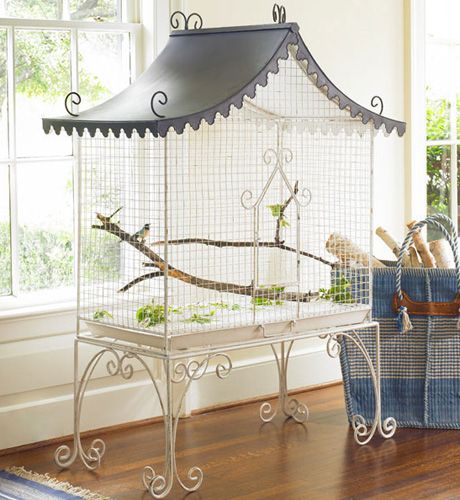 There once was a bird that lived in a beautiful painted cage . . . beside a windowpane in the parlour of a beautiful home. He knew nothing of the wind, the sunlight and the rain . . . the smell of newly mown grass, the warmth of the sunlight on his wee wings, the feel of the wind beneath him caressing his wings as he flew or blowing against his face, the smell of damp pavements as raindrops fall or the sound of raindrops pitter pattering amongs the leaves of the bushes . . . the joy of bathing in a puddle . . .
Poor wee thing . . . it is just as well he did not know that his tiny wings were meant to beat against the sky.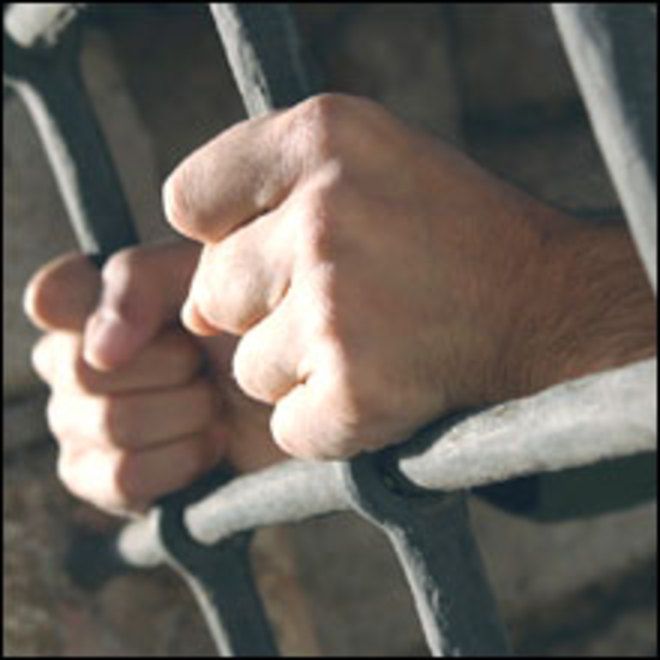 A man lives in a box, a self made prison composed of a world of ready made ideas . . . a cramping cage of prejudices, doubts, small mindedness, and fears . . . He doesn't know that out beyond the range of his thoughts . . . there lays a strange, yet lovely world . . . a world where miracles happen on a daily basis, and joy and countless blessings lay beneath troublesome rocks and boulders, just waiting for the seeker to turn them over.
Year by year he lives content behind his prison bars . . . never looking up to seek for God amongst the stars, never stretching his heart to see the possiblity and hope beyond the rubble of his meagre existance. In many ways the Lord appeared to him, and yet . . . he could not see even one. Poor little man . . . he lived and died in captivity, never knowing the freedom that was right at the ends of his fingertips or waiting to be discovered in his heart . . .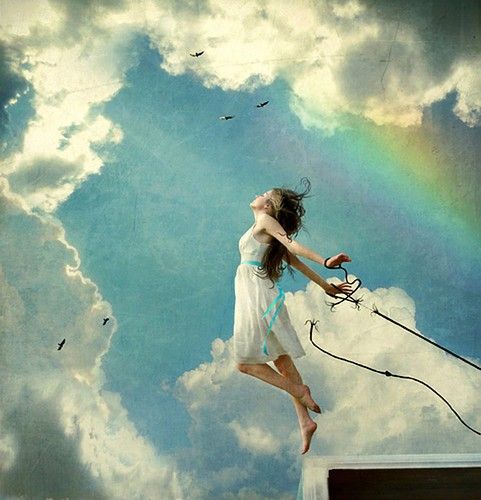 Some people see faith and hope . . . which one cannot have without the other . . . as a weakness, never realizing that the two together are empowering, or that those who live with both in their lives have a special freedom that can come through no other way. I am so thankful for a seeking heart that would embrace, and eyes that would see the possibilities of a much larger world.
Good news on the health front. I am being referred to an advanced practioner in Warrington. Apparently this is a very good clinic which does lots of knee and hip replacements, with a very good record and a short waiting period. I am waiting now for them to contact me with an appointment for the first consultation. Hopefully it doesn't take too long. On the down side my blood pressure is way up, dangerously so. 140 over 100. Normally it is quite reasonable and has been so for over a year now. I have to go back in two weeks to have it checked again. The nurse said that sometimes pain can cause your blood pressure to go up. I hope it is back down to normal when I go again!
Here's a delicious toasted sandwich that is probably nothing new. The Fridge Pickles that are served with it though make it just that little bit extra special. Enjoy!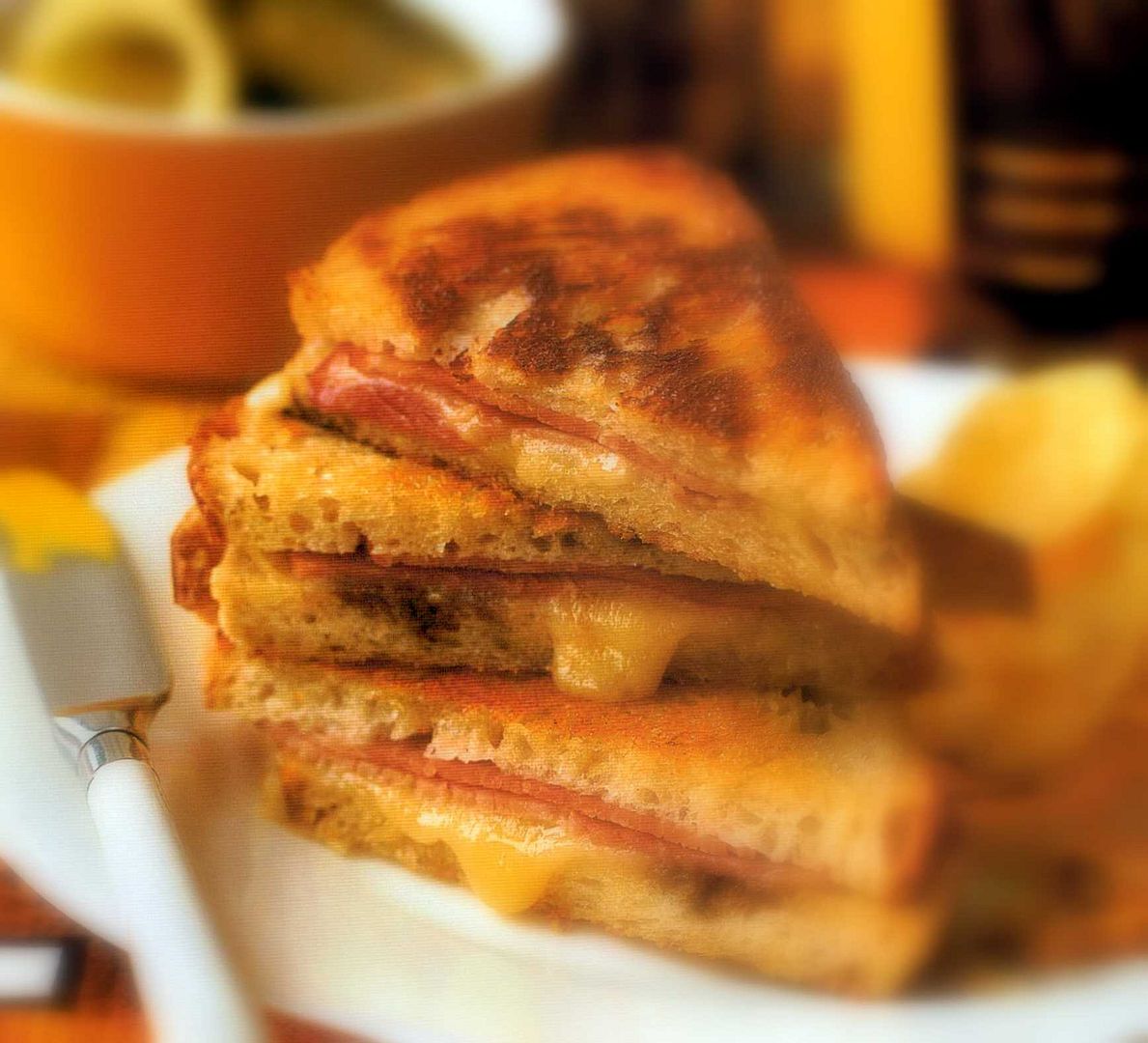 *Ham and Cheese Toastie with Fridge Pickles*
Serves 4
Printable Recipe
I ate oodles of orange plastic cheese toasties when I was a child and came to no harm. This adult version is so much tastier and the pickles are gorgeous. (The pickles need to be made 24 hours in advance, so do plan ahead.)
4 slices of thick strong cheddar cheese, or gruyere cheese
8 slices of sourdough bread, cut 1/2 inch thick
2 tsp Worcestershire sauce
4 slices of hand carved smoked ham
4 TBS butter
salt and freshly ground black pepper
For the pickles:
1 pound lebanese cucumbers
2 small onions peeled, and cut into rings
1 1/4 cups cider vinegar
1 1/2 cups granulated sugar
1 TBS seasalt
1 TBS mustard seeds
1 tsp celery seeds
3 sprigs fresh dill
1 tsp black peppercorns, cracked
To serve:
potato chips and mustard
Slice the cucumbers into 1/4 inch slices with a corrugated vegetable slicer if possible. (This gives you nice crinkly pickles, but if you don't have one a sharp knife will do!) Place the cucumbers and onions into a bowl and cover with ice water. Soak for 1 hour. Place the vinegar, sugar, salt, mustard seeds, celery seeds, dill and peppercorns into a saucepan along with 2/3 cup water. Bring to the boil. Drain the cucumbers and onions well and pack them into a large glass jar. Pour the hot pickling liquid over top and seal with a lid. Allow to cool, then place in the fridge to chill overnight. Use up within a week. (Not a problem!)
Place the slices of cheese on 4 slices of the bread. Sprinkle each with 1/2 tsp of the Worcestershire Sauce. Top with the ham and the remaining slices of bread. Spread the outsides of each sandwich with 1 TBS butter. Season to taste with some salt and black pepper.
Heat a large heavy non stick frying pan over medium heat. Place the sandwiches into the pan and cook them for 3 to 4 minutes per side, or until nicely toasted and heated through. Cut each sandwich in half diagonally and serve while warm with some pickles, potato chips and your favourite mustard. (I love Honeycup!)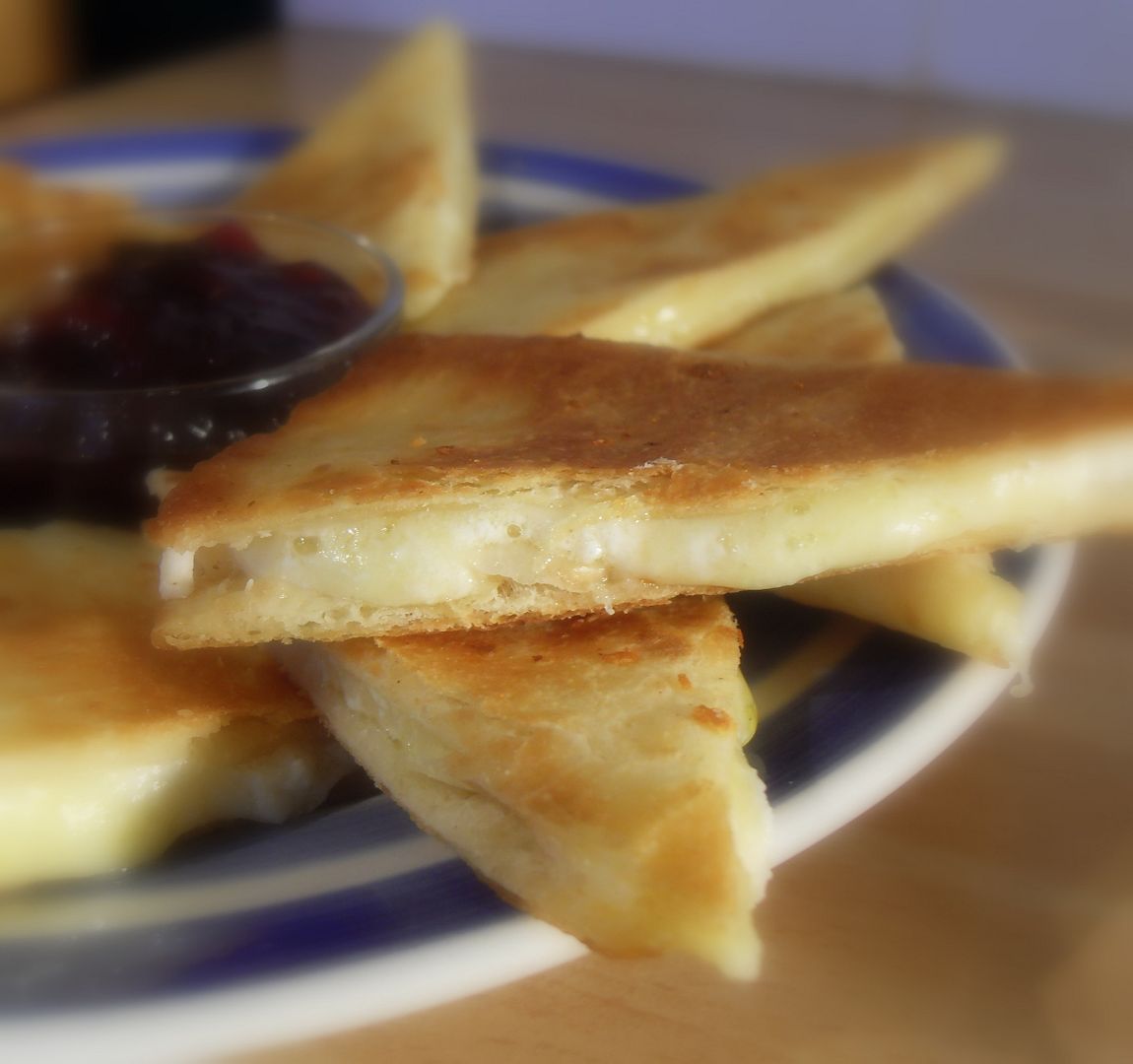 Over in
The English Kitchen
this morning, you'll find Three Cheese Quesadillas with Cranberry Chutney!