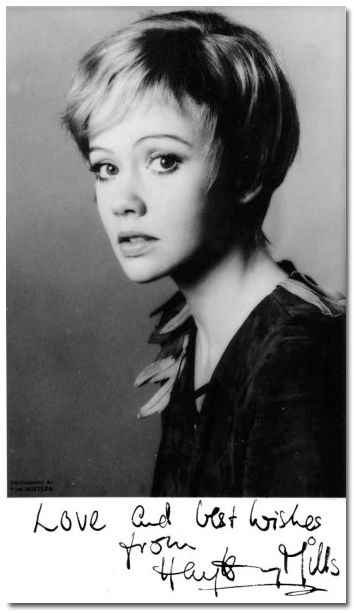 You may be surprised, or maybe not . . . to know that I have a collection of Haley Mills films. As a child she was an actress I greatly looked up to. I am not sure if it was her posh British Accent or wholesome look, but there was just something about her adored! I often sit and watch one when I have some free time. One of my favourites is Pollyanna.
Oh how I love the story of the little girl, sent to live with her grouchy old spinsterAunt, after having been made an orphan. Set at the turn of the 20th century, it hearkens back to a much simpler time, before modern conveniences, cars and fast living had taken over the world.
She's a very cheerful and optomistic little girl, despite the hardships that life has dealt her, and goes about bringing cheer and joy into the lives of the embittered people in her town, worming her way into their hearts in a very special way. One of the games she likes to play is the "glad game" which she had learned from her father. The game consists of finding something to be glad about in every situation. It originated in an incident one Christmas when Pollyanna, who was hoping for a doll in the missionary barrel, found only a pair of crutches inside. Making the game up on the spot, Pollyanna's father taught her to look at the good side of things—in this case, to be glad about the crutches because "we don't need 'em!"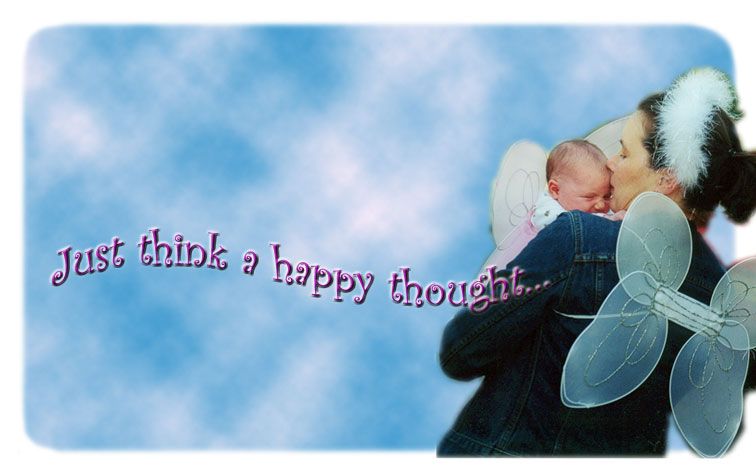 This time of the year, when our days are at their dreariest and coldest I like to play the "Glad Game," myself. I am mindful of all the good things in my life, noting the things that bring me particular pleasure in my diary . . . things like the appearance of Christmas roses in the garden, or those first snowdrops pushing their little white heads up through the earth . . . those pink hyacinths that were planted into a bowl at Christmas coming into bloom and filling the air with their sweet perfume, buds that begin to appear on certain trees and plants . . . the carpet of crocus that soon follow . . . the way that the birds are beginning to chatter more cheerfully of a morning . . . the slight lengthening of the days, it may only be a little each week, but all of a sudden it becomes very noticeable and very cheering!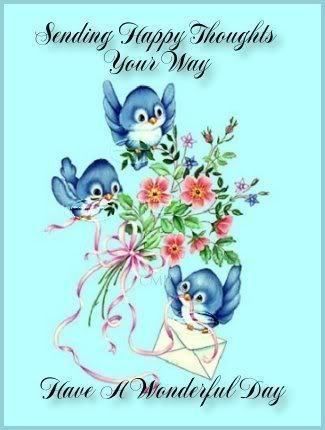 These are all small things, but I am ever aware that, if it wasn't for the dreariness and cold of this time of year, they would not be as precious or as noticeable to me . . . and so I am glad for the dreary cold which helps me to be particularly mindful and grateful for these little pleasures . . . and so it is with life really. If not for the dark corners we would never fully appreciate the light, likewise our little sorrows make us ever more grateful for our joys. An opposite in all things is necessary for us to grow, and to learn to appreciate all that we have even more. We could never know joy, if we have never first experienced pain.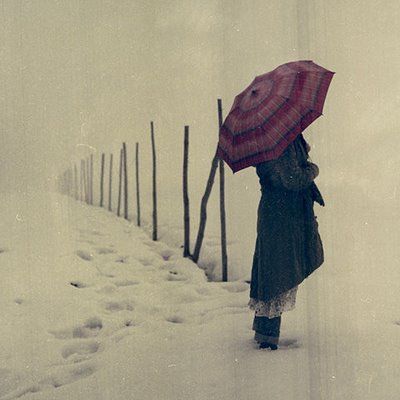 "One by one, the snowflakes floated down on to his warm snout and melted. he reached out to grab them so he could admire them for a fleeting moment. He looked towards the sky and watched them drift down towards him, more and more, as soft and light as a feather.
'So that's how it works,' thought Moomintroll. 'And I thought somehow that the snow grew from the ground up!'"
~Moomintroll's Book of Thoughts
The more we think we know about the world and life, the more we are surprised by all we have yet to learn. Remember . . . Happy thoughts make Happy People!
Here's a delicious meal that will have your family clambering for more and is sure to go to the top of your family favourites list! Todd is not a pasta lover . . . so he says . . . but he always eats it anyways and appears to enjoy it. I do think he doth protest too much!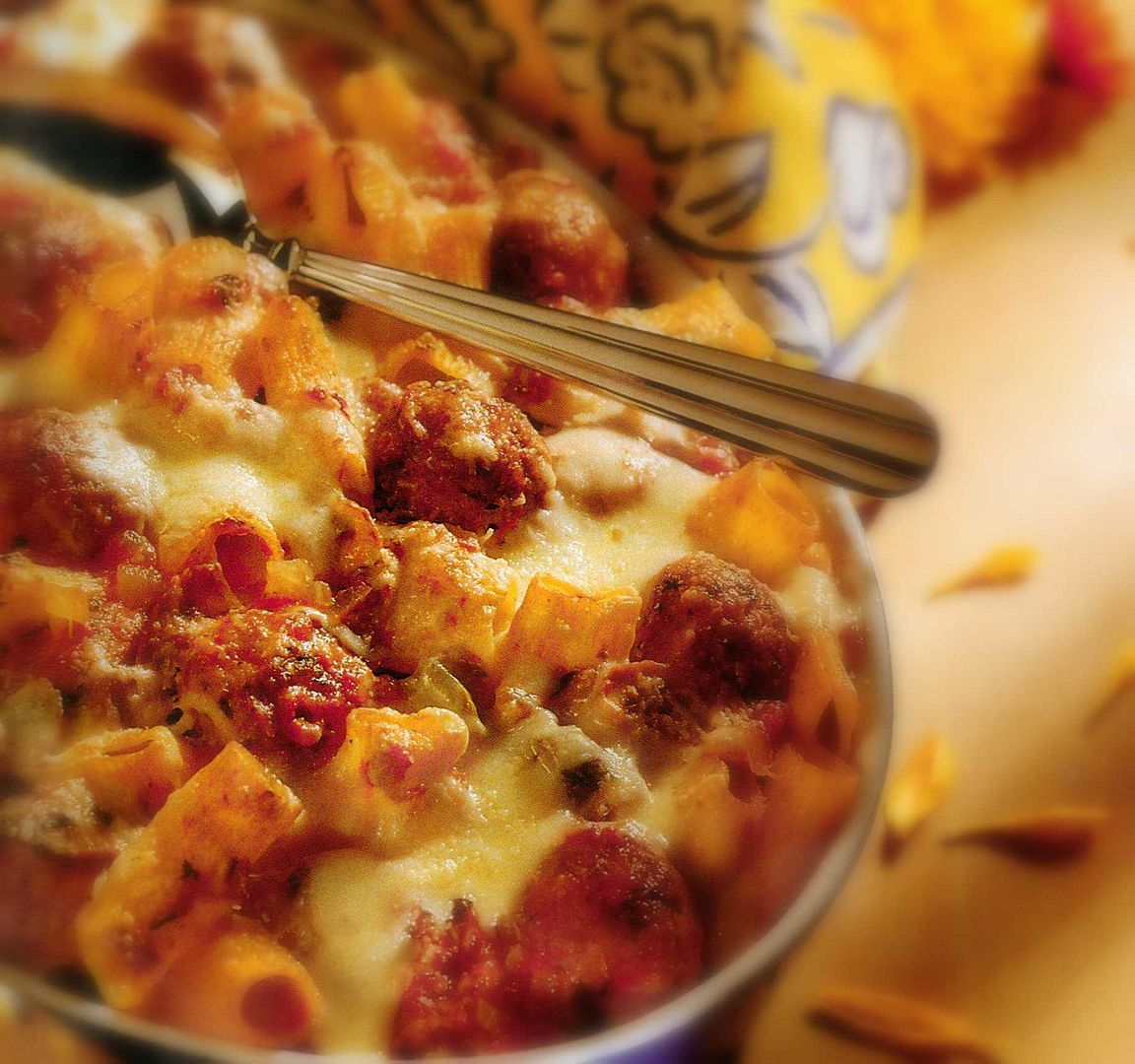 *Rigatoni and Meatballs*
Serves 4
Printable Recipe
My family always loved this old standby. It may seem like a lot of faff, but most of it can be done well ahead of time and then just popped into the oven for about 20 minutes before you want to serve it.
For the meatballs:
1 large free range egg
1 medium onion, finely chopped
1/4 cup fine dry bread crumbs
2 cloves garlic, minced
3 TBS freshly grated Parmesan cheese
1 tsp dried oregano
3/4 tsp salt
1/2 tsp pepper
1 pound extra lean ground beef
(Can use ground turkey or chicken if you wish)
For the sauce:
1 medium onion, peeled and chopped
2 cloves of garlic, peeled and minced
3 cups sliced mushrooms
1 green pepper, trimmed, de ribbed and chopped
1 1/2 tsp each, dried basil and sugar
1 tsp each dried oregano and salt
3/4 tsp of black pepper
1 can (28 ounce) of chopped tomatoes
2 TBS tomato paste
To finish:
2 TBS olive oil
1/2 pound of rigatoni pasta
1 1/3 cups shredded Mozarella cheese
1/4 cup freshly grated Parmesan cheese
LIghtly mix together all the meatball ingredients in a large bowl. Shape heaping TBS of the micture into balls. Heat the olive oil in a large skillet. Add the meatballs and brown them all over, in batches if necessary, for about 8 to 10 minutes, removing to a plate lined with paper towels as they are done. Set aside.
Add the onion, garlic, mushrooms and green pepper to the pan drippings. Sweat over low heat for about 10 minutes until softened, adding a tablespoon of water if needed to keep them from sticking, and stirring occasionally. Add the basil, sugar, oregano, pepper, tomatoes and tomato paste. Bring to the boil, then add the meatballs. Reduce the heat and allow to simmer for about 30 minutes.
Meanwhile, bring a large pot of salted water to the boil. Add the pasta and cook according to package directions, until tender but still firm. Drain well and return to the pot. Stir in the sauce and meatballs gently, to coat.
Preheat the oven to 200*C/400*F/ gas mark 6. Lightly grease an 8 cup shallow baking dish. Pour in the pasta mixture, spreading it out evenly. Sprinkle with both cheeses. Bake for about 20 minutes, until the top is golden brown and the casserole is bubbling. Enjoy!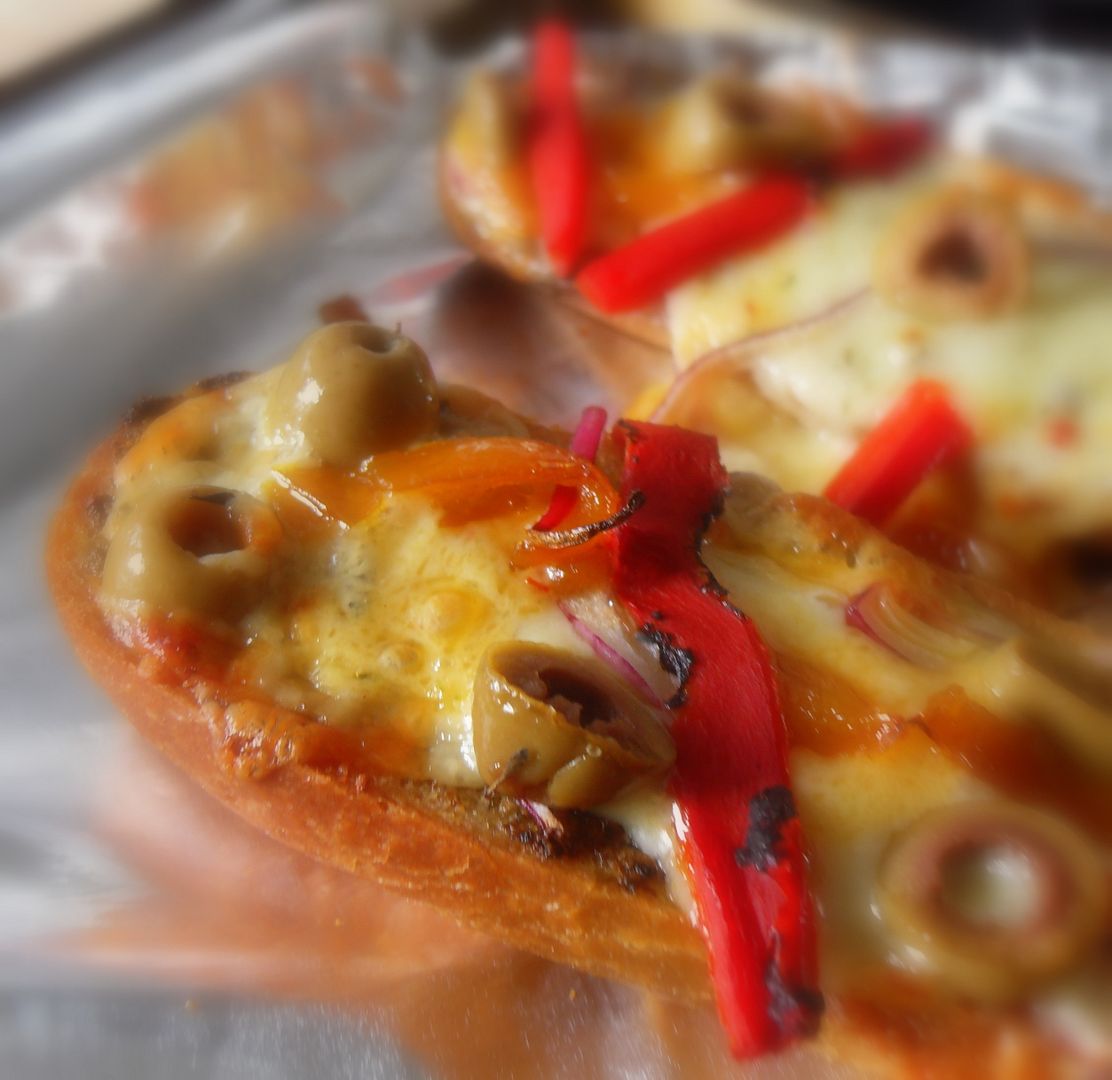 Over in
The English Kitchen
today, delicious Baguette Pizzas!