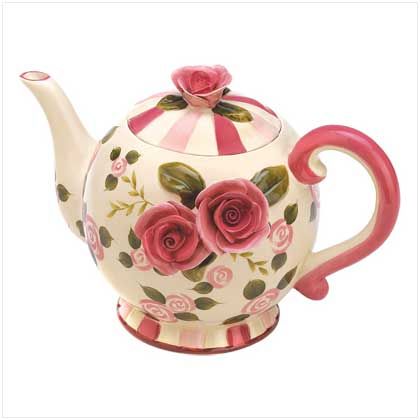 I've heard of ships being named after Duchesses and Queens, streets named after councillors and famous film and pop stars, and beautiful roses named after the gardeners that developed them. Diseases are often named after the people who first contracted them or the people who discovered them. But up until now I had never heard of a teapot named after a Grannie!
Just recently a friend told me about a Grannie named Mrs Bessie Hudson. Mrs Hudson was a real dab hand at making a pot of tea. Over the years of her lifetime she must have brewed countless cuppas for all the guild nights, charity sales, boutiques and craft days, amongst other functions at her local church, St Paul's.
One day some of the St Paul's teapots needed replacing and when the question of new ones was discussed someone came up with a brilliant idea. A special chrome, 30-cupper was ordered and secretly inscribed with the words, "Our Bessie." At a surprise ceremony the Vicar launched it with a short speech and a packet of tea tied to the handle. Bessie acknowledged it with a regal curtsey and a light hearted reply.
It was just a bit of heart warming nonsense of course . . . but beneath all the silliness, there ran a warm seam of deep respect and esteem for this wonderful elderly lady who served her church and community so cheerfully and selflessly.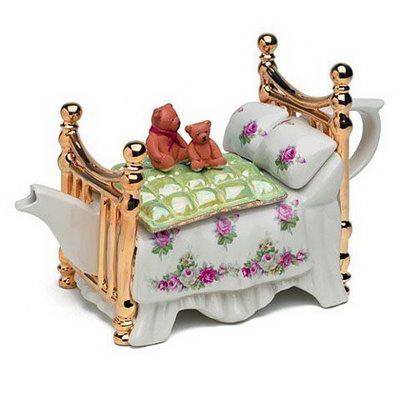 Our communities, churches and charity shops are filled with old "Bessies" . . . those lovely and wonderfully tireless volunteers who serve the public with smiles, chuckles and big old hearts. Today I'm raising a cup and saluting all the "Bessies" in our lives! Here's to you who make our lives and communities a nicer and happier place.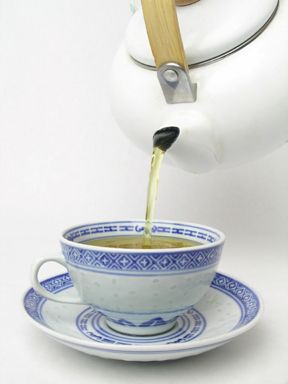 I am loving my new cooker. It has so many nice features that I had never heard of before or dreamed of. Special settings for cooking cakes, roasting meats, chickens etc. and even a special setting that you can use to rise your bread! What will they think of next???
This is one of our favourite Vegetarian suppers. It's so rich and satisfying you will never miss the meat! I just love anything with Mexican flavours!
*Enchiladas Calabaza*
Serves 6
Printable Recipe
I'm not sure where this delicious recipe started. I'm not even sure it's authentically Mexican. I only know that it's a tasty way to get your husband and children to eat some vegetables in a most enjoyable way! A butternut squash filling makes these a vegetarian delight!
2-3 pounds butternut squash
6 ounces Philadelphia cream cheese
4 spring onions, sliced
½ tsp mild chili powder
¼ tsp ground cumin
¼ tsp ground coriander
¼ tsp oregano leaves
1/4 tsp sa1t
pinch cinnamon
12 corn tortillas
12 ounces salsa, spicy or mild as you wish
1 cup grated medium cheddar cheese (or more if you want!)
Pre-heat your oven to 200*C/400*F. Slice the butternut squash in half lengthwise and scoop out the seeds. Place on a baking tray and bake for about 25 to 30 minutes until tender. Remove from the oven and then scoop the flesh out as soon as you can handle them. (I hold them in one hand with a oven mitt and scoop out the flesh with the other using a spoon to scrape it out into a a bowl) Mash the hot squash together with the cream cheese until the mixture is fairly smooth and the cheese is melted all in. Stir in the spices and the chopped spring onion.
Lower the oven heat to 180*C/350*F/ gas mark4. Warm the tortillas in a skillet until pliable. Fill each tortilla with ¼ cup of the butternut squash mixture and roll up tightly. Place in a greased baking dish, seam side down. Pour the salsa over the filled tortillas. Top with the grated cheese.
Cover with foil, tightly, and bake for 25 to 30 minutes until heated through. Remove the foil and bake for a further 10 to 15 minutes until the cheese is all bubbly and starting to brown. Remove from the oven and let sit for a few minutes before serving. We like to have these with sour cream and more chopped spring onions for sprinkling on top. Yummy!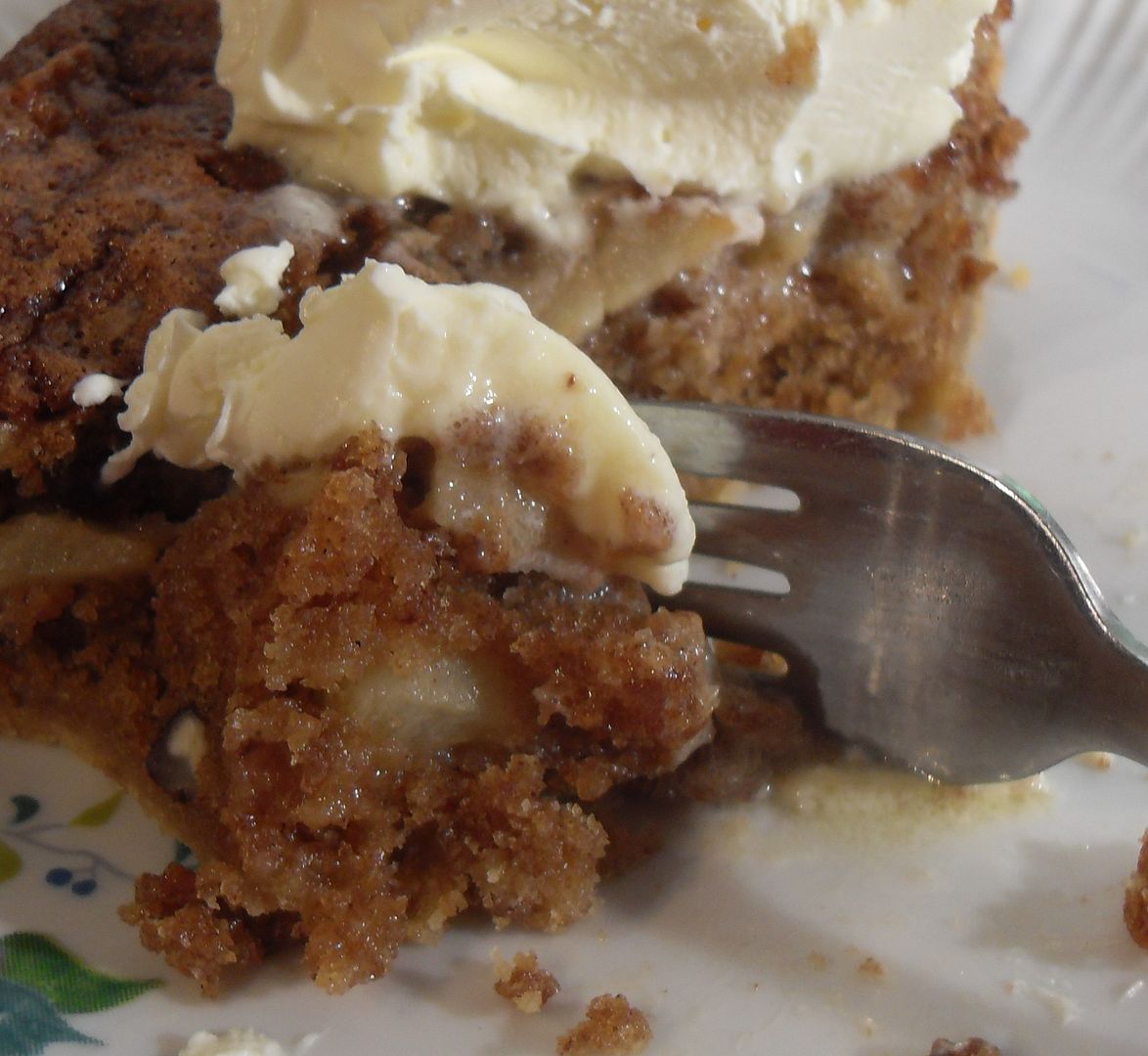 In
The English Kitchen
today, some delicious Sour Cream Apple Squares.