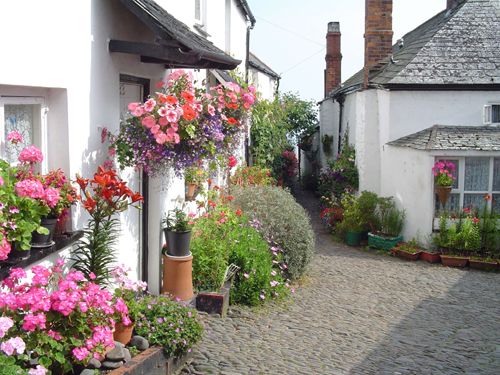 When sunlight glows on the cobbled streets
which run in front of quaint old houses . . .
it weaves a simple spell about the heart . . .
A spell which seems to hold
all the magic of enchantment
as the golden glory falls . . .
on weathered wooden beams . . .
and the mellow tiles of windows,
roofs and walls . . .
This is England's greatest charm . . .
it's most wonderful treasure . . .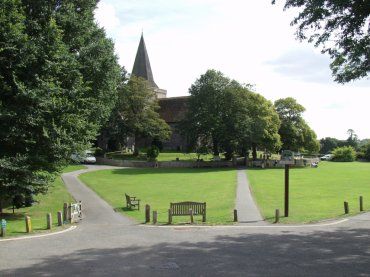 Her little country towns . . .
set by roads and rivers . . .
hills and valleys . . .
dales and downs . . . I love them so.
To visit them
is to have a little glimpse into a past.
A past that time has forgotten . . .
and left behind.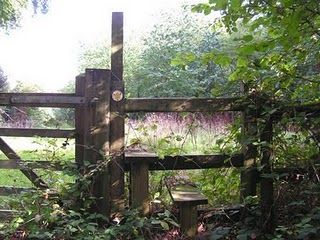 We must take care to guard this . . .
our greatest treasure . . .
these precious jewels of our lovely land.
We must keep the evils of modern planning at arms length . . .
and never let it touch
these things that Time has hallowed . . .
These things of style and grace . . .
that tell
in brick and stone . . .
the story of our race . . .
I made this delicious salad for lunch yesterday. It is quite different than the usual leafy green salad. Todd is not a man who likes salad overly much, but he does enjoy this one. I could eat just a big plate of this for my lunch and feel quite healthy doing so!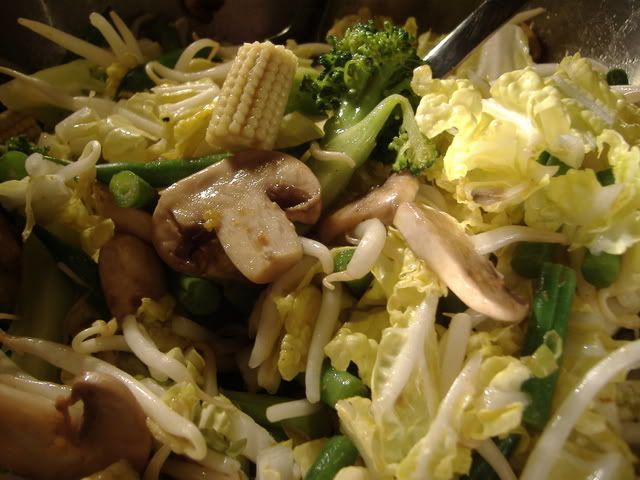 *Hot and Sour Salad*
Serves 4 - 6
Printable Recipe
This is a wonderful salad, chock full of tasty vegetables, with a lovely tangy and spicy dressing. It's a great keeper, so don't worry if you don't get it all eaten right away. It will last for several days in the refrigerator and indeed it tastes even better for having sat.
Salad:
1 bunch of broccoli, cut into florets and small pieces
1/4 pound fine green beans, each one trimmed and cut into 4 pieces
1/4 pound baby corn, each cut into 4 pieces
1 cup smallish mushrooms, wiped and sliced
1 small Chinese cabbage, finely shredded
1/4 pound fresh bean sprouts
Dressing:
1 - 2 tsp Tom Yam paste ( use your own discretion as it can be quite spicy)
1 tsp dark sesame oil
2 heaping TBS rice vinegar
1 heaping tsp runny honey
2 heaping TBS sunflower oil
A healthy pinch of sea salt, rubbed between your fingers
Put a pot of lightly salted water on the hob to boil. While you are waiting for it to boil, prepare all the vegetables. Once they are all cut up and the water is boiling add the beans, broccoli and baby corn to the boiling water and blanch for 2 minutes. Drain and then refresh by running ice cold water over them. Drain well, and set aside.
Put the Chinese cabbage, bean sprouts and mushrooms into a large salad bowl and add the well drained vegetables. Give them a good mix with your hands. (the best tools ever invented)
Whisk together all the ingredients for the dressing in a small measuring jug and then pour them over the salad. Give it another healthy toss and then serve. Delicious!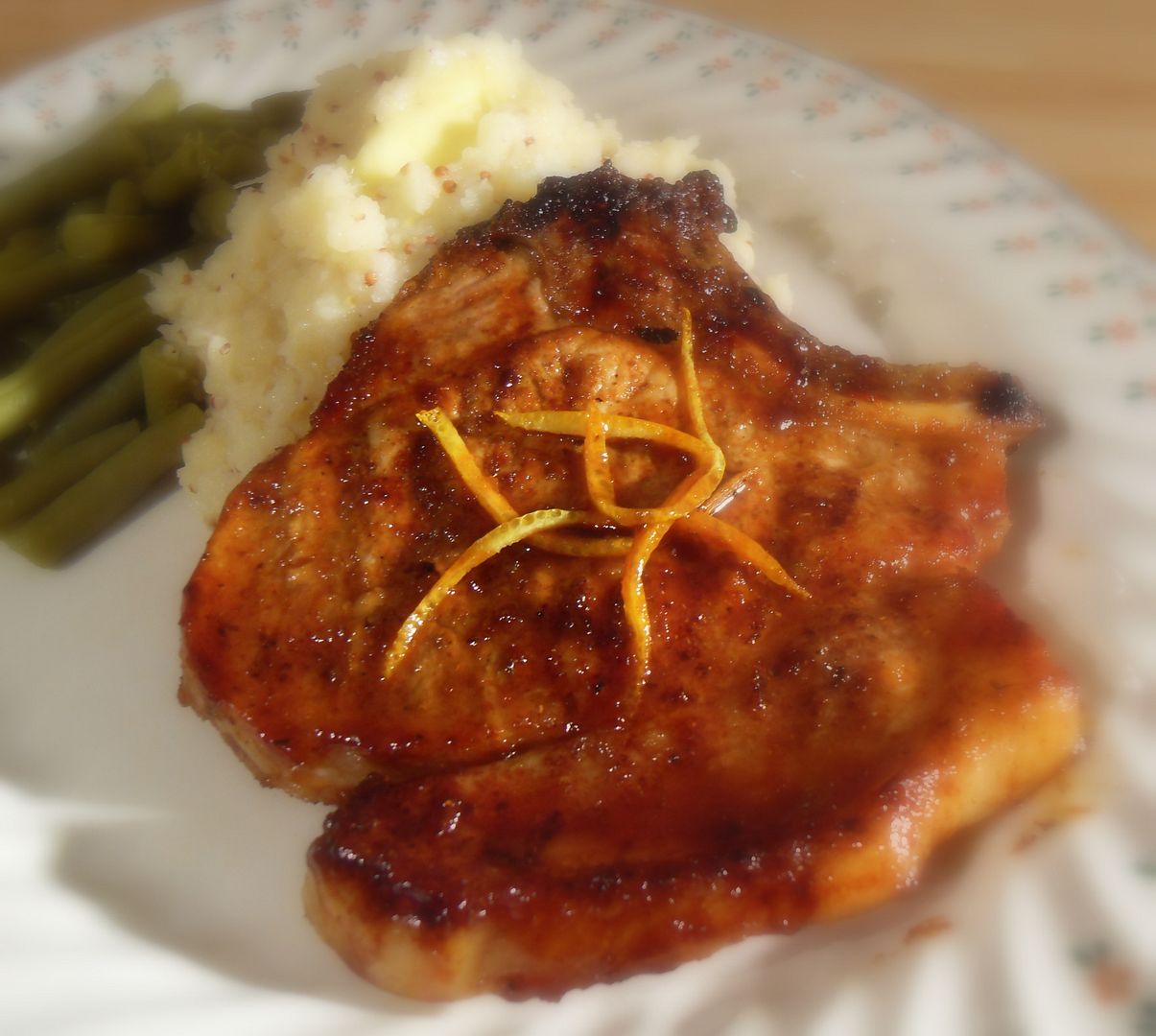 Cooking in
The English Kitchen
today, delicious Sticky Ginger Orange Chops with a Parsnip, Potato and Honey Mustard Mash. Oh so tasty!