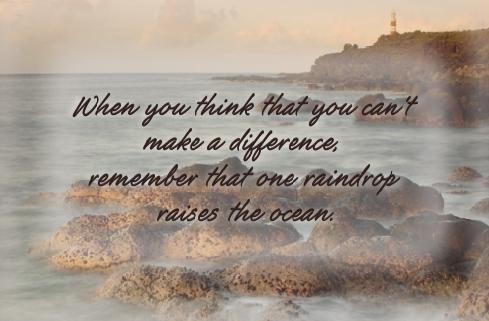 I was thumbing through some of my older books yesterday and came across this spiritual wish list. It was far too good not to share. It's unknown compiler had included the following:
A little common sense, to take people as they are, not how I think they should be.
A little more cheerfulness, to share my happiness rather than my sorrows.
A little more humility, to do God's work when I'd rather be looking to my own comfort.
A little more perseverance, to keep doing the above.
A little more prayer, to leave a space in my heart where God can speak and I can listen.
As I read the list it struck me just how much of a difference "a little" can make. The best part of all is that, each and every one of us, no matter how wealthy or how poor, has it inside of us to do "a little" of the really important things. They cost not a penny and are well within the reach of each of us! What a difference we could make!
My goodness but the wind was blowing wildly last evening! When I put Mitzie out into the back garden this morning I can see that all the plant pots have blown over in the garden and all the pottery ones have smashed . . . very sad. Our brown bin has even blown across the yard, so that shows you just how strong the wind was! Scary stuff!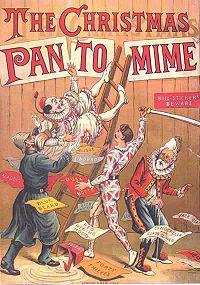 Our Ward is putting on it's annual Pantomime tonight. For those of you who don't know what a Pamtomime is, you can read up about them
here.
I had never seen or heard of one before I came over here to the UK. They are somewhat of a Christmas Tradition, and some very famous actors act in them. In fact, a lot come over from America to do it each Christmas season. They're quite entertaining and a lot of fun. I have heard that our Ward does a really great job of it so I am quite looking foward to it tonight!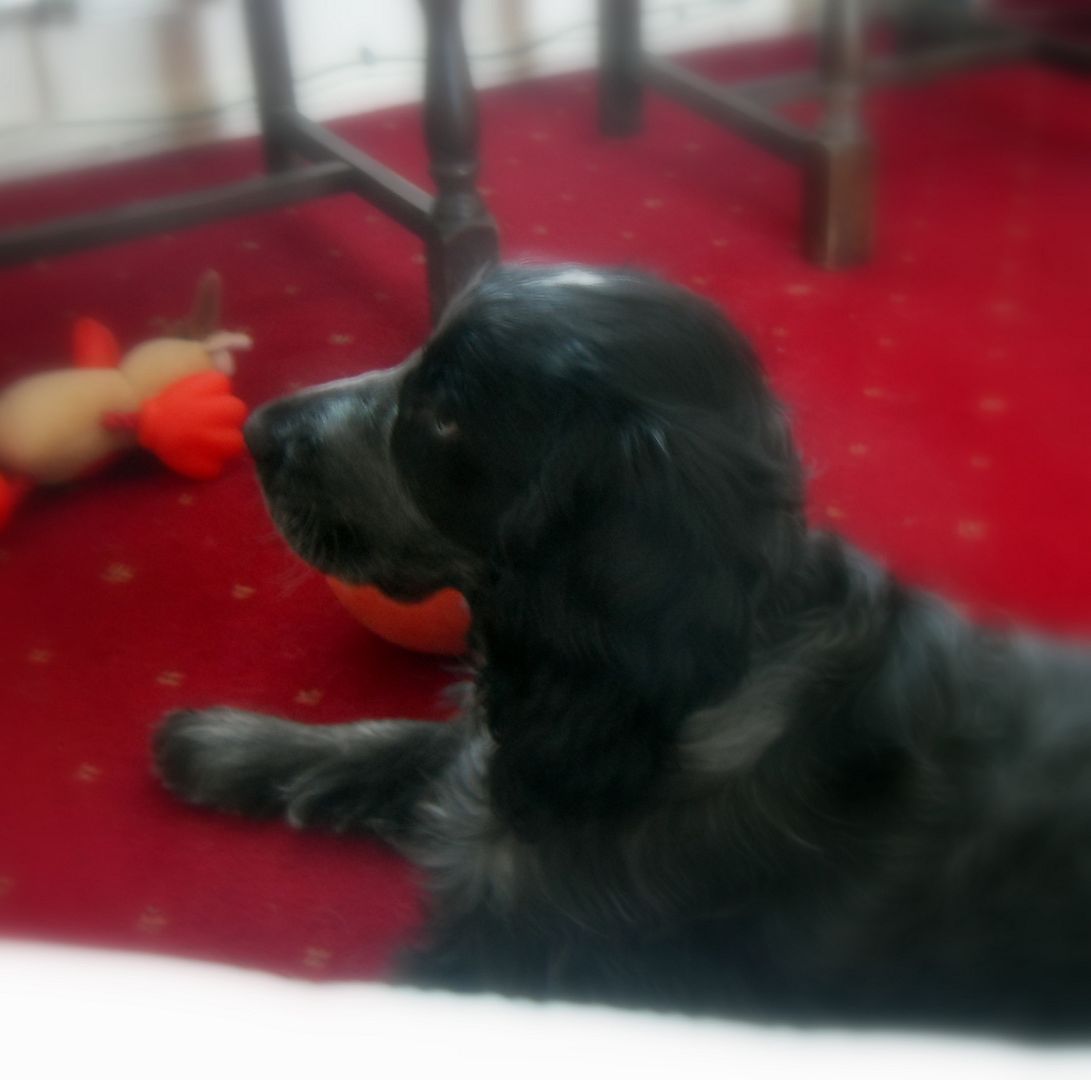 Mitzie was soooo energetic yesterday. I have never seen her so full of it. It seemed she was very excitable the whole day through. We had her to the Puppy Clinic on Wednesday and she had put on almost 3k in just one month so we have had to cut back her food a bit so that she can lose some weight, or at least not put any more on. She will be being spayed in December, and they have a tendancy to put weight on after that and we don't want her to start off being overweight before that happens! She is sweet though and last night was so cuddly and content to lay next to us on the sofa. It was so nice. She is back to being energetic this morning, she tried to bring in a tree when I put her out earlier. I have never seen a dog like digging in and chewing on dirt more!
We had a perfectly lovely anniversary yesterday. We spent a lovely day together and then we had the missionaries over for their tea. We got some lovely cards from friends and even some flowers from several people. It was so nice to be remembered in that way. Todd gave me two pairs of beautiful earrings and a lovely card. I do love my Toddykins so very much. He is so sweet. I know that we couldn't really afford anything, so he must have been saving up his pocket money for them. It made me cry. Tears of joy, you know . . . this has been such a difficult year for us, but we've managed to come through it alright. Hardtimes are so much easier to bear when you have your soulmate by your side and you both walk in the ways of the Lord.
I made some lovely oatmeal raisin cookies yesterday. I don't make cookies all that often, for they have a habit of getting too much into my mouth. Now that there are only two of us there are too many for me to eat for me to bake them very often. I really can't afford the calories, but once in awhile I splurge and bake up a batch, and when I do I love to make these delicious oatmeal ones. These are the cookies of my childhood, very comforting. I think that oatmeal cookies are good for breakfast right? There's nutritious oats in them . . . oh and fruit, there's definitely fruit!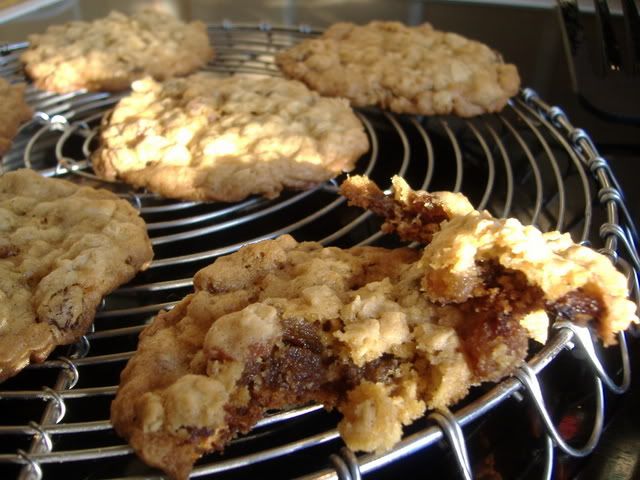 *Oatmeal Raisin Cookies*
Makes 36
Printable Recipe
Moist, chewy and absolutely stogged full of delicious sultanas, these are the best oatmeal cookies ever!
2 cups plain flour
1 tsp baking soda
1 tsp baking powder
1 tsp salt
1 cup butter, softened
1 cup caster sugar
1 cup light muscovado sugar, firmly packed
2 large eggs
2 tsp vanilla
3 cups old fashioned rolled oats, not instant
1 ½ cups sultana raisins
Pre-heat the oven to 180*C/350*F/gas mark 4. Lightly grease several baking sheets and set aside.
Whisk the flour, soda, baking powder and salt together in a bowl and set aside.
Cream together the butter and sugars until light and fluffy and well mixed together. Beat in the eggs and vanilla. Gently stir in the flour mixture, mixing it together only until no flour is visible in the mix. (Over mixing develops the gluten in the flour and makes cookies tough.) Gently stir in the oats and the raisins.
Drop the cookie dough onto the baking sheets in heaping tablespoonfuls at least 2 inches apart from each other, leaving room to spread.
Bake for 11 to 13 minutes until golden brown. Remove from the oven and let sit on the baking sheets for several minutes before removing to a wire rack to cool completely. Repeat with remaining dough until all is used up. Store tightly covered.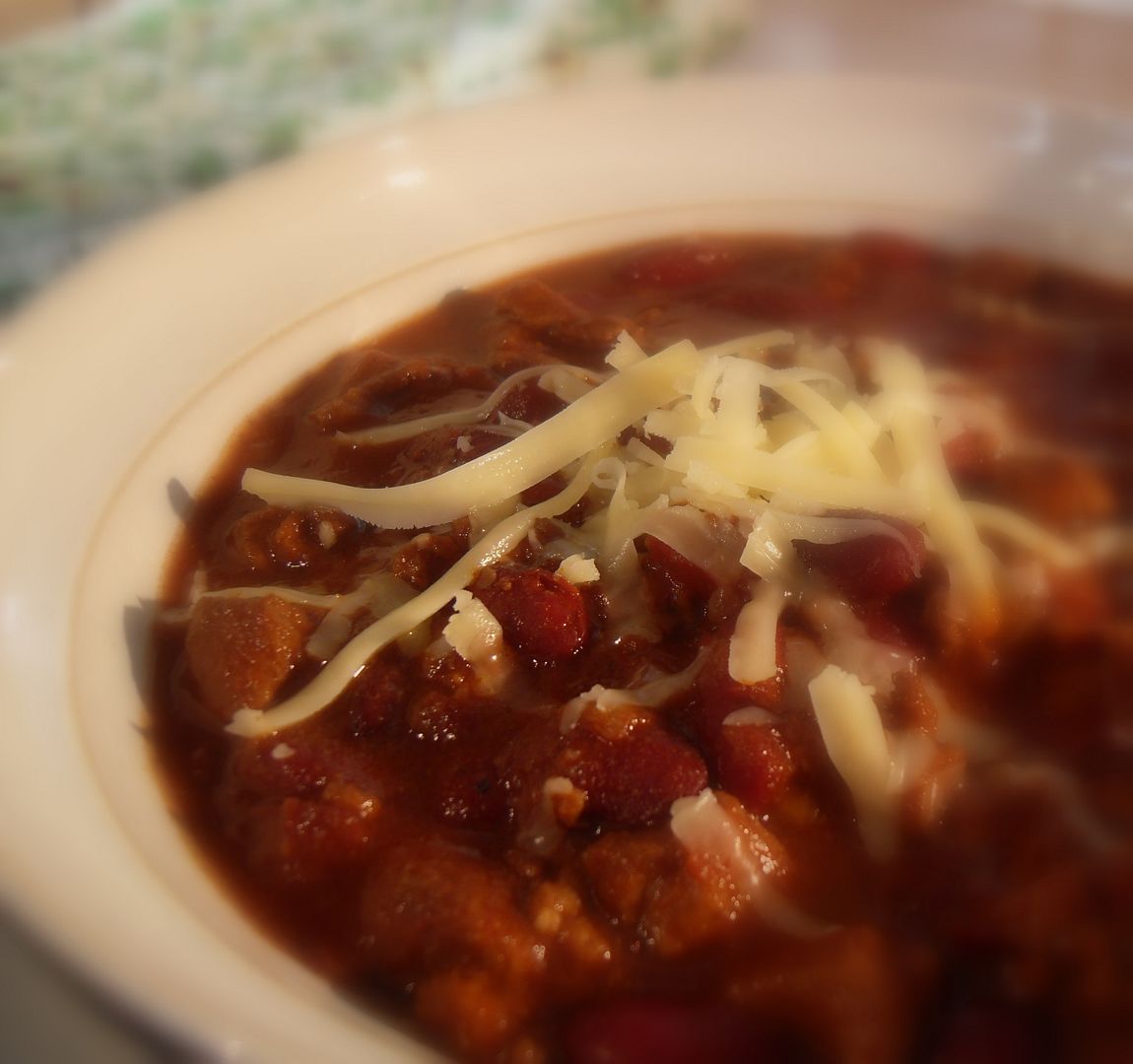 In
The English Kitchen
today I'm cooking The Best Chili Ever!