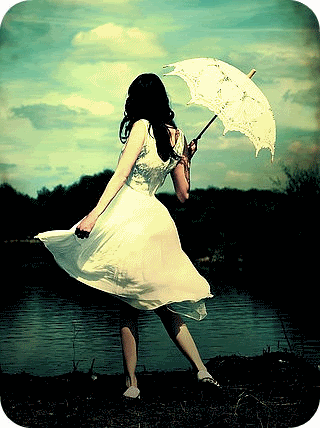 I don't think that when I was twenty or even thirty that I really knew who I was. Oh, I was a lot of things to a lot of people , to be sure . . . a wife, a mother, a sister, a daughter, a friend . . . but I am pretty positive that I didn't know who I was to myself. Those were pretty frantic years, years when I was so busy raising a family, being a wife, and doing all the things that I had to do to take care of house and home, that most times I didn't even have time to think about where I was . . . let alone find out who I was.
I think I'm finally beginning to understand the phrase
"Life begins at forty"
, for it was not until I got to at least forty that I began to realize who I really was and began to have the time to begin to seek out and ponder some of my own dreams and wants, and such important questions such as . . . why am I here, and how can I make my life count for something more.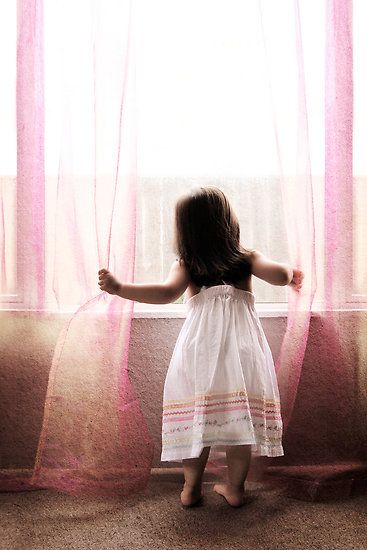 It has only been in these later years that I have come to realize that true meaning in life comes not from what you have or where you live, but what you have decided to do with the talents you have been given and how you have chosen to make your mark on this planet, and that your true legacy is not the gold and silver you leave behind when you go, but the relationships you have fostered and built and all the good that you have done for those around you . . . the lives you have touched and managed to change for the better in big and in small ways. At the end of the day, these are the things that really count.
Living an abundant life is not about having things and having them abundantly, but about being the very best person that you can be and being at peace with yourself and those around you, finding solace and comfort in your own environment, surrounding yourself with people and things that bring you true joy . . . everlasting joy. Things that uplift and feed the spirit, things that you can feel and touch with your heart and your soul, but not necessarily your hands. It's about making your life count for something.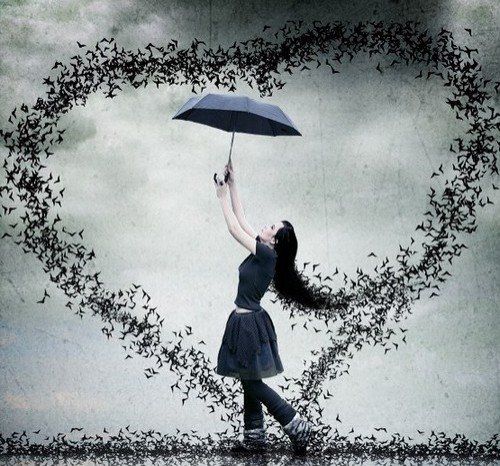 Everywhere I go . . . the people that I meet, the places that I see, the things that I do . . . I like to leave my fingerprints upon them, an indelible mark that shows that I have touched a life in some positive way, made a difference in some positive way . . . even if it is only something as simple as picking up someone else's discarded paper cup and putting it into the garbage, or touching someone's day with a friendly smile or a kind word.
It's not always an easy thing to do. We meet people in life that are as tetchy, prickly and as approachable as a porcupine, people that are demanding and hard to please. But then again, it's knowing in your own heart, that you have done your very best that makes the difference. You have no control over what they think or how they feel. They may not even recognize in this moment that you have touched their life for good, but I know without a shadow of a doubt that someday they
will
remember, and your actions, thoughts, deeds
will
have made a difference and an impact, be it in a small or a very large way.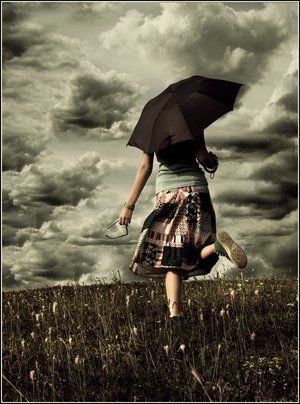 None of us knows how long we will have on this earth, or when our time to leave it will come. It's up to us to make each day count, to make each day our best day possible. When all is said and done, it doesn't matter how rich or poor that we are, how talented or how beautiful. What matters in the end is the lives we have impacted for good, the differences we have made, the smiles and joy we have spread, the hearts we have touched with our own. These are the things that really matter.
I didn't get my stove yesterday. Because the electrician hadn't finished the job (he was waiting to do the very last bit after the stove was here) the delivery men refused to deliver it and it is now sitting in a friend's garage. Fair enough, they were not allow to do a half install . . . The electrician came back last evening and finished it all off and so now my kitchen is completely ready. I have no idea when the delivery/install men will be able to come back, but hopefully it will be soon! My patience has sure been tested, but I know it will be worth the wait!
Here's a really tasty supper that will please your family to no end. It's actually kind of like a flat meatloaf done up like a pizza and if your family is like mine was, pizza and meatloaf were always real pleasers. The two together in one dish is just fantastic!
*Meatza Pie*
Serves 6
Printable Recipe
Kids and grownups alike love this delicious, quick and easy meal! It never fails to go over a treat!! You can vary the toppings as you like. I sometimes use thinly sliced proscuitto instead of bacon and leave the mushrooms off. It's really just a glorified meatloaf, dressed up as a pizza, but shhh . . . we're not telling anyone!
1 pound extra lean ground beef
½ cup dry bread crumbs (I use the Italian ones)
1 tsp garlic Italian seasoning
2/3 cup evaporated milk
1/3 cup well flavoured tomato sauce (I use puttanesca)
2 ounces Mozzarella Cheese, shredded
4 ounces cheddar cheese, shredded
3 TBS Parmesan Cheese
Traditional Pizza Toppings such as sliced mushrooms, black olives, bacon pieces, etc.
Preheat the oven to 190*C/375*F. Mix together the evaporated milk, bread crumbs and Italian seasoning. (You can add salt and pepper if you like but the one I use already has it included) Mix well and then add the ground beef, mixing that in well also. Pat the meat mixture into a 9 inch pie plate evenly, making somewhat of a raised edge.
Spread the tomato sauce over the meat leaving a small margin of meat clear around the edge. Sprinkle the mozzarella and cheddar cheeses on top. Add your pizza toppings of choice and then sprinkle finally with the Parmesan cheese. Bake for 25 minutes until the toppings are all bubbly and browned and the meat is done. Let stand for a few minutes before cutting into wedges to serve. Enjoy!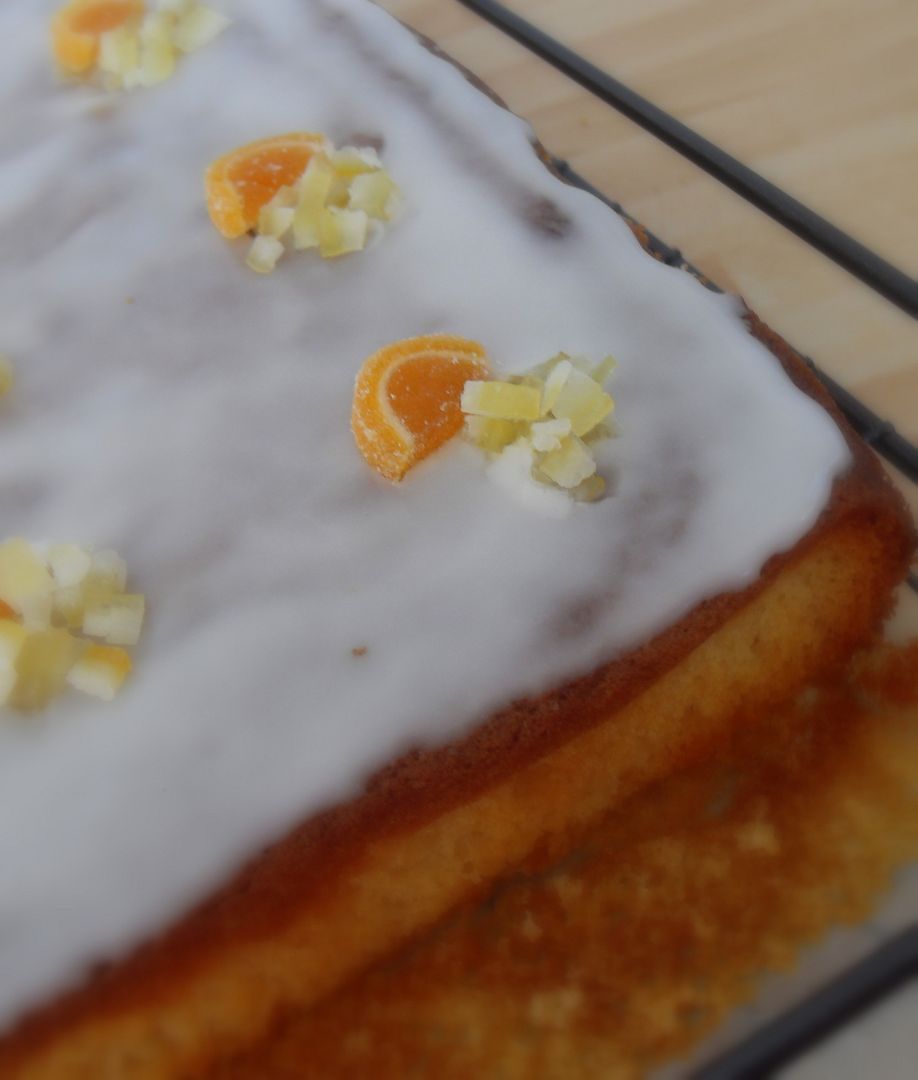 Baking over in
The English Kitchen
today, delicious Marmalade Tray Bake Squares.