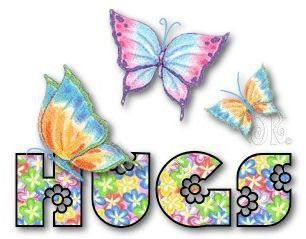 It's funny how a little hug
Makes everyone feel good . . .
In every place and language,
It's always understood.
Hugs don't need special equipment,
Special batteries, or parts . . .
Just open up your arms
And open up your hearts!
I've often heard it said that hugs are special gifts that one doesn't mind returning and that one size fits all! It's very true isn't it! I'm a huggie person. I'm also a "patter." I usually pat people on the back when I am hugging them. I'm not sure why that is . . . I suppose it is a comfort thing.
Tis very blustery outside this morning. The wind is blowing like the dickens! When I put Mitzie out for her morning ablutions, I noticed our big fairy wind chime had blown over, and I expect with the light of day we will see all sorts blown around the garden. It is that time of year . . . rain, wind and cold. It could always be worse though, so I'm not complaining!!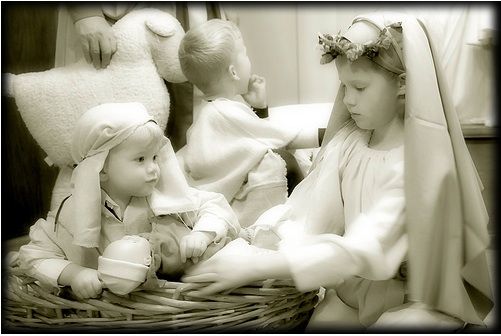 I am in the business of planning our church's Nativity Service for this year. I always love the Nativity Service . . . I think that the story of Christ's birth is my absolute favourite one of all in the bible. I know that in reality a lot of the events portrayed in it did not all happen in the same timeline and that some of them were several years apart . . . but it doesn't really matter does it . . . it only matters that He came. I love singing the hymns and reading the words . . . they fill my heart with joy, and my soul with peace.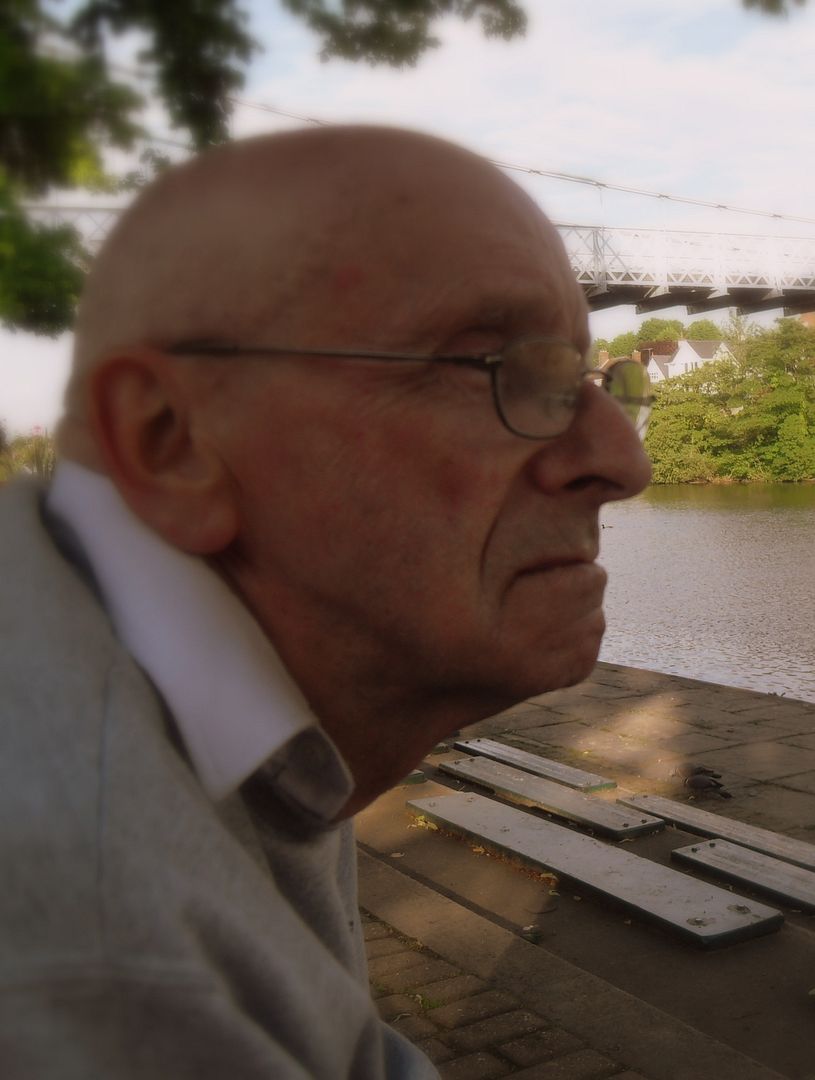 Next week Todd and I will be celebrating our tenth wedding anniversary! It is hard to believe that we will have been married ten years already. The time seems to have gone by ever so quickly. They do say that time passes quickly when you are having fun, so if that is true, then these past ten years have been the most fun ever! In all seriousness though, I do love the Toddster very much, and am so grateful that we found each other. He is the other half of me I had spent my life looking for . . .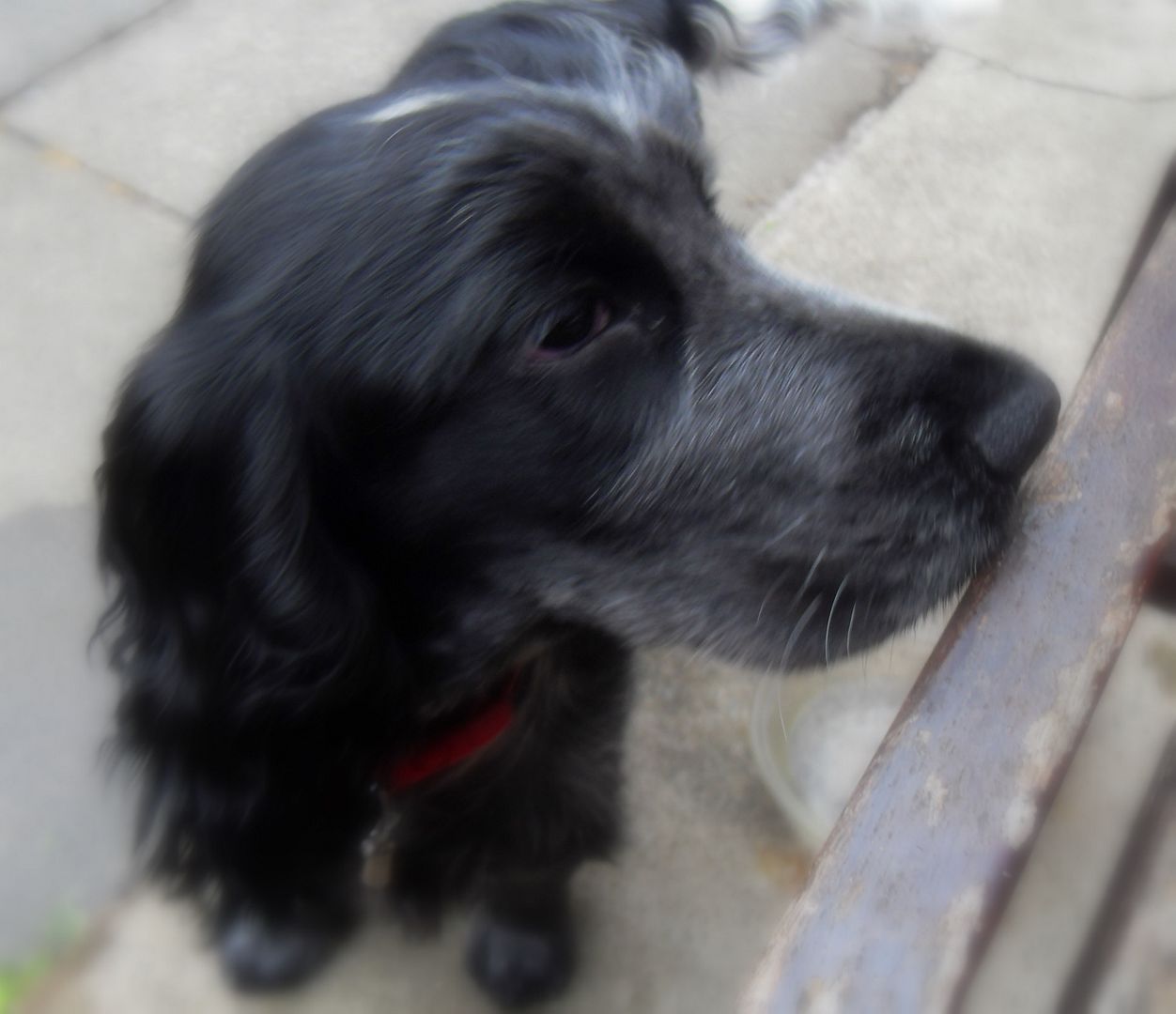 Mitzie continues to grow by leaps and bounds. I don't seem to notice much difference most days, and then all of a sudden she looks bigger to me. Funny how that goes! She is such a little delight and has such a charming sweet personality. She can be a bit stubborn sometimes, but for the most part is very obedient. She is always really excited when I come into the lounge . . . even if I've only been gone a few minutes!! Everyone should be made to feel that welcome! I have noticed that she also gets very excited when the doorbell rings . . . she knows that means we have a visitor and she is a very sociable little lady and just loves having company! New feet to chew on!!
I have to tell you about this new singer I discovered this week. Her name is Rumer and she has a beautiful voice. She sounds a lot like Karen Carpenter. I just love her voice. I stumbled onto her on facebook and I just had to buy her album. It's very relaxing and so very beautiful. So now I have two favourite singers, Rumer and Mindy Gledhill! I hope you will go and listen to the video. I think you'll love it!
Well I have prattled on a bit this morning, a bit of this and that, so I will leave you with a thought to ponder . . .
"There are two kinds of people in this world. Those who make excuses and those who get results. An excuse person will find any excuse for why a job was not done, and a results person will find any reason why it can be done." ~Alan Cohen
hmmm . . . I wonder which category I fall into?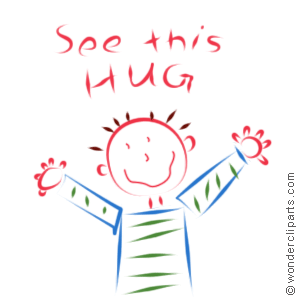 Here's a delicious and warming soup which is just the ticket for these cold and blustery days! I love lentils. They are not something we ever had when I was growing up, but were something I discovered as an adult. They soon became a real favourite!! This soup is filling, lightly spiced and very, very tasty!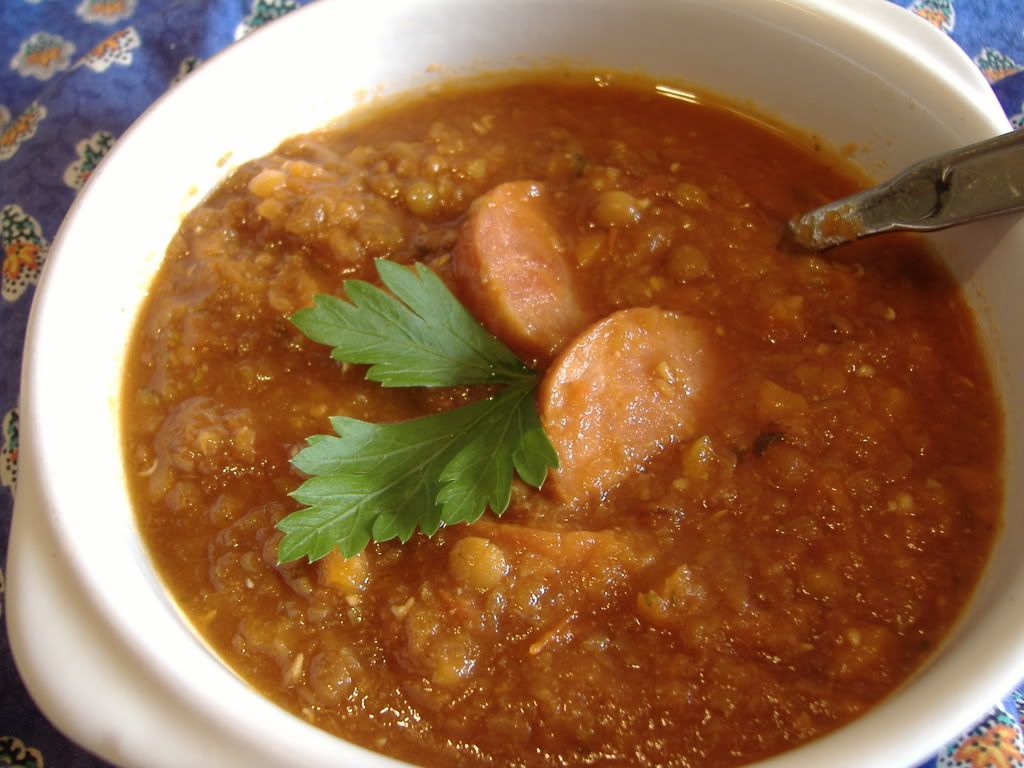 *Lentil and Smoked Sausage Soup*
Serves 3-4
Printable Recipe
This delicious soup lends itself to anything you have on hand…that's the one thing about lentils…they are very forgiving and accommodating and taste great no matter what you put with them. This soup is fragrant and slightly spicy , tasty and very filling. Just the ticket you need on a cold and blustery day!
1 to 2 Tablespoons olive oil
1/2 lb. (8 ounces) kielbasa or other smoked sausage, sliced into 1/2-inch thick rounds
1 large onion (about 12 ounces), chopped
3 medium carrots (about 12 ounces), chopped
4 to 6 cloves garlic, chopped
4 cups water
1 cup lentils, rinsed
3 cups canned tomatoes, along with their juice
1/2 cup chopped fresh parsley, plus additional for garnish
2 teaspoons ground cumin
1 TBS paprika
1-1/2 teaspoons salt
1 teaspoon red pepper flakes (optional)
Heat 1 Tablespoon of the olive oil in a medium pot. Add the kielbasa and cook over medium heat until nicely browned, about 2 to 3 minutes per side. This smells heavenly when it's cooking. Remove from pot and set aside. When cool, slice rounds in half and set aside.
Add the onion and carrots to the pot, adding up to 1 Tablespoon of olive oil if necessary to prevent sticking. Cook 5 minutes over medium heat, stirring so that the vegetables are coated with the caramelised bits left in the pot from cooking the sausage. Add the garlic and cook 1 to 2 minutes longer.
Add the water, lentils, and tomatoes and bring to a boil. Reduce heat and simmer, with the lid cracked, 20 minutes, stirring occasionally. Stir in the parsley, cumin, paprika, salt, and red pepper flakes if desired. Simmer, with the lid cracked, an additional 30 minutes, stirring occasionally.
Carefully puree about half of the soup in a blender on low speed until still slightly chunky, then return to the pot. (I'm rather lazy and like to use my stick blender to do this. I just do it in the pot I have cooked it in, which means I don't have to dirty up a blender or anything.) Stir in sausage. Cook over medium heat 5 minutes longer. Serve hot, garnished with chopped fresh parsley if desired.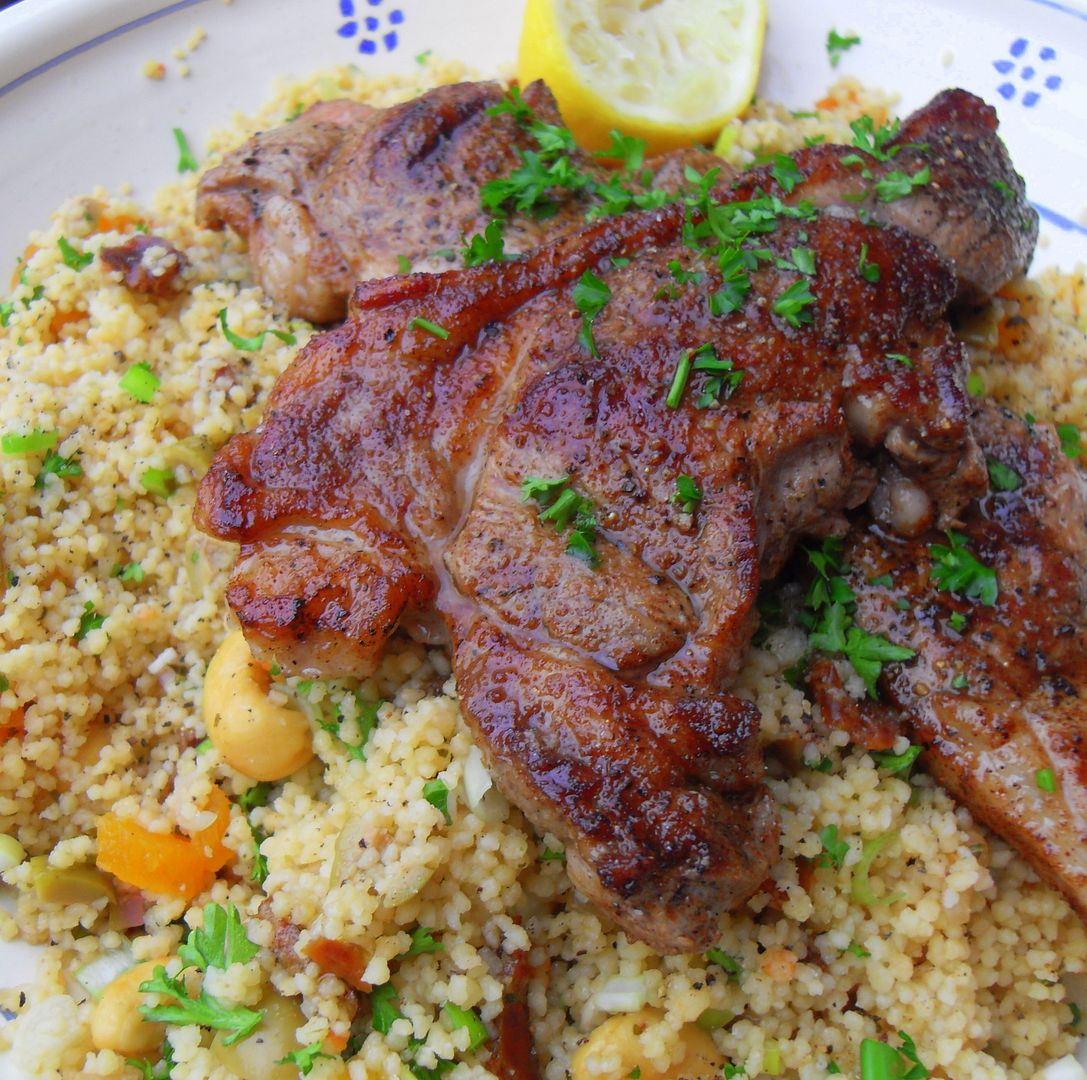 Over in
The English Kitchen
today, I'm cooking Spiced Welsh Lamb Steaks with a Warm Moroccan Couscous Salad.