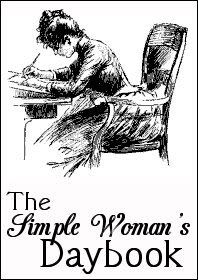 FOR TODAY, June 12th, 2012...

Outside My Window...
What's that I see??? It's the sun, the glorious sun! Shhhh . . . musn't say that too loudly, for fear it will disappear! We have had ever so much rain over here and there has been terrible flooding in some areas. Thankfully, we have had none here, but my heart does go out to those that have.
I am thinking...
In just 16 days Todd and I will be leaving to go to Canada. I am still having very mixed feelings about this trip. A huge part of me is so excited to be going home and seeing the children and being able to go to my daughter's wedding, but another part of me is feeling very nervous about the whole thing. Perhaps that is normal. I don't know! I've never felt this way on any other trip I have taken back there.
But then again . . . a lot has happened since my last trip home. I've had two new grandchildren arrive in the past two years . . . my mother has developed a heart condition. My father has died and been brought back to life . . . and I've gained back all the weight that I had lost before I took that last trip. I am losing again though . . . but still. That is probably the thing that bothers me most. I grew up in a home with a mother who was obsessive about weight. I can't tell you the number of times I have heard her say . . . "Just look at that disgusting woman. Look at how she has let herself go" . . . when she saw an obese woman. I guess there is a part of me that thinks she will be thinking the same things about me when she sees me, and disappointing my mum is something I have never wanted to do.
I am thankful for...
I am very thankful for my testimony in the Saviour. I don't know where in life I would be without Him.

From the kitchen...
I've been a very good girl lately. I am not indulging myself so much these days, and the scales are showing it. I am also thankful for that!
I am wearing...
Pink M & S nightie,slippers . . . no robe. It's cool in here, but not cold. I like that.

I am creating...
I have a few irons in the fire.
Still working at
crocheting this afghan. It's coming along wonderfully!! I think it is going to be beautiful when it is done.
I need to clear some space around my sewing machine up in the craft room. I couldn't sew in there right now if my life depended on it! I wanted to sew a few aprons for prizes for the Hen Party/ Wedding Shower I am hosting for my girl on the 4th of July.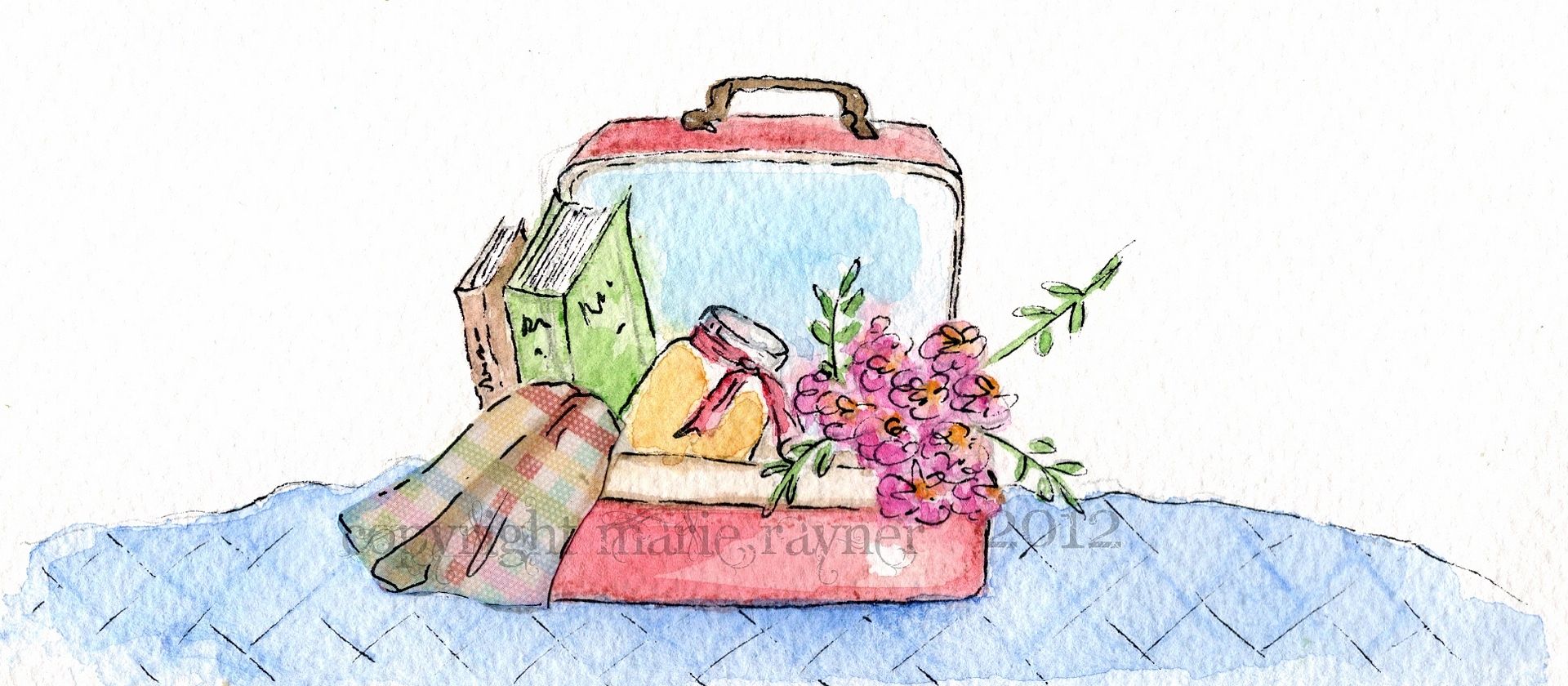 I finished my next cookbooklet, "The Great British Picnic."
You can access it in the kitchen!
It's in the upper right hand column.
It won't be on offer for that long. I am going to be taking it down before I go to Canada, so if you want one you have only 16 days to get one!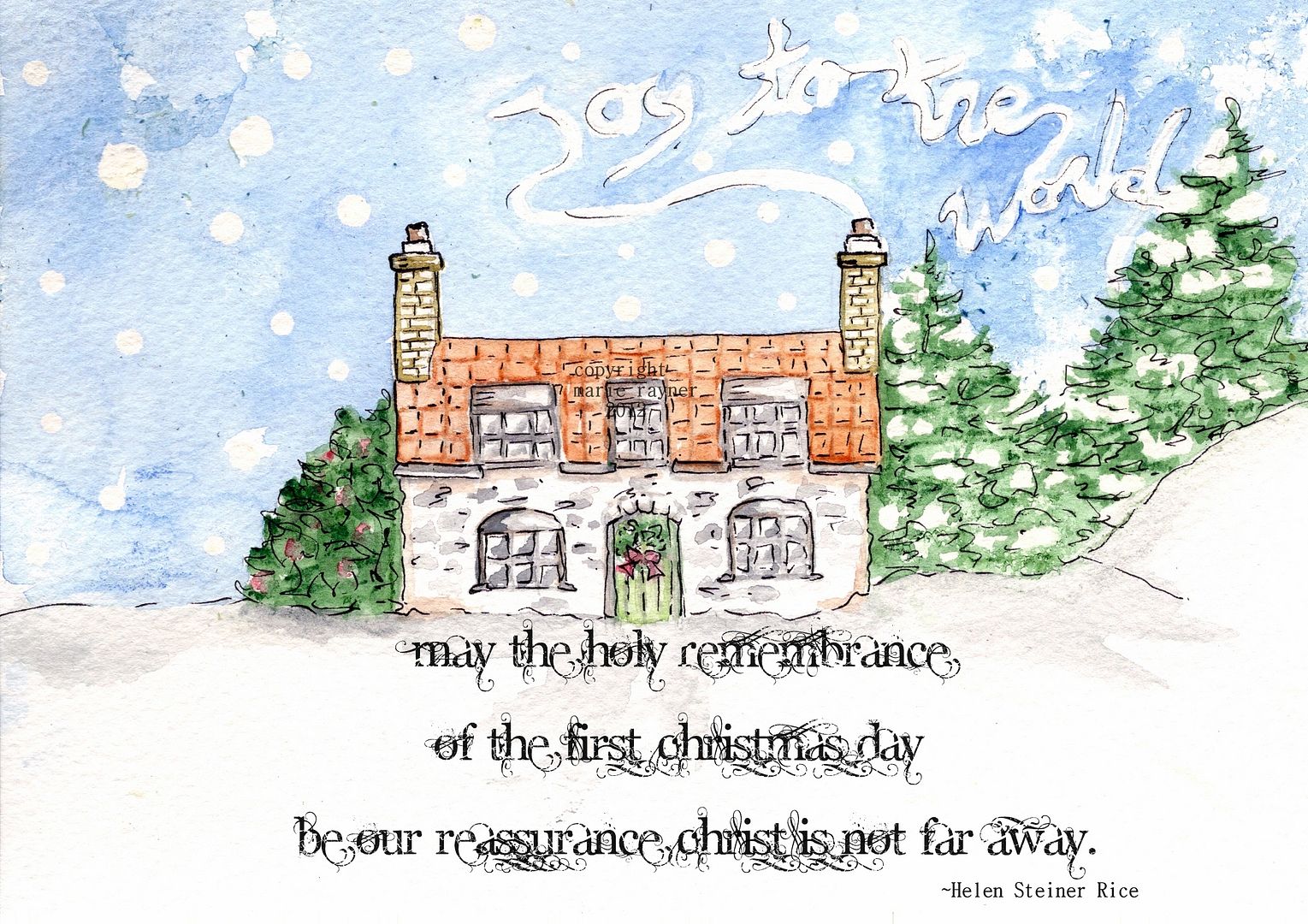 And of course I've been working on this years Christmas Card line. I have gotten two done thus far. I am quite happy with them.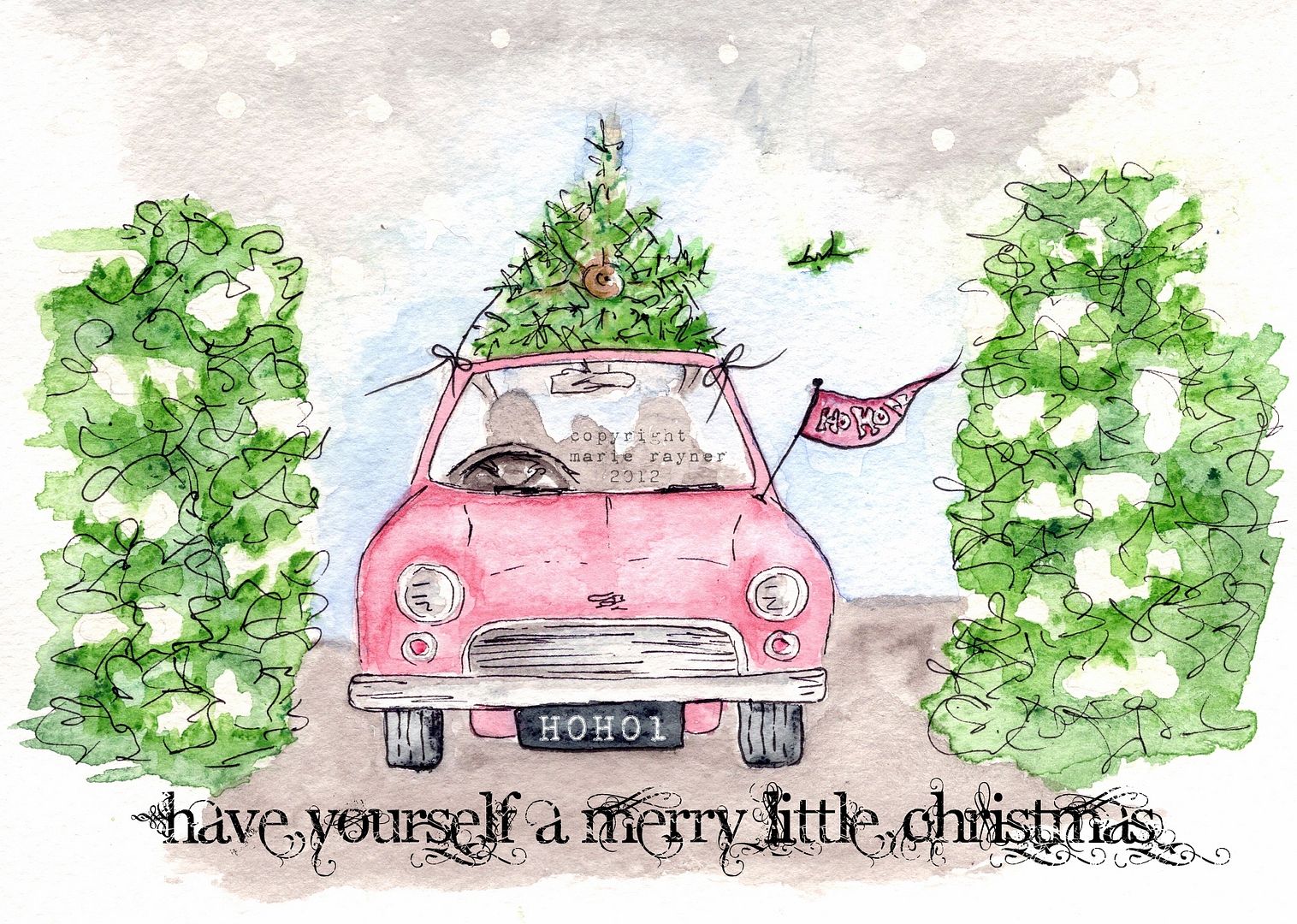 I really enjoy doing my artwork. I have pretty much given up on the idea that I will ever be able to make any real money at it, but . . . it's a nice hobby and keeps me out of trouble.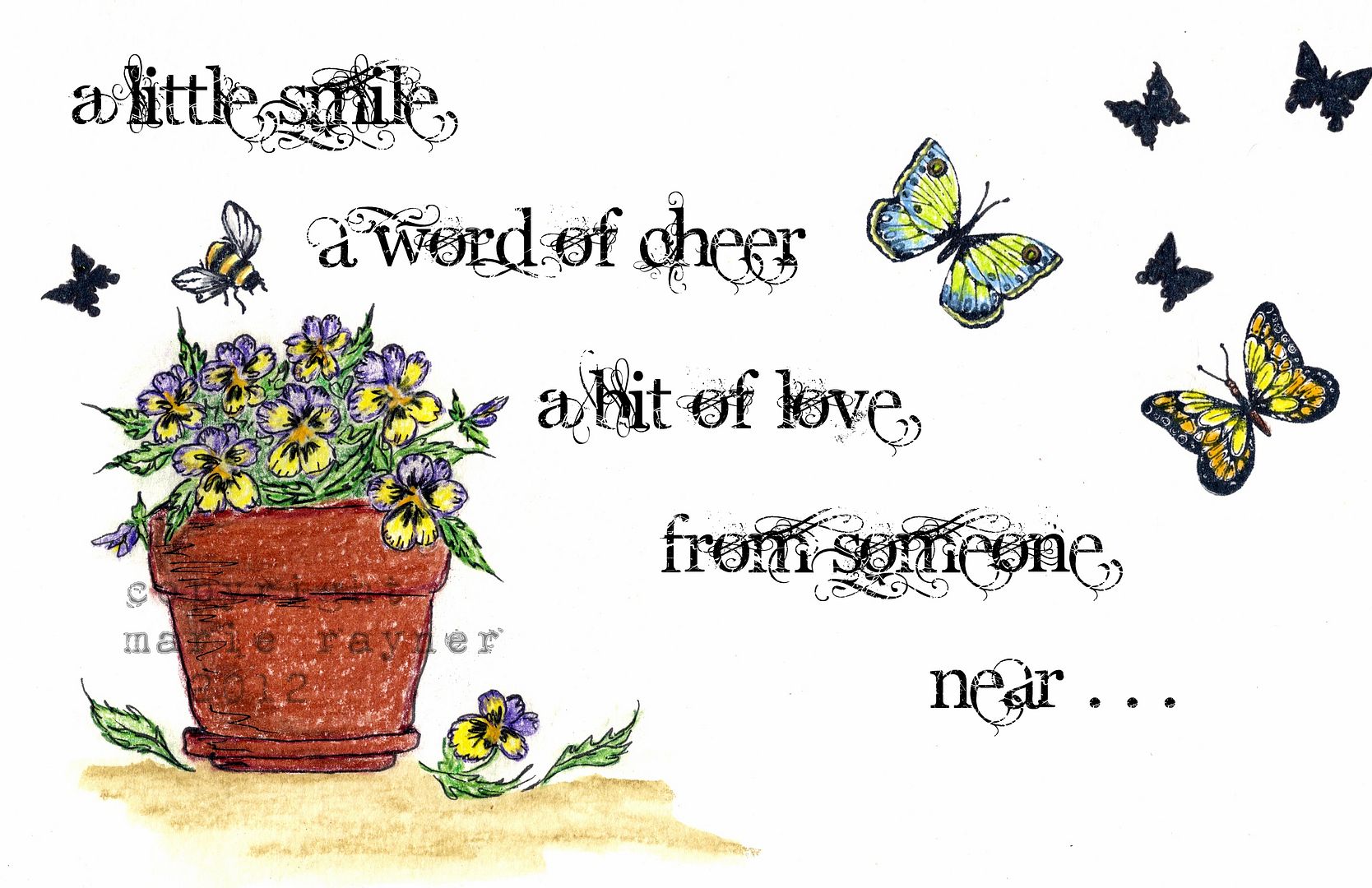 I am going...


This afternoon I have a meeting with my Additonal Meeting committee. We are having our June Additional Meeting (Relief Society activity) next week. We must get it all organized and I want to have July's meeting organized before I leave for Canada. Then tomorrow night we are having a service night at the chapel. We will be washing all of the dishes, etc. and cleaning the kitchen until it is spotless, and possibly clearing out the Relief Society cupboard. Thursday evening I have Stake Training in Rhyll, which is to do with my calling as a counsellor in Relief Society. Friday morning I have my step program. It's a pretty full week. Along with all of that I am trying to sort out things for this shower I am hosting. I bought some things yesterday as I won't have a lot of time once I get there to do anything so I am going to post these things over to myself. Daft idea??? Perhaps, but I did not get to do anything when my other daughter got married . . . I was not even able to go to her wedding . . . and so I really want to make this one special.
I am reading...
Mocking Jay, by Suzanne Collins
This is the Third novel in the Hunger Games Trilogy and I am quite enjoying it. It didn't take me very long to finish the second one. I just started this one last night and it promises to be every bit as good as the other two!! This book is really good! Just as good as the other three!! I wish I had a mind that could write books like that! That kind of talent amazes me!
I am hoping...
I am hoping that the sunshine stays around for a few days! Todd is going in to town today . . . I would so love to go in with him, but I have far too much to get done here at home.
I am hearing...
Nothing new really. The keys are tapping. The birds are singing. The odd car drives by. The clock is ticking. I can hear an airplane off in the distance. Mitzie it pouting on the sofa . . . willing me to pay attention to her instead of sitting here at the computer. If she was smaller she could sit on my lap, but she's too big for that . . . so she must wait until I am done.
Around the house...
I have always loved the clean look of Scandanavian decorating style for the home. It always looks so fresh and crisp, and yet at the same time so very pretty. I think of all the decorating styles it is my favourite . . . but then again . . . I do adore a little French Country as well!
One of my favourite things . . .


I love, Love, LOVE the style of the 1950's . . . June Cleaver and all that.
If I was thinner . . . I would dress like that quite happily . . . no matter how crazy the neighbors thought I was! Seriously! And . . . I'd wear an apron all day long, and have my hair done 50's style too. I know . . . I'm a bit loopy!!
Something new about me ...


I never read one book at a time. I am usually reading at least two or three. I get bored very easily and so this helps to keep me interested! Todd doesn't understand how I can do that without getting the plots mixed up. I guess it is just further proof that women are naturally smarter than men! haha
One of my guilty pleasures ...
Did you know that you can get it in HUGE jars??? You can and they are enormous!!! I have one in the cupboard right now . . . I haven't opened it yet though . . . for fear of this . . .
I don't think I'd be able to stop myself. But that's not the worst of it . . . did you know it tastes even better spread onto plain biscuits (cookies) like malted milks . . . or tea biscuits . . . coffee breaks . . . oh lordy lordy . . . I am such a bad girl! (Now you know why that jar is still not opened!)
Pet Peeves...


Smokers. I know! I used to be one myself. Every day though . . . I have to clean up their butts from the front of our house at the edge of the drive . . . you wouldn't believe how much there are. It's amazing . . . AND . . . I have even found some by my front door???? How on earth do they get there, I'd like to know! (hmmm . . . or maybe I wouldn't!) Now that people can't smoke in restaurants and pubs . . . the smokers gather around the outside entrances . . . and you always end up having to walk through a cloud of smoke on your way in. That shouldn't be allowed. There should be dedicated spots for them . . . away from the entrances. I know they have rights too . . . and I can sympathise with them . . . but at the same time, I don't want to be breathing any of that in myself. I worked really hard to quit. It's been 23 1/2 years now . . . yay me!

Here is picture thought I am sharing...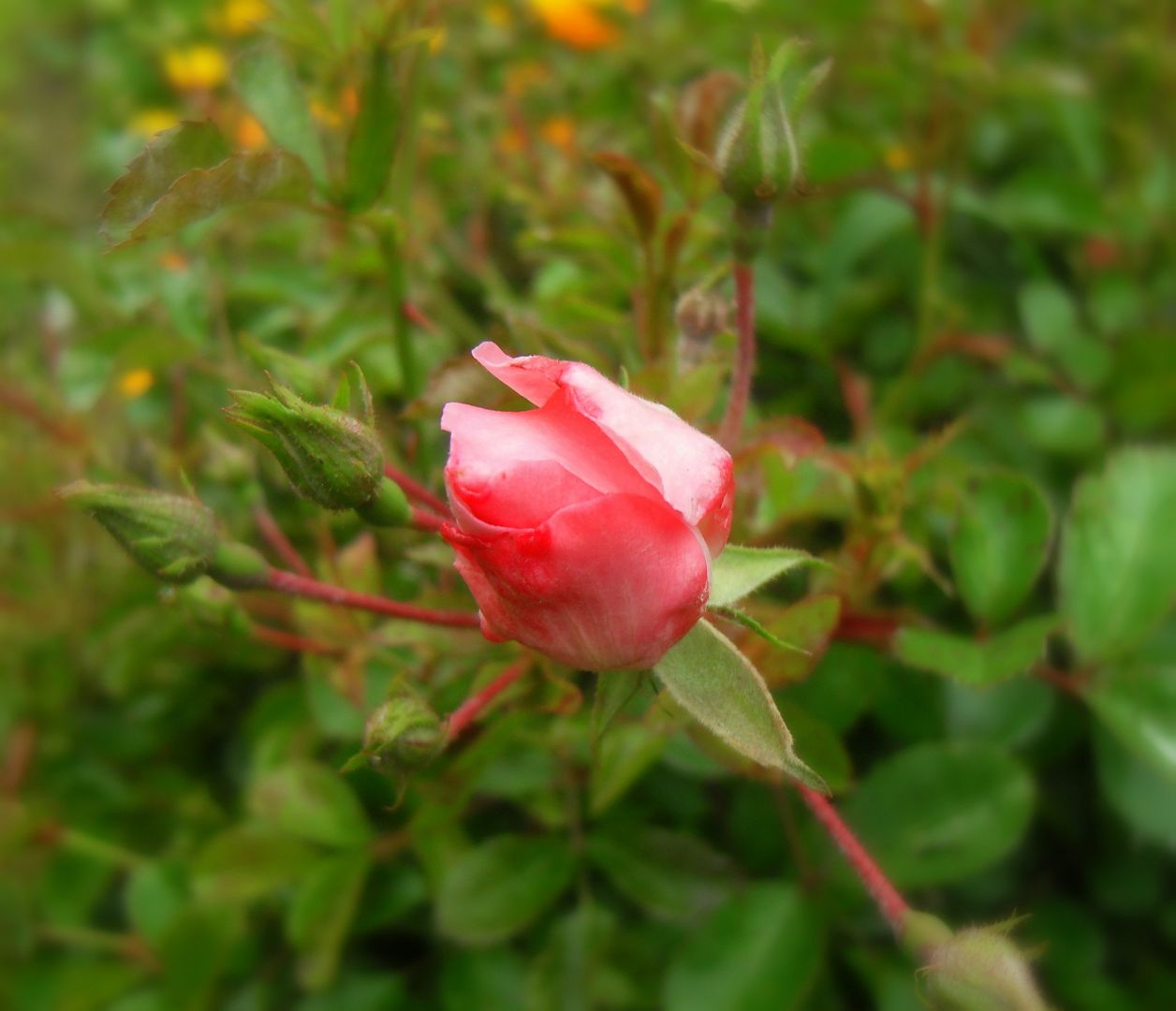 "Being humble means recognizing that we are not on earth to see how important we can become, but to see how much difference we can make in the lives of others" ~Gordon B Hinckley
Is there anything more beautiful on earth than a rose bud . . . getting ready to unfurl? I took this photograph in my garden yesterday. The rose is such a beautiful flower . . . right from the time of it's bud . . . to the glory of it's bloom . . . and right on down to it's fruit after the bloom has spent itself . . . it cares not about it's own import . . . it exists only to make our world a better place . . . a prettier place . . . to bring joy to the eye and the heart. It makes a difference simply by being here. It doesn 't need to announce itself. It just . . . "is." We should be the same.

As a closing thought I would like to leave you with this:
"God is our encouragementIn trouble and in trials,And in suffering and in sorrowHe will turn our tears to smiles."~Helen Steiner Rice
Imagine yourself in God's arms today . . . how is He holding you?
And there you have it . . . my day book for this week. Don't forget to hop on over to the Simple Woman

to check out the other day book entries! (Or better yet, do a simple day book entry yourself! It's not that hard and I am betting you would enjoy it!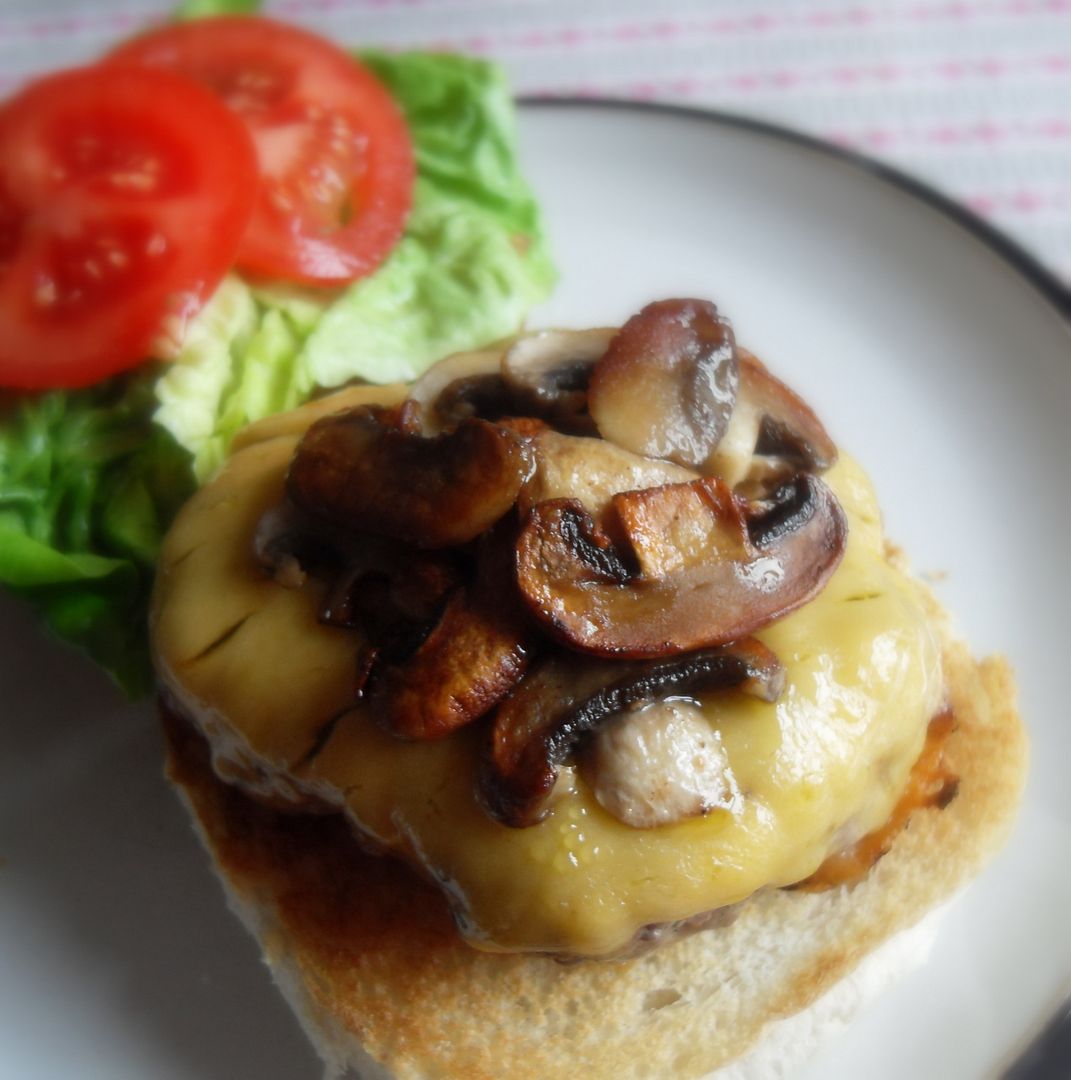 Cooking in The English Kitchen today . . .
The Perfect Burger.