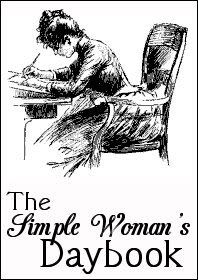 FOR TODAY, December 13th, 2011...

Outside My Window...
It is cold, dark and damp. I can hear the wind blowing. I think we are in for some pretty nasty weather today. No snow as of yet though, although I do believe that they have had some in Scotland.
I am thinking...
We went into town yesterday as I had a bill to pay. I generally speaking try to avoid the crowds at Christmas time. The City Centre has some lovely displays set up, just like an old fashioned Christmas village, with a Santa's Grotto and everything . . . and of course the Chester Wheel is up again for the second year in a row. (I don't think the London Eye is in any danger.) I shall have to take some photos for you. I guess that means I will have to in at least once more before Christmas huh?

I am thankful for...
The knowledge of the true meaning of Christmas. It helps to keep my expectations and desires in check. I don't feel tempted to go overboard on anything because I know that's not what it's all about and if anything . . . overspending and giving into the commercial stress shoved down our throats by a greedy media and financial sector only detracts from the beauty and joy that Christmas is all about!

From the kitchen...
Zip, nada, zilch, nothing . . . I think I need to change that, today!

I am wearing...
Pink nightie (M&S), Pink jim jam bottoms, pink slippers, aqua robe. Layering for warmth and comfort . . . again!

I am creating...
I am working on a commission project at the moment which I can't show anyone as I don't want to spoil any surprises.

I am going...
I have an appointment to have my hair cut today, the daily reading lessons every morning, a fasting blood test tomorrow morning, (early, thank goodness!), Presidency Meeting tomorrow night for my church calling, Dog Groomer on Friday (to get Mitzie all spruced up for the holidays), and a wedding on Saturday morning, plus a Baptism on Saturday night! Whew!! A busy week indeed!!

I am reading...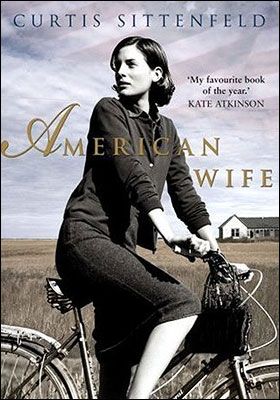 The American Wife, by Curtis Sittenfeld


On what might become one of the most significant days in her husband's presidency, Alice Blackwell considers the strange and unlikely path that has led her to the White House . . . and the repercussions of a life lived, as she puts it, "almost in opposition to itself."

A kind, bookish only child born in the 1940s, Alice learned the virtues of politeness early on from her stolid parents and small Wisconsin hometown. But a tragic accident when she was seventeen shattered her identity and made her understand the fragility of life and the tenuousness of luck. So more than a decade later, when she met boisterous, charismatic Charlie Blackwell, she hardly gave him a second look: She was serious and thoughtful, and he would rather crack a joke than offer a real insight; he was the wealthy son of a bastion family of the Republican party, and she was a school librarian and registered Democrat. Comfortable in her quiet and unassuming life, she felt inured to his charms. And then, much to her surprise, Alice fell for Charlie.

As Alice learns to make her way amid the clannish energy and smug confidence of the Blackwell family, navigating the strange rituals of their country club and summer estate, she remains uneasy with her newfound good fortune. And when Charlie eventually becomes President, Alice is thrust into a position she did not seek–one of power and influence, privilege and responsibility. As Charlie's tumultuous and controversial second term in the White House wears on, Alice must face contradictions years in the making: How can she both love and fundamentally disagree with her husband? How complicit has she been in the trajectory of her own life? What should she do when her private beliefs run against her public persona?

In Alice Blackwell, New York Times bestselling author Curtis Sittenfeld has created her most dynamic and complex heroine yet. American Wife is a gorgeously written novel that weaves class, wealth, race, and the exigencies of fate into a brilliant tapestry–a novel in which the unexpected becomes inevitable, and the pleasures and pain of intimacy and love are laid bare.

I'm almost all the way through this book now, and I am going to be sorry when I am done. That's the sign of a good book, I think!! Less than a chapter to go!


I am hoping...
That all my packages and cards get to where they need to be on time. I think most of the packages have been delivered already, but I am very late getting my cards out this year!

I am hearing...
Early morning sounds as the world
wakes up around me. Every day sounds. Peaceable and comforting.
The odd
sound of a car as it passes . . . the clock ticking . . . Mitzie snozzling . . . the keys tap-tapping. Home

Sweet Home.
Around the house...




I just love the layered colours of this . . . the ecru's, the white's . . . That bedcover is just gorgeous. It just proves that you don't need a lot of colour to bring beauty into a room, just a lot of subtle changes in one colour can be very effective and beautiful. That looks like a bed I would have a very difficult time getting out of in the morning!


I am looking forward to...


I am really looking forward to our Sacrament Meeting this week. It is the children's Nativity play. I love the Nativity play. It is always so sweet and tender. It brings such a joyful feeling into my heart to see the children act out the Christmas story and to sing those old familiar and sacred songs about the birth of our Saviour . . .



If I could change one thing it would be ...


That no child in this world ever go to bed hungry, or cold, or feeling unloved or afraid.


One of my favourite things...
Is playing on Pinterest. I could happily lose myself on there for several hours without any problem at all.



A few plans for the rest of the week...


J-A-M-P-A-C-K-E-D!!

Here is picture thought I am sharing...
Would it not be lovely, at this very special time of year, to be a child again just for a moment . . . to feel so innocent and hopeful . . . to be able to forget the daily cares and woes of life . . . to see the magic in a decorated and brightly lit tree . . . to believe that it was totally possible for a fat man with a white beard in a red suit to squeeze his way down a chimney or through a key hole . . . to believe in magic sacks which hold endless amounts of toys and treasures . . . to look at the Christmas story with all the faith and innocence of a child, without question and in wonder . . . and yet . . . it is a commandment.


"Verily I say unto you, Except ye be converted, and become as little children, ye shall not enter into the kingdom of heaven."
~Matt. 18:3


As a closing thought I would like to leave you with this:
Great is the power of might and mind,
But only love can make us kind,
And all we are, or hope to be
Is empty pride and vanity,
If love is not a part of all,
The greatest man is very small.
~Helen Steiner Rice

I think if all people in this world were to garner their every action with love . . . it would be a very beautiful and very different world in deed . . .

And there you have it . . . my day book for this week. Don't forget to hop on over to the Simple Woman

to check out the other day book entries! (Or better yet, do a simple day book entry yourself! It's not that hard and I am betting you would enjoy it!
This is one of our favourite soups during the cooler winter months. It's delicious and uses things I have around most of the time. Well, except for the Jerusalem Artichokes . . . those are really only available at this time of year. You could substitute tinned artichoke hearts for them if you wanted to, or potatoes, or even parsnips.
*Turnip and Jerusalem Artichoke Soup*

Serves 4
Printable Recipe
A delicious heart warming soup. Perfect for rainy days. The flavours go so well together. You can keep it vegetarian or dress it up by adding bacon, croutons, cream or all three! Really though, it's delicious all on it's own. Rainy day comfort in a bowl . . .
2 medium onions, chopped
1 TBS olive oil
1 small swede, peeled and chopped
1 pound Jerusalem artichokes, peeled and chopped (drop into acidulated water as you feel them to keep them from turning colour)
4 ounces split red lentils (1/4 pound)
2 pints vegetable stock (I use marigold) (4 cups)
1 bay leaf
Sea salt and freshly ground black pepper to taste
Heat the olive oil in a medium sized pot over medium high heat. Add the onions and cook for several minutes, stirring. Add the chopped swede and artichokes, stirring to coat them in the oil, and cook for about 3 to 4 minutes, then pop the lid on, reduce the heat to low and let them sweat for about 5 minutes, stirring several times to keep them from sticking. (you may have to add a bit of stock)
Rinse the lentils and add them to the vegetables along with the stock and the bay leaf. Bring to a boil and let boil for about 10 minutes, then reduce the heat and simmer, covered for about 25 minutes longer or until the lentils and vegetables are tender.
Remove the bay leaf and puree with a stick blender or in your food processor or liquidizer. (always be very careful doing this) You can either make it really smooth, or leave it a bit chunky, it's up to you. I, myself, like it smooth and velvety.
Season to taste and serve with crusty bread. This is when you'd add the croutons, bacon crumbles or a dollop of cream if you wished.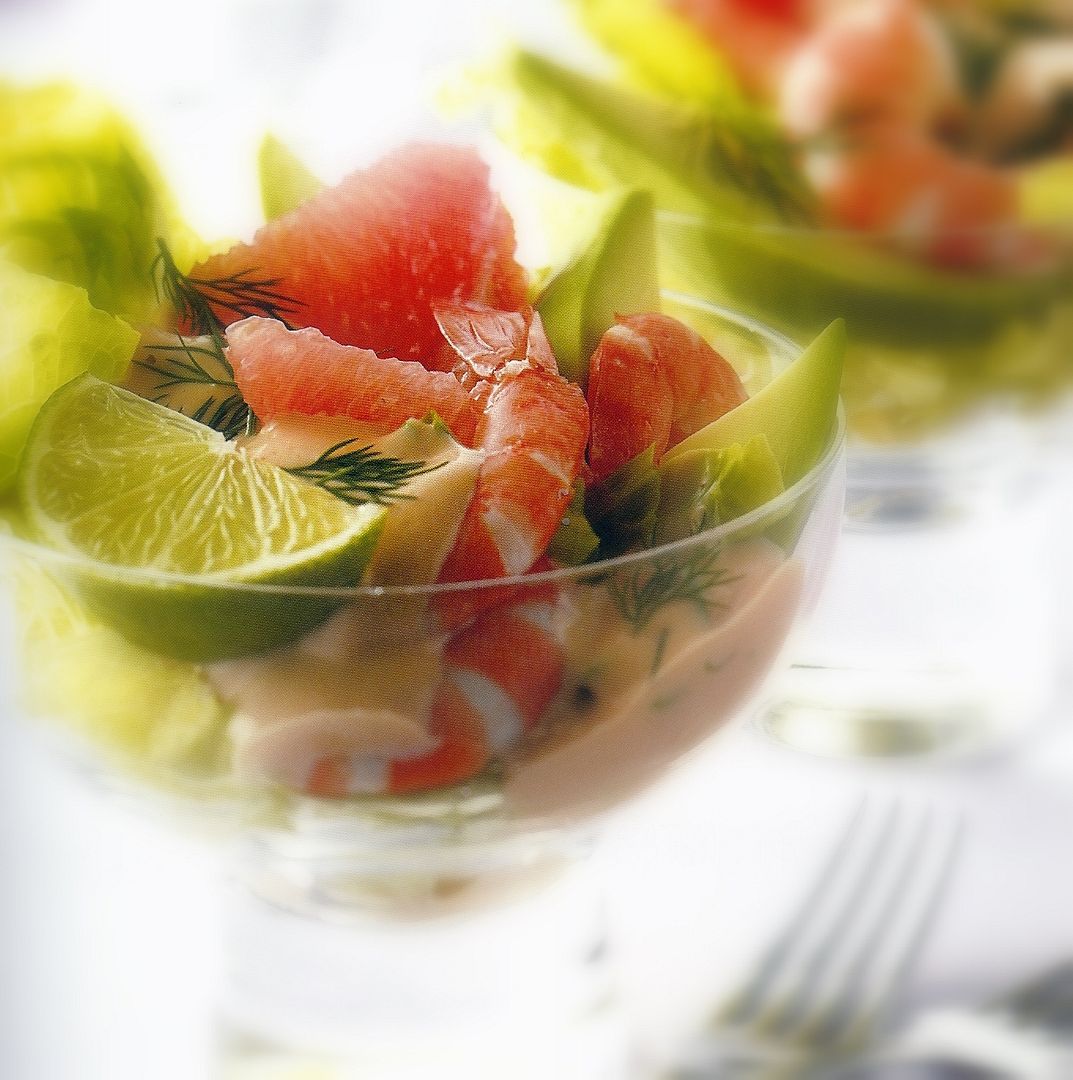 Over in
The English Kitchen
today I am presenting a lovely assortment of delicious Starters for your Christmas Lunch. Shown here is a Festive Prawn Cocktail. There are 7 recipes to choose from, all delicious, all simple and all quick and easy.