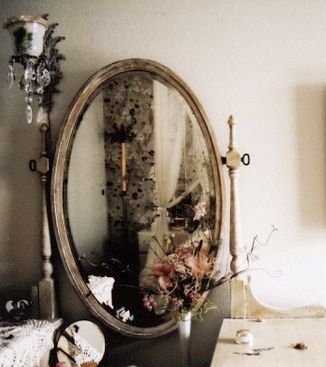 If we knew . . . just how much time was left for us . . . how many years or months . . . or weeks . . . we'd cease to fret and fuss about the unimportant things that fill our lives today, making every hour we spend precious before they slipped away forever.
If we knew . . . exactly what the span would be . . . how much more would we value our time and how much more would we live each minute gratefully . . . wasting none of it's treasure and sifting the false from the truth . . . making up for all the time we squandered.
Truth is, we all know our time here in this plane of existance is numbered . . .
and that the end will come for some of us sooner than later . . . but somehow I feel that whenever it comes, it will be too soon . . . unless I make each day count that much more.
Remind me how brief my time on earth will be.
Remind me that my days are numbered . . .
how fleeting my life is.
You have made my life no longer than the width of my hand.
My entire lifetime is just a moment to you;
at best, each of us is but a breath."
~Psalm 39:4
Knowing exactly when our end will be shouldn't make each day more precious. We should learn to value and appreciate each day for what it is anyways . . . a gift from above . . . learn to savour each and every moment, living each day as if it were our last. Finding joy in every moment of the now and not worrying about a past which has already gone and cannot be changed . . . or a future which may never be.
Savour the now . . . to draw ever closer to the Saviour. Live for each moment, and make every day count as if it were my last, get healthier. Those are my goals for 2011. What are yours?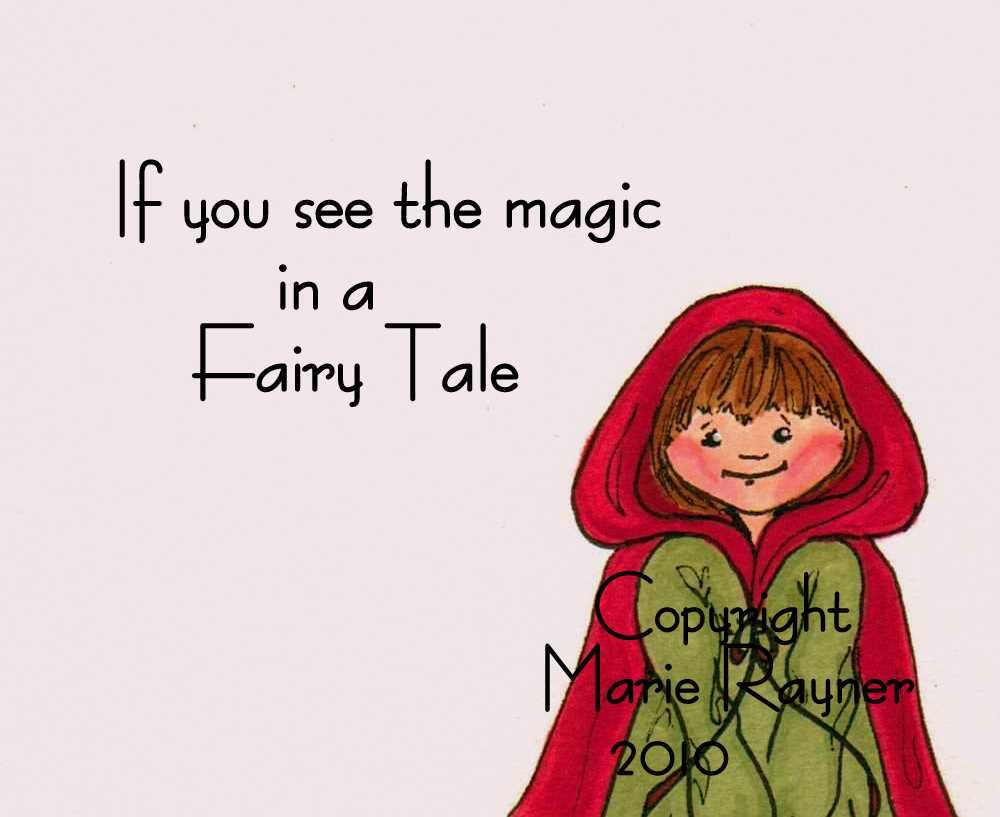 I put my brushes to paper again yesterday and did a Little Red Riding Hood. You can see her in full
here
at The Artful Heart. I rather like how she turned out actually!
My throat is sore this morning. I hope that I am not getting another cold . . . but it will be what it will be. We went in to town yesterday morning and I hobbled around picking up a few things for the new baby that is coming in the new year. Last night I dreamt it was going to be a girl. I've had that feeling all along, but again . . . it will be what it will be! Just so long as it's healthy. That's what counts. I am going to wrap them up and pop then into the post soon, along with the Peter Rabbit Jack in the Box that I bought several months ago. I hope that the expectant mother and father like what I am sending. I thought he was rather cute and quite different.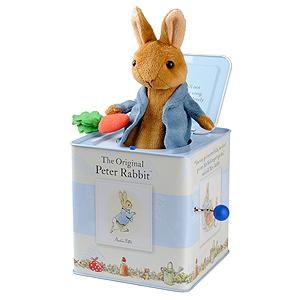 I must be off now to begin my day but I'd like to leave you with a happy thought . . .
May each little moment of each happy hour,
Add colour to brighten your day,
like the fragrance surrounding each
favourite flower,
That's frequently drifting your way;
May each little kindness, from those who are caring,
Be with you wherever you go,
While the joys of new friendships, and
happiness sharing
Help true understanding to grow.
~Elizabeth Gozney
And something else to make you smile . . . they sure made Todd smile at any rate!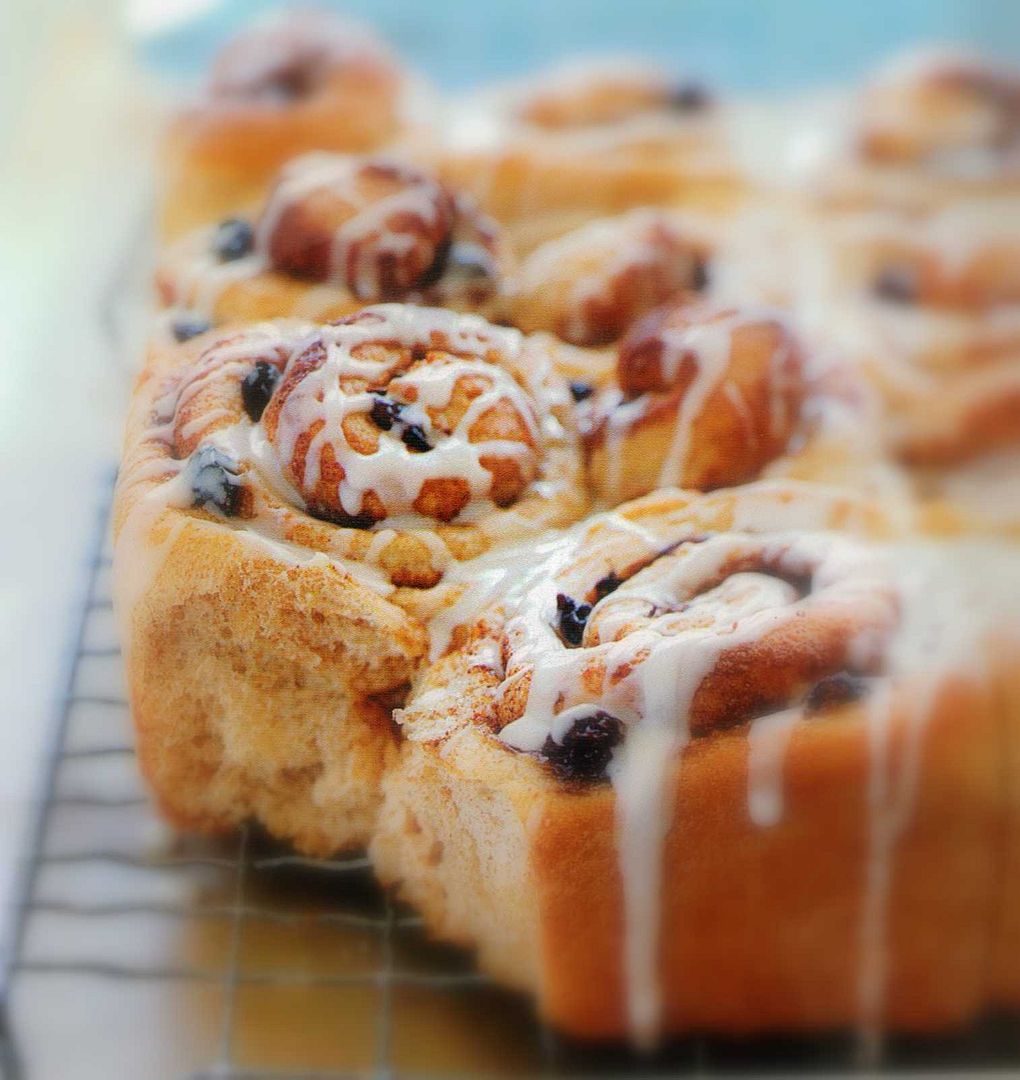 *Whole Wheat Cinnamon Rolls*
Makes 16 servings
Printable Recipe
Our favourite cinnamon rolls, made a bit healthier with the addition of whole wheat flour! Delicious!
Dough:
3 1/4 tsp dry yeast
3/4 cup warm skim milk
1/4 cup warm water
1/4 cup of butter, softened
1/4 cup honey
1/2 tsp salt
1 1/2 tsp fresh lemon juice
2 medium eggs, beaten
2 1/2 cups white bread flour
1 1/2 cups whole wheat bread flour
butter
Filling:
1/4 cup packed soft light brown sugar
1 1/2 TBS ground cinnamon
1/8 tsp ground nutmeg
1/3 cup raisins
To Glaze:
3/4 cup icing sugar, sifted
1/2 tsp vanilla extract
5 tsp milk
Dissolve the yeast in the warm milk and water, in a large bowl. Let stand 5 minutes to prove. Add the butter, honey, salt, lemon juice and eggs, stirring in well. Stir in 2 cups of the white bread flour and all of the whole wheat flour. Turn dough out onto a floured surface and knead in enough of the remaining flour to help prevent the dough from sticking to the hands. Place into a large lightly greased bowl, turning to grease the top. Cover and let rise in a warm place for about 1 hour, or until doubled in size. PUnch dough down and roll out into a 16 by 12 inch rectangle on a lightly floured surface.
Combine the brown sugar, cinnamon and nutmeg for the filling. Spread over the dough, leaving a 1/2 inch border. Sprinkle with the raisins. Roll up tightly, starting with the long edge and pressing firmly to press out any air pockets. PInch seam to seal. Cut into 16 rolls with a sharp knife. Place, cut side down into a lightly buttered 9 by 13 inch baking pan. Cover and let rise for about 45 minutes, until doubled in size.
Preheat the oven to 190*C/375*F/ gas mark 5. Bake the rolls for 20 to 25 minutes, until lightly browned. Remove from the oven and allow to cool in the pan on a wire rack.
Whisk together the glaze ingredients, adding the milk a tsp at a time, to form a thick glaze. Drizzle evenly over top of the rolls. Serve and enjoy!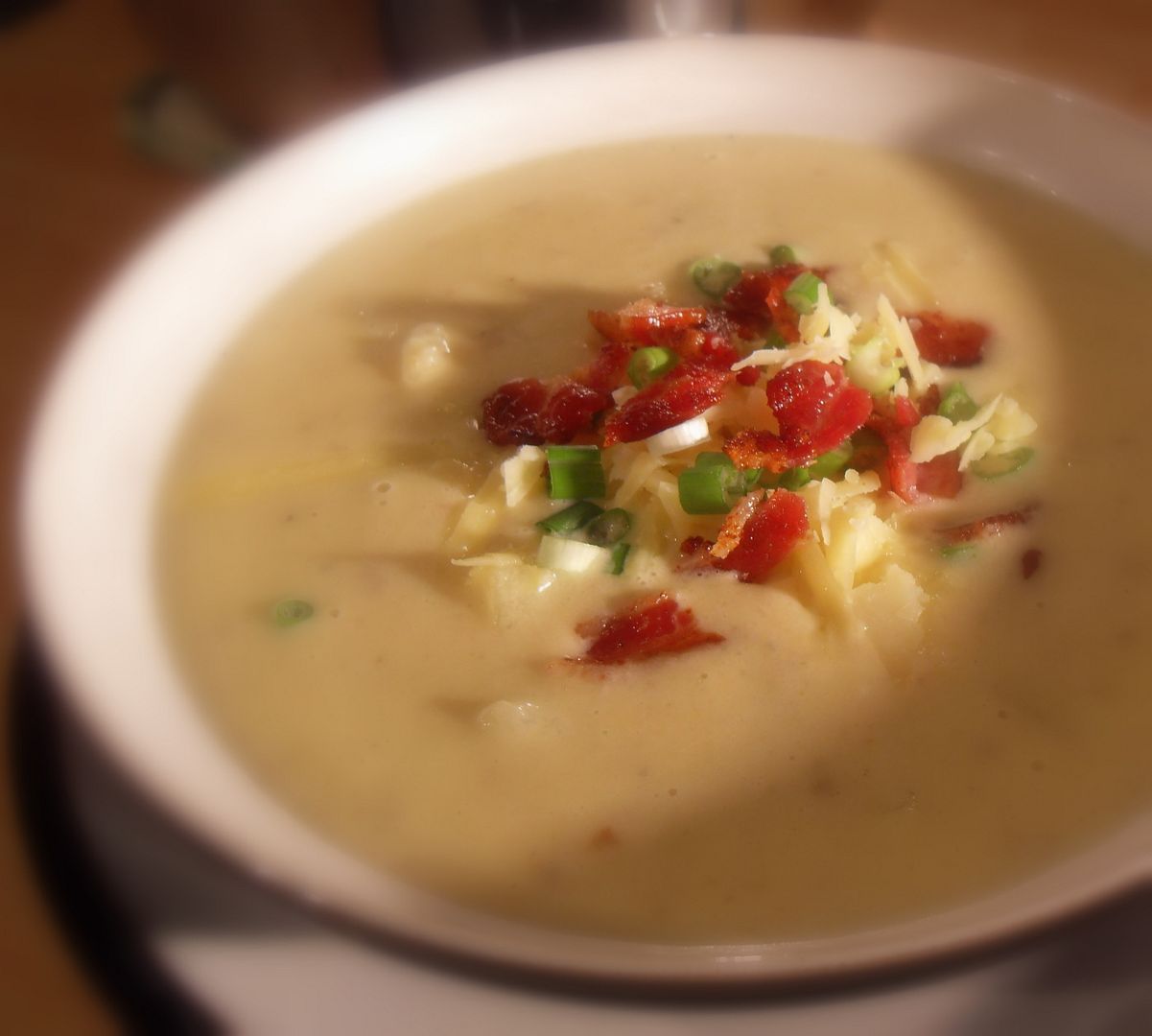 Something to warm you up today in
The English Kitchen
, Baked Potato and Leek Soup. Delicious!