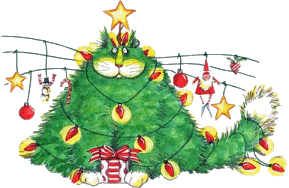 "It's a valuable exercise to close your eyes every once in a while and think, "What is the most wonderful moment I have lived through during the past year? It might be part of a grand event or a very simple moment, perhaps a brief interaction with another person. The grand or the simple, it doesn't matter. Just remembering will lift your spirits, and warm feelings will fill your soul."
~Marjorie Pay Hinckley
It is a simple thing to do, and there is no more fitting time to do it, than at the end of a year, with the promise of the new year to come sitting before us . . . . full of wonderful new experiences just waiting to be held.
I've had a lot of changes come my way over this past year. At this time in 2009, I was sitting in our little cottage down in Kent, never thinking for a moment that everything would change drastically in just a few short months. I had my job, which we thought was secure . . . a lovely home to live in . . . our sweet Jess to cuddle.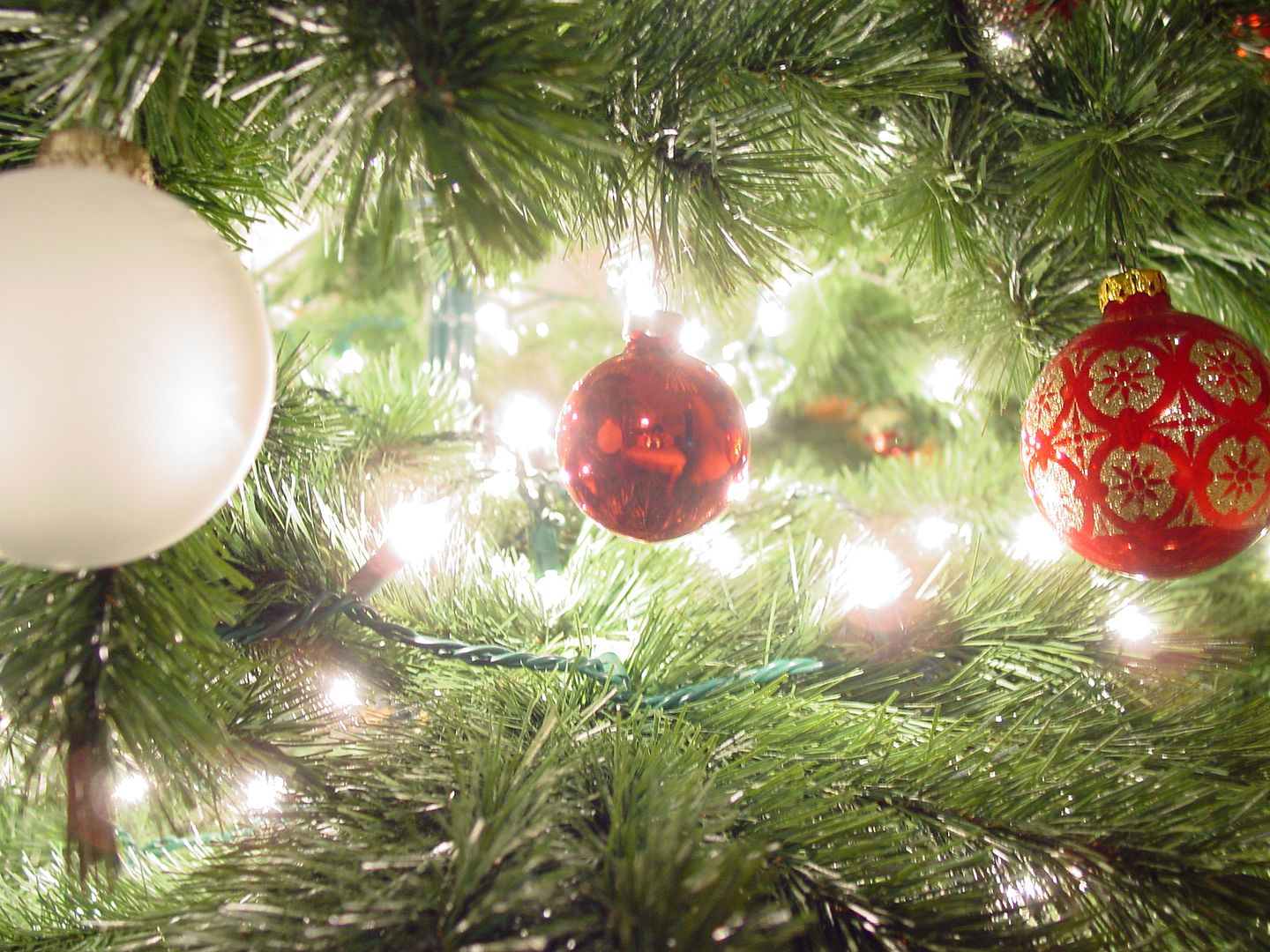 This year life taught me that nothing is forever, and that everything in your life can change in an instant. With one fell swoop, and through no fault of our own . . . my job was gone, and with it our home. Then, just a few days, later we lost our Jess. Devastated doesn't even begin to describe our feelings at the time . . . I felt as if you scratched me everything would just come oozing out. The day we lost the job and our home I felt so afraid, my head was spinning . . . and then came the most wonderful moment of my year . . .
I remember I was sitting in the chair, early in the morning . . . Todd was still asleep, and I was praying . . . and it came. Peace . . . the most beautiful sense of peace that I had ever felt. Somehow I knew that it would all be ok, that this was all a part of God's plan . . . that He had a plan for
me
and all I had to do was to stay faithful, and to be true to my covenants . . . to rest in Him, and to walk with my Saviour . . . all would be ok.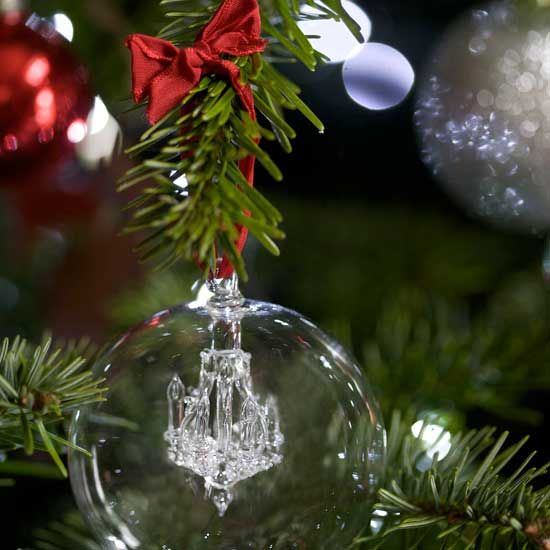 That didn't mean it wasn't still hard. That didn't mean that I sometimes didn't still feel afraid. That didn't mean that my head wasn't sometimes still spinning. But it did mean that I knew it was the right thing for us, at the right time. I knew that our decision to move back to Chester was the correct one, and that in time we would be ok, no matter how difficult things may have seemed at the time.
"But behold, I, Nephi, will show unto you that the tender mercies of the Lord are over all those whom he hath chosen, because of their faith, to make them mighty even unto the power of deliverance" (1 Ne. 1:20).
In that simple, early morning time of reflection and prayer, I had come to know the tender mercies of the Lord personally . . . with a most timely and comforting awakening in my soul . . . a message of reassurance that could have only come from above.
That, my dear sweet friends . . . was my single most wonderful moment of the year . . .
If ye love me, keep my commandments. And I will pray the Father, and he shall give you another Comforter, that he may abide with you for ever; Even the Spirit of truth; whom the world cannot receive, because it seeth him not, neither knoweth him: but ye know him; for he dwelleth with you, and shall be in you. I will not leave you comfortless: I will come to you.
~John 14:15-18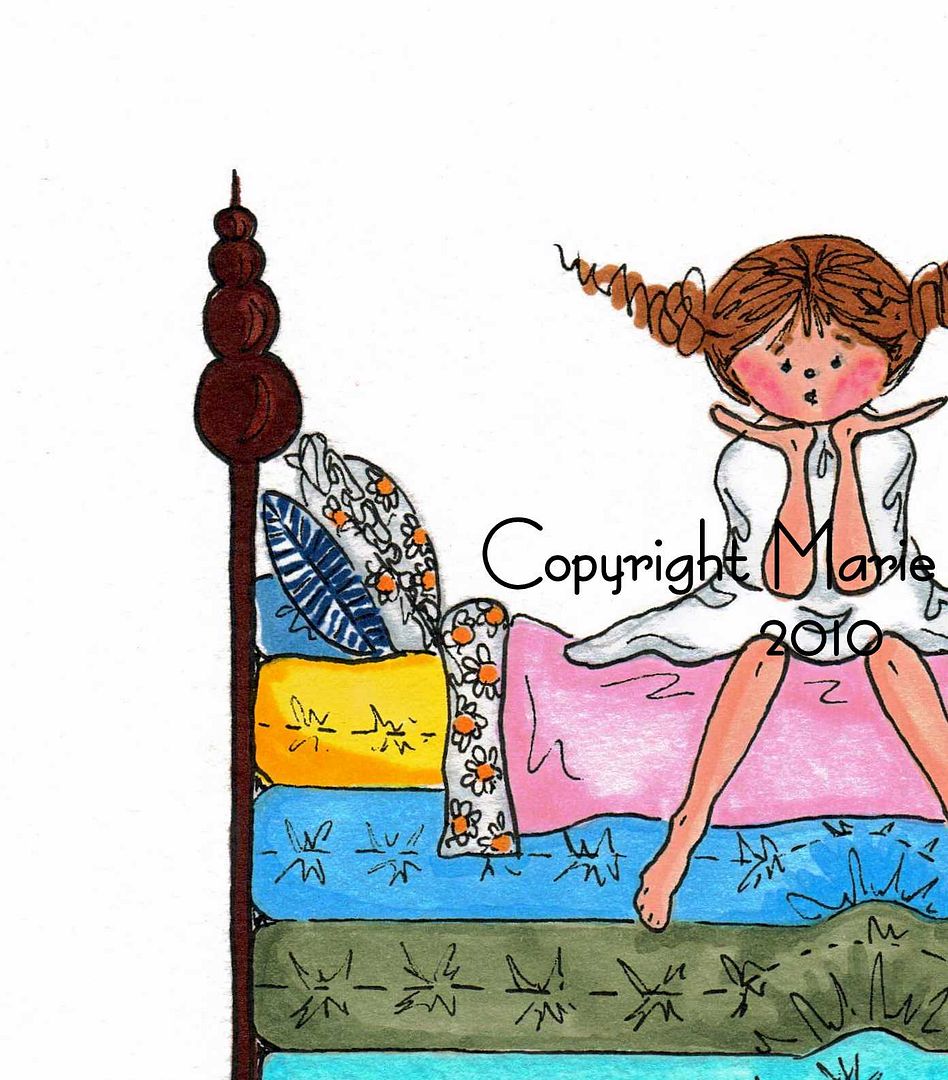 One thing this last year has afforded me, is more time to explore and hone my creative talents. Here's a glimpse of a little painting I did yesterday called "The Princess and the Pea." I had had her on the drawing board for over a year, and finally was able to bring her to life. You can catch her in all her fullness over
HERE
at the Artful Heart!
Here is proof positive that I can sometimes be a terrible wife, tee hee! Yes, I tortured Todd with pasta again. And then . . . to make matters worse . . . I baked brownies, chocolate brownies . . . I know . . . he hates them both. But then, I redeemed myself . . . and heated him up some leftover Christmas pudding. All was again right with the world.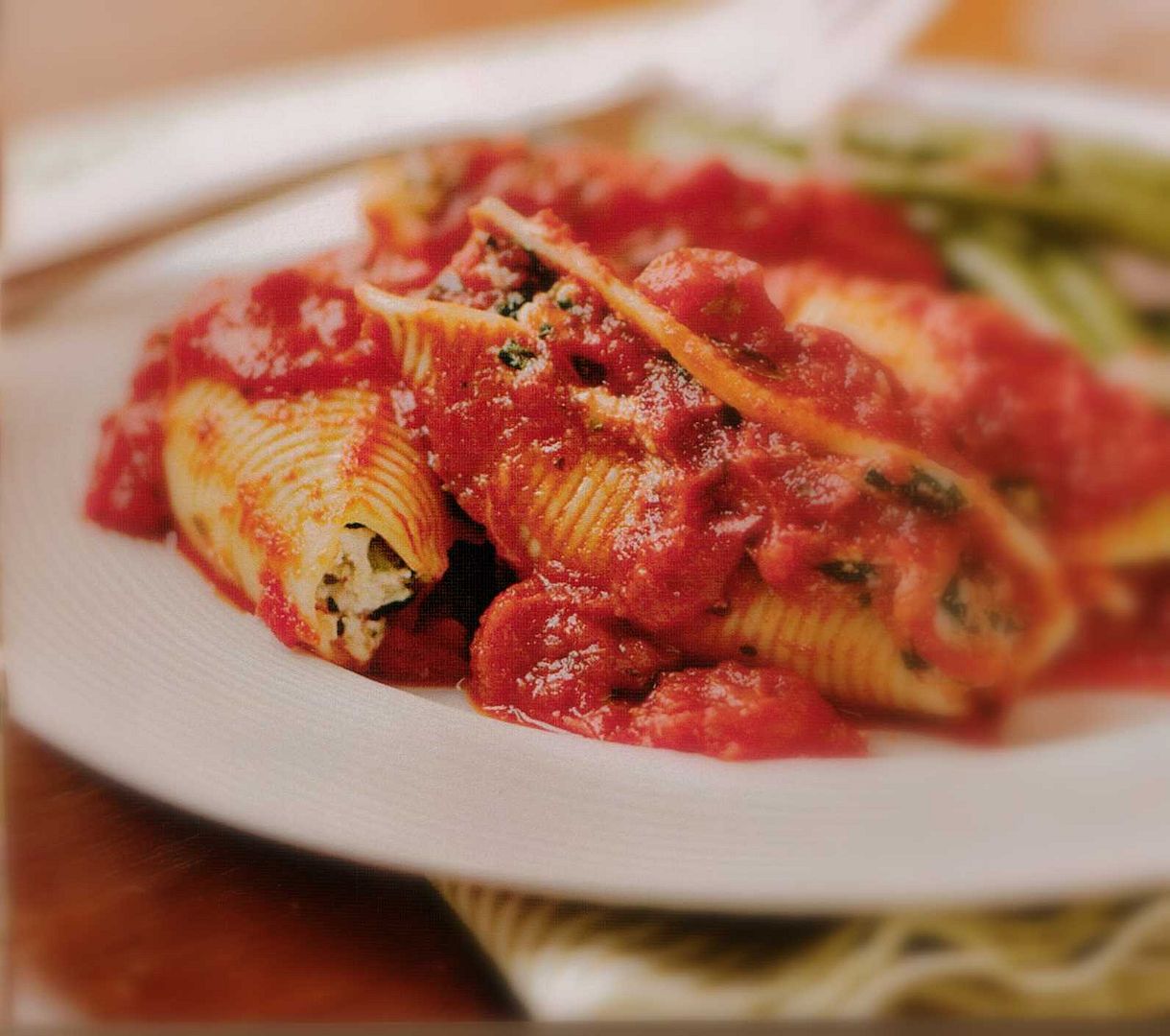 *Spinach and Ricotta Stuffed Shells*
Serves 6
Printable Recipe
Deliciously filling. This is real comfort food.
2 cups of marinara sauce, divided
butter
2 1/2 cups ricotta cheese
1/2 cup finely grated fresh Parmesan cheese
1/2 tsp onion powder
1/2 tsp dried oregano
salt and freshly ground black pepper to taste
1 (10 ounce) package of frozen spinach, thawed and squeezed dry
1 large egg yolk
1 fat clove of garlic, peeled and minced
24 cooked jumbo pasta shells
an additional 1/4 cup grated Parmesan cheese
Preheat the oven to 180*C/350*F/ gas mark 4. Butter a 13 by 9 inch baking dish. Set aside.
Combine the ricotta cheese, Parmesan, onion powder, oregano, salt, pepper, spinach, egg yolk and garlic in a bowl. Mix well together.
Spoon 1/2 cup of the Marinara sauce into the baking dish, covering the bottom. Divide the filling amongst the pasta shells, filling each. Arrange the stuffed shells in the baking dish. Drizzle the remaining marinara sauce over top and sprinkle with the additional Parmesan cheese. Cover and bake for 30 minutes. Uncover and bake for 5 minutes longer. Serve hot with some garlic bread and a tasty salad on the side!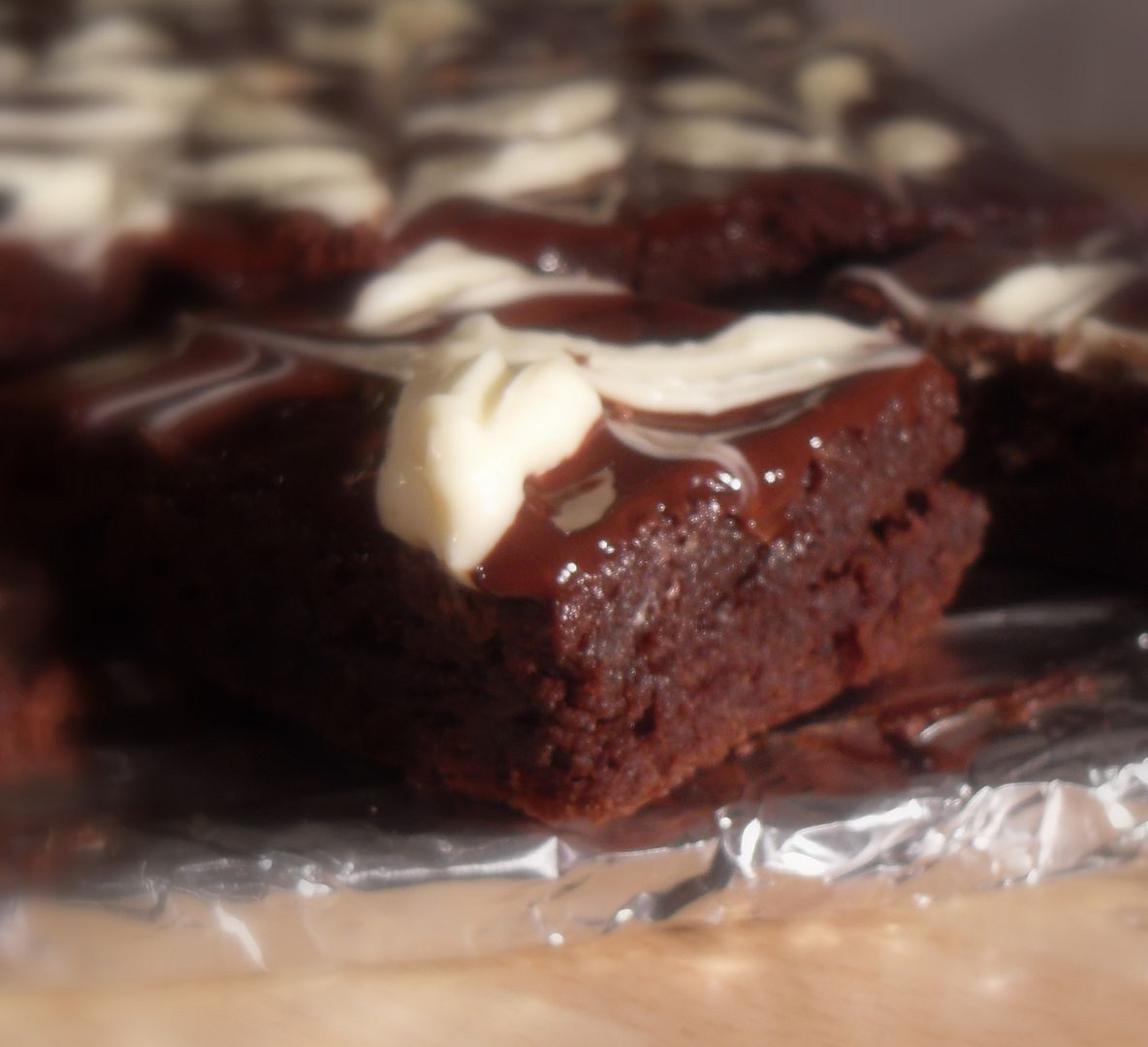 Baking over in
The English Kitchen
today, scrummily delicious Peppermint Brownies.