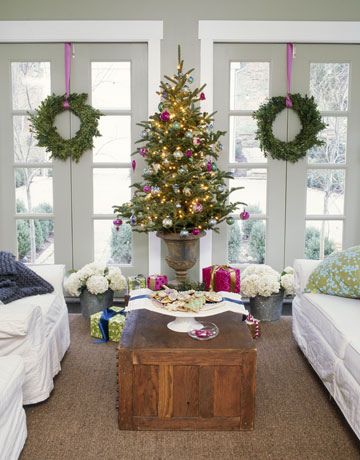 Well, it's official. The Christmas Season is upon us and my lounge now looks like a Santa's grotto at the mall. I am just waiting for the kids to start lining up. They're going to be dissappointed as he will either be very short and look suspiciously like a fat Canadian woman or really skinny and look like Todd. Normally I try to rein him in a bit, but this year I let Todd go full out and decorate the lounge to his heart's delight. All the walls are festooned with garlands now and there are a few bells hanging here and there, and I have to admit it does look very festive and pretty. I did the tree. It's not a real one of course, but there's a definite gingerbread theme going on there.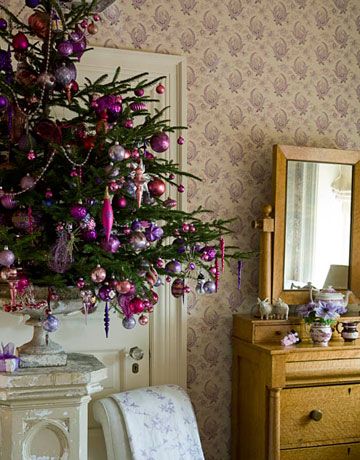 We always had a real tree when I was growing up, well at least until I was in my late teens anyways. Dad would bring it in and he always had to cut some of the trunk off so that it would fit. My mother would drag out the Christmas ornament boxes and we children would sit on the couch and watch. Dad always got the job of untangling the lights and putting them on the tree. I loved the lights . . . they were those big fat ones of long ago, not the tiny twinkly ones of today. The lights was always a very long and frustrating operation. Inevitably one or two would be burnt out and he would have to check the whole string, one light at a time, to see which one was a dud and replace it before they would all work. Once the lights were on the tree and all was in preparation, my mother would begin to decorate it. I don't actually remember helping her so we probably weren't allowed to until we were older. There were gaily coloured blown glass balls, some with pretty sparkled snowflakes painted on them. There were also blown glass birds that clipped onto the branches. My very favorite ones were these little tin ones that looked like small tin pie plates and had little red mushrooms in the middle with white polkadots on them. There were little bits of greenery on them as well. I absolutely loved those and used to run my fingers over them when my mom wasn't looking. (Sounds like I was a sneaky child doesn't it!) There were tinsel icicles and sparkly garlands and bunches of angel hair. The tree was so beautiful when it was done . . . special and magic to my child's eye.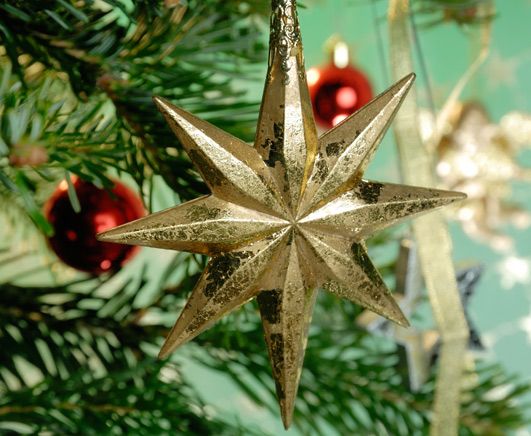 The box that the Christmas ornaments were stored in smelled all Christmasy and wonderful. There were a few things in the box that had nothing to do with Christmas, but it was the only time we got to see them, as my mother stored them in there the rest of the year. I don't suppose they were ornaments really that anyone would want setting out. There was a little cardboard box that had an old fashioned porcelain potty in it and a toilet with an actual lid and seat that went up and down. I remember there was some poem as well printed on the box having something to do with old fashioned and modern, although I can't exactly remember the words. The other thing was a little ceramic German girl that they had gotten in Germany. She was squatting down, holding up her skirts. There was a hole in her bottom and there were these little funny tinfoil looking things that if you put them in the hole and lit them . . . she would go to the toilet. Naughty I know, but it just wasn't Christmas for us kids unless my mother set the little girl on the table and lit one of them for us. We were absolutely fascinated with it! (small minds you know)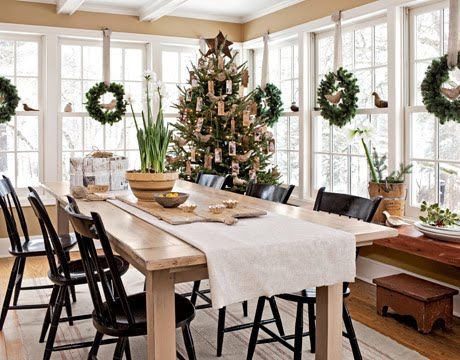 My Aunt Freda had a beautiful Christmas Tree each year. It was easily as tall as the ceiling and then again as wide. I'm not sure where Uncle Harold got it, but it was always the most beautiful tree ever. She would spend hours decorating it, sometimes days. It was covered with the most beautiful ornaments, most largely handmade and going over to see it was always one of the highlights of my Christmas's. I believe my Aunt Freda probably loved Christmas more than anyone I know. The other day I was talking to my mother on the phone and told her I couldn't find the presents I had bought for my dad for Christmas, that I had put them somewhere and couldn't remember where. She said that sounds just like your Aunt Freda, she would do that all the time . . . I especially miss her at Christmas. It is hard to believe she has been gone some 3 1/2 years now . . . She is our own special Christmas Angel now.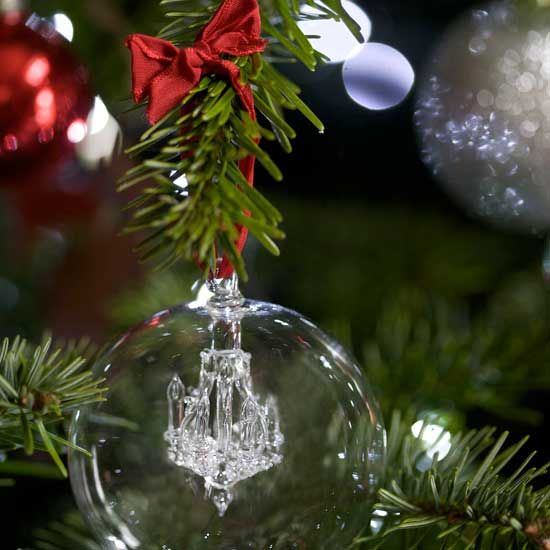 After the tree went up yesterday I spent the rest of the afternoon baking some Christmas goodies and listening to Christmas Carols on the computer. Here's another entry for your Christmas Goodie tray this year!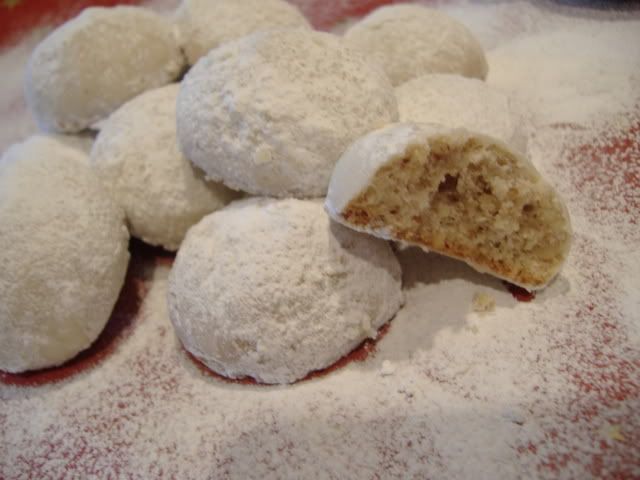 *Snow Pillows*
Makes 30
Printable Recipe
These tender little bites are also known as Mexican Wedding cookies, but I like to call them Snow Pillows . . . it just sounds more festive. In Austria they are called Kipel, and in Greece, Kourabiedes. Snow Pillows is definitely my favourite name . . . but in any language they are just plain delicious.
1 cup plain flour
1 cup pecan meal (finely ground pecans)
¼ tsp salt
½ cup butter at room temperature
2 cups icing sugar, divided
1 tsp pure vanilla extract
Pre-heat the oven to 180*C/350*F/gas mark 4. Lightly grease a baking sheet and set aside.
Stir together the pecan meal, flour and salt. Set aside.
Cream together the butter and 1/3 cup of the icing sugar until fluffy. Stir in the vanilla, then stir in the flour mixture, mixing it in well. Chill the dough for 20 minutes.
Shape pieces of the dough into 1 inch balls and place on the prepared baking sheet about 2 inches apart. Bake about 12 minutes until light brown and firm to the touch.
Have the remainder of the icing sugar waiting in a bowl and immediately upon removing the cookies from the oven drop them a few at a time gently into the icing sugar and roll them around until they are well coated. Remove with a slotted spatula to a wire rack to finish cooling. Repeat until all are well coated.
The icing sugar melts and makes a sweet coating. Once they are cool I repeat the process, which is what gives them that snowy look.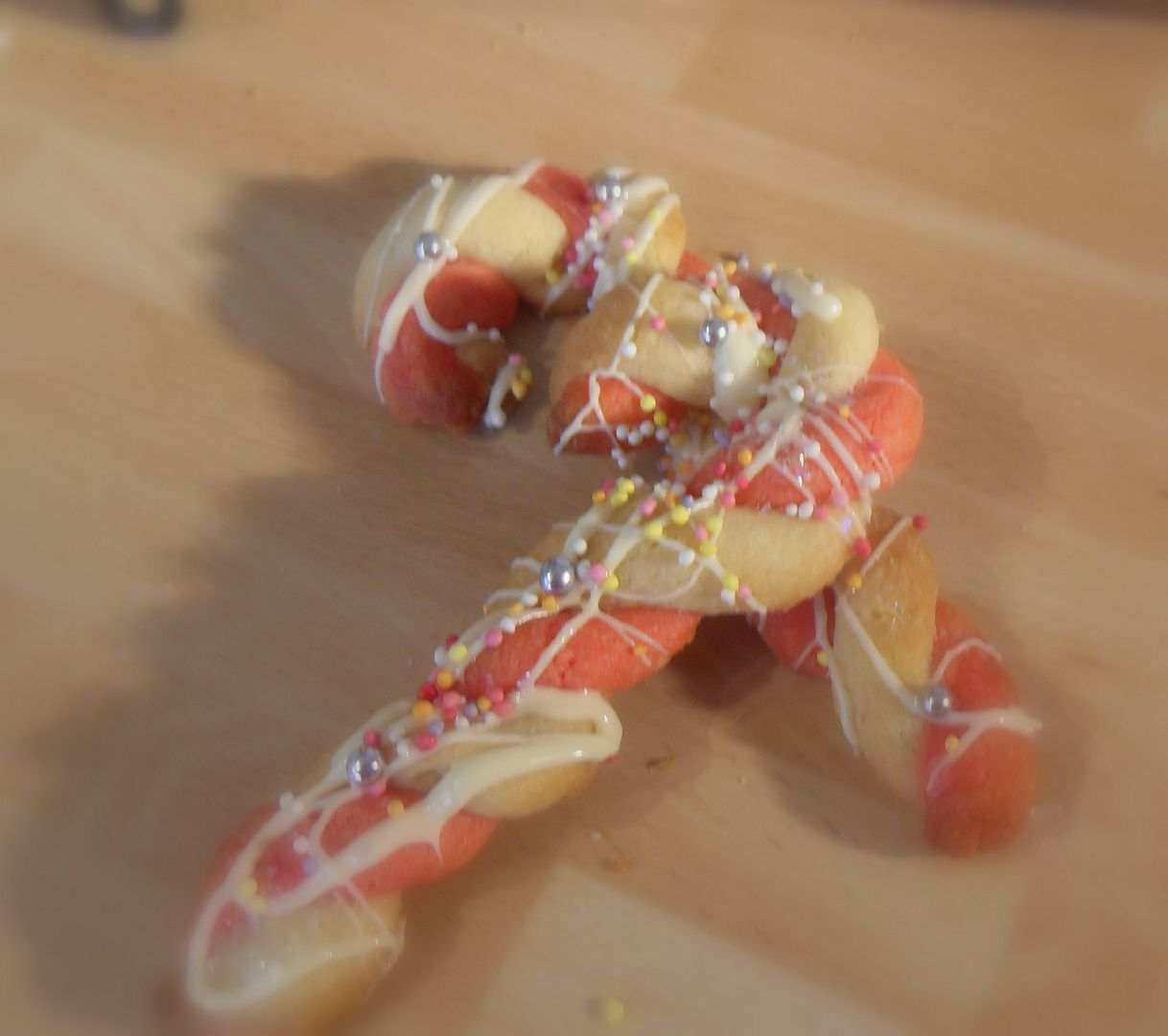 Over in
The English Kitchen
today, I'm baking Candy Cane Cookies!