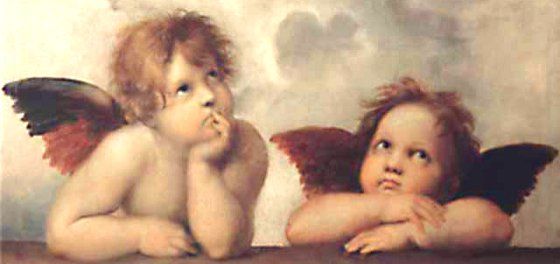 They came that night to Bethlehem,
The simple and the wise,
The shepherds and the magi saw
The glory in the skies,
And sought the holy manger bed,
That place of mystery
Where God Himself had broken in upon humanity.
The greatest men who walk the earth
Can offer us todaay,
No diviner revelation,
This, then, is The Way.
Though to knowledge high and vast
The human mind may soar,
Every man must come at last
Unto the stable door . . .
The real message of Christmas is that we don't have to worry overly much about the mysteries of life and the eminence of the cosmos.
For all thinking men . . . life forms itself into one gigantic question mark. Philosphers, scholars, theologians, believers and non-believers alike . . . all try to puzzle out the perplexity of our existance . . . why are we here . . .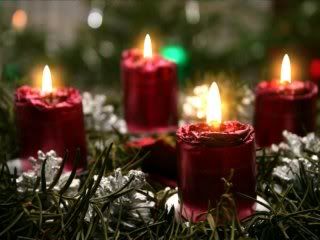 Truth is that great question has been answered for all time . . . and for all men . . . by a single event . . . a blessed event . . . in a humble stable two thousand odd years ago . . .
Here is something definite, something audible to cling to amidst the ever changing sands of contemplation and reflection . . . Here is something that is pinned down in history, something that never changes.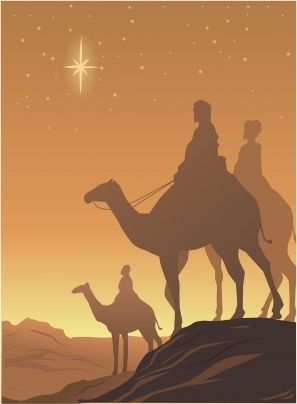 Everything else about life is charged with the significance of this one Holy happening, with the import of the incomparable fact of the birth of the Saviour . . . The whole truth about man and his relationship with God has been reduced to something simple and small enough to be put into a cattle trough.
God is. He lives. He loves us so much that He sent His only begotten son in the flesh, our Saviour . . . to dwell amongst us, to teach us, to die for us . . .
all
of this to show us the way back to our Heavenly home. Our Heavenly Father does not want to lose
any
of His children. He gathers us in as a mother hen gathers in her chicks. Won't you come to the Stable door and enter in? The Gospel is not complicated. It is not hard to understand. It is for
all
mankind. Jesus
is
the reason for the season . . .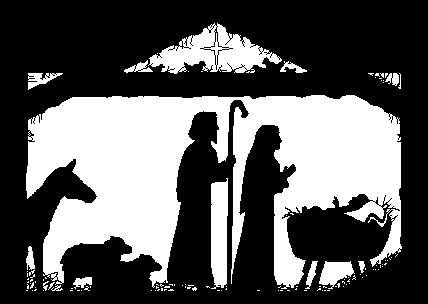 Here's a delicious dip for you to enjoy with the family on Christmas Eve when you are watching all those Christmas films together! It's also great for when you have an open house over the Holidays! Quick and easy to make and oh-so-scrummy yummy!!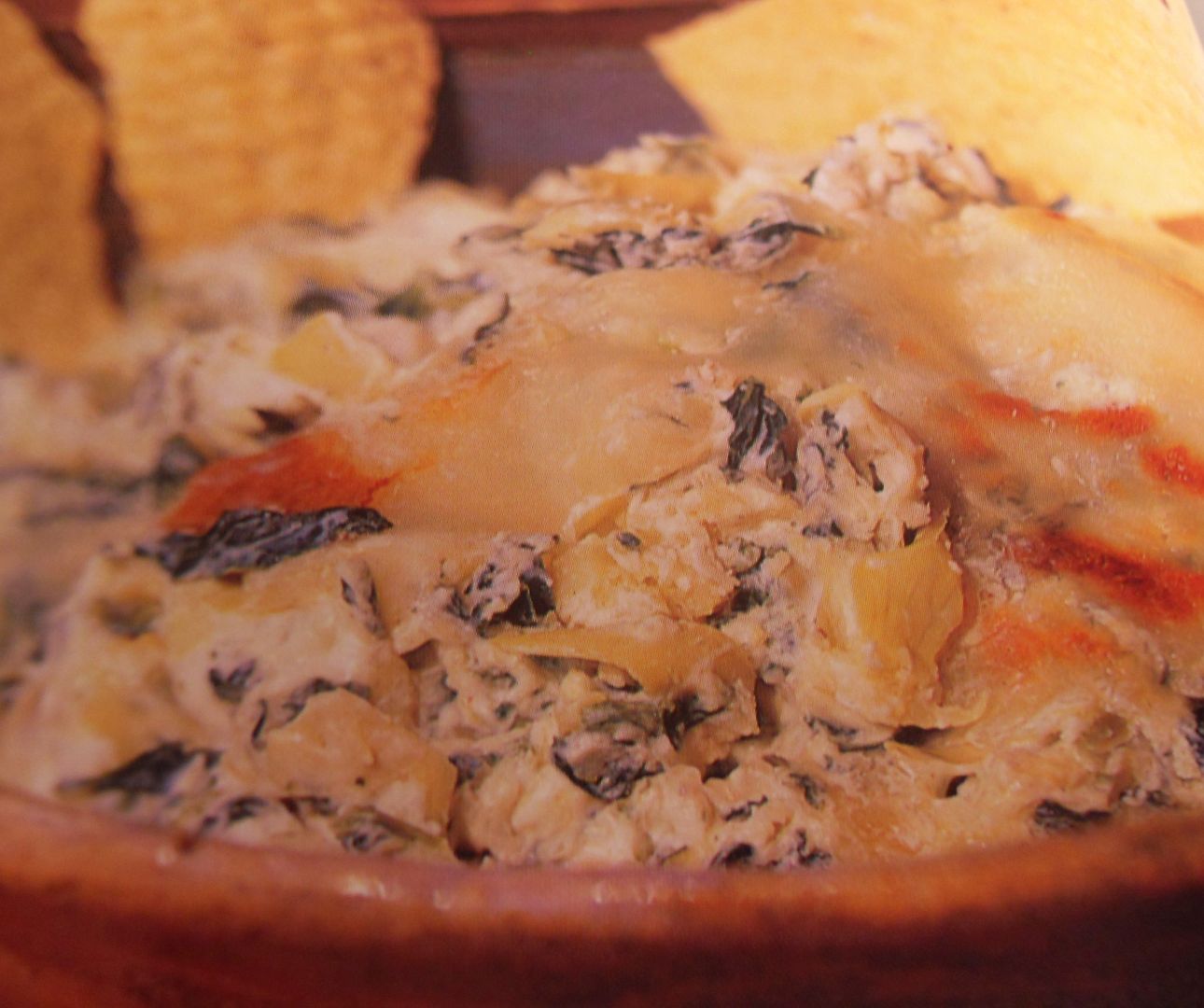 *Spinach and Artichoke Dip*
Makes 5 1/2 cups
Printable Recipe
This is the best Spinach dip ever! You can make it ultra low fat if you use all low fat ingredients
2 cups of shredded mozarella cheese
1/2 cup sour cream
1/4 cup freshly grated Parmesan cheese, divided
1/4 tsp freshly ground black pepper
3 cloves of garlic, peeled and crushed
1 (14 ounce) can of artichoke hearts, drained and chopped
1 (8 ounce) block of cream cheese, softened (half fat)
1 (8 ounce) block of no fat cream cheese, softened
1/2 (10 ounce) package of frozen spinach, thawed, drained and squeezed dry
Tortilla chips, crisps and crackers to serve
Preheat the oven to 180*C/350*F/ gas mark 5.
Combine 1 1/2 cups of the mozarella cheese, the sour cream, 2 TBS of the Parmesan cheese, the pepper, garlic, artichoke hearts, cream cheeses, and spinach in a large bowl, blending well together. Scrape into an attractive baking dish. Sprinkle with the remaining mozarella and Parmesan cheeses. Bake for 30 minutes, until bubbly and golden. Serve warm with the chips etc. for dipping.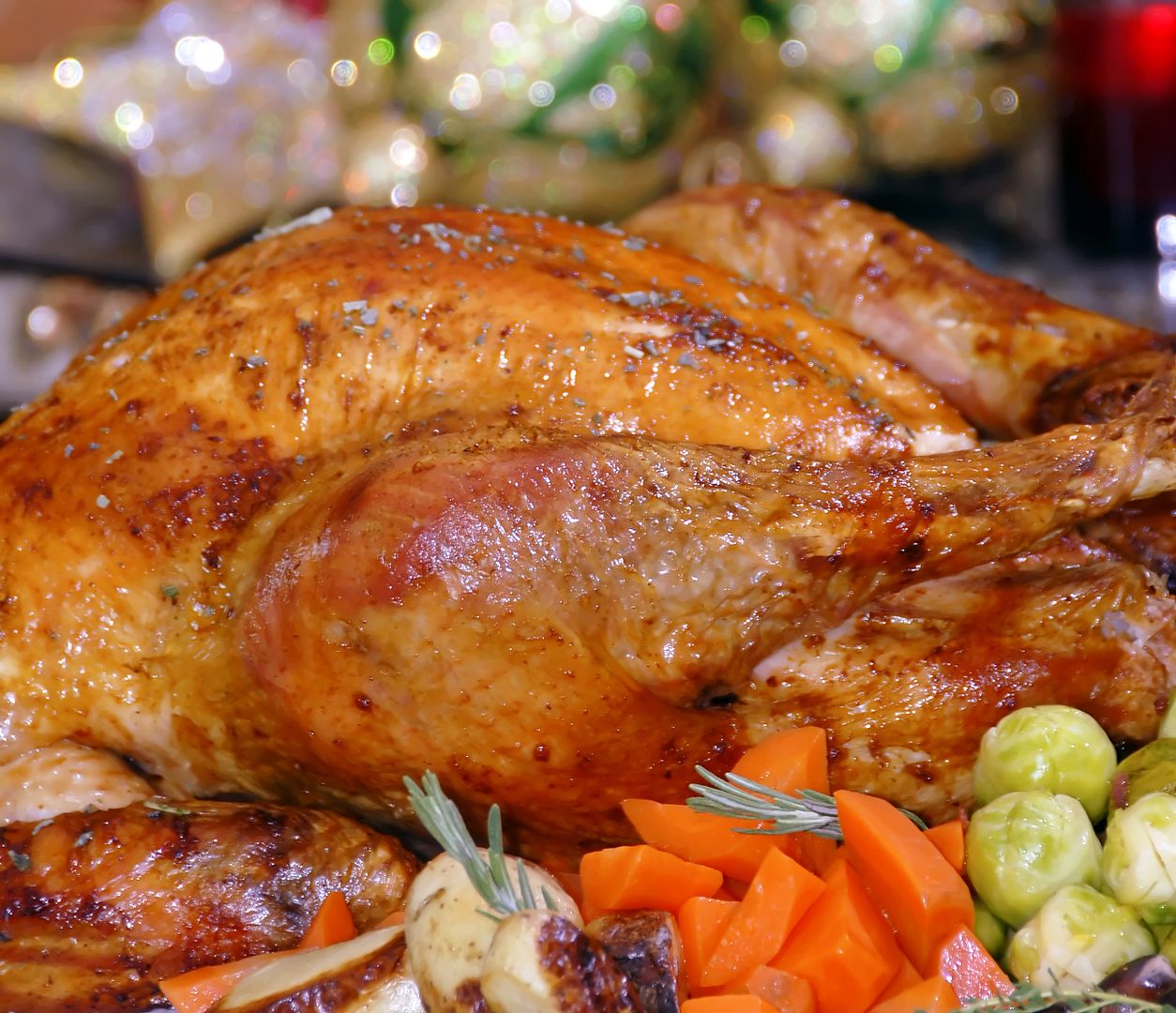 Over in
The English Kitchen
today, you'll find lots of recipes to complete your Christmas Feast!