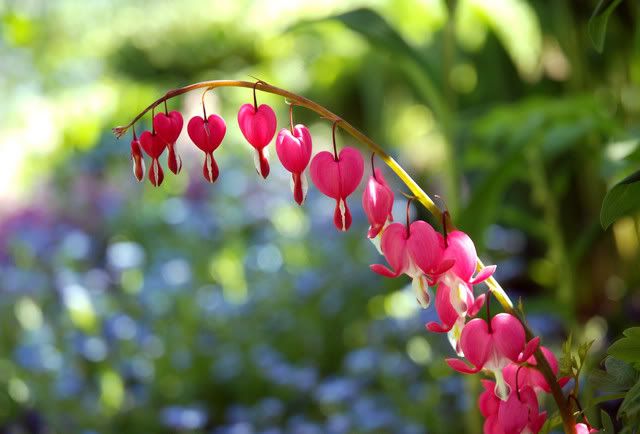 "Be meek and lowly in heart . . . cry unto God for all thy support; yea, let all thy doings be unto the Lord, and whithersoever thou goest let it be in the Lord; yea, let all thy thoughts be directed unto the Lord; yea, let the affections of thy heart be placed upon the Lord forever."
~Alma 37: 34,36
You know . . . some days are diamonds, and some days are dust. It can't be helped, for that's just life.
There are days when you just seem to roll along on the high tide of joy and happiness, and then there are days when the joyride comes to a complete halt and you just want to bang your head against a wall, or you suddenly find yourself sobbing your heart out, and asking why . . . moments when you just want to give into despair.
Those are the moments when we need our knees most of all.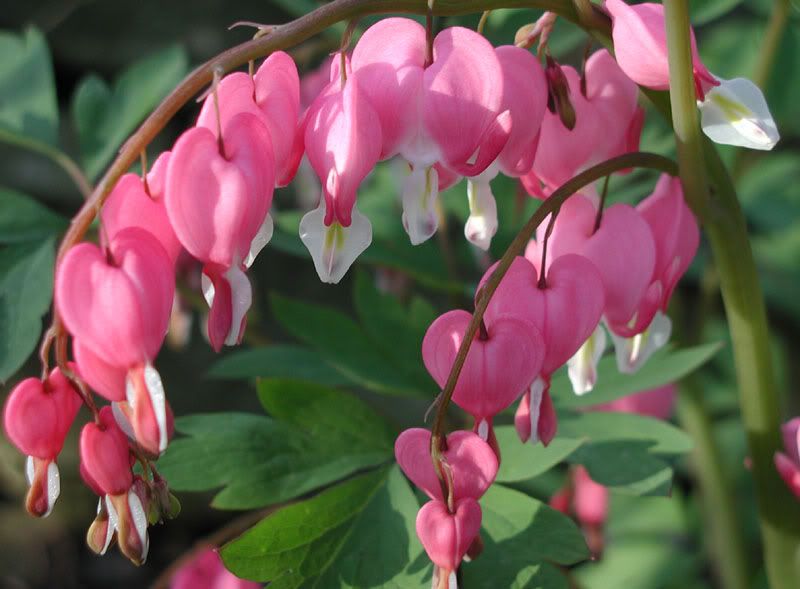 Those are moments when we need to lean upon the Lord and rest in His promises. He has assured us that we are never alone in our sorrows, and that He is there for us no matter the time of day or night, and no matter what it is that we have to bring to Him. He
will
carry us. Our path need never be a lonely one, unless we choose it to be so. The solitary journey that Christ took to the cross made it possible that we need never walk alone again. Sometimes it's tough to remember that . . . especially when we are sorely tempted to want to wallow in our sorrows . . . but . . . when you hit your knees and the sweet peace of his yoke and easy burden washes over you, it can lift you up to a Heavenly realm and comfort, for His promises are sure . . .
"I will not leave you comfortless: I will come to you." John 14:18
That's a promise you can bank on . . . and He won't fail you . . . ever.

I did another little painting yesterday afternoon. I had sketched this one several weeks ago and was so happy to finally have some time that I could bring it to life. Here's a little taste of it, but of course you can see the full version on my other page,
HERE.
This is a delicious little cake that you can whip up in no time at all. It takes literally minutes to put together and before you know it, it will be baking in the oven. Truly, it is that easy.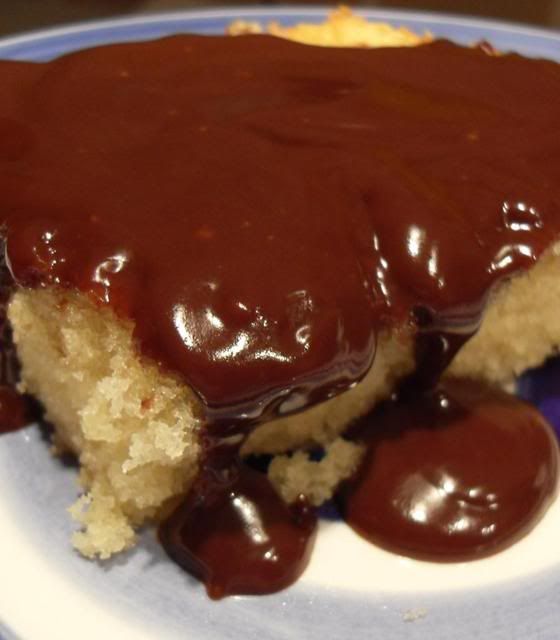 *Sweet Yellow Cake*
Makes one 9 inch square cake
Five minutes in the bowl, 30 minutes in the oven and served warm. It's crowning glory is the warm chocolate glaze that you spoon over top of it as soon as it comes out of the oven. This is scrumptiously moreish, need I say more?
6 TBS butter, softened
1 cup white sugar
2 large eggs
1 cup plain flour
1/2 tsp baking powder
1/4 tsp baking soda
pinch salt
1/2 cup sour milk
(place a tsp of lemon juice in a measuring cup and fill with milk to the half cup level)
1 tsp vanilla extract
For the Glaze:
6 ounces good quality chocolate broken into pieces
(I use a mixture of Green and Black's milk chocolate and Lindt dark)
1/4 cup white sugar
1/3 cup milk
2 TBS butter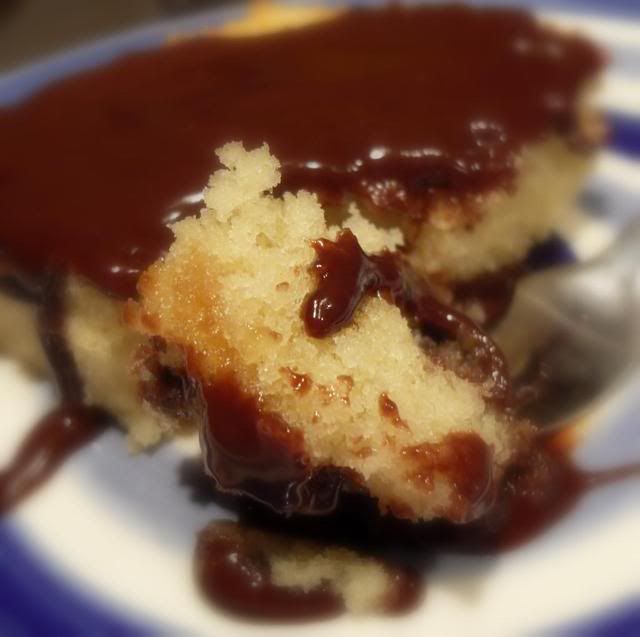 Pre-heat the oven to 180*C/350*F. Lightly grease a 9 inch square cake pan. Set aside.
Cream the butter and sugar together in a bowl, until light and fluffy. Beat in the eggs, one at a time, mixing well together. Place the flour, baking powder, baking soda and salt in another bowl and whisk well together. Stir the milk and vanilla together.
Add the flour mixture to the creamed mixture in thirds alternating with one third of the milk mixture, mixing until all the ingredients are combined and no flour is visible.
Pour the batter into the prepared pan and place in the oven to bake. Bake for 25 to 30 minutes until cake tests done and either a toothpick inserted in the centre comes out clean or the top springs back when lightly touched with a fingertip.
Make the glaze while the cake is baking. Place the chocolate, milk and sugar into a small saucepan and cook over medium low heat, cooking and stirring until the chocolate has melted and the sauce thickens slightly. Remove from the heat and stir in the butter. Stir until the butter has completely melted and amalgamated into the sauce. Keep warm until the cake comes out of the oven.
When the cake is done and out of the oven, poke holes all over the top with a skewer or the tines of a fork. While the cake is still hot and in the pan, pour 1/2 cup of the glaze over the top and let it soak into the cake for 5 to 10 minutes. Cut the cake into squares and serve while still warm, with some more of the chocolate sauce spooned over top. Scrumdiddlyumptious!