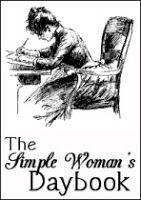 FOR TODAY December 3rd, 2013
Outside my window...
It's very, very dark. Cold too. Brrr...
I am thinking...
✻ღϠ₡ღ✻
(¯`✻´¯)
`*.¸.*✻ღϠ₡ღ

"Whatever the present moment contains,
accept is as if you had chosen it.
Always work with it,
not against it.
Make it your friend and ally,
not your enemy.
This will miraculously transform your whole life."
~Eckhart Tolle ✻´´¯`✻.¸¸.

Trying hard to do this. It's not easy though!
I am thankful...
I have a full blown cold/chest infection now. So thankful it held off until I had given my lesson in RS on Sunday. I have that choking/gagging/almost suffocating cough again. I seem to get it every year this time.
In the kitchen...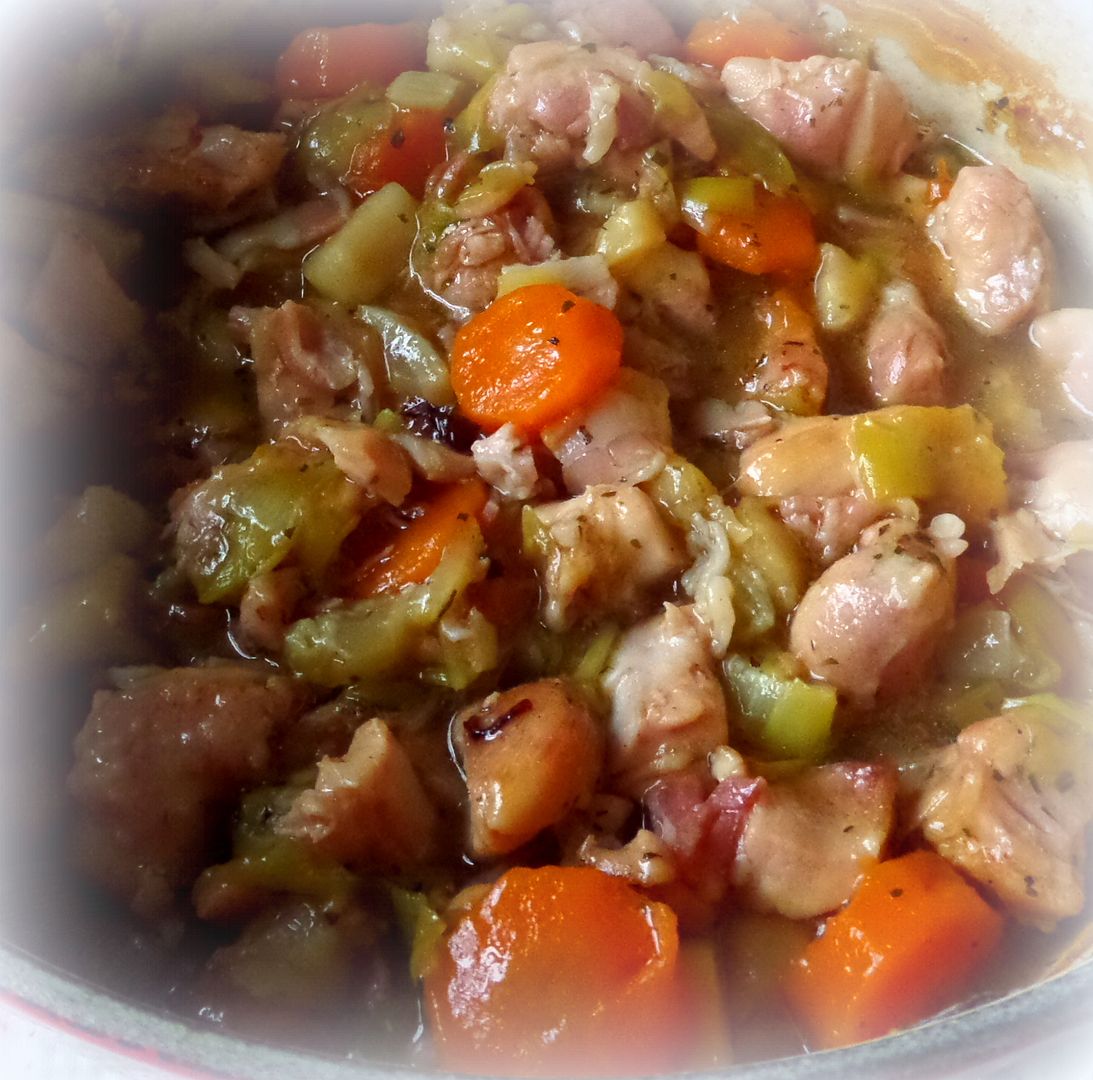 Chicken, Bacon and Leek Casserole
. Simple and delicious.
I am wearing...
A rather moot point . . .pajamas!
I am creating...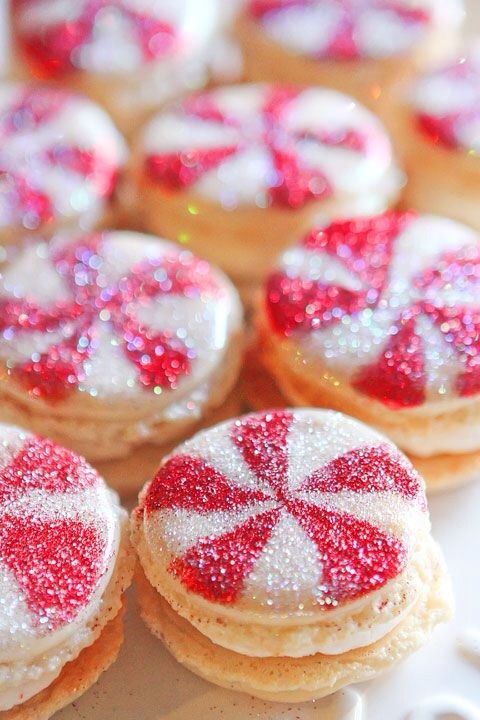 Sparkly Christmas Decorated Vanilla Bean Macarons from
Kevin and Amanda
. Aren't they beautiful? I have never made macarons. Maybe this is the year I will do so.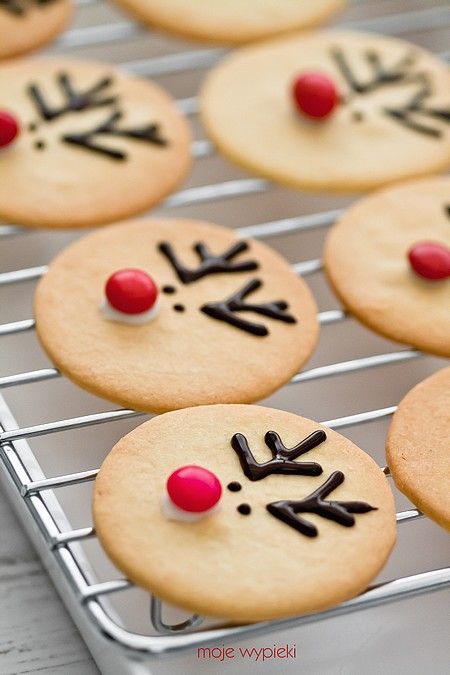 Aren't these the cutest reindeer cookies you have ever seen?? I know! They are simple and they are gorgeous. There is a tutorial here on
Handmade.com.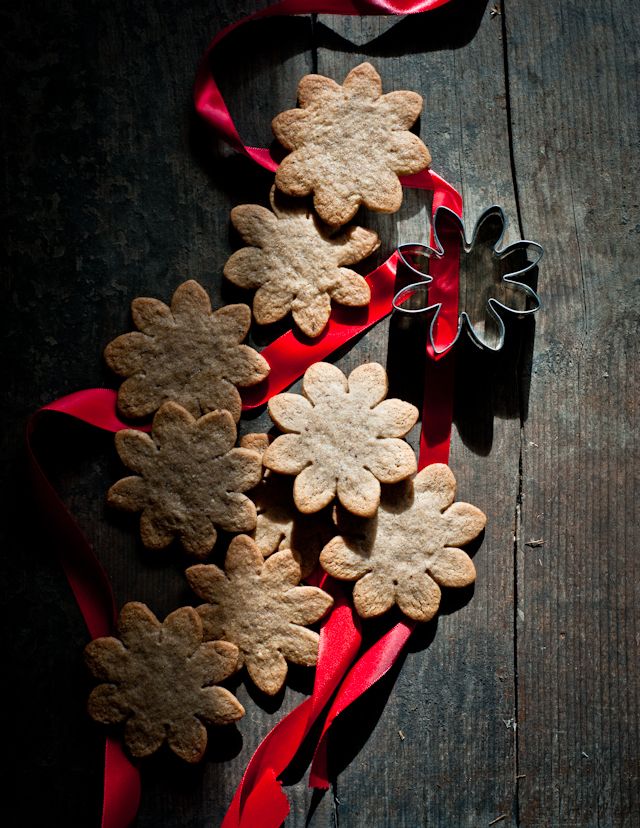 Beautiful Speculaas from
Sated Magazine.
I love speculaas and I love the simple way these have been cut out. So plain and yet so very pretty. There's not just these on that page either, there are also very scrummy looking shortbreads and hazelnut, brown butter thumbprints!
Crazy easy cookies at
Chow
. Split seconds, chocolate crinkles, molasses crinkles, florentines, matzo brittle, hazelnut truffle fudge, chocolate drizzed coconut macaroons. What's not to like!!
Linzer Cookies. You can find them and a whole lot more on
Jens Favourite Cookies.
Lots of tastiness going on there.
Beautifully painted
Christmas Mittens
on one of my favourite blogging friend's pages, Monique . . . La Table De Nana. She is so talented.
I am going...
We have our Relief Society Christmas Social tonight . . . not sure if I will be going or not. It all depends on how I progress today with this cough of mine. I seem to miss it every year. I wish, just once year . . . I could go.
I am wondering...
Will or will we not have a white Christmas??? Probably not, but it doesn't stop me from wondering if we will!
I am reading...
The Magpies
, byMark Edwards
I know you are thinking, finally something new! A young couple, Jamie and Kirsty move into their first home together, all full of optimism. The future, in which they plan to get married and start a family, is bright. The other residents of their building seem friendly too, including the Newtons, a married couple who welcome them to the building with open arms. But then strange things start to happen. Dead rats are left on their doorstep. They hear disturbing noises, and much worse, in the night. After Jamie's best friend is injured in a horrific accident, Jamie and Kirsty find themselves targeted by a campaign of terror. As they are driven to the edge of despair, Jamie vows to fight back, but he has no idea what he is really up against . . . The Magpies is a gripping psychological thriller in which the monsters are not vampires or demons but the people who live next door. It is a nightmare that could happen to anyone.
This is a cracking, can't put it down, page turner!
I am hoping...
Mitzie has had a cough for a couple days now. We are going to try to get her in to see the Vet today. I am hoping and praying she is ok, and that it is nothing serious. Poor baby . . .
Makes me Smile...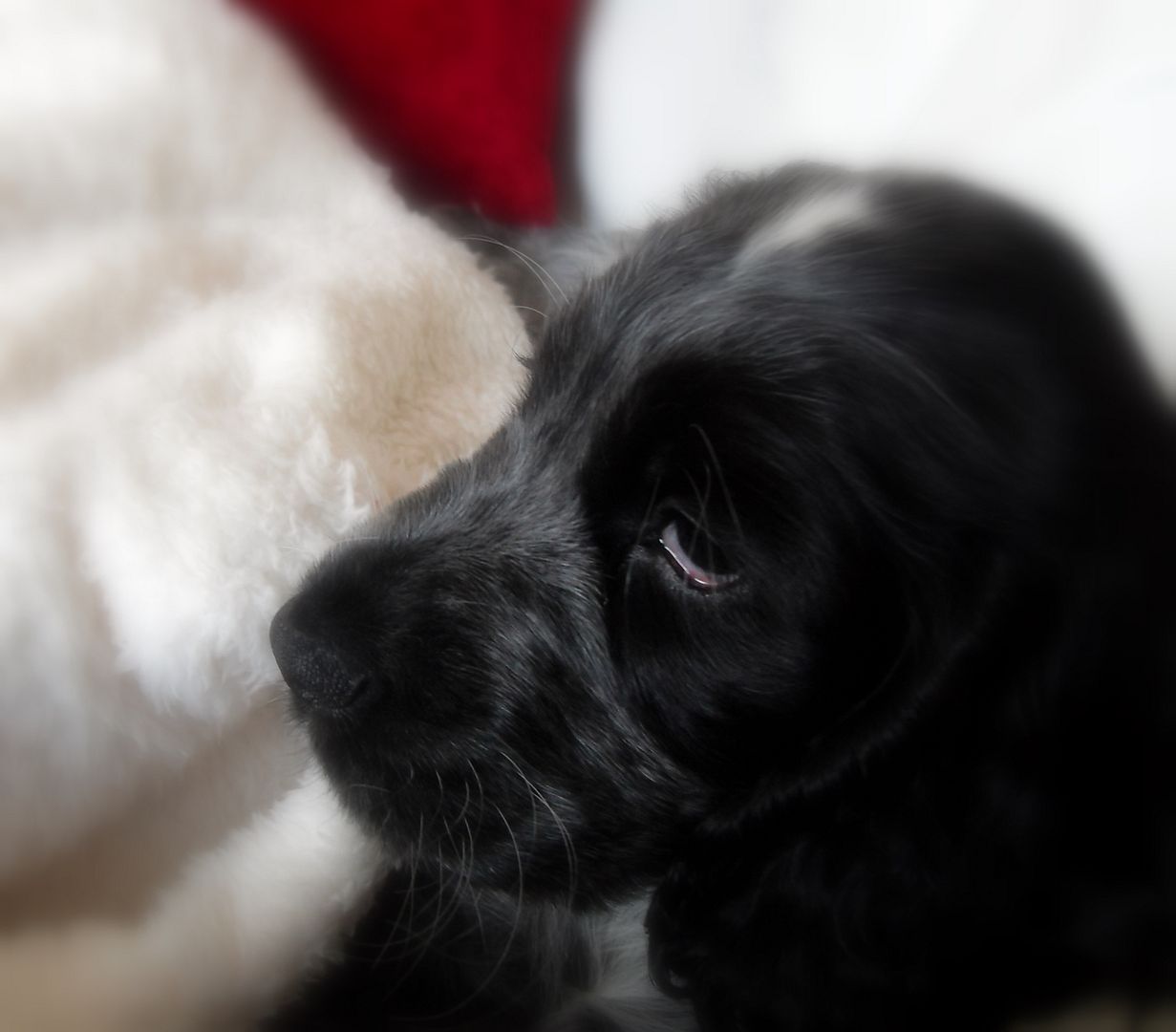 Looking back at Mitzie's baby pictures always makes me smile. She was so cute and so brave . . . still is, of course! She is so loving and affectionate and gentle. Jess was too. This is a quality they have in common. We still miss Jess, always will, but Mitzie has filled that hole that was left when we lost Jess perfectly.
I am learning...
I need to learn not to take everything personally. I need to develop a thicker skin.
Around the House ...
How to clean an iron with vinegar. Find out how on
Thrifty and Chic.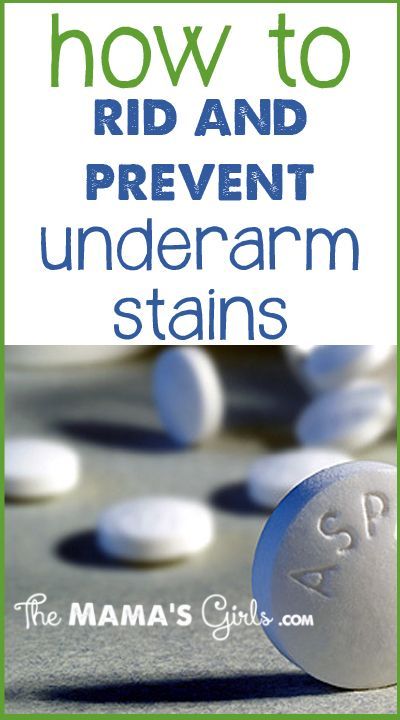 How to get rid of and then prevent underarm stains on your clothing. Gread advice on
The Mama's Girls
. I can really use this.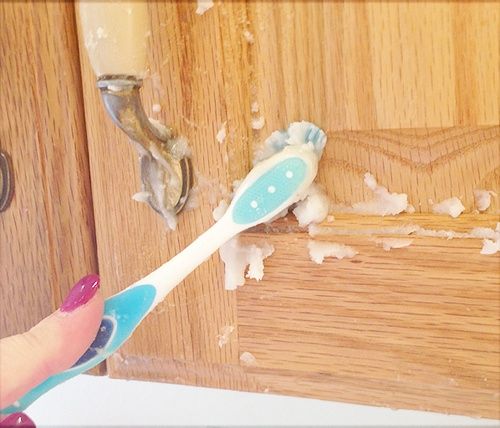 I hate that awful film that using gas causes in the kitchen. It covers everything. I found this page which shows a recipe for
Kitchen Gunk Remover.
Simples.
Real Simple
has a wide variety of solutions and easy cleaning ideas for the home. It's a great page!
I am pondering...
This year has passed quicker than any year I can remember . . . I wonder, is time speeding up??? Or is it just me???
A favorite quote for today...

`*.¸.*✻ღϠ₡ღ¸.✻´´¯`✻.¸¸.Ƹ̴Ӂ̴Ʒ..
(¯`v´¯)
`*.¸.*´Ƹ̵̡Ӝ̵̨̄Ʒ
¸.•´¸.•~♥♥♥~•.~
"The journey is filled with ups and downs.
Don't confuse the two
as ever being everlasting.
Get up everyday and apply yourself,
be authentic, trust your instincts
and know that the more you apply yourself
the better you get day by day.
The day you are waiting for is the day
you want to give up,
that is when you MUST keep going.
That's the barrier
between normal and greatness."´´¯`•.¸¸.☆
~Jackson Kiddard
One of my favorite things...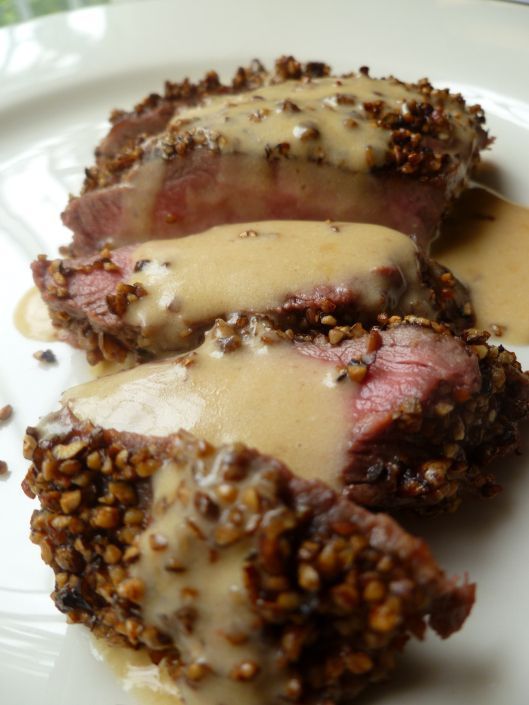 I do so love a good steak. Don't you?
A few plans for the rest of the week:
Finish my newsletter for the month of December. Catch up on all the reviews in my review queue. Get rid of this cold.
A peek into my day...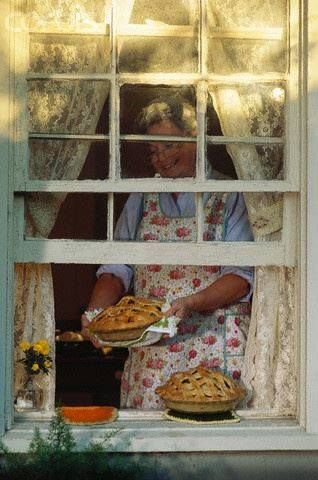 I cannot imagine a day without at least a little of this going on . . . cooking. It is an integral part of my life! Sure there are days when I just open a tin of beans, but those are few and far between. I love to cook and I live to cook. Unfortunately I love and live to eat too and my waistline shows it!
⋱ ⋮ ⋰
⋯ ◯ ⋯ Take time to enjoy the small*´¯`.¸¸.☆
⋰ ⋮ ⋱ blessings in life.*´¯`.¸¸.☆
✿¸.•*¨`*•..¸✿ ✿¸.•*¨`*•..¸✿
╬♥═╬╬═♥=╬╬═♥╬╬═♥╬╬═♥=╬╬♥═╬
░░░░░░░░░░░░░ ░░░░░░░░░░░░░
Wherever you go and whatever you do I hope there's a wonderful day planned for you!