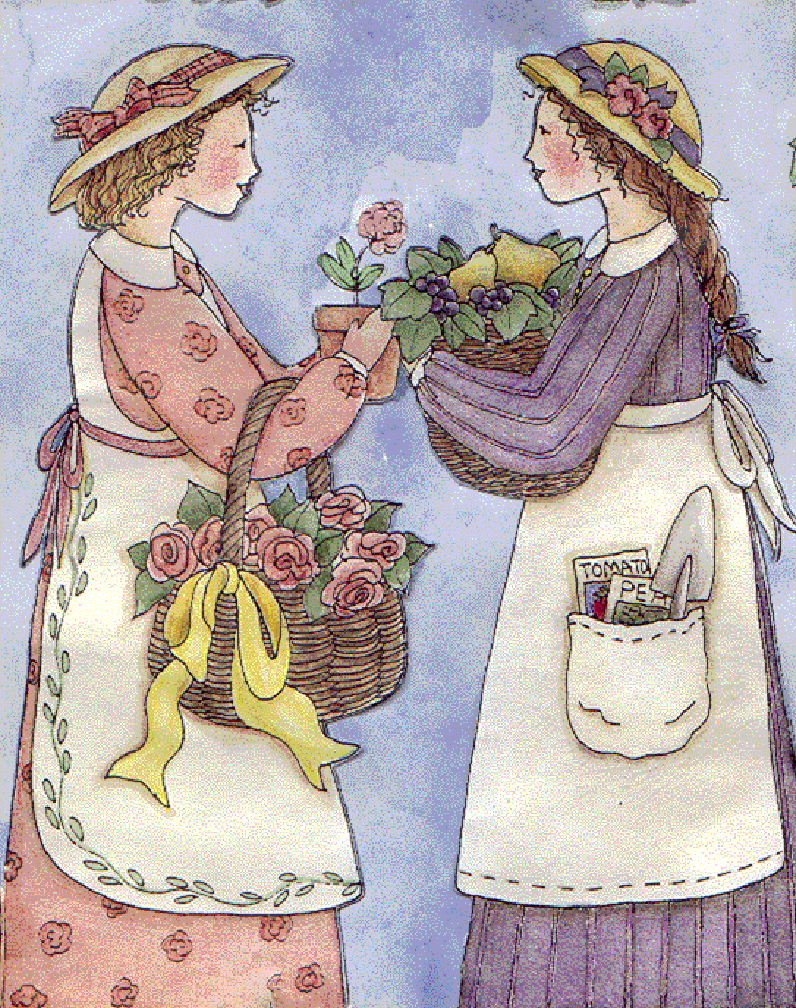 There's a
comforting
thought at the
close
of the day,
When I'm
weary
and
lonely
and
sad,
That
sort of grips
hold
of my
crusty
old heart
And
bids
it be
merry
and glad.
It gets in my
soul
and it
drives
out the blues,
And
finally
thrills
through
and through.
It is
just
a sweet
memory
that
chants
the refrain:
"I'm glad I touch
shoulders
with you!"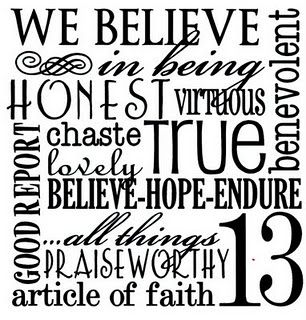 Did
you
know you were
brave
, did
you
know you were
strong
?
Did you
know
there was one
leaning
hard?
Did you
know
that I
waited
and
listened
and
prayed,
And was
cheered
by your
simplest
word?
Did you know that I
longed
for that
smile
on your face,
For the
sound
of your
voice
ringing true?
Did
you know I grew
stronger
and
better
because
I had
merely
touched
shoulders
with you?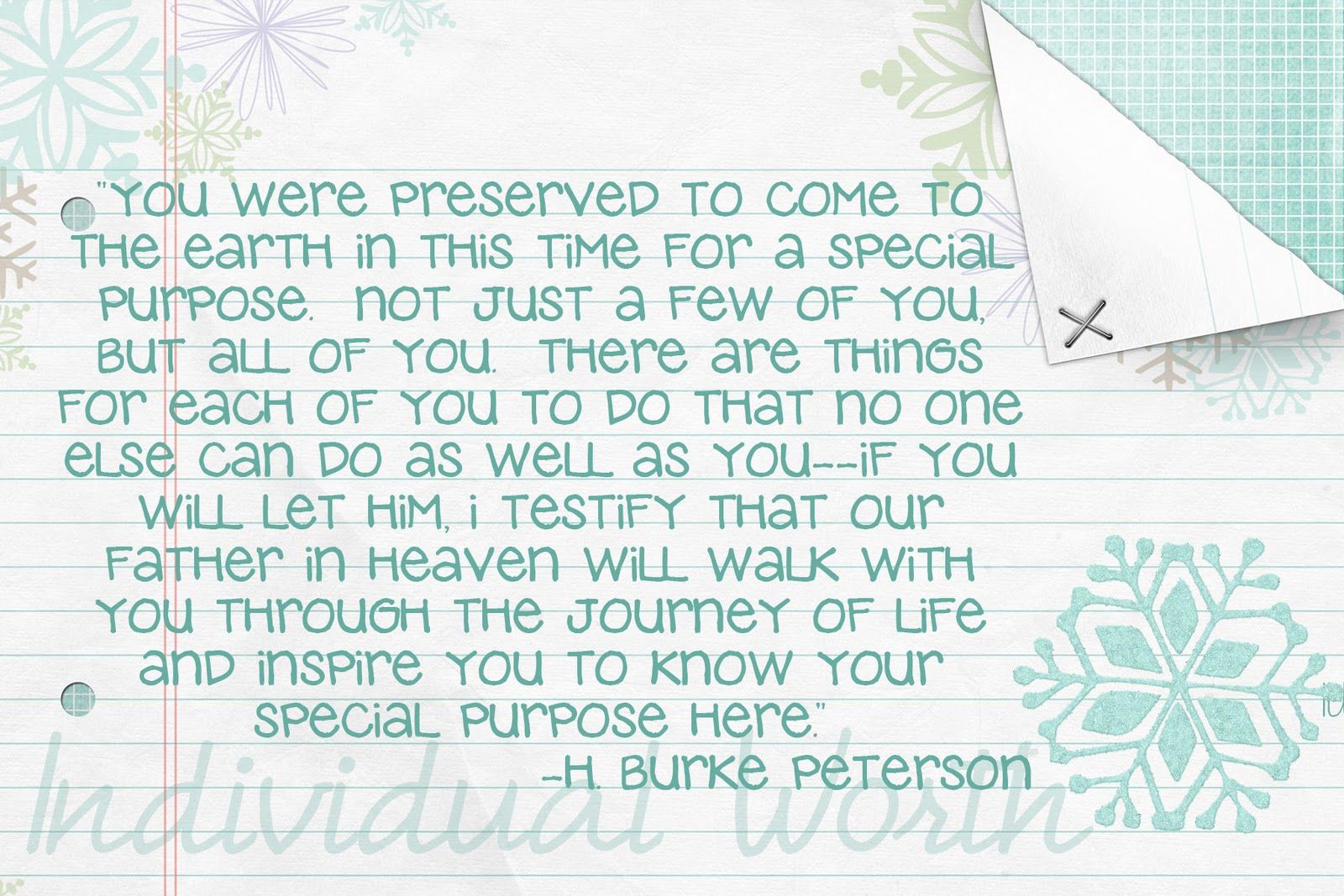 I am
glad
that I
live
, that I
battle
and
strive
For the
place
that I
know
I must fill;
I am
thankful
for
sorrows
, I'll meet with a
grin
What
fortune
may
send
, good or ill.
I may
not
have wealth, I may
not
be great,
But I
know
I shall always be
true,
For I
have
in my
life
that
courage
you gave
When
once
I rubbed
shoulders
with you.
~author unknown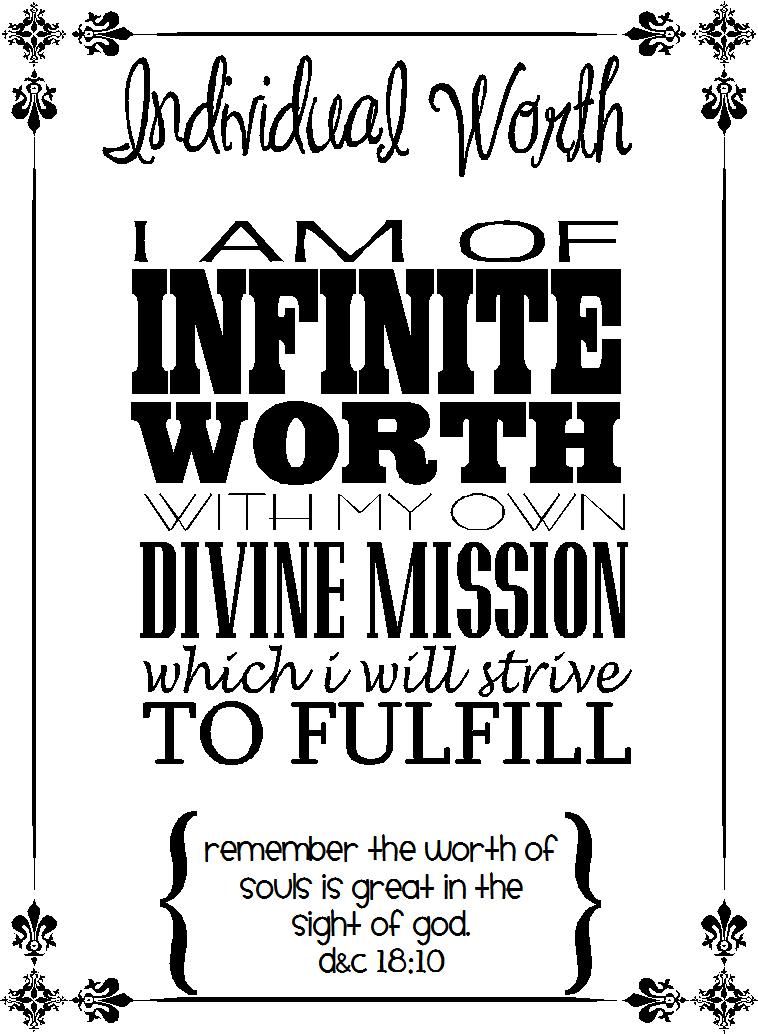 I just love this poem. I found it in a book of Poetry that my good friend Lura sent me for my last Birthday entitled, Best Loved Poems of the LDS People. It is just filled to overflowing with inspiration and beautiful verse. I love it.
I am a bit sad today as I won't be able to go to our church Stake Conference this weekend. These special meetings are only held twice a year and it is a chance to see people you havn't seen for six months and a chance to hear our local leaders etc. share what they have been inspired to share with us. They will be sustaining a whole new Stake Leaderships this time as well . . . but it would be irresponsible of me to go and spread my germs, so I'll just have to be patient and wait for Todd to come home and give me all the news.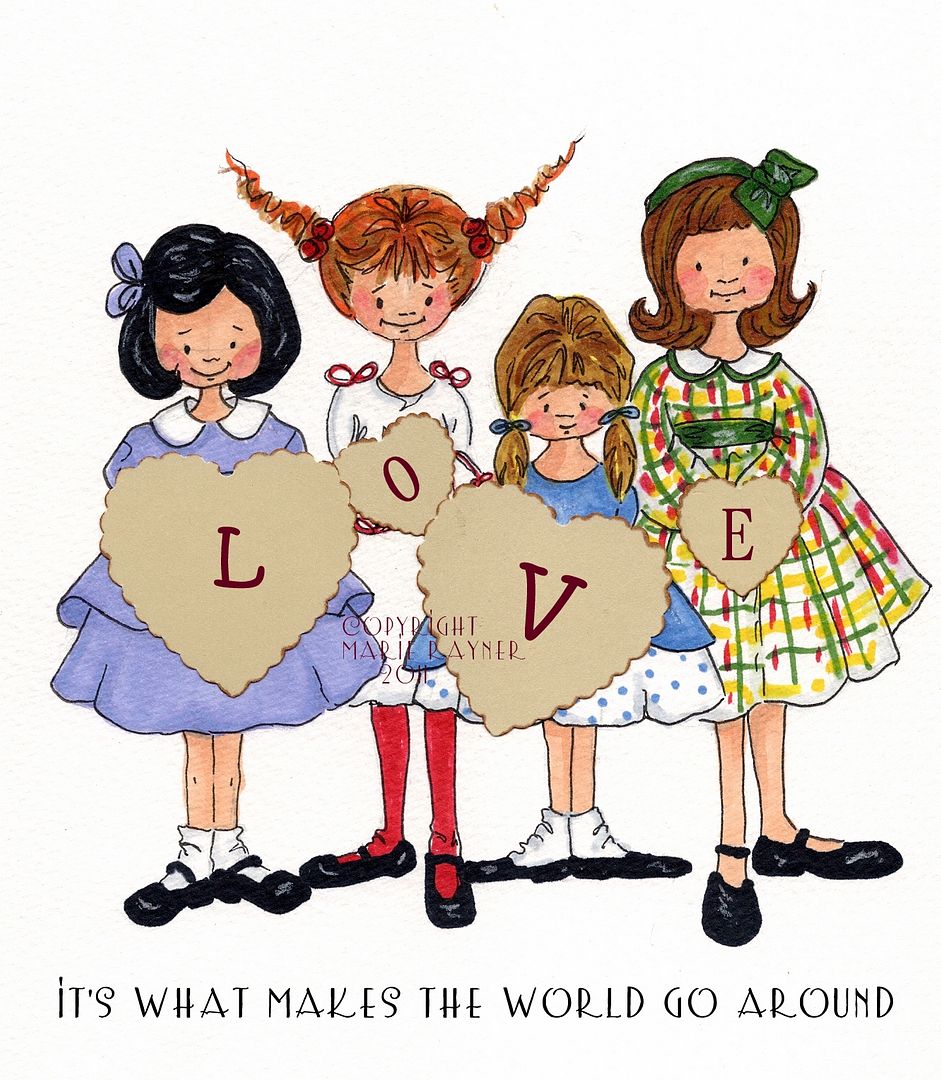 Although I am still hacking and blowing my nose incessantly, I must be feeling somewhat better as I painted this yesterday afternoon. It reminds me of those school room concerts we used to give when I was a girl . . . everyone wearing their finest dresses and shoes and feeling so proud of what we were doing.
The refrigerator arrived safe and sound and we got everything set up and it is filled. This one we bought has a water dispenser on the door that doesn't need to be plumbed. You just fill it with water through a special filter and it chills it and you can push a lever on the door and it will dispense chilled filtered water . . . except for one thing. We filled it and all the water ran right through onto the floor because . . . the darn valve is missing that holds the water in!! I am quite annoyed about that! We picked this fridge specifically because it had that feature. It renders a great deal of the door area useless for storing anything else, about 1/3 of it. We are trying to see if we can get a part to replace it. I guess that is what happens when you buy at a scratch and dent place!
I am still not cooking much. We had reheated leftovers from our takeaway last night, and it still tasted of cardboard. I am still redoing my earlier recipes though onto printable format so here's a pumpkin pie that is my favourite recipe for pumpkin pie. Some people like to dress their up with a praline topping or some such, but I like mine plain and unadulterated . . . just pumpkin custard in a crisp crust with whipped cream on top does me fine!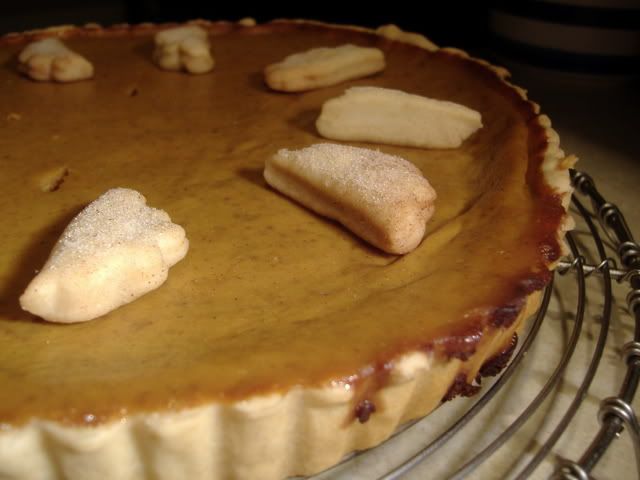 *Pumpkin Pie*
Makes one 9 inch open pie
Printable Recipe
You can fancy up pumpkin pie however you want, with a crusted and sweet crunchy pecan topping, or a caramel flavoured filling. Nothing can top a plain old fashioned pumpkin pie however. This is the pumpkin pie of my childhood. It's the best in my opinion.
Basic short crust pastry for one 10 inch tart tin
1 cup sugar
1/2 tsp salt
1 1/2 tsp ground cinnamon
1/2 tsp ground ginger
1/2 tsp ground cloves
1/4 tsp ground nutmeg
1 1/2 cups cooked or canned pumpkin, mashed or pureed
1 1/2 cups evaporated milk
1/2 cup whole milk
2 eggs, slightly beaten
Pre-heat the oven to 220*C/425*F. Line a 10 inch tart tin with a removable bottom with the pastry, trimming the sides evenly. Prick the bottom all over with a fork and line it with some tinfoil. Fill with some baking beans or rice and place it on a baking tray. Place in the heated oven and bake for approximately 20 minutes. Remove the foil and beans and bake for 10 minutes longer.
Mix the pumpkin and other ingredients together in a bowl in the order given, whisking all together well, until completely incorporated.
Now comes the tricky bit. I like to leave the tart tin on the baking tray. Pull one of the oven racks about halfway out and place the tart shell on the baking tray on this rack. Carefully pour the pumpkin filling into the pastry shell and carefully slide the oven rack back into the oven. (This helps to keep the filling from slopping over which is what would happen no matter how carefully you tried to carry it from the counter to the stove!)
Bake for 15 minutes, then reduce the oven temperature to 165*C/325*F and bake for 40 to 45 minutes longer, until the filling is firm, and a knife inserted near the centre comes out clean. Cool on a wire rack for at least two hours before serving. A lightly sweetened and spiced whipped cream is the perfect accompaniment.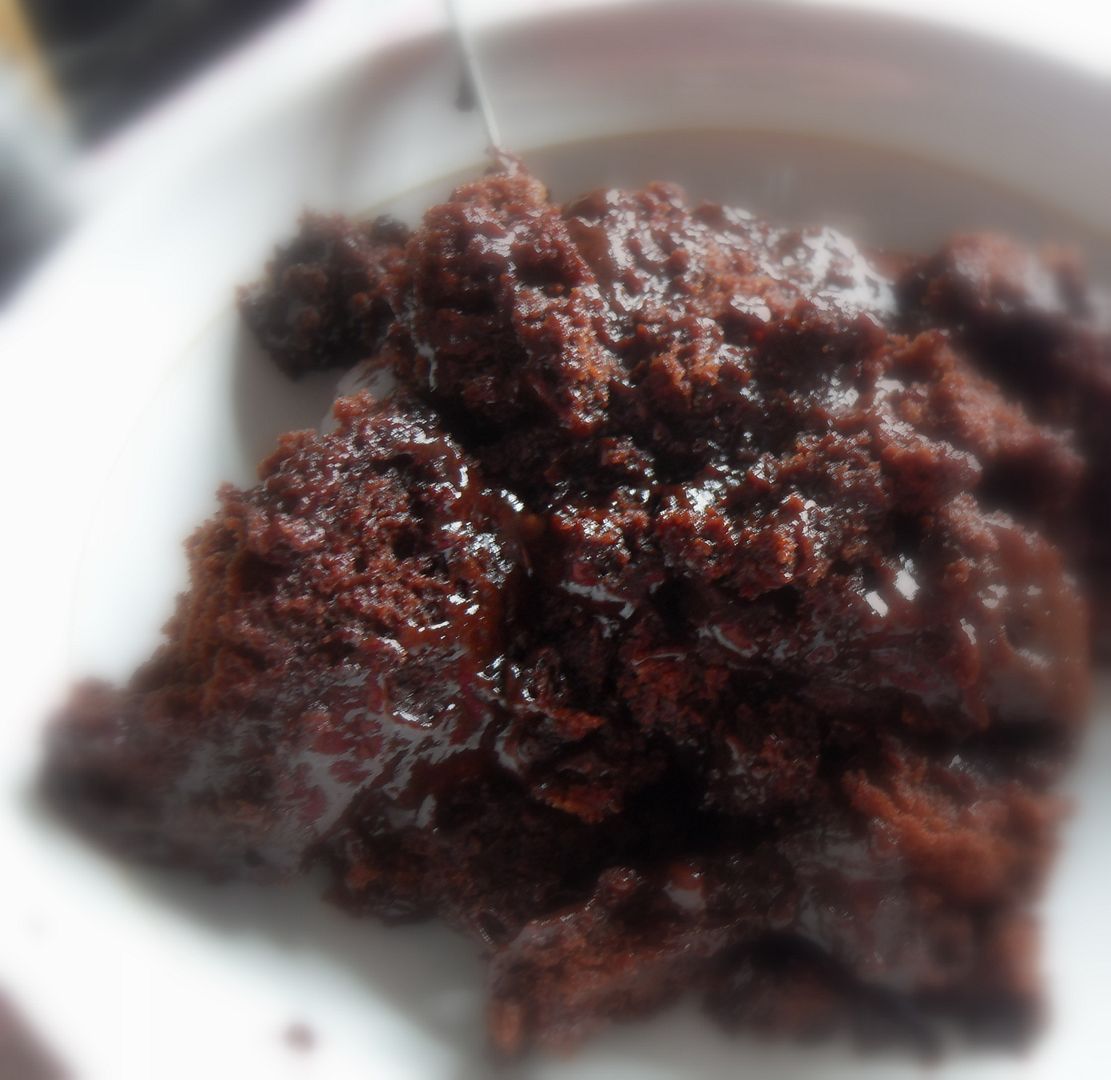 In
The English Kitchen
today, a delicious disaster, Five Minute Nutella Mug Cake.