I read a little story this morning about a man whose wife asked him to pop down to the greengrocers and pick her up a head of cabbage. He was a bit perplexed about the size.
"What size?" he asked. "Oh, about as big as your head." was her reply.
Ten minutes later he was back. His wife was absolutely delighted with the cabbage he brought.
"Just right!" she enthused."However did you manage?"
"Simple." was his reply. "I just tried my hat on all of them until I found one that fitted!"
Now that dear friends is what I call using your head! How very intuitive and quite like a man, I think!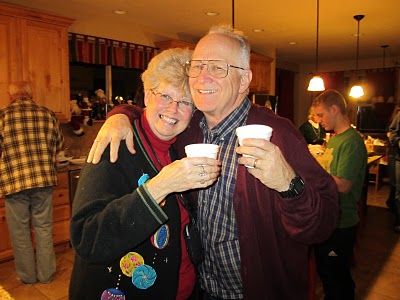 I had a lovely phone conversation with dear Lura yesterday. She was getting ready to give a talk at her church Stake's autumn Stake conference and she wanted to run it by me to see what I thought. Of course I thought it was fabulous. You can read it
here
, as she has posted it on her page. I think it's quite wonderful. I am so very happy that she is doing so much better. I know that it seems to her that it has taken a very long time for her to get to this point. She is now able to work in the Temple again and each day brings her one day closer to being back in full health, although I am sure she will always feel some effects from the accident. I thank the Lord daily that she was spared, she is such a dear friend of mine and I love her so very much! It was a real pleasure to be able to talk to her yesterday. There was a time when I thought I might never be able to speak to her again, so what a blessing it is that I can!
I feel a bit like I am getting the sniffles today. My throat felt a bit funny last night. There were ever so many people out of church yesterday due to illness. It is that time of year isn't it . . . the weather hasn't yet gotten cold enough to kill of any lingering germs from the summer and with the weather swinging back and forth as it does, head colds are bound to crop up. I only very rarely get ill, but when I do it is usually a whopper. I am hoping it doesn't land and settle!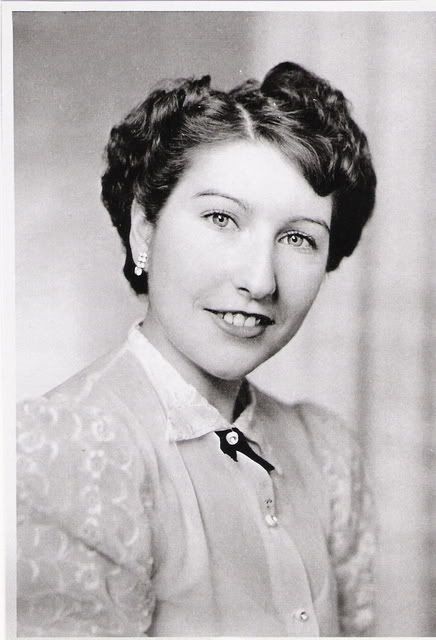 (I love this pic of my mum. She was about 19 or 20 here)
I had a lovely conversation with my mum yesterday as well. As you know I call her every Sunday. I wish I could visit with her in person, but as I can't I make do with a weekly telephone call. She is always very chatty and it is always so very good to hear her voice. I do worry about her being all on her own at this stage in her life. She will be 80 on her next birthday. She was telling me yesterday how outraged she is that her bank will no longer be sending statements in the post, but are asking their customers to avail themselves of the online banking system instead. (In order to help the environment they say . . . more likely to save themselves the cost of paper, print and sending them out, I say!) My mother doesn't have a computer, nor is she likely to get one. So many things are moving to online today and most companies etc. assume that everyone is on the internet, but this is not so. There are still a lot of people who have no internet and no plans for internet. I think it quite unfair to them. There should still be an option open for those who cannot surf the www. (My mother won't even have a debit card. Yes, she is a dinosaur, lol, a very stubborn dinosaur!)
A few snaps of my family recently. I wanted to share with you here this morning. This is by no means all of my family, but just a few shots of some happy moments with a few of them. I love my family very much and am so pleased that bridges seem to have been mended recently. That is a real answer to prayer and a blessing for me. I pray that things continue to improve.
Well, I have prattled on long enough this morning about nothing, so I will end now with a wish for each of you that you have a lovely beginning to your week. I hope that the sun shines down on you and that your cup runneth over with blessings both the big and the small. I do so love you my dear sweet friends. You are a blessing to me that I count every day!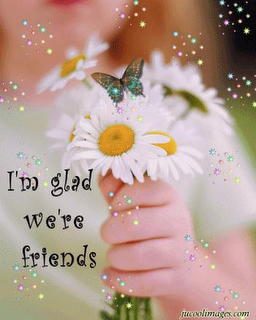 Here is something that I had not made in a while. A delicious lasagne. Todd always says that he doesn't like pasta . . . but he never seems to mind eating this. I tried one of those Linda McCartney frozen veggie ones not too long ago. (They were on special for £1) It wasn't bad, but entirely too runny for my taste. I like a lagagne with substance! One that holds up when you cut a square from it and one chock full of things. I am not fond of lasagne that is all sauce and no filling. Sorry Linda, but it just didn't cut the mustard! This one is very satisfying I have to say. I do hope you will give it a try.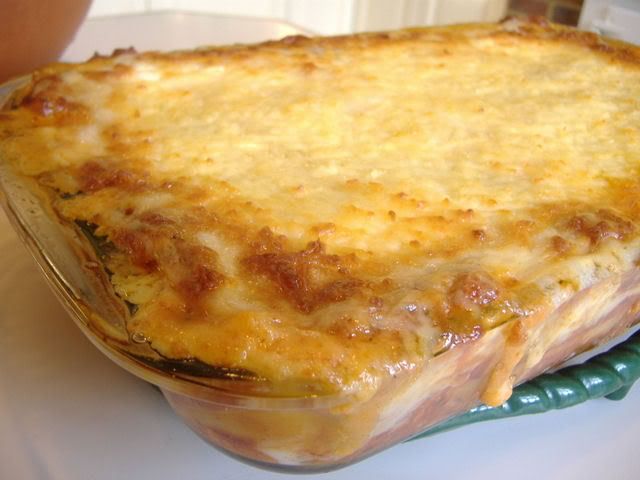 *Marie's Fantastic Lasagne*
Serves 8
Printable Recipe
This is the best lasagne! Sometimes I do cheat and use a store bought tomato sauce. You can get some very good ones these days. It's well worth the effort of making your own though! This is a lasagne that you will find yourself thinking about long after you've eaten it . . . longing for yet another delicious slice.
½ pound lasagne noodles (I use fresh that I don't need to cook first)
½ pound extra lean ground beef
½ pound spicy Italian sausage meat (over here I use spicy pork and garlic sausages, removed from their casings)
½ cup chopped onion
3 cloves garlic, peeled and crushed
1 TBS olive oil
3 pounds tomatoes, peeled, seeded and chopped (or canned tomatoes, drained)
1 ½ tsp seasoning salt
2 TBS chopped fresh flat leaf parsley
2 TBS chopped fresh basil
½ tsp dried oregano, crumbled
¼ tsp fresh ground black pepper
BÉCHAMEL SAUCE:
½ cup butter
4 TBS plain flour
1 cup milk
1 cup chicken stock
1 chicken boullion cube (optional)
1/8 tsp salt
RICOTTA FILLING:
1 large egg, lightly beaten
½ pound ricotta cheese
¼ cup grated Parmesan Cheese
1/8 tsp freshly grated nutmeg
½ tsp salt
CHEESES:
1 ½ cups grated Parmesan Cheese
4 ounces mozzarella cheese, grated
Butter to dot on top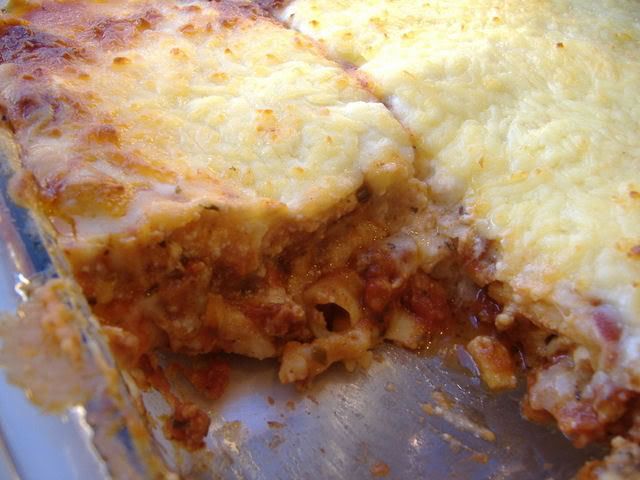 Heat the olive oil in a large saucepan and saute the onion and garlic until slightly softened. Add the meats and brown them well. Add the tomatoes and spices and simmer on medium heat until the sauce is quite thick, about 30 to 40 minutes.
While the meat sauce is simmering make the béchamel. Melt the butter in a medium saucepan over medium low heat. Add the flour and cook, stirring with a whisk for about one minute. Slowly whisk in the milk and the chicken broth. Cook, whisking, until it starts to bubble and thicken. Taste for seasoning. You may need to add the bullion cube for additional flavour. Add salt if needed.
Make the ricotta filling by whisking together all the ingredients with a fork. Set aside.
Once you have all the sauces prepared and the filling ready, pre-heat the oven to 200*C/400*F.
Spoon a bit of the meat sauce into a 13 X 9 inch baking dish. Layer on as follows: half of the lasagne noodles, half of the remaining meat sauce, ½ cup of the Béchamel sauce, ½ cup Parmesan cheese, half of the Mozzarella cheese and half the ricotta. Top with the other half of the noodles and repeat the layers once again. Dot the top with butter and bake in the pre-heated oven , uncovered for at least 30 minutes or more, until bubbly and starting to brown.
*You can make this ahead of time and chill, covered, until needed. It also freezes very well!
We like to serve this with a delicious tossed salad and some freshly made garlic bread.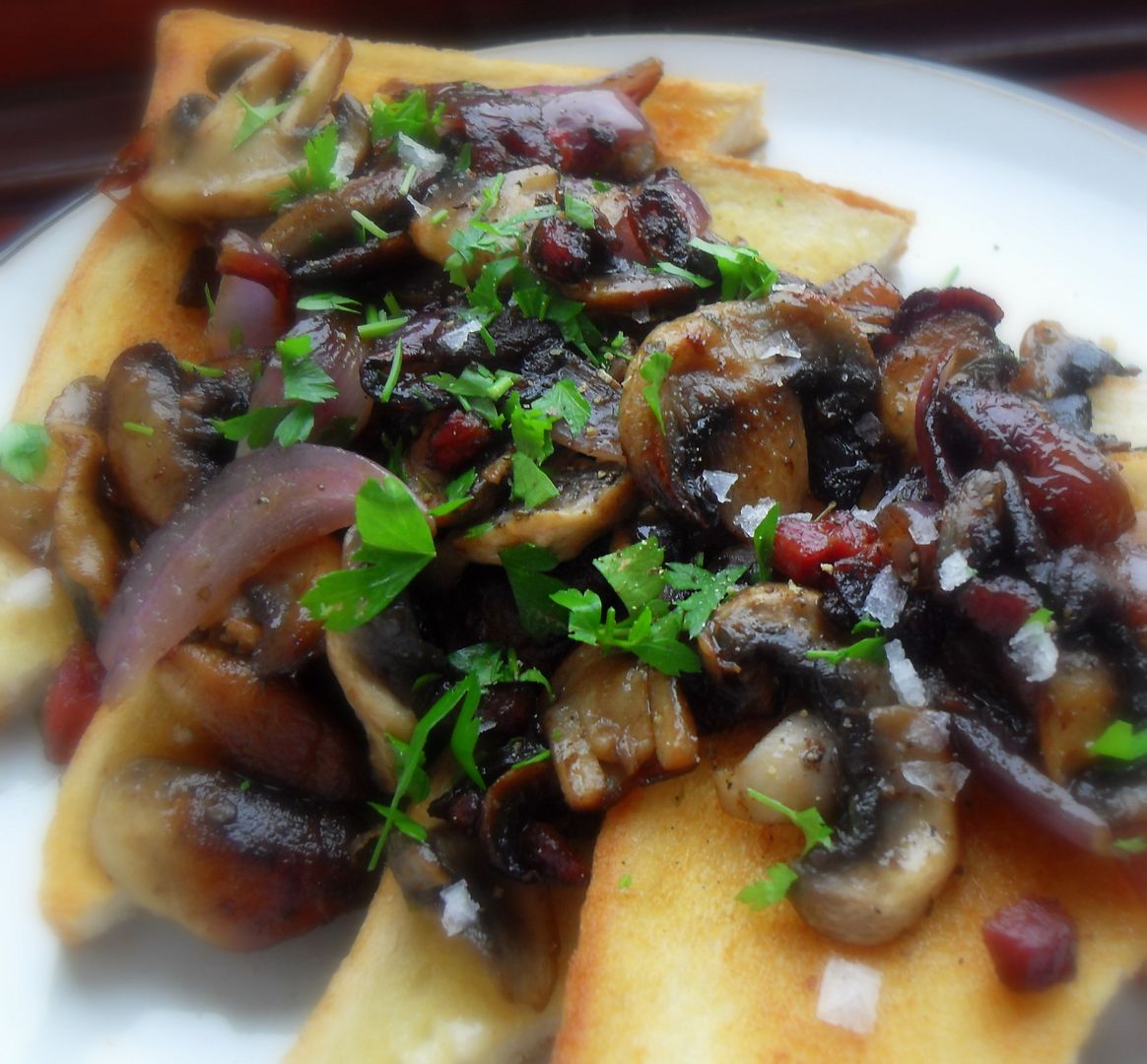 Cooking in The English Kitchen today, a delicious
Mushrooms on Toast, with Garlic, Pancetta and Oregano.