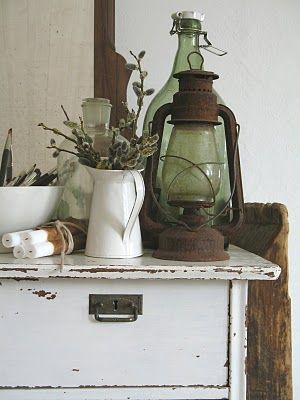 Wisdom tells me I am nothing.
Love tells me I am everything.
And between the two
my life flows.
~Nisargadatta Maharaj
I once read of a woman who, having survived the horrors and inhumanity of the holocaust, was said to have carried two objects during her experiences which both sustained her, and gave her hope. One was a piece of bread which she always kept hidden on her person, and the other was the broken piece of a comb. The bread was kept in case she met someone who needed it more than she . . . and the comb so that, no matter what, morning or night . . . she could comb her hair and affirm her person.
What a profound example of how the tenacity of the human spirit allows us to turn ordinary things into living symbols that can help to get us through anything. What this woman carried . . . and why she carried them . . . speaks volumes to the wisdom of love itself.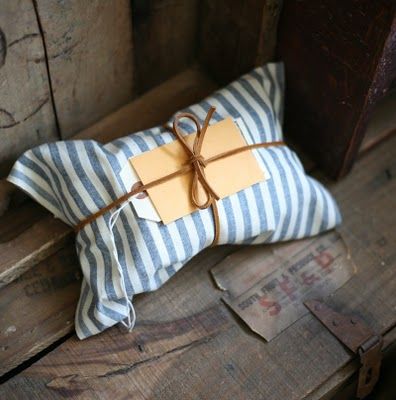 What small thing do we each carry that we can give to others who are more in need than ourselves? What constant gesture do we each carry that gives us affirmation? As I ponder these two questions it occurs to me that even to carry these questions can be life sustaining . . .for to carry even the smallest crust of bread . . . or truth . . . that we can offer others is a steady reminder to ourselves that we do not walk this path alone, and that no matter how bad we may think our own circumstances . . . there is always someone who has less, and who we can share our abundance with . . . that we have great worth and that even in our pain, we can be of value.
We all live somewhere between nothing and everything. We all have great value. Recognizing our value is giving a voice to our God and all that He has created and all that He would do in us. There is a great freedom in this knowledge, and an empowerment which enables us to fly in the face of danger and despair.
Just my thoughts this morning . . .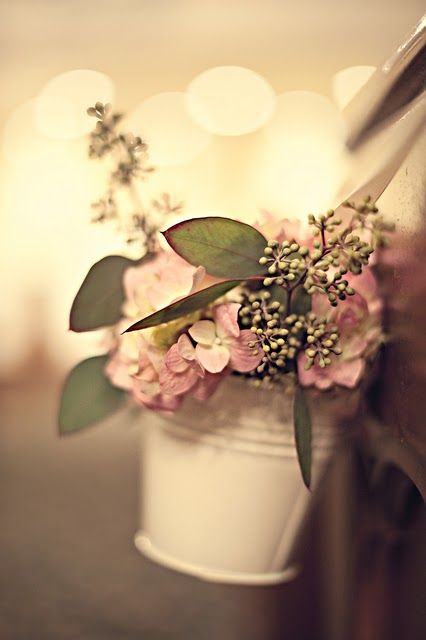 I am still not well, however I am better than yesterday I did manage to sleep for a while yesterday during the day and then last night for most of the night. I was exhausted. I had Todd give me a blessing before I went to bed. I am so grateful to have the priesthood in my home and for the benefit of priesthood blessings. They are a great comfort and a help.
I have not been cooking . . .we had a takeaway yesterday and that tasted like cardboard to me. Funny how that goes. Normally I would have really enjoyed such a treat! Anyways, here is a recipe from my archives. I am slowly getting them all onto a printable format. These really are delicious and I may bake some as soon as I get my taste back!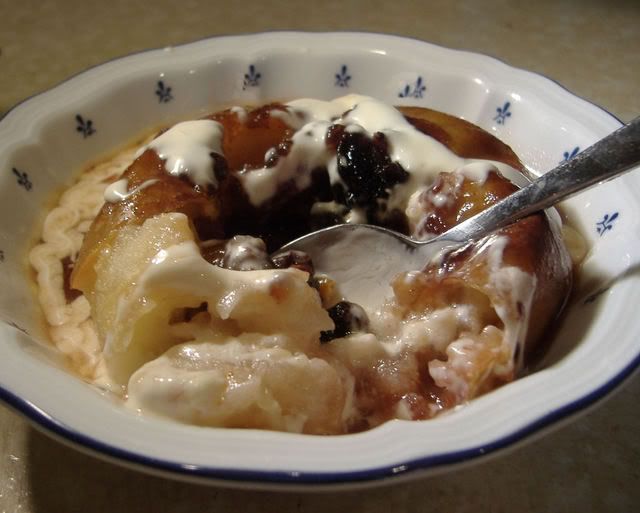 *Baked Apples with Mincemeat and Cream*
Serves 4
Printable Recipe
I love baked apples. They are so easy to do and always taste so good when they are done. For a little something extra special try baking them stuffed with mincemeat. These are truly delicious!
1 medium bottle of sparkling apple cider or apple juice (about 3 1/2 cups)
1/4 cup cranberry jelly
2 TBS unsalted butter
4 large baking apples (I used Blenheim Orange Suffolk)
3/4 cup purchases mincemeat
1/4 cup chopped walnuts
1/3 cup dried tart cherries
1 TBS chopped crystalized ginger
250 ml container of double cream for serving
Pre-heat the oven to 200*C/400*F. Lightly grease a baking dish and set aside.
Put the apple cider, cranberry jelly and butter into a large skillet and bring to a boil. Boil until it is reduced to about 1 1/4 cups. This should take about 12 to 15 minutes.
In the meantime, cut a cone shaped piece from the stem end of each apple, about 2 inches wide at the tip and 1 inch deep. Using a melon baller, remove the core, leaving the apple intact at the bottom. Take a sharp knife and cut a slight slit around the middle of each apple, about halfway up. Try not to cut in too deeply. This will help to prevent the apple from exploding in the oven and help it to keep it's shape.
Mix the mincemeat, walnuts, cherries and ginger together in a bowl. Spoon this mixture into the apples, filling and mounding it up in the centre.
Arrange the apples in the baking dish and then spoon the cider over and around them. Bake for about 45 minutes, until the apples are tender. Serve warm in shallow bowls with a spoonful of cream or two drizzled over each.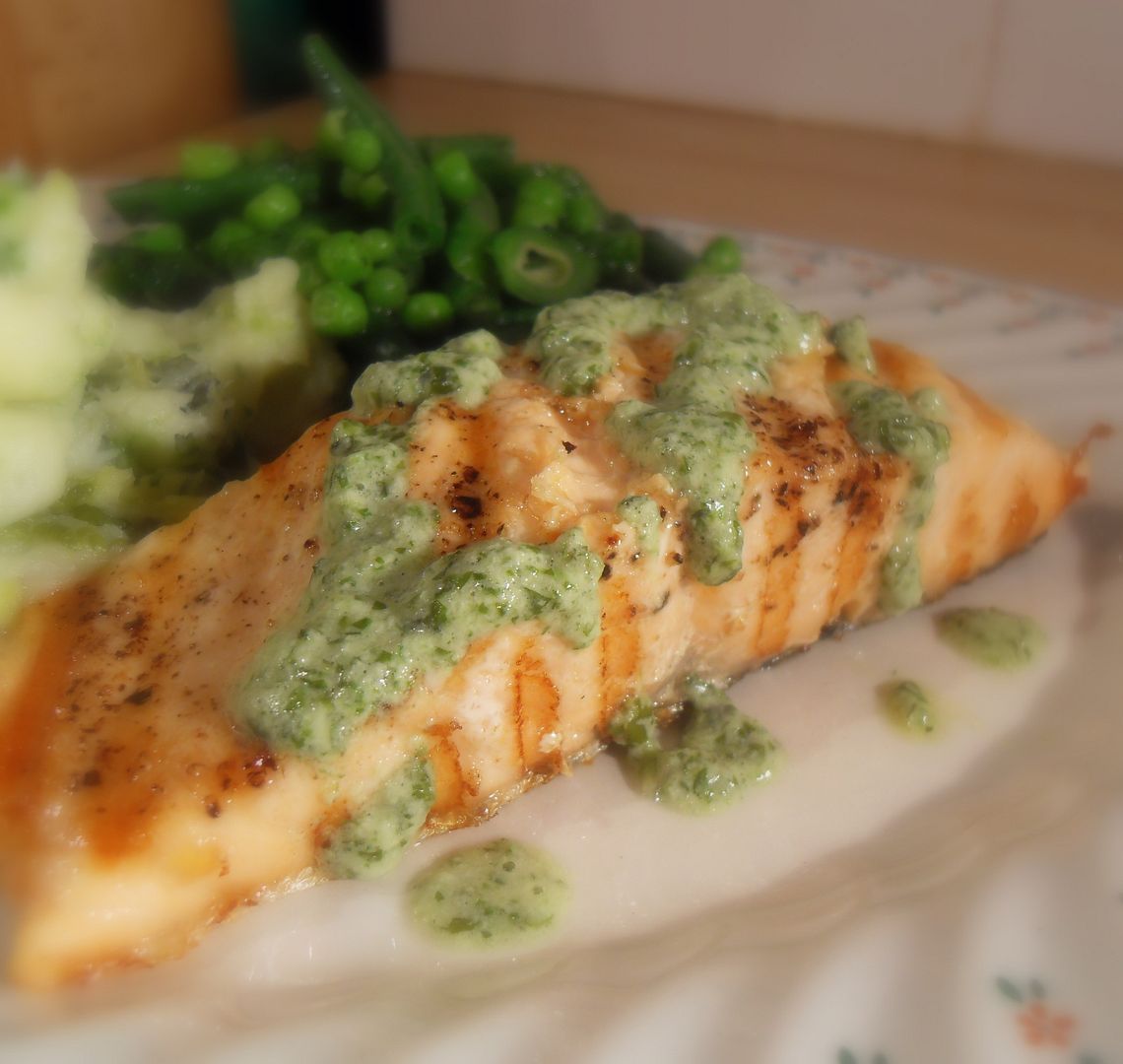 Over in
the English Kitchen
today, it's Friday Night Fish!