"If God had a refrigerator, your picture would be on it. If He had a wallet, your photo would be in it. He sends you flowers every spring and a sunrise every morning... Face it, friend. He is crazy about you! " ~ Max Lucado
If I had to sum up all of the so called important things that I have learned thus far in my lifetime, all of them together could not come up to the worth of the words in this one sentence . . .
God love YOU . . . as you are, right now . . . God loves you, and that will never change.
God loves you not because of who you are or what you have accomplished or done in your life . . . but because of who He is. He is your Heavenly Father and He loves you. You behaviour doesn't impact on the heart and character of God, any more than your own children's behaviour would have an impact on your heart and character. You might think that on your good days, God is proud of you; and that in your not so good moments, He may love you less, but this just isn't so. God's love for you is unchangeable, immoveable and ever steadfast. There is nothing you could do that would make Him love you less.
He doesn't just love the woman whose children all memorize their scriptures and sit quietly in church of a Sunday morning, whilst yours struggle to remember their names and can't sit still for even a moment. He doesn't just love the woman who has been happily married for years to the same man, whilst you have struggled to find even one who would suit. He doesn't just love the woman who does everything right, in the right way and at the right time . . . He loves You, with all your weaknesses and fumblings . . . as Angie would say . . . Warts-n-arl!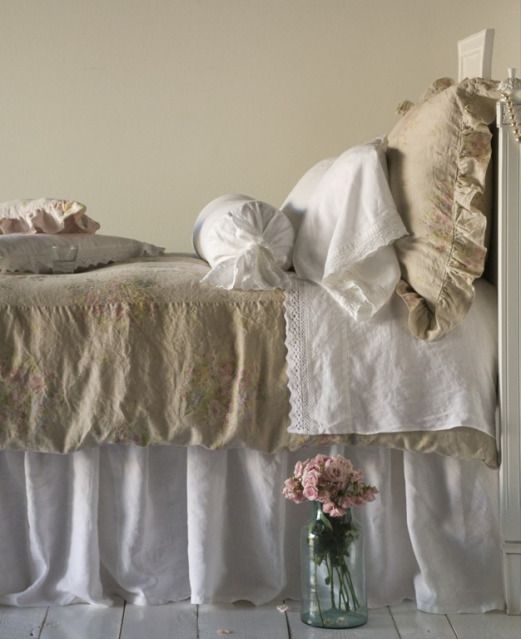 It is only when we are able to grasp this beautiful truth and drive it deep into our hearts, and live with it deep in the marrow of our bones that we are able to change our lives forever and become the women we were meant to be. This is the essence of a life changing truth.
We really enjoyed our Church Conference again yesterday. Of course, because of time differences, we were only able to watch the morning session, but we will catch up on the others as soon as they become available to watch on the internet. In the meantime, here are some more wonderful quotes from some of the talks that were some of my favourites:
President Eyring - What We Promise


"First we have promised to become charitable. Second, we promised to become witnesses of God. And third we promised to endure. The Book of Mormon is the best guide to learn how well we are doing and how to do better."
"The Lord is keeping His promises to you as you keep yours."
"Prayerful study of the Book of Mormon will build faith in God the Father, in His Beloved Son, and in His gospel. It will build faith in God's prophets, ancient and modern. It can draw you closer to God than any other book. It can change a life for the better."

Elder Hales - The Savior's Example, for Us, of Waiting Upon the Lord

"I have had the opportunity to study and learn more about our Savior's atoning sacrifice and how He prepared Himself to make that eternal offering for each of us. His preparation began in the pre-mortal life as he waited upon His Father, saying "Thy will be done, and the glory be thine forever. Beginning in that moment and continuing today, he exercises His agency to accept and carry out our Heavenly Father's plan."

"As we wait upon the Lord we are "immovable in keeping the commandments," knowing that we will "one day rest from [all] afflictions."
"Waiting upon the Lord gives us a priceless opportunity to discover that there are many who wait upon us. Our children wait upon us to show patience, love, and understanding toward them. Our parents wait upon us to show gratitude and compassion. Our brothers and sisters wait upon us to be tolerant, merciful, and forgiving. Our spouses wait upon us to love them as the Savior has loved each one of us."
Elder Ballard - The Importance of a Name


"The name the Savior has given to His Church tells us exactly wo we are and what we believe. We believe that Jesus Christ is the Savior and the Redeemer of all mankind. He atoned for all who would repent of their sins, and He broke the bands of death and provided resurrection from the dead. We follow Jesus Christ."
"While
Mormon
is not the full and correct name of the Church, and even though it was originally given by our detractors during our early years of persecution, it has become an acceptable nickname when applied to members rather than the institution. We do not need to stop using the name
Mormon,
when appropriate, but we should continue to give emphasis to the full and correct name of the Church itself. In other words, we should avoid and discourage the term "Mormon Church".
President Monson - Prayer


"Also evolving at a rapid rate has been the moral compass of society. Behaviors which once were considered inappropriate and immoral are now not only tolerated but also viewed by ever so many as acceptable."
"Although the world has changed, the laws of God remain constant. They have not changed; they will not change. The ten commandments are just that -- commandments. They are not suggestions. They are every bit as requisite today as they were when God gave them to the children of Israel."
"My brothers and sisters, I declare to you, however, that there is
nothing
which can bring more joy into our lives or more peace to our souls than the spirit which can come to us as we follow the Savior and keep the commandments."
"As a means of being in the world but not of the world, it is necessary that we communicate with our Heavenly Father through prayer. He wants us to do so; He'll answer our prayers."
"Not a day has gone by that I have not communicated with my Father in Heaven through prayer. It is a relationship that I cherish . . . one I would literally be lost without."
"My beloved brothers and sisters, communication with our Father in Heaven . . . including our prayers to Him and His inspiration to us . . . is necessary in order for us to weather the storms and trials of life."
"As the winds of change swirl around us and the moral fiber of society continues to disintegrate before our very eyes, may we remember the Lord's precious promises to those who trust in Him: "Fear thou not; I am with thee: be not dismayed; for I am thy God: I will strengthen thee; yeah, I will help thee; yea, I will uphold thee with the right hand of my righteousness."
There is always so much wisdom packed into those two hours of talks and inspiration. I love every minute of it and always come away from it inspired and resolved to be a better me.
Here's a yummy autumn dessert that will make a beautiful use of all the plums that we have sitting ripe on the grocery shelves at the moment. Oh how I love plums . . . I know I say this about all the fruits, but they are one of my absolute favourites!
*Plum Streusal*
Serves 4
Printable Recipe
I love this warm pudding. Over here in the UK dessert is calling pudding. This is comfy and delicious. The perfect way to use up that glut of egg shaped delights!
1 large egg
1/2 cup light muscovado sugar
1/4 cup butter, softened
1 cup milk
1 cup flour
2 tsp baking powder
1/4 tsp salt
40 small purple plums, sliced in half and pitted
StreusalTopping:
1/2 cup light muscovado sugar
2 TBS plain flour
3 TBS butter, melted
1 TBS chinese five spice powder
1 tsp ground cloves
1/2 cup walnuts, toasted and broken into pieces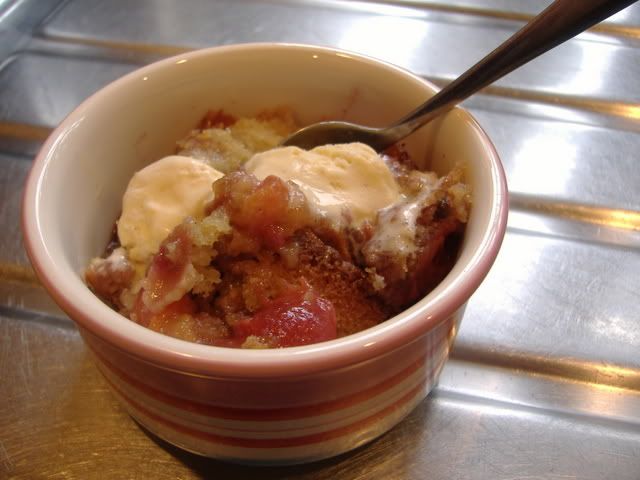 Pre-heat the oven to 180*C/350*F. Lightly butter a 9 inch square glass dish and set it aside.
Cream together the butter and the muscovado sugar. Beat in the egg. Sift together the flour, baking powder and salt. Stir into the creamed mixture alternately with the milk, mixing until smooth. It will be a loose batter.
Mix together the topping ingredients , the sugar, flour, five spice powder and cloves. Add the walnuts and melted butter, mixing until crumbly.
Place half the plums in the buttered baking dish. Pour half the batter over. Top with half the streusal topping. Repeat once more, ending up with streusal on top.
Bake in the heated oven for 1 hour, or until golden brown. Serve warm with custard or vanilla ice cream.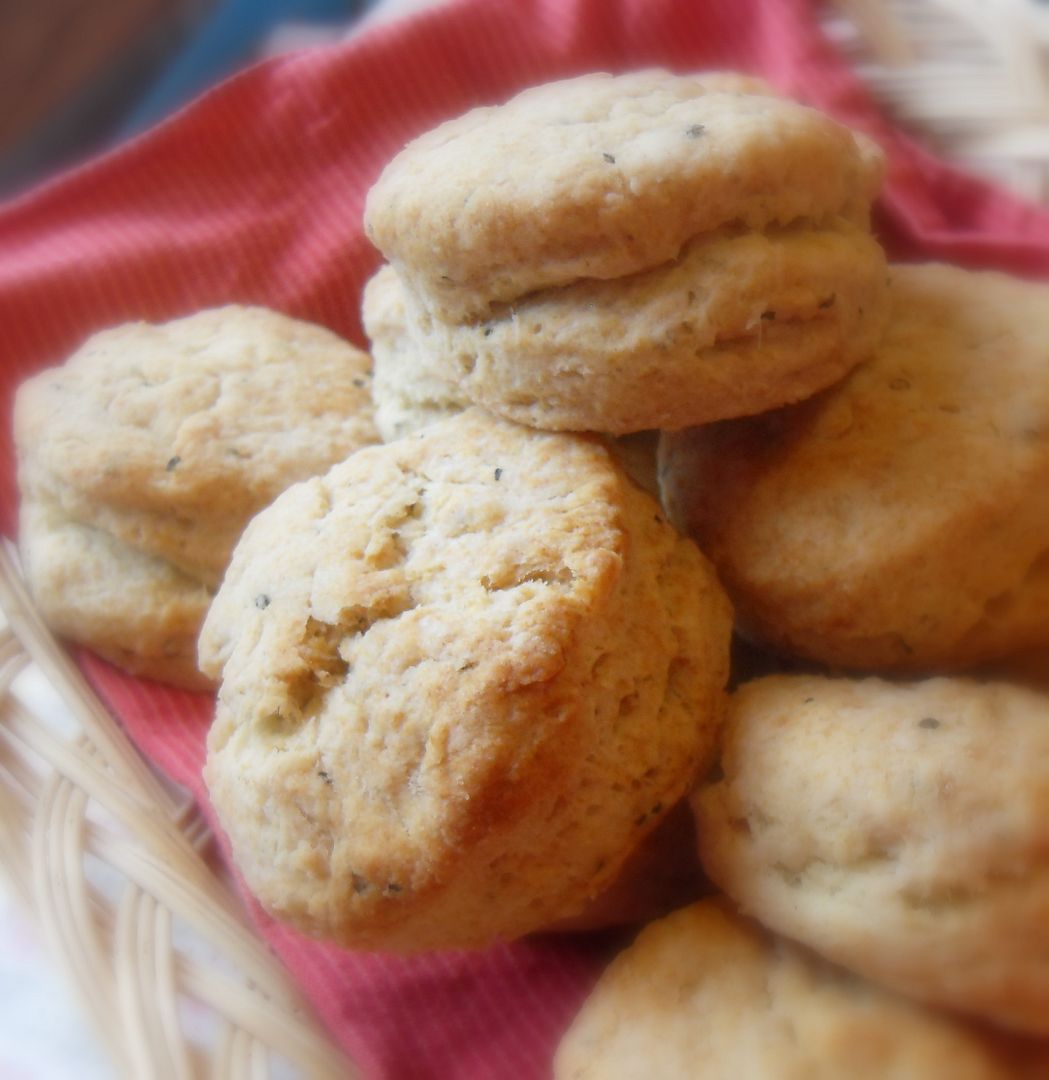 Over in
The English Kitchen
today, some delicious Black Pepper Biscuits!