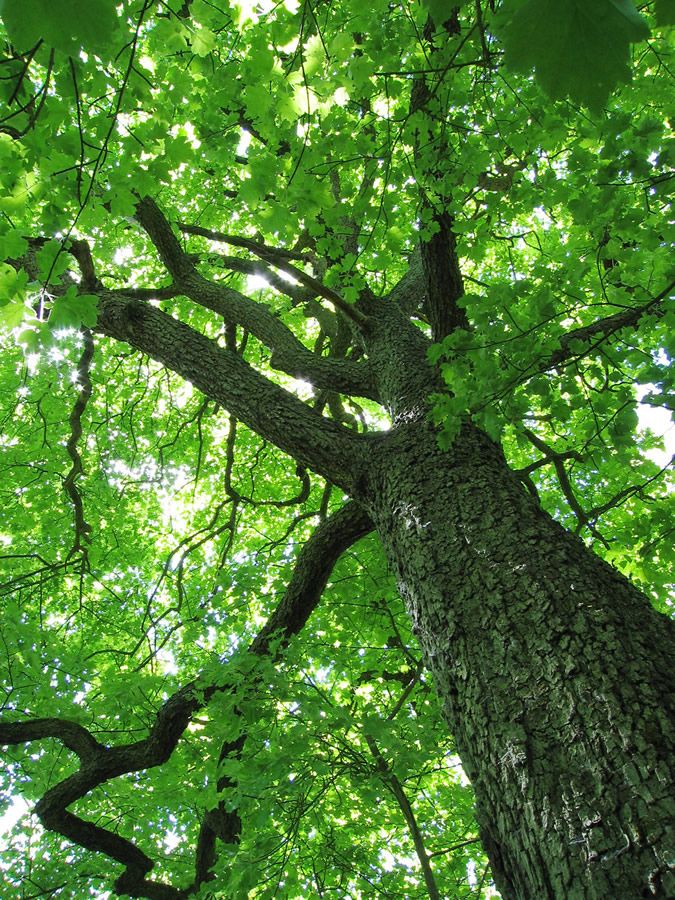 I
think
that I
shall
never
see
A
poem
lovely as a
tree.
A
tree
whose
hungry
mouth is
prest
Against the
earth's
sweet flowing breast;
A
Tree
that looks at
God
all day,
And
lifts
her leafy
arms
to pray;
A
tree
that
may
in
Summer
wear
A nest of
robins
in her hair;
Upon
whose
bosom
snow has lain;
Who
intimately
lives with rain.
Poems
are made by
fools
like me,
But only
God
can make a
tree.
~ Sergeant Joyce Kilmer
165th Infantry (69th New York), A.E.F.
(Born December 6, 1886; killed in action near Ourcy, July 30, 1918)
I have loved this poem ever since I was a girl and had to memorize it at school, it's verse tucked amidst the pages of my thick fifth grade reader. I probably didn't appreciate it half as much then as I do now . . . but I did love it's words.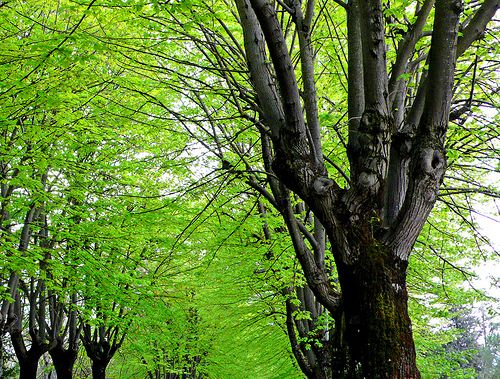 Have you ever put your nose against the bark of a tree and breathed it in . . . or laid your face against it's breadth and felt the texture of it's skin (bark) against your own . . . I know . . . I'm a wierdo. I just love to experience these types of things . . . it's like you become one with the tree, and you can feel it's soul . . . it's heart beating along with your own. Trees are such beautiful majestic things . . .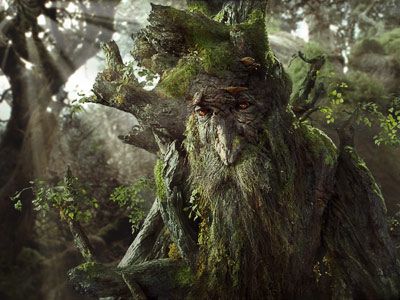 In The Lord of the Rings, there were the Ents . . . giant talking, walking trees. At once beautiful, mesmerizing and horrifying! I thought they were fabulous! The idea that a forest could come alive like that and you could talk to the trees, and they could carry you about in their arms . . . how amazing a thought!!!
It the day turns out nicely today we are going to take Mitzie and go to the seaside and have a picnic. I have my fingers crossed. We've had a really rainy and showery couple of weeks, but so far today the sun appears to be shining!! We want to take her out in the car more. Jess always hated to go in the car, so far Mitzie appears to not be bothered. We want her to love it.
In any case, we are bringing her up to Cumbria with us in September and so she needs to be used to it then for the long drive up. It will be a lot longer than the short jaunts she goes in it with us now!
A friend of mine had brought me over a jar of Giardinera Pickles a while back and I had been racking my brain trying to think of how to use them, other than just as pickles. Then I found this recipe. It's fantastic! Now I want more Giardinera Pickles but they don't make them over here. I guess I will have to make my own, eh!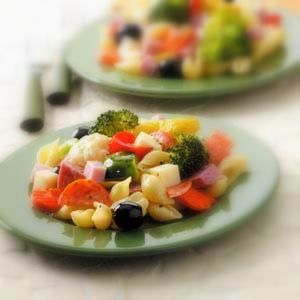 (from Taste of Home)
*Antipasto Picnic Salad*
Serves 12
Printable Recipe
A delicious pasta salad which is chock full of vegetables and cheese. I loved this!
1/2 package (8ounces) medium pasta shells
1 jar (16 ounces) giardiniera Italian type pickles
1/2 pound fresh broccoli florets
1/4 pound cubed part-skim mozzarella cheese
1/4 pound hard salami, cubed
1/4 pound deli ham, cubed
1 package (3-1/2 ounces) sliced pepperoni, cut into half moons
1 small green pepper, cut into chunks
1/2 can (6 ounces) pitted ripe olives, drained
For the Dressing:
1/4 cup olive oil
1/8 cup red wine vinegar
1 tablespoons lemon juice
1/2 teaspoon Italian seasoning
1/2 teaspoon coarsely ground pepper
1/4 teaspoon salt
Cook the pasta according to the package directions. Meanwhile, drain giardiniera, reserving 1/3 cup of the liquid. In a large bowl, combine the giardiniera, broccoli, mozzarella, salami, ham, pepperoni, green pepper and olives. Drain the pasta well, and then rinse in cold water. Stir into meat mixture.
To make the dressing, whisk the oil, vinegar, lemon juice, Italian seasoning, pepper, salt and reserved giardiniera liquid together in a small bowl. Pour over the salad and toss to coat. Refrigerate for several hours, covered, before serving.
Note - Giardiniera is a pickled vegetable mixture. It is available in mild and hot varieties, and can be found in the Italian or pickle section of your grocery store.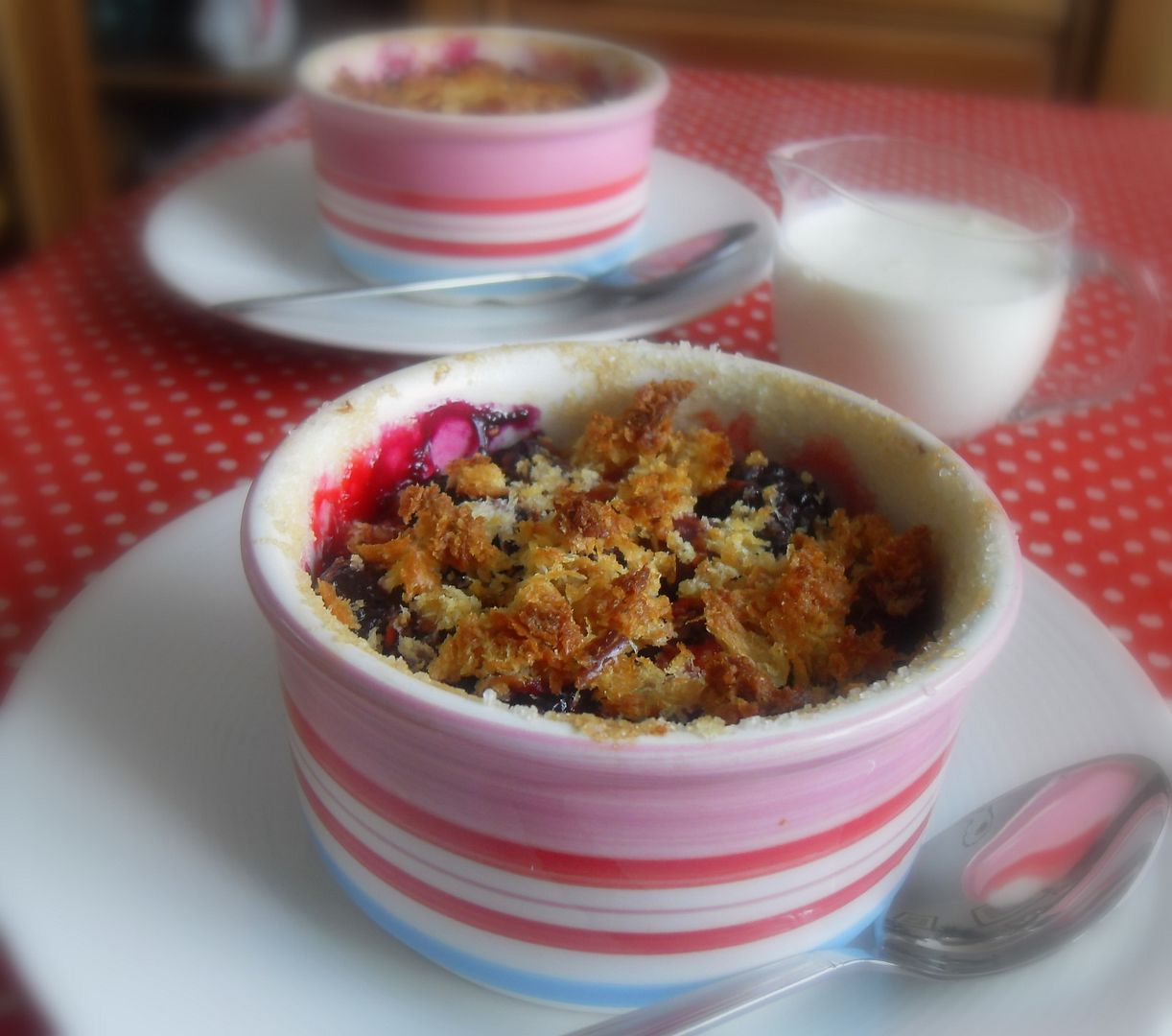 Cooking in
The English Kitchen
today, a delicious Summer Berry Brown Betty!