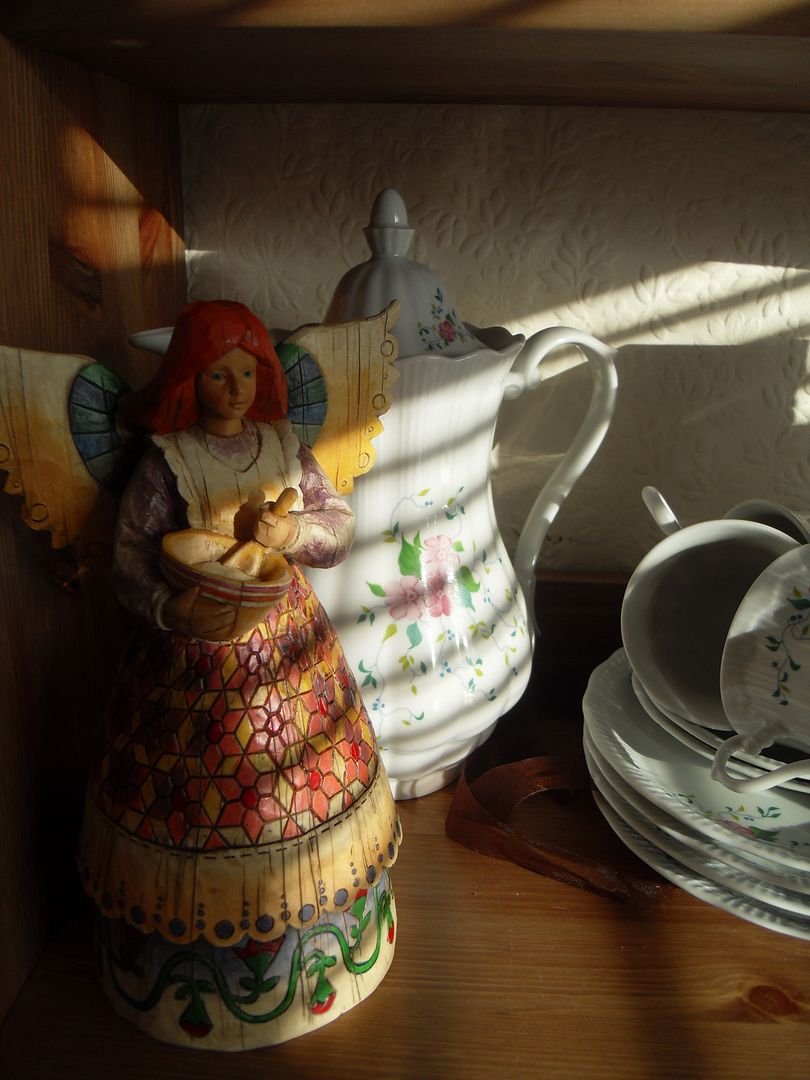 It's hard to believe I know, but here we are in September already . . . hasn't the summer flown by??? I don't know where the time has gone, but it has surely gone like the wind . . . that must mean that we have all been having fun!
Time . . . it's a gift, no matter how quickly . . . or how slowly it passes. I like to think of it as a chest containing three drawers . . .
The bottom drawer is deep and full . . . a bit cluttered in fact. It contains the stored up memories of yesteryear . . . the memories of all of our yesterdays . . .
The middle drawer is sealed tightly shut. Inside lays the mysteries of all of our tomorrows . . . secrets not to be known by us . . .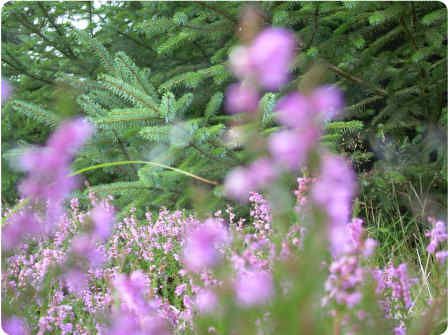 In the top drawer is stored the coinage of today . . . each copper penny to be spent with wisdom, generosity and love. The way we spend these precious coins determines what we have stored in the other two drawers . . . so we must be very careful in choosing what to spend them on, and in the manner in which we do so . . .
A chest of drawers . . . all linked together by the chest that surrounds them . . . on their own quite incomplete . . . but together . . . well . . . quite truly a special and most precious gift indeed! The gift of time.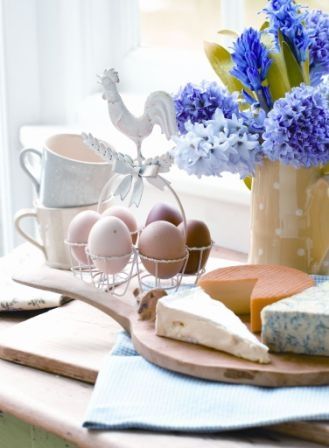 We got our Mitzie a new toy yesterday. We had gone to the Pet Store to get her some more puppy food (my goodness but it's expensive!) and I saw this and couldn't resist. She has had so much fun playing with that old basket in the garden, but I took it away and put it in the bin as she was starting to bite little bits off and I was worried that she might choke on a piece or that it would puncture her mouth or some such. When I saw this toy, I thought it might be a fair replacement!! I couldn't have picked anything more fun for her! This video speaks for itself. Enjoy!
Just look at the way that tail wags when Todd comes into view! She just adores him! I think actually the feeling is quite mutual!
Can anything on earth be more tasty than fresh beetroot from the garden. Normally we have it boiled or roasted but yesterday I thought I would be nostalgic and present it to Todd in a way I hadn't had it in years and a way he's never had it! Harvard beets. Back home you can buy tins of them prepared this way in the shops. One of my favourites! Fresh is infinitely better though! I may do this again tonight, they were so very tasty!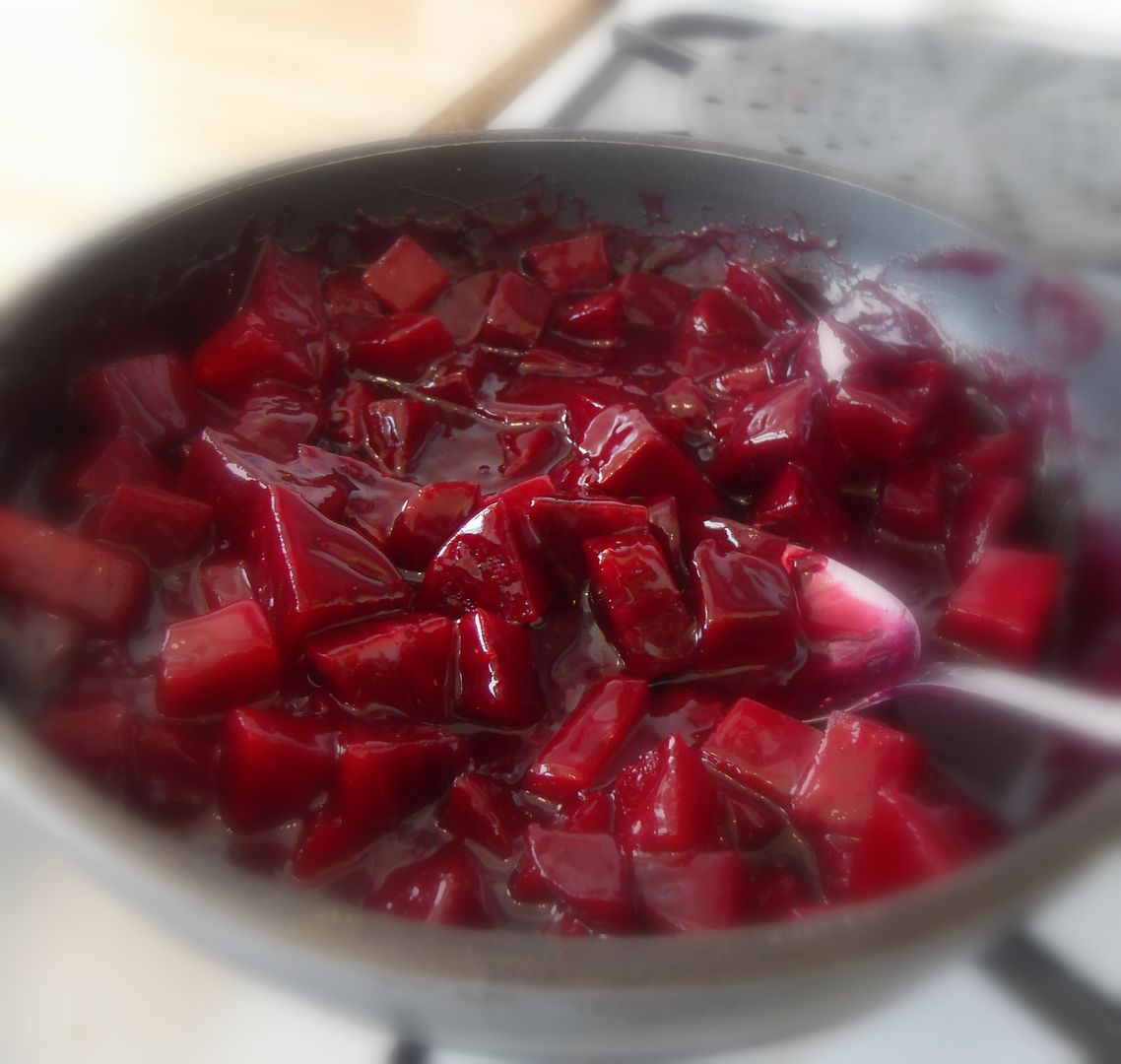 *Harvard Beets*
Serves 6
Printable Recipe
Beets are my favourite vegetable. Delicous and earthy beets in a buttery sweet and sour sauce. I love this!
1 (15 ounce) tins of sliced beets, or the equivalent measure
of cooked fresh beetroot, cut into small chunks
3/4 cup sugar
4 tsp cornstarch
1/3 cup white vinegar
1/3 cup water
3 TBS butter
salt and black pepper to taste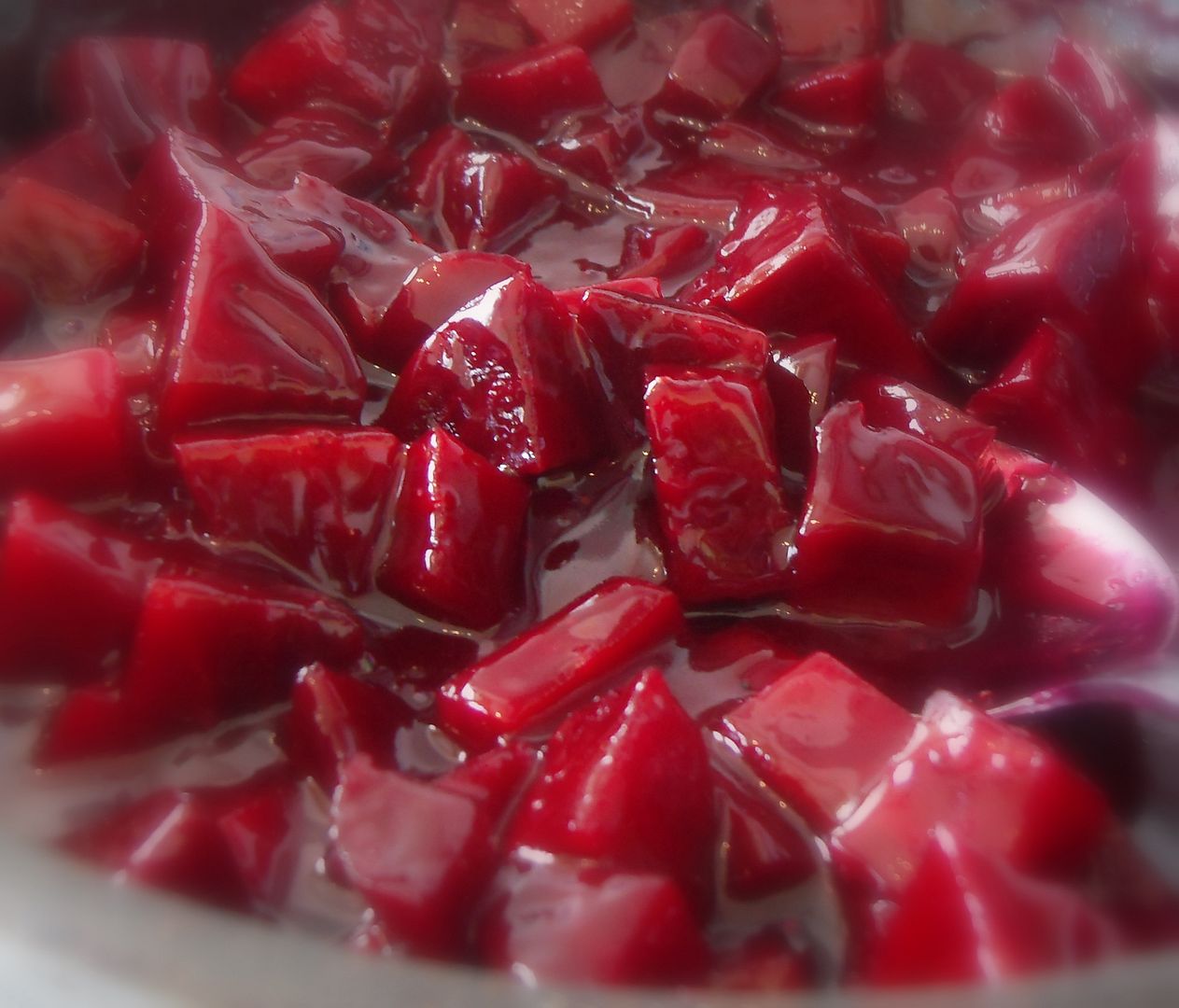 Whisk the sugar and cornstarch together in small skillet. Whisk in the white vinegar and water until the mixture is smooth. Cook and stir over medium heat until it comes to a full boil and thickens. Add the beets and stir. Reduce the heat to low and simmer for about 10 minutes, until completely heated through. Season to taste with salt and black pepper. Stir in the butter and allow it to melt and amalgamate into the sauce. Serve hot.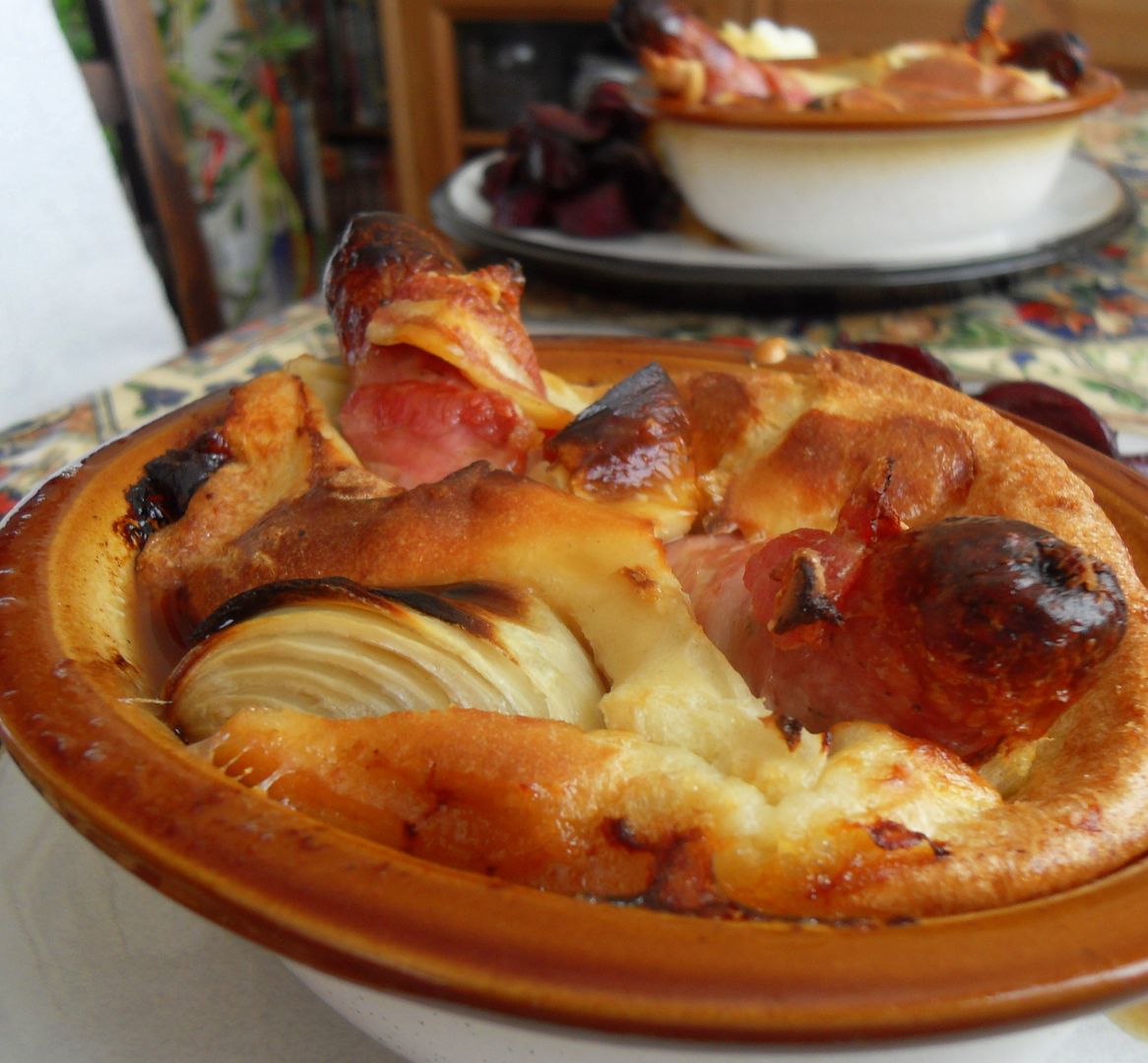 Cooking in
The English Kitchen
today, it's Sausage and Bacon Toad in the Hole!!