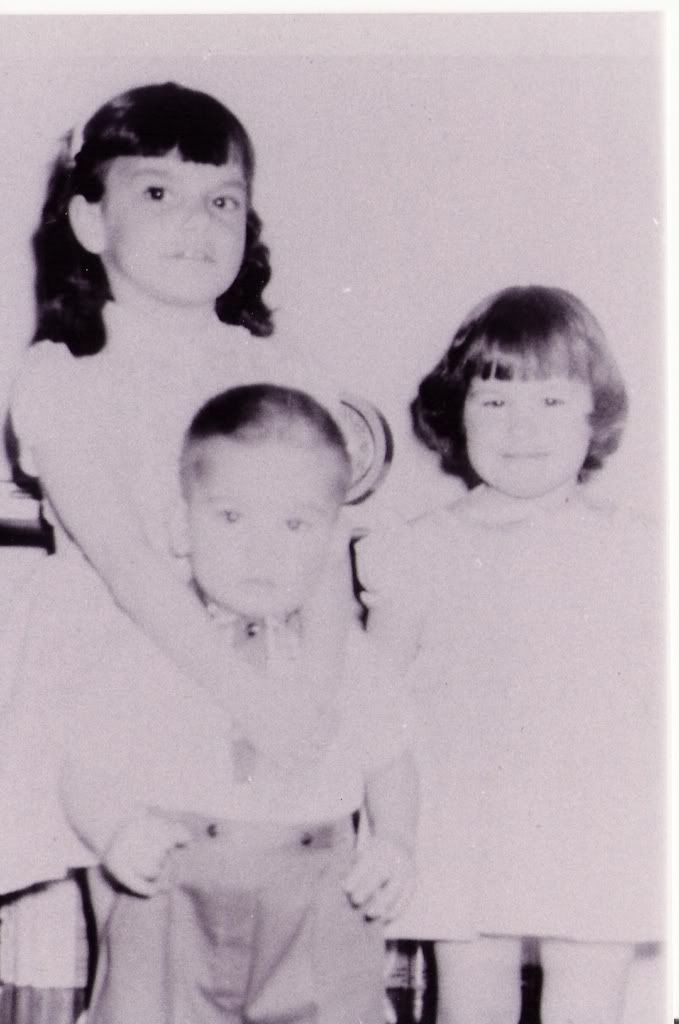 Do you remember when we had Winter clothes and Summer clothes? I do. All of my winter clothes were made of wool and were itchy. There were thick sweaters and stockings. The stockings actually went on with a garter and were flesh coloured and covered with nubbies that I hated, because each one felt as big as a marble. Thankfully leotards came in eventually . . . they were all one piece and came in a variety of colours . . . but after a lot of washes, they went nubby too . . . I had flannelette pajamas for winter and cotton baby dolls for summer. In the winter time we had to wear cotton undershirts, which we didn't have to wear in the summer. In summer we had knee socks.
The Winter clothes went away at Easter. Packed into cardboard boxes and littered with moth balls, they would get tucked into the loft and the summer clothes would be brought down. It was always very exciting . . . almost like Christmas. Lists would be made of what needed to be replaced, if anything. Things outgrown would be handed down to my younger sister. I can remember my legs feeling cold for the first little while because they were half bare, but then I got used to it . . .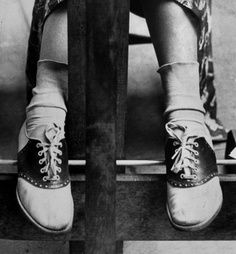 I think I had a pretty special childhood actually. We didn't have expensive toys and such. Pick up Sticks was about as high tech as we got, along with Saturday morning cartoons, Tiddly Winks and Paper Dolls. We had to make our own fun. I remember hot summer days that were long and lazy . . . and all of the kids in the neighborhood getting together to play games as a group.
There would be Red Light/Green Light, Red Rover Red Rover, Frozen Tag, British Bull Dog, Dodge Ball . . . Hide and Seek . . . to name just a few. We all got along fairly well.
We had a bread man and a meat man and a fish man and a milk man and a vegetable man . . . the milk man came several times a week, but the others only came once or twice. The grocery store was for things you couldn't get from these door to door delivery men. We knew them by name, and trusted them . . . they stopped to pass the time of day and once in a while had a treat for the kiddos. I can remember our milk man giving us popsicles from time to time and they were like a gift from heaven.
We didn't drink soda pop. That was a really rare treat. We drank cool-aid . . . which was a dry powdered mix that came in a small packet that my mother mixed up with sugar and water in a large jug. We just had plastic cups at home, but some of the other kids in the neighborhood had really cool coloured aluminum ones. Cool aid tasted better in those for some reason . . . and it seemed to be colder. It probably wasn't, but that was the power of suggestion . . . because the metal felt cool . . . the drink felt colder.
We believed in God, Fairies and Jolly Green Giants . . . and that wishes could come true . . .
All the grownups in the neighborhood knew who you were and who your parents were. They weren't afraid to tell you off if you did something wrong, and they weren't afraid to tell your parents either . . .
When they did, you got in trouble twice . . .
You knew you could go to any adult if you needed help. You didn't just have two parents, you had a whole neighborhood of them . . .
Everyone went to Sunday School on Sundays. Our parents might not go to church, but that didn't matter . . . we didn't really question it. We had a bus that picked us up and it would drop us off at either the Protestant church or the Catholic church. We got little pins for perfect attendance for the year and certificates . . . it was the same at school, and our school days always started off with the Lords prayer. Doesn't happen anymore . . . and I can't help wondering what was so wrong about that really . . .
We had Christmas Pageants at church
and
at school . . . and
nobody
was offended. And, if they were . . . they were too polite to say so.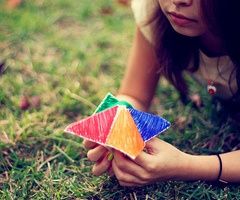 Our futures were secure . . . and counted out by number.
We made our own fun . . .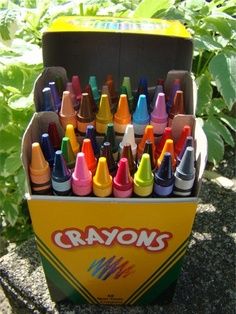 Fun came in a box . . .
Or a book . . .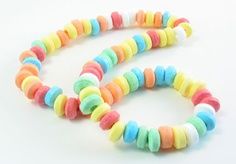 We had jewelry you could eat . . .
And a dime could get you something good to eat and a prize that was something worth having . . .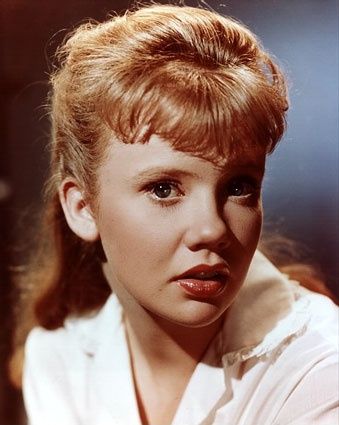 We had role models who took their jobs seriously . . . and who were worth looking up to.
Everyone had value and importance . . .
Our mother's had all the latest gadgets . . .
We all knew what glue tasted like . . .
And just
one
of these on your homework brought immeasurable joy . . . especially if it was gold.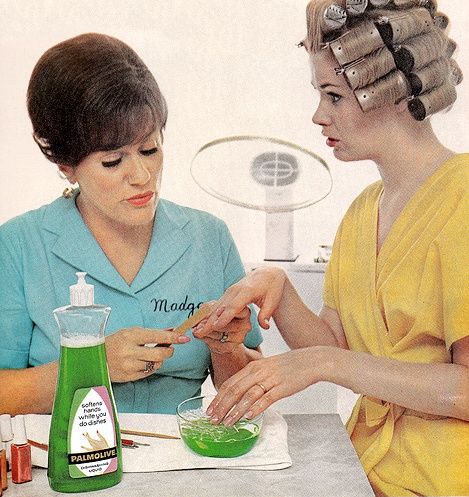 Madge knew all of your secrets . . . and you could trust her with them . . .
Pinkie swear . . .
We are having the best year with our strawberries. A bumper crop! Yesterday when we had the missionaries here for supper, I was able to actually feed them strawberries for dessert. Nothing fancy, mind . . . just sliced with a bit of sugar along with some pound cake and whipped cream. We all enjoyed them very much. Did you pick strawberries for a summer job when you were growing up? We did. A truck would come and pick everyone up in the morning and you would labor in the field all day for about $5, which seems pretty paltry now. Hard, hard work though . . . back breaking, and it would be so so so hot. You got paid by the pallet, which was a lotta lotta picking.
Mind you, my first job away from home was as an accounts clerk in a gas company in Kentville Nova Scotia. I got $89 a week for a five day a week, 9 to 5 job. After I paid my room and board of $25 a week, that left me with a tidy little sum for clothes and what not. I was boarding with a little old woman called Mrs. Boates. She had a huge old Victorian house on the top of a hill. She also had ants in her kitchen because when I would be eating my dinner, they would be crawling on the side of my plate which kind of grossed me out but I was too shy to say anything about it. All of my sandwiches that I took to work for my lunch were made on homemade bread and she made the BEST corn chowder I have ever tastes. When I left to get married, she gave me a little metal recipe box that I still have.
I was so shy back then. All I did was go to work, come back to the boarding house and stay in my room except for meals. I was in bed by 7 every night. How many 18 year olds do you know that are in bed by 7 every night nowadays, lol. I was literally afraid of my shadow.
And with that I will leave you with a thought for the day . . .
.
° * 。 • ˚ ˚ ˛ ˚ ˛ •
•。★★ 。* 。
° 。 ° ˛˚˛ * _Π_____*。*˚
˚ ˛ •˛•˚ */______/~\。˚ ˚ ˛
˚ ˛ •˛• ˚ | 田田 |門 ★
*.˛.° ˛°
A flower does not think of
competing with the flower
next to it. It just blooms.
~Unknown
•。★★ 。* 。
Have a fabulous Wednesday! Don't forget!!

═══════════ ღೋƸ̵̡Ӝ̵̨̄Ʒღೋ ═══════════ ⊰✿░G░O░D⊰✿⊰L░O░V░E░S⊰✿⊰░Y░O░U░⊰✿
═══════════ ღೋƸ̵̡Ӝ̵̨̄Ʒღೋ ═══════════