"The world is fairly studded and strewn with pennies cast broadside from a generous hand. But who gets excited by a mere penny?...It is dire poverty indeed when a man is so malnourished and fatigued that he won't stoop to pick up a penny. But if you cultivate a healthy poverty and simplicity, so that finding a penny will literally make your day, then, since the world is in fact planted with pennies, you have with your poverty bought a lifetime of days. It is that simple. what you see is what you get." ~Anne Dillard
A few of the small and wonderful things from the past week which brought untold joy into my life. It's the small things in life which truly mean the most. Simple abundance . . . it's the best.
Dancing on Ice. I love it. Mostly because I love to watch figure skating. Figure skating is something my mother and I used to watch together. We don't get a lot of figure skating over here, not that I have been able to find anyways, so a program like this is something which I really enjoy. I have a lot of respect for the celebrities who take the challenge on, and for the professionals that coach and skate with them. I think it takes a lot of courage on both their parts. They are moving about on skates as sharp as knives, at great speeds, on a surface that is slippery and hard. The potential for injury is so great. I just think they are really brave. When I was a girl I would have loved to take figure skating lessons, but there was no money in the family budget for things like that. I would have probably been really terrible at it anyways. I did manage to get my skaters badge in Girl Guides however, but don't ask me how, because skating backwards was never my forte! True story, the very last time I had skates on was abou 22 years ago. The field next to our farmhouse was frozen over and the kids had been skating on it. One day when they were at school, I decided I would like to try. I used my youngest daughters skates. Got them on, and managed to get to the field, but by the time I got there my ankles were so tired and weak I could hardly walk, so I had to virtually crawl back to the house. Never again . . .
I got to talk to my oldest son several times this week. I love our conversations. I love talking to all my children, but there are really only three that I talk to, but I would love talking to the other two as well if I could. Anthony and I got to talk, I think, three times in all this week. He is producing Life Stand Up Comedy Shows at weekends in his spare time. He works at an Art Gallery the rest of the time. The shows are doing really well, selling out most times, which is good! I am really proud of him. (Well all my kids.) Anthony is a good man with a good heart. Love him to bits. He made my lifelong dream of becoming a mother come true!
Happy Birthday to Luke, his youngest son, who is turning 7 tomorrow! He is an engaging little man who loves Pugs, games and cinnamon rolls!
They are growing up far too quickly!
Someone make it stop!
Loyal friends and family
Bon Maman Chocolate Caramel Petities Tartlets. They have lemon also, but these chocolate caramel ones are gorgeous. They are like little cookie tarts, crisp and buttery pastry, filled with a thin layer of caramel topped with milk chocolate. YUMMO! And they are not too bad calorie wise, only 74, which is a really tasty way to get in a less than 100 calorie indulgence, especially if you nibble it in tiny tiny bites to make it last longer.
Hugs at church. You can never have too many of these. One size fits all.
Simple pleasures. I think that when we get to the ends of our lives, we will discover that they are mostly made up of simple pleasures which brought us joy each and every day. In fact I think the key to a happy life is in embracing these simple pleasures every moment of every day.
Having a place where I belong . . .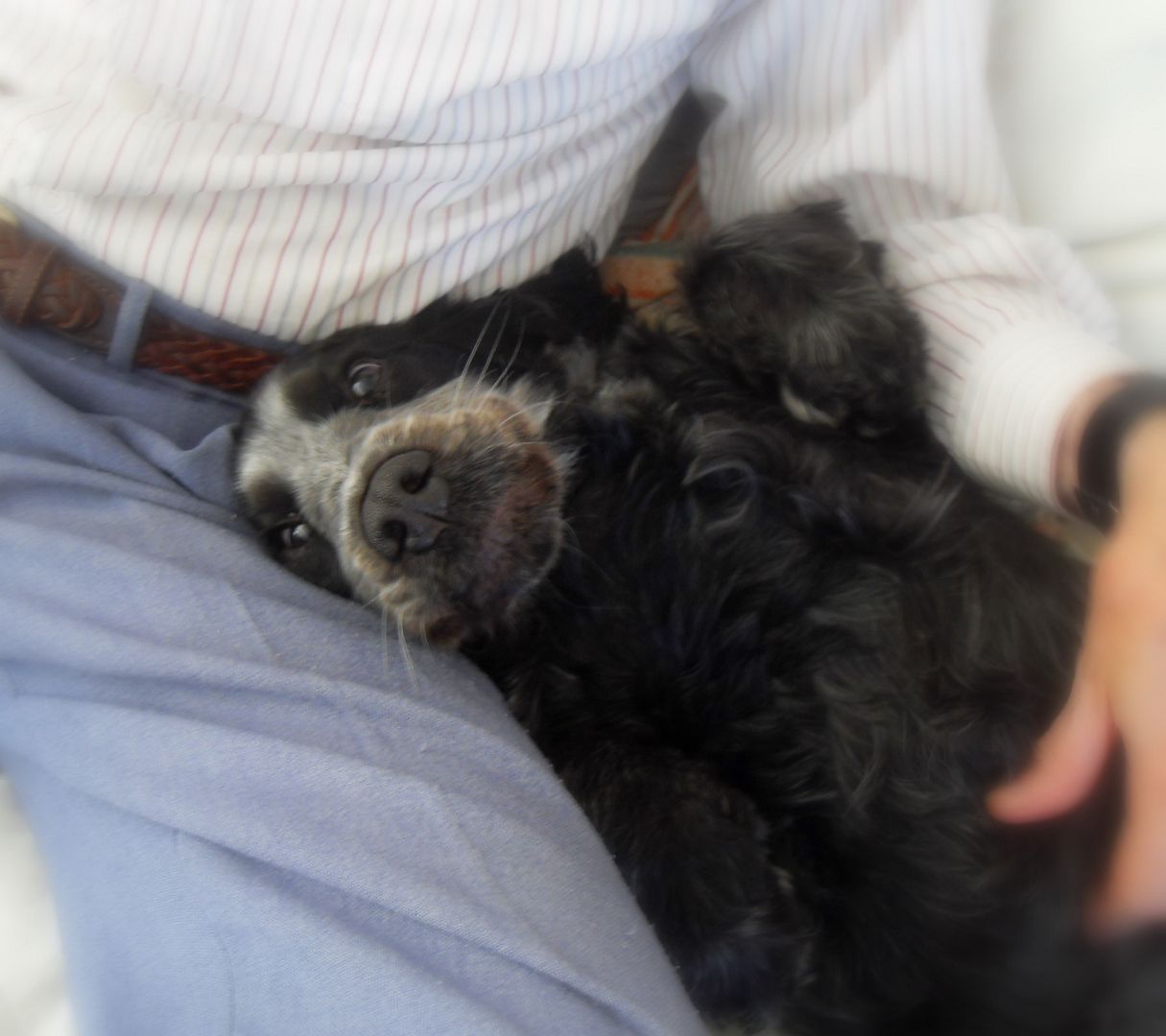 And sharing it with the ones that I love most of all . . .

"Whatever our souls are made of, his and mine are the same." ~ Emily Bronte

Having someone to hold hands with. It means that I am not alone. My life is shared by someone who wants to hold my hand. I am content.
Hot soup on cold days . . .
My life is filled to overflowing with small and wonderful things actually . . . I count my blessings every day and know my cup runneth over. That is the true secret to happiness I believe . . . being able to count your blessings and seeing the joy to be found . . . even in the most mundane.

A thought to carry with you through today . . .
° * 。 • ˚ ˚ ˛ ˚ ˛ •
•。★★ 。* 。
° 。 ° ˛˚˛ * _Π_____*。*˚
˚ ˛ •˛•˚ */______/~\。˚ ˚ ˛
˚ ˛ •˛• ˚ | 田田 |門 ★
*.˛.
"Miracles occur naturally as expressions of love.
The real miracle is the love that inspires them.
In this sense everything that comes from love is miracle"
~ Marie Lloyd
•。★★ 。* 。
BOOK OF MORMON CORNER - Today's Reading -
Jacob 7:21-Enos 1:10
Question - What changes came as a result of Jacob's prayer? What similarities can you see between Enos and his uncle Nephi?
My Thoughts -
When the power of God came down upon the people the blessings to them were 1. peace 2. love of God 3. desire to study the scriptures 4. resistance to Sherem's lies 5. desire to do missionary work. Jacob was pleased and recognised that his prayers were answered.
Today two things stood out to me from the Enos reading.
1️. "I knew that God could not lie". How? How did he KNOW that? I always thought of Enos as a not fully committed member . . . hence the struggle, day long prayer and repentance. But when I read it today I thought of him as a committed member that has been given a whopping responsibility, to fill his fathers shoes, and keep the record. That has driven him to dig deep, and come right before God for help in his new responsibility.
2️. Faith in Jesus Christ made him WHOLE, once he was whole THEN he "began to feel a desire" for the welfare of his brethren. His complete conversion came first then the desire for others to have what he felt naturally followed.
Enos and nephi both had the desire to help their brethren, both had this righteous goal in mind that they might do o the Lord's work and bring people to salvation. They both had great faith in Christ who they could not see and who had not even come to earth yet. They both had a hunger for knowledge and light.
Tomorrow's Reading (Day 88) -
Enos 1:11-27
Question - How can prayer sometimes be a struggle? How do you find rest in the Saviour?
I hope your week ahead is filled to overflowing with small and wonderful things. Don't forget!
═══════════ ღೋƸ̵̡Ӝ̵̨̄Ʒღೋ ═══════════
⊰✿░G░O░D⊰✿⊰L░O░V░E░S⊰✿⊰░Y░O░U░⊰✿

═══════════ ღೋƸ̵̡Ӝ̵̨̄Ʒღೋ ═══════════