If . . . I had my life to live over again, I'd try to make more mistakes next time. All the best lessons so far in my life have been learned through making mistakes. Some have been real doozers. I'd not give any of those lessons up, not for anything, and I'd add a few more . . .
sooner in life rather
than later
...
I would know when to relax and when to limber up. I'd get more exercise and I'd enjoy it. I'd climb more mountains and swim more rivers. I would do more walking and maybe even run a bit . . . maybe even a lot. I'd be more of a hands-on athlete than an
armchair
athlete
...
I'd be a bit sillier than I've been on this trip . . . I'd laugh more . . . love more . . . take some things less seriously, and others more seriously. I'd walk on more beaches and kiss more lovers. I'd be a bit more irresponsible about some things and a lot more responsible about others . . . I'd open more books and get a better education. I'd not be in such a rush to do the things I did. I'd take more time . . . for everything
every decision
every choice
every
dream
...
I'd do more walking and looking, watch more sunsets and be awake for more sunrises. I'd eat more ice cream and fewer salads . . . more fruit and fewer potato chips. I'd eat more vegetables and less meat. I'd be more balanced in everything and less full on . . . have more actual problems and fewer imaginary ones . . . I'd throw more caution to the wind and I'd take a few more chances.
I'd believe more
and have more
faith in
me
...
You see . . . I have always been one of those people who lives hygenically and sensibly and sanely . . . day after day and hour after hour. I've always been responsible, felt responsible, lived responsibly . . . Oh, sure. I have had my moments, but if I had it to do all over again . . . I'd have more of them. In fact, I'd try to have nothing else. Just moments. Day after day of moments, instead of always trying to live so many years ahead in the day.
I'd just be more
p-r-e-s-e-n-t
...
I have been one of those people who never go anywhere without a thermometer, a band-aid, a hot water bottle, a gargle, a raincoat, an aspirin and a parachute. If I had it to do over, I'd go more places, meet more people, do more things and travel lighter than I have. I'd lug a lot less baggage,
I'd ponder longer on the why not's?
than on the
whys?
...
If I had my life to live over . . . I would ride on more carousels, and pick more daisies. I'd do more fishin' instead of just a wishin' The good thing is . . .
its never too late
to start
now
...
A thought to carry with you through today . . .
.° * 。 • ˚ ˚ ˛ ˚ ˛ •
•。★★ 。* 。
° 。 ° ˛˚˛ * _Π_____*。*˚
˚ ˛ •˛•˚ */______/~\。˚ ˚ ˛
˚ ˛ •˛• ˚ | 田田 |門 ★
*.˛.° ˛°. .
˛*
Do what you have to do until
you can do what you want to do.
Spiritual Enlightenment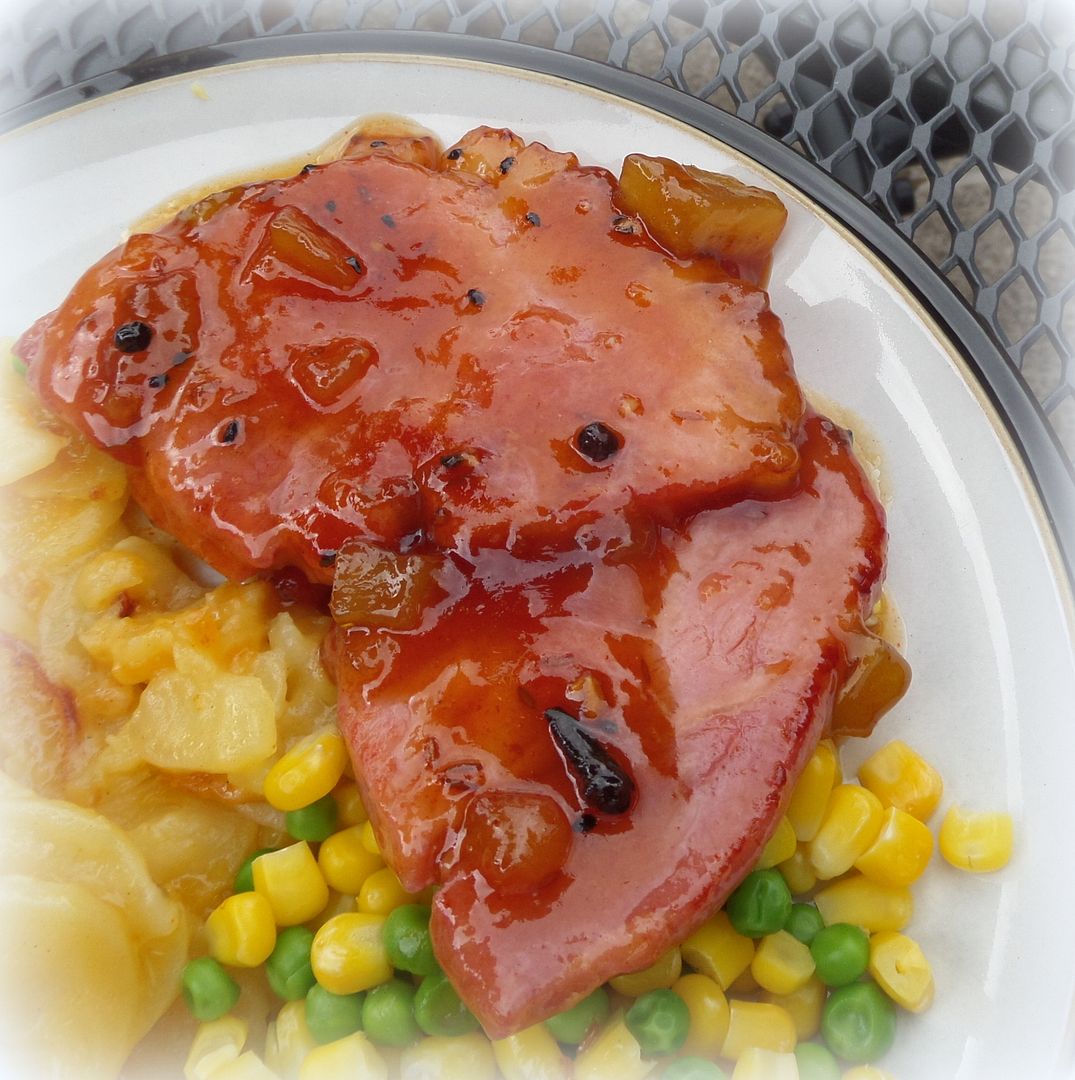 Cooking in The English Kitchen today . . .
Sticky Gammon Steaks
. Yum!
Have a superdy duperdy Wednesday. Kiss a few frogs, eat a few cookies, have a nice walk and watch the sun set . . . but don't forget . . .
═══════════ ღೋƸ̵̡Ӝ̵̨̄Ʒღೋ ═══════════ ⊰✿░G░O░D⊰✿⊰L░O░V░E░S⊰✿⊰░Y░O░U░⊰✿
═══════════ ღೋƸ̵̡Ӝ̵̨̄Ʒღೋ ═══════════
And I do too!