I went with a good friend of ours, along with Todd, to visit our friend's wife in hospital last night. Peter was Todd's best man when we got married and Audrey was one of the first friends I made when I moved over here to the UK. Not only have we always been great friends, but we have worked together closely in our callings in the church. Both have been great examples to me of diligence, trustworthyness and caring, of courage under fire, steadfastness . . . they have always been good and kind people, loving. We once went on holiday with them and shared a cottage in the South of France for two weeks. It is not every friend you could spend that amount of time with in such close company and remain friends, but we did and we have. They are just good, good people and we love them to bits.
Audrey had a stroke about a year before we moved back here to Chester, so about eight years ago now, and we have seen a gradual deline in her health ever since. When we first moved back we were still able to go out to dinner together on occasion and on long walks and forays into the countryside together. We have always enjoyed going on walks together and breaking bread together as couples. In these last few years I have watched things change dramatically . . . at first slowly, but over this past year quite rapidly for my dear sweet friend and it breaks my heart. She has lost all of her mobility now and has dementia. She is fading away in front of us, but every now and again you see a tiny spark of who she once was and it is beautiful and yet bittersweet at the same time. I can only imagine how this feels for her husband. There has only ever been each other for them . . .
I sat with her last night and held her hand, which felt so very frail in mine. She looked so small in the bed and remarked frequently about the birds flying about the room, which only she could see. She still knew me, which was good. Her hand was so cold. I read to her a bit from a book I had brought with me. Conversation is hard and one sided now, and so I had thought that bringing something I could read to her would be good for us both. The book was an old one,
The Best of Still Meadow
,
a treasury of country living
, by Gladys Taber. It is filled with the writings of Gladys Taber in a seasonal overview of her life at her home Stillmeadow, nestled in the New England countryside. I read from February, and the joys of feeding the birds in the winter and of Gladys wee granddaughter's first foray out into the snow. I think we all enjoyed it. Because Audrey, Peter and Todd for that matter are all hard of hearing I had to read a bit loudly in order to be heard, and so everyone in the Ward heard my words. I don't think they minded very much. There are four other elderly women in the Ward and none had any company to sit with them . . . just Audrey.
We all sat there together and Glady's words wove a spell about us . . . as she fed the chickadees and juncos at the feeder, while cheeky squirrels sat on the sidelines waiting for their chance to steal the best of what had been put down. We sat through a blizzard together . . . sleet and snow . . . and gazed through windowpanes pebbled over with ice . . . and marveled at a toddler's first experience with pure country snow, a world adrift with pearl . . . glittering and shining beneath the clear blue sky of a winter storm's aftermath . . .
It was a pleasant way to while away an hour . . . and, I hope . . . a welcome distraction from the woes of hospital life day in and day out. Peter said that she had been very grumpy of late and I am not surprised. For someone who had always been so vibrant and active to have to lay there day after day with nothing to watch or read or do . . . nothing but the imaginary birds that flit across the ceiling of the ward, it must be very frustrating to say the least. It is my prayer that she will soon be well enough to go home again, but I have my doubts . . .
Please keep Audrey and Peter in your prayers. Thanks so much.
When we got home we watched the very last episode of the Gilmore Girls, Season 7 the final one and I cried. Of course there are still the Year in the Life episodes to watch, but I have never been so sad at the end of a series. It was a mix of sad and happy . . . you are sad to see it end, but so happy that it ends with Lorelai and Luke together, finally and you think that its going to last this time. You are sad that Rory is going off on her life adventures and leaving Lorelai behind, but happy for this life filled with promise that awaits Rory. I guess that is what they call bittersweet. I said to Todd, once we finish the Year in the Life specials, we will have to go back and watch the whole series again from the beginning. This is the "Little House" of the Millennium. Just nice. I like nice.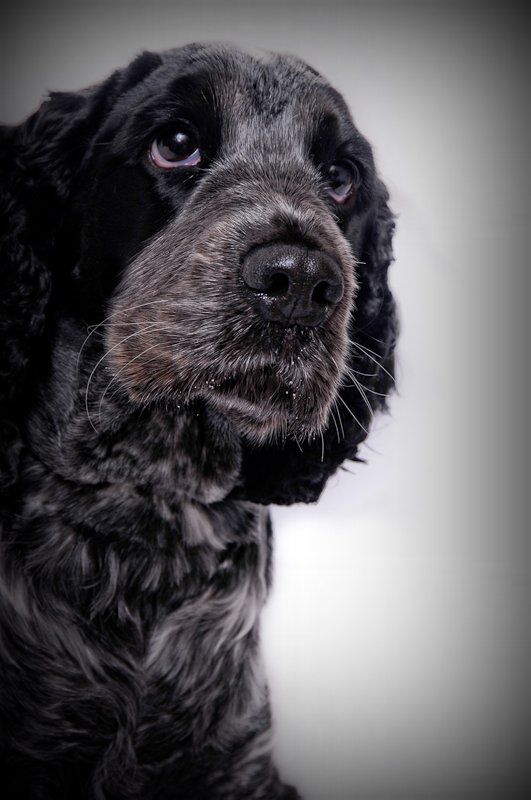 Mitzie is off to the groomers this morning. I love it when she gets back and is so soft and silky and smelling nice. She should have actually gone yesterday, but we had switched the appointment to Saturday because we thought that Todd would have started his radiation treatments already. I won't be going with them to the groomers as I have a turkey to roast. Its for the book so I can have some nice photos. I am enjoying the process of writing this book. I was picking art for it yesterday. There is so much that I want it to be . . . that my mind is filled to overflowing and it is so hard to choose what I want in it. What if this is the only book I ever have the chance to write and publish? I want what's in it to be the best . . . but what if it isn't the only book I have the chance to do, should I leave something for the future . . . decisions, decisions . . . I want it to have a ribbon inside and little flowers around the page numbers . . .

And with that I will leave you with a thought for the day . . .



.° * 。 • ˚ ˚ ˛ ˚ ˛ •
•。★★ 。* 。
° 。 ° ˛˚˛ * _Π_____*。*˚
˚ ˛ •˛•˚ */______/~\。˚ ˚ ˛
˚ ˛ •˛• ˚ | 田田 |門 ★
*.˛.° ˛°. .
˛*
As you create a home, don't get distracted with
a lot of things that have no meaning for either you
or your family. Don't dwell on your failures, but
think about your successes.
~Marjorie Pay Hinckley, Small and Simple Things
.° * 。 • ˚ ˚ ˛ ˚ ˛ •
•。★★ 。* 。
.° * 。 • ˚ ˚ ˛ ˚ ˛ •
Spiritual Enlightenment
Cooking In The English Kitchen today . . .
Marmalade Pudding with a Grand Marnier Custard
. Scrumptious.
Have a great Saturday . . . Don't forget no matter what!
═══════════ ღೋƸ̵̡Ӝ̵̨̄Ʒღೋ ═══════════ ⊰✿░G░O░D⊰✿⊰L░O░V░E░S⊰✿⊰░Y░O░U░⊰✿
═══════════ ღೋƸ̵̡Ӝ̵̨̄Ʒღೋ ═══════════
And I do too!!