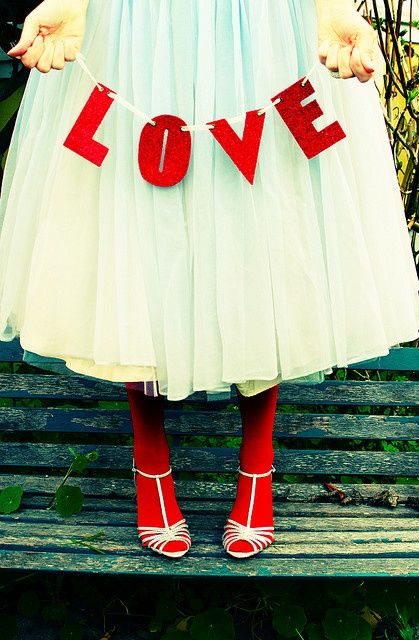 We are coming up to one of my favourite days of the year soon, Valentines Day. Todd would argue that its a day invented by card companies to help take away your cash . . . and there are some who would say that you shouldn't need a special day of the year to show your loved ones that you love them, and that would be right on both counts, but it is a day I love all the same. I do try to show my loved ones that I love them every day, but it's kind of nice to "celebrate" that every day love in a special way on Valentines day! I think so at any rate. And who doesn't like to get a card or special object of remembrance or appreciation?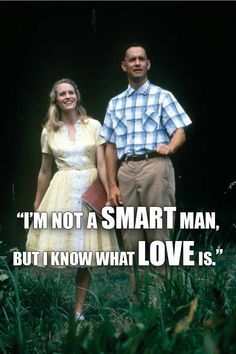 I love the film Forest Gump. There are lots of memorable scenes and lines in it like . . . Life is like a box of chocolates, etc. But one of my favourite lines from the film is when Forest says to Jenny, "I am not a smart man, but I know what Love is." That line always touches my heart in a special way.
You DON'T have to be smart to know what love IS, and you don't have to be smart to know what love ISN'T!
Love . . . its the one thing which we cannot thrive without, next to food and water. Scientific experiments have shown this to be true. Love even makes flowers bloom better, and can soften even the hardest of hearts.
Love comes in many shapes, sizes, types . . . there is no one single kind of love. Love is wine and roses, and yet it is much more than wine and roses. Love is selfless, all-consuming, giving, patient, kind, long-suffering, generous in thought mind and deed, courageous . . . love does not fail, no matter when, what or how.
Love is the greatest commandment . . . which is two fold. The first part being to love God with all your mind, heart and souls, and the second being to love others as you would love yourself. Christ taught that on these two aspects of love, all the other commandments hung.
And indeed, if everyone in the world practiced just those two things, this very world we live in would be utterly and totally transformed.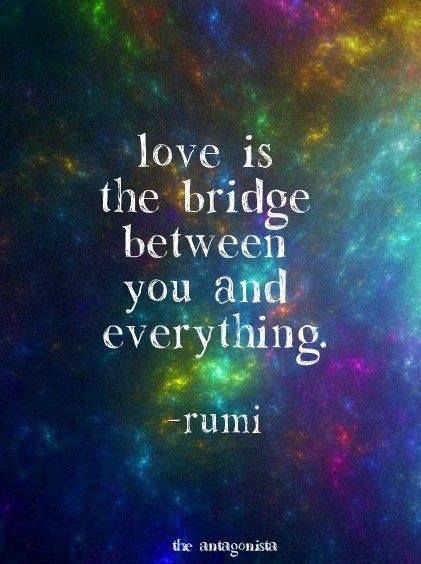 Love turns enemies into friends. The Saviour taught us to "Pray for those that despitefully use you." It is pretty hard not to love someone you are praying for, and in turn . . . it is very difficult not to love someone who thinks enough of you to pray for you. Love transforms everything. It makes the unloveable somehow loveable . . .
Its like a magic potion that changes everything in its wake . . .
Love will not hurt you. Love is not to be confused with sex. Love is not sex, although when you have a personal amorous love for another being there is that need to be as close as you can to them in an intimate way . . . but the true test of love is to be close without the confusion of that sort of intimacy. People's minds are often clouded and deceived by intimacy . . . tricked into thinking the two things are one and the same, but . . . they are not. One is animal lust and a need, and indeed without it all living things would cease to exist, but it is not the be-all and end-all of the human experience. Intimacy is precious and something to be treasured between two individuals who are so committed to each other that they wish to spend the rest of their lives together . . . and to have a family together.
But love can exist without physical intimacy and physical intimacy can exist without love, and it is when people confuse that intimacy with love that they run into trouble. The true test of romantic love is being able to feel close and committed to someone without our minds and thoughts being clouded by that intimacy. First love . . . and then marriage (committment) and then intimacy. That is the right way to do things . . .I see the consequences and sorrow all around me in this world from people who have gotten those things the wrong way around, and confused intimacy for love.
Love is patient. Love waits for things to be right.
We spent hours at the hospital yesterday only to have to come back home again without having the procedure done that Todd needed doing because everything wasn't right about things at present, and they have to be right before we can proceed. These little hiccups. A prescription was given, more waiting . . . and then back home again and we will be returning a week Monday to have (hopefully) done what we should have had done yesterday and then (fingers crossed) things can proceed. Life is full of these little hiccups.
I have a very busy couple of months ahead of me. I am allowed to share my news with you now. I am being published. 😁 Its been a very long time coming and the nicest thing is this publishing company sought me out, not the other way around. I had just about resigned myself to thinking it would never happen and then my prayers were suddenly answered. God is filled with surprises. I am writing a cookbook based on my blog The English Kitchen. Pinch me because I must be dreaming! They expect that it will be published around the end of April. I have a lot to get done in a very short time, but I feel I am up to it. It will help keep me busy while Todd is going through his treatments, which (because we are getting transport) I won't be able to attend with him. So those long and lonely hours here at home and while he is recovering will now be filled with something to keep me more than busy. God is good. I guess that makes me an author, officially. Wow. Its not a lot of money as far as advances go, but it is a start and if the book does well, royalties and who knows what will come next. I am hoping this is only the beginning.
A thought to carry with you through today . . .
.° * 。 • ˚ ˚ ˛ ˚ ˛ •
•。★★ 。* 。
° 。 ° ˛˚˛ * _Π_____*。*˚
˚ ˛ •˛•˚ */______/~\。˚ ˚ ˛
˚ ˛ •˛• ˚ | 田田 |門 ★
*.˛.° ˛°. .
˛*
"Love … is the pot of gold at the end of the rainbow. Yet it is more than the end of the rainbow. Love is at the beginning also, and from it springs the beauty that arches across the sky on a stormy day. Love is the security for which children weep, the yearning of youth, the adhesive that binds marriage, and the lubricant that prevents devastating friction in the home; it is the peace of old age, the sunlight of hope shining through death. How rich are those who enjoy it in their associations with family, friends, church, and neighbors." ~Gordon B Hinckley
•。★★ 。*
Spiritual Enlightenment
In The English Kitchen today . . . Apple Pan Dowdy. Oh boy but this is some good. I have been making this for years. It is a dessert my family always loved.
Have a great Saturday. Stay safe and stay warm. Don't forget along the way . . .
═══════════ ღೋƸ̵̡Ӝ̵̨̄Ʒღೋ ═══════════ ⊰✿░G░O░D⊰✿⊰L░O░V░E░S⊰✿⊰░Y░O░U░⊰✿
═══════════ ღೋƸ̵̡Ӝ̵̨̄Ʒღೋ ═══════════
And I do too!