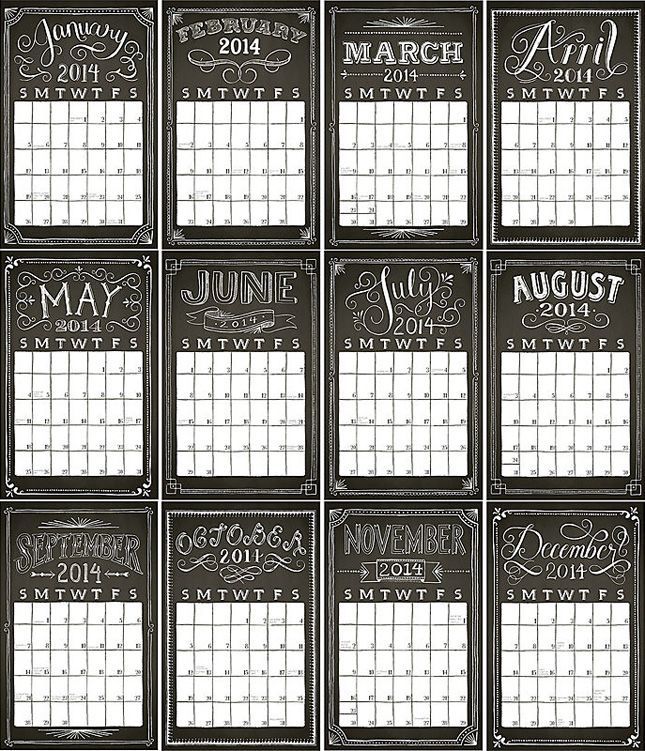 (source)
One of the jobs I enjoy early in January is the putting up of the new Calendars. The old ones are all taken down and new ones take their place, all fresh, pages as yet un-spotted, a new beginning. Attendant with that exercise is the feeling about how very quickly the finishing year has passed and all of the goodness it entailed . . . what Emily Dickenson called "an amethyst remembrance." It is also accompanied with great expection of the year which is beginning to unfold, a mix of anticpation of joys to come . . . the camelia bush blooming in April, the daffs pushing their heads up through the ground soon after . . . the lilacs across the way coming in to bloom and their scent, the roses . . . so much goodness to look forward to.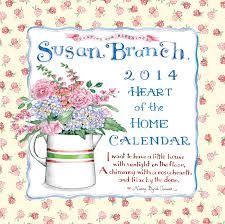 This first one goes on the wall in my craft room. It never gets written upon. It is there simply to inspire me. I treat myself to a Susan Branch Calendar every year. I love her work. I have loved her work since the early 1980's when she used to do an illustrated recipe for Country Living Magazine each month. That is when I first discovered her and fell in love with what she did. Have you ever read
her blog
??? If not you are missing a real treat. My only complaint is she doesn't post nearly enough! I wish she posted every day, but then again . . . her every post is so special and well thought out and perhaps they wouldn't be if she did it every day. And she responds to comments as well, which is nice. She has a personal touch that can't help but warm the heart and that is her calendar as well . . . it is heart warming. I normally like to get her desk blotter calendar, but this year there wasn't one. Sigh . . .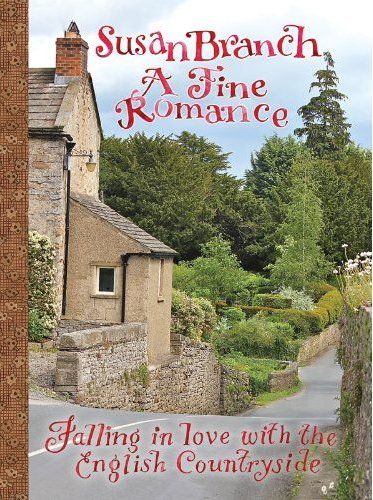 Last year I treated myself to her latest book, A Fine Romance. It's an illustrated journal of the trip she and her husband Joe took to England almost two years ago now and it is perfectly delightful. Even Todd read it. If you only buy yourself one book this year, let it be this one. It's absolutely wonderful. It's a "keeper!"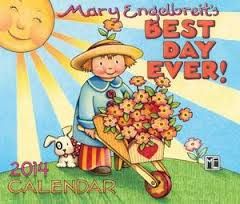 Another calendar I treat myself to each year is Mary Englebreit's desk calendar. This is the cover of this year's. It is on a little plastic stand and you rip off the pages for each day. I keep them all. They will never be any good to anyone else because the pages are all ripped off, but that is not why I have them . . . they, too, inspire me. Her art is very cheerful and inspiring too, just like Susan's is, but in a different way.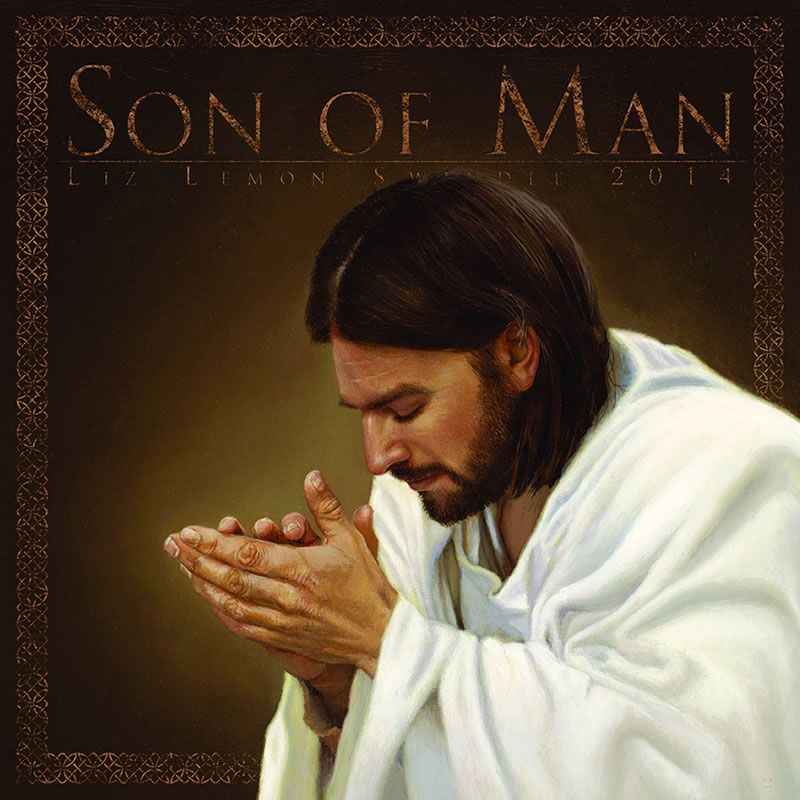 We also have a calendar of spiritual significance. This, too, inspires. We love the Saviour in our home and we love the art of Liz Lemon Swindel. Her portraits of the Saviour are breathtakingly beautiful. I especially love the black and white sketches she has done of the Saviour. We have framed two of them. One hangs in the living room and it is very striking in it's presence. Everyone always notices it. The other hangs in our bedroom. This calendar never gets written upon either. It is another piece of inspiration like the Susan Branch and the Mary Englebreits . . . in yet another different way . . .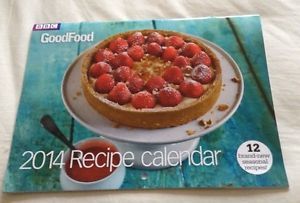 This is the one that gets written on. It's the one that comes free in my magazine subscription. I have a few different ones. There is this one from BBC GoodFood mag, and then there is one from Sainsbury's, etc. Those are the ones that have all our appointments written on, etc. They are the ones that are virtually falling apart by years end, the ones which really get used, the ones we don't mind spoiling and the ones which end up as a diary of sorts of our year's happenings and events.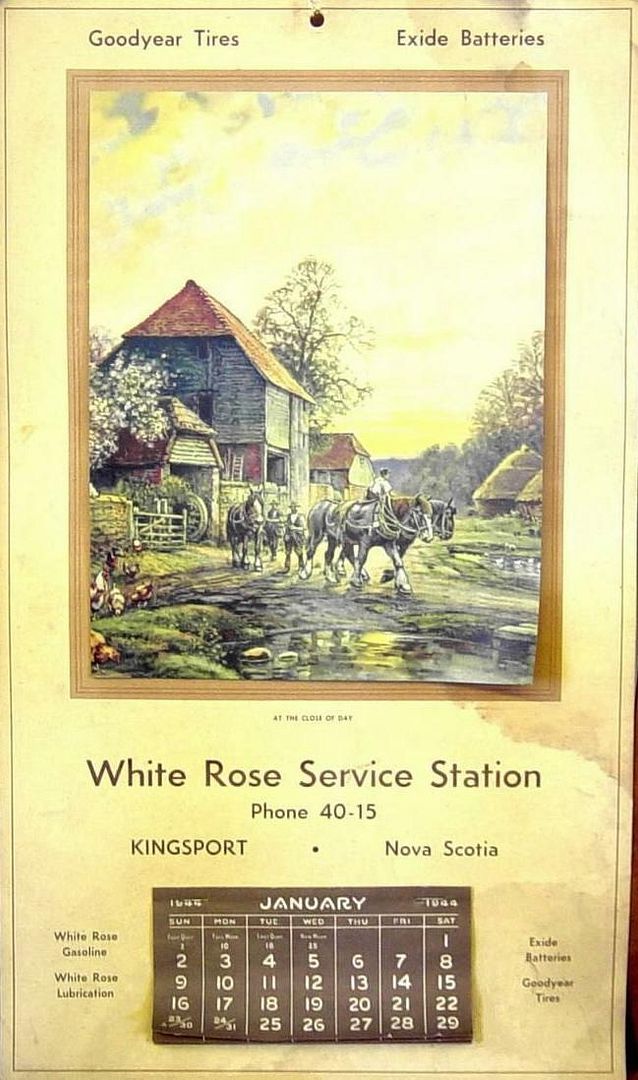 When I was a child the only calendars which were in our home were ones that my parents had been given by their bank or the local service station. I don't think they ever bought one. My brother gives my parents each a calendar at Christmas each year nowadays. It's filled with photographs of the special events of their family's year, etc. and always quite nice. She also gets given ones as gifts. These get filled with her appointments etc.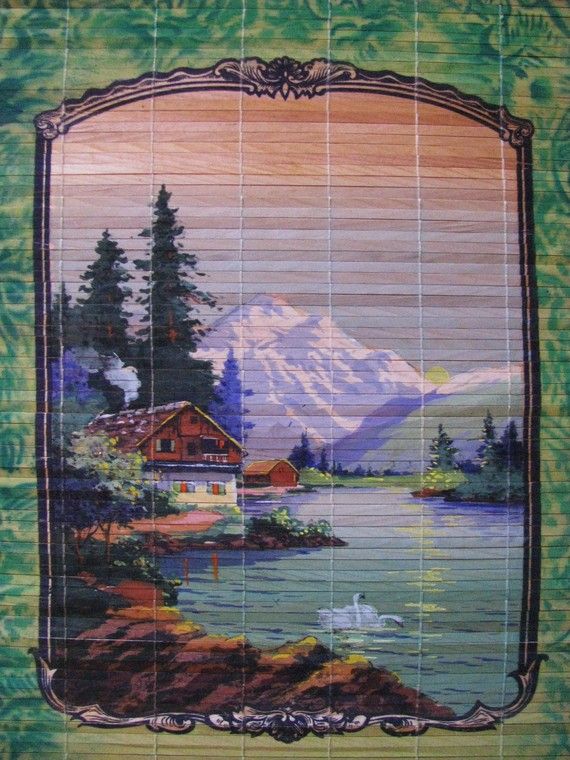 Most businesses and banks used to give out calendars to their customers every year. Some were very nice indeed. My mother still has a beautiful bamboo one hanging on the wall down in her basement rumpus room. I would imagine it is probably worth a bit of money now, it is so old . . . but who knows!
My late Uncle Fred used to keep a naked lady one on the wall in his tool shed. We used to get up onto the roof and hang upside down over the edge to look into the window to try to get a glimpse of it when we were kids . . . the things kids do . . . it's a wonder we didn't break our necks.
I usually have a date book each year which I start off with good intentions, telling myself I am going to write all of my dates into it religiously, but it soon gets abandoned or lost in the quagmire which is my purse . . . I am such a hoarder of receipts and things. I collect them until I can scarce get anything else in my bag and then they all get thrown out because I haven't the patience to go through them, and nothing gets written in the date book because I have removed the pen at one time or another to write something else and have forgotten to put it back . . . I know . . . I am thoroughly incorrible.
How do you catalogue the days of your lives? Do you use calendars?? I really would love to know! It's these little things we share that add to our . . . relationship!
I have a sore throat this morning. All day yesterday it was beginning to feel a big uggy, kind of scratchy. I said to Todd, I hope I am not getting a cold, but it became sore through the night and woke me up several times, so I guess I am getting a cold. Oh well . . . that's winter for you!
A thought to carry with you through today . . .
The fact that I can plant a seed
and it becomes a flower,
share a bit of knowledge
and it becomes another's,
smile at someone and receive a smile in return,
are to me continual spiritual exercises.
~Leo Buscaglia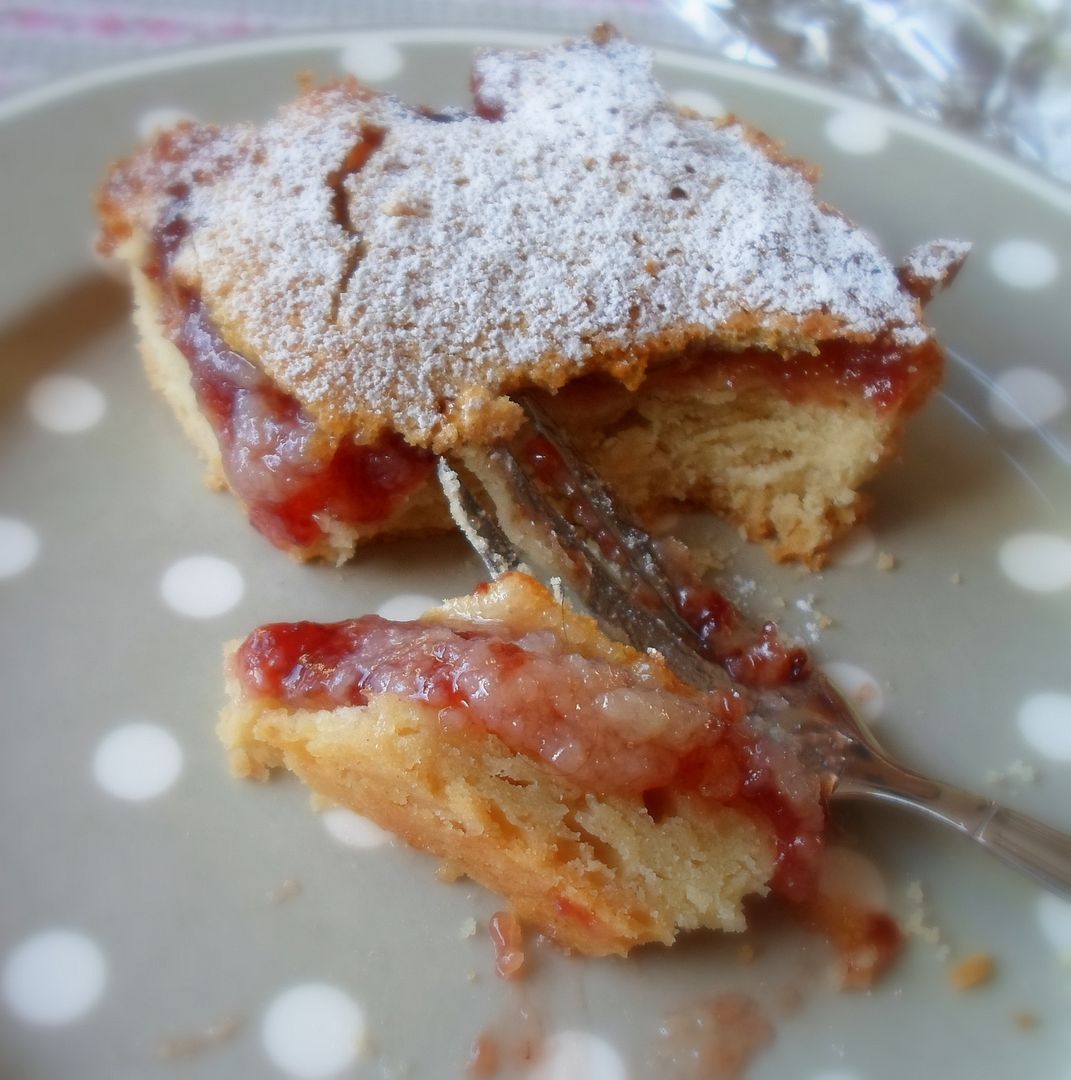 Cooking in The English Kitchen today . . .
Lemon and Jam Slices.
Positively scrumptious! An old favourite revisited.
Have a wonderful Wednesday! (How did that happen??? These weeks are once again whizzing past!)