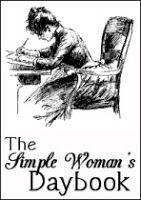 FOR TODAY Septembe 24th, 2013
Outside my window...
The sun is up. I overslept this morning. I didn't sleep too well last night. It took me a long time to fall asleep and when I did it was very dreamy.
I am thinking...
(¯`✻´¯)
`*.¸.*✻ღϠ₡ღ
"Go out into the world today
and love the people you meet.
Let your presence bring new light
in the hearts of people." *✻ღϠ₡ღ
~ Mother Teresa
I wonder what the world would be like if everyone did this?? Oh what a different world we would live in. Perhaps this is the way we can expect it will be once the Saviour returns and sets His kingdom up on earth? I sure hope so!
I am thankful...
I am thankful that I was able to open my eyes this morning.
In the kitchen...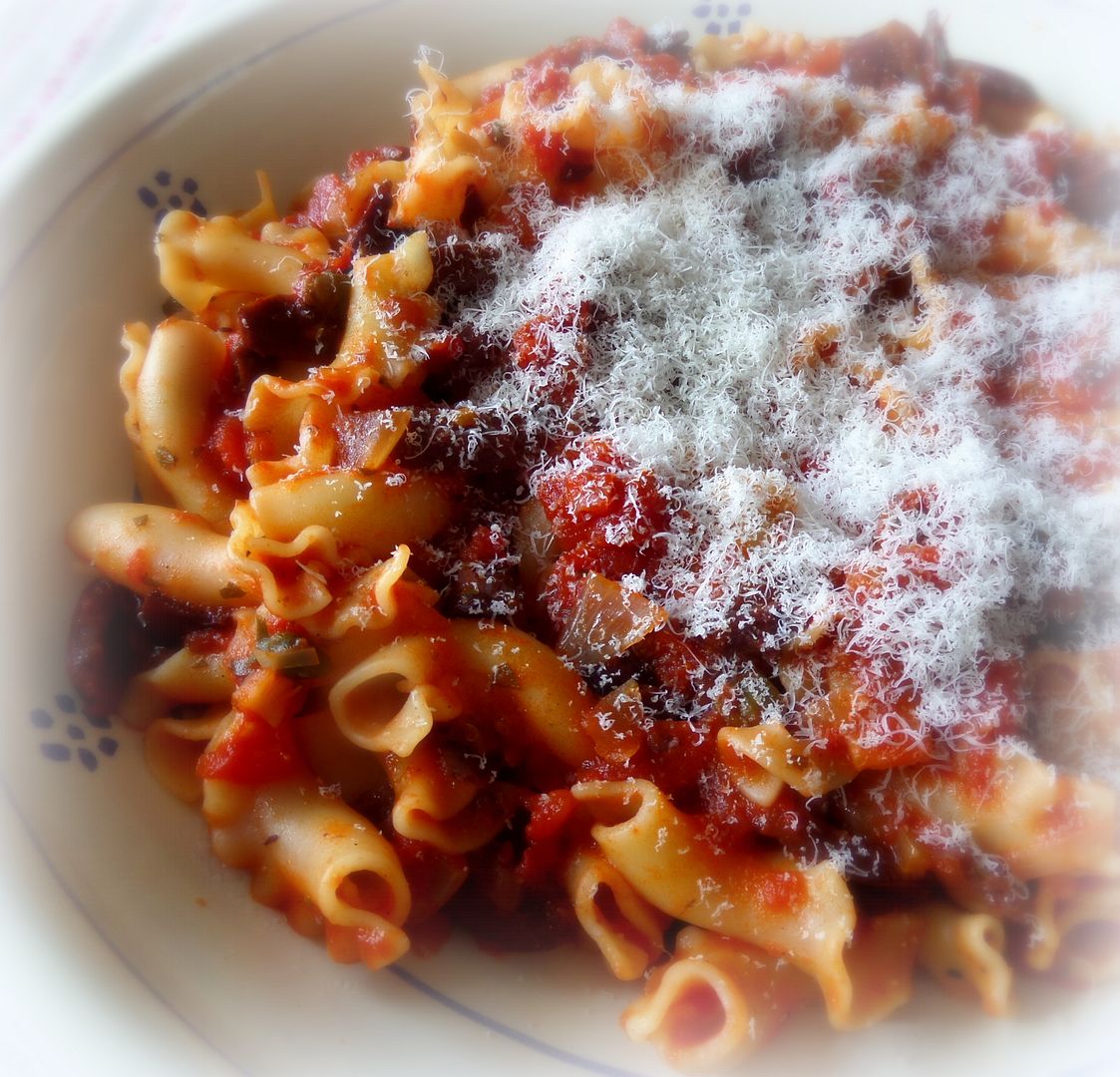 Check it out in The English Kitchen today . . . Storecupboard
Pasta Puttanesca.
Tasty, tasty, and easy to make using store cupboard ingredients!
.
I am wearing...
Nothing new here! Yep, in my nightie! Today I have added a dressing gown though because it is
a tad bit chilly. That question always makes me smile. I think back to my single chat room days and that was the first question lots of men would ask you. With an opening question like that, you just knew this wasn't anyone you wanted to speak to. Duh . . .
I am creating...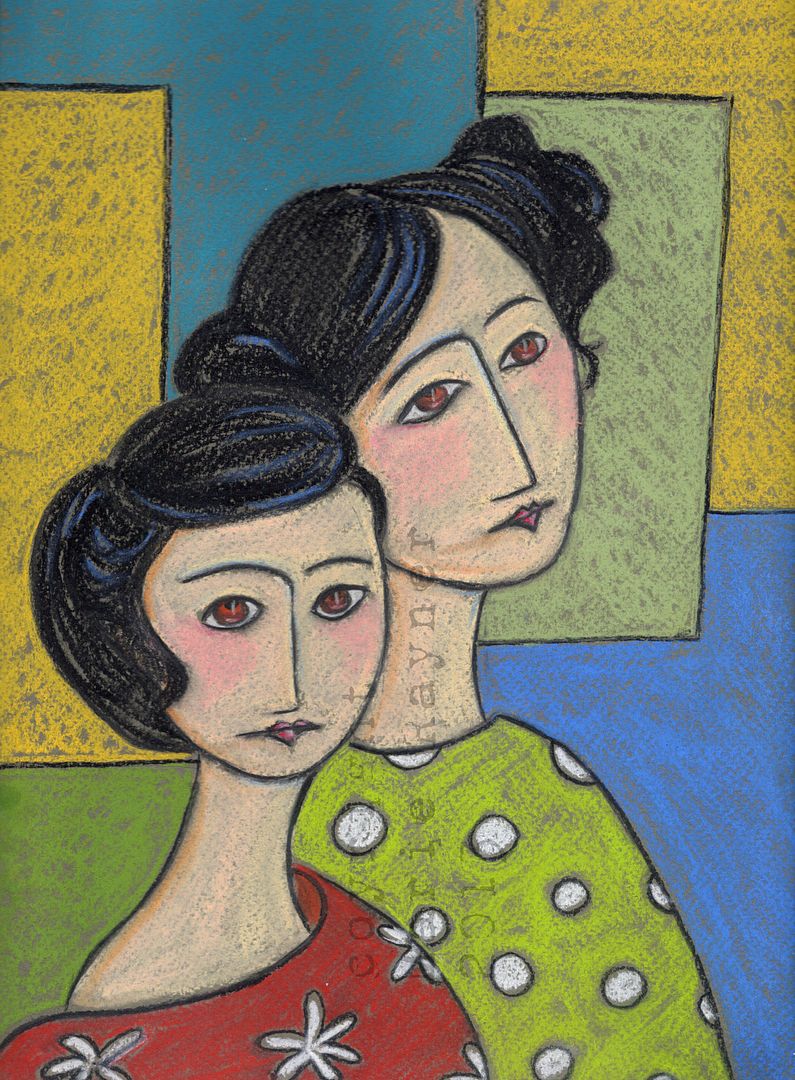 I did create this little picture yesterday in between appointments. I just call is Sisters. They look a bit pensive. Again it is in the style of Modigliani. I do like that style. I like my other style too. Todd's not sure about Modigliani.
Loving these little egg carton monsters from thecentsiblelife.com ! How cute are they? I just think they are adorable and easy to make too!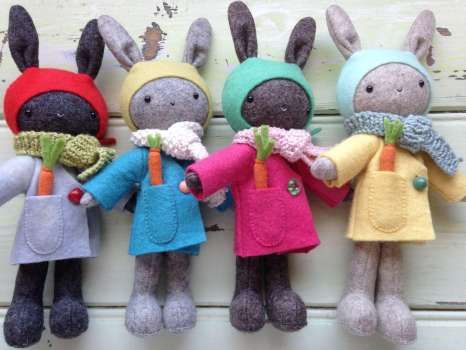 I finished the little felt handsewn dolly and all of her clothing that I showed you before. I think it will be a bit too old for Maryn at this point, so am saving it for a later date. Instead I am in the process of making this bunny. I bought the pattern
here.
I think it will be a lot easier for her little fingers to dress and undress. It's really cute. I do enjoy hand sewing. I should probably take up embroidery again.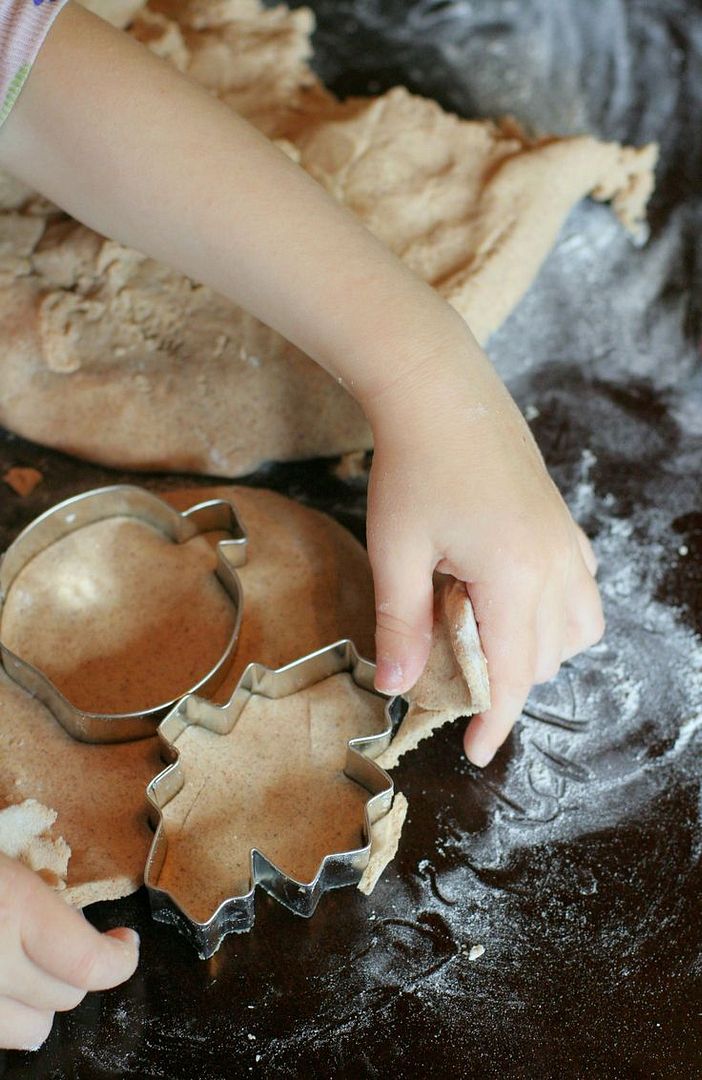 This is a recipe for delicious smelling Pumpkin Spice Salt Dough for making models, ornaments, or other decorations. Make your house smell like Fall! As soon as I saw this I thought of Monique and her grandsons! I am sure they would enjoy doing this project with you for Thanksgiving Monique! Find out how on
Fun at Home with the Kids.
I may even make some myself. I am sure they smell gorgeous!
Wouldn't this make fabulous Christmas Gifts for your friends??? Fabulous. You can find out more about it on
Smart School House.
It uses simple and natural ingredients such as oatmeal, brown and regular sugars, and baking soda, and coconut oil. Sounds good enough to eat!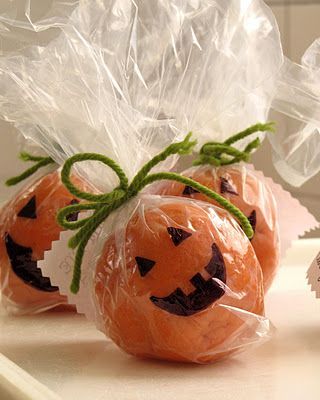 This is soooooooo cute. Again thinking of Monique and her grandsons. Pumpkin Pie play dough! Directions are on the
Blue Bird Lucy Blog.
How cute is that?? I wish I could have known about these kinds of things when my own children were growing up! We could have had so much more fun than we did have!
I am going...
I am having a very busy week again this week. Yesterday I had an ECG in the morning. I knew something wasn't quite right about it when the nurse told me I'd have to come back in the afternoon and speak with the Doctor. Sure enough. It showed some inconsistencies, and so I have been booked in for another one on Wednesday morning and then the Doctor will look at it when he works again on Friday and call me. A bit worriesome to say the least, especially as heart disease is rampant in my family. I also had to go and pick up my new eye glasses yesterday. Wearing them now. This morning Mitzie goes to the Dog Groomers. We are having the other set of Sister Missionaries for supper tonight. (They are our guests, we are not eating them, lol) Not sure what I will make, probably something with chicken and chocolate, but not together! Aside from my next ECG tomorrow, I have a Presidency meeting at the chapel tomorrow night. And I think I also have something penned in for Thursday but for the life of me I cannot think of it now. What say? No rest for the wicked!!
I am wondering...
For the life of me I cannot understand the randomness of Terrorist Violence. It sickens and frightens me. I wonder what kind of God is this that they believe in that requires his children to murder others of his children. This is not my God.
I am reading...
Vanishing Acts
, by Jodi Picoult.
Delia Hopkins has led a charmed life. Raised in rural New Hampshire by her widowed father, Andrew, she now has a young daughter, a handsome fiancé, and her own search-and-rescue bloodhound, which she uses to find missing persons. But as she plans her wedding, she is plagued by flashbacks of a life she can't recall.
When a policemen arrives to disclose a truth that will upend the world as she knows it, Delia must search through these memories . . . even when they have the potential to devastate her life, and the lives of those she loves most. It is a book about the nature and power of memory; about what happens when the past we have been running from catches up to us . . . and what happens when the memory we thought had vanished returns as a threat.
Quite enjoying this, but then again, I enjoy all of Jodi Picoult's books.
I am hoping...
I am hoping that all will be well with my heart, but I can't help but be a bit stressed over it, although I am trying hard not to be. Not ready to die just yet. I have things yet to do, to say, to see, to experience . . .
I am looking forward to...
The sisters coming for supper today. It's always nice to have the Missionaries in your home and feed them. They bring such a special spirit with them. I wish more people would take the opportunity to have them over for a meal.
I am learning...
Patience. I have spent much of my life trying to be patient and not succeeding. I wonder if anyone ever does?
If I had a Dream House...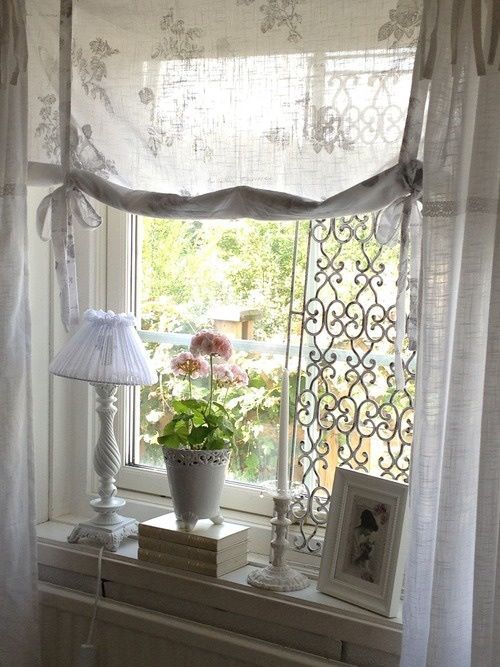 Love this with it's roll up curtain/blind and linen curtains . . . filagree screen, wide sills . . .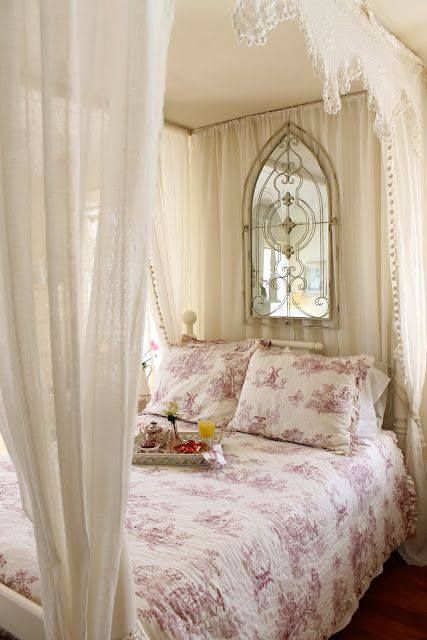 Love this. Imagine sleeping beneath that canopy. I would feel like a Princess! I also adore that mirror!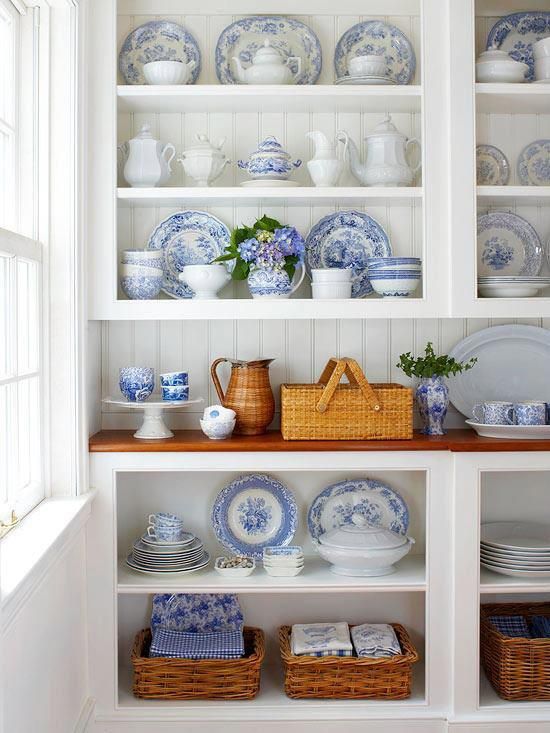 I'd fill it with blue and white china on open shelves . . . because I love blue and white china and open shelves, and it's a dream home so it would never get messy looking and nothing would ever be out of place.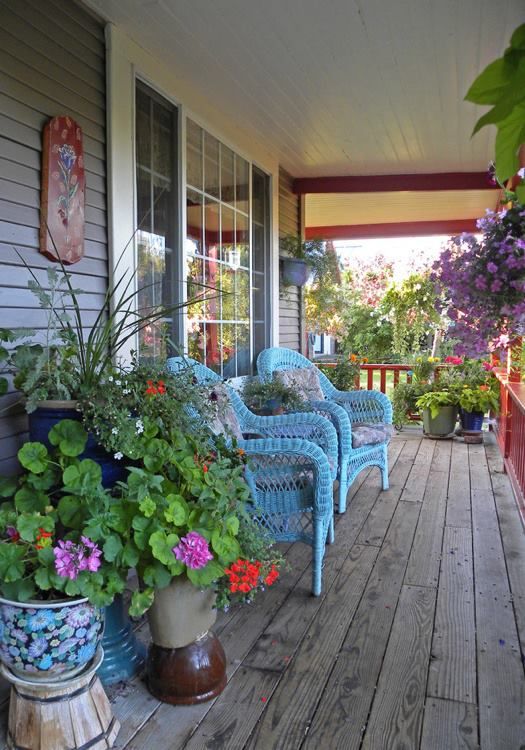 I'd have a big front Veranda like this where we could sit in the late afternoon, early evening and watch the world go by. Just relaxing, watching, enjoying quiet conversation . . . sigh . . .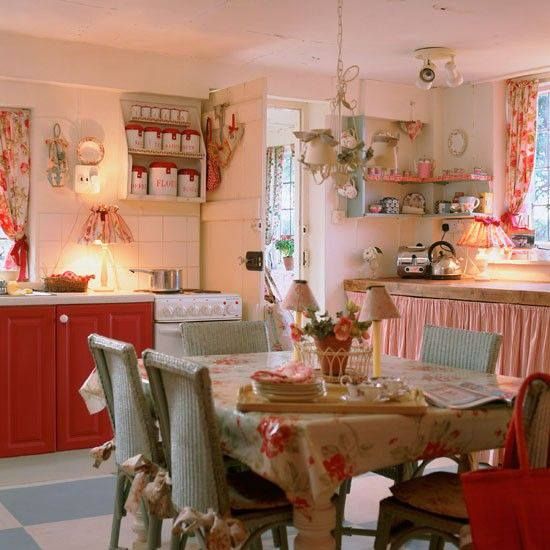 I'd have a huge eat in kitchen that I could putter in to my hearts content. Nothing would fall out of the cupboards when I opened them, because there would be just oodles of space for storage, and I'd have a nice big empty counter top to work on . . . double sigh . . .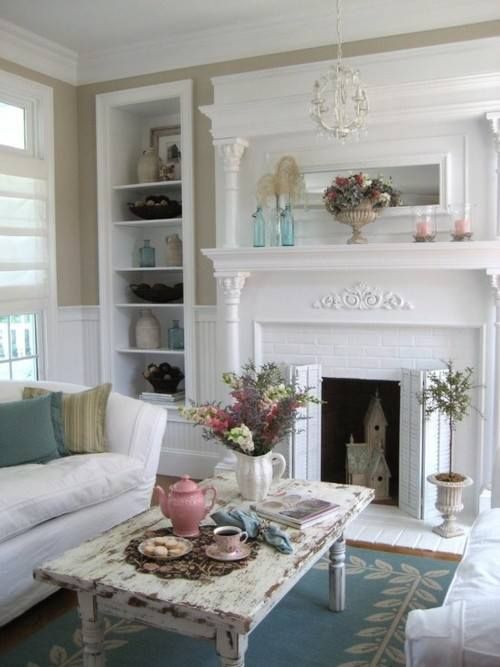 I'd have a living room like this and it would never get dirty.
I am pondering...
Nobody answered my quesion about the music on here last week. Do you like or does it annoy?
A favorite quote for today...

`*.¸.*✻ღϠ₡ღ¸.✻´´¯`✻.¸¸.Ƹ̴Ӂ̴Ʒ..

(¯`v´¯)
`*.¸.*´Ƹ̵̡Ӝ̵̨̄Ʒ
¸.•´¸.•~♥♥♥~•.~
"Oh how we love pumpkin season. You did know this gourd-ish squash has its own season, right? Winter, Spring, Summer, Pumpkin.... We anxiously anticipate it every year."
~
Trader Joe's Fearless Flyer, October 2010
One of my favorite things...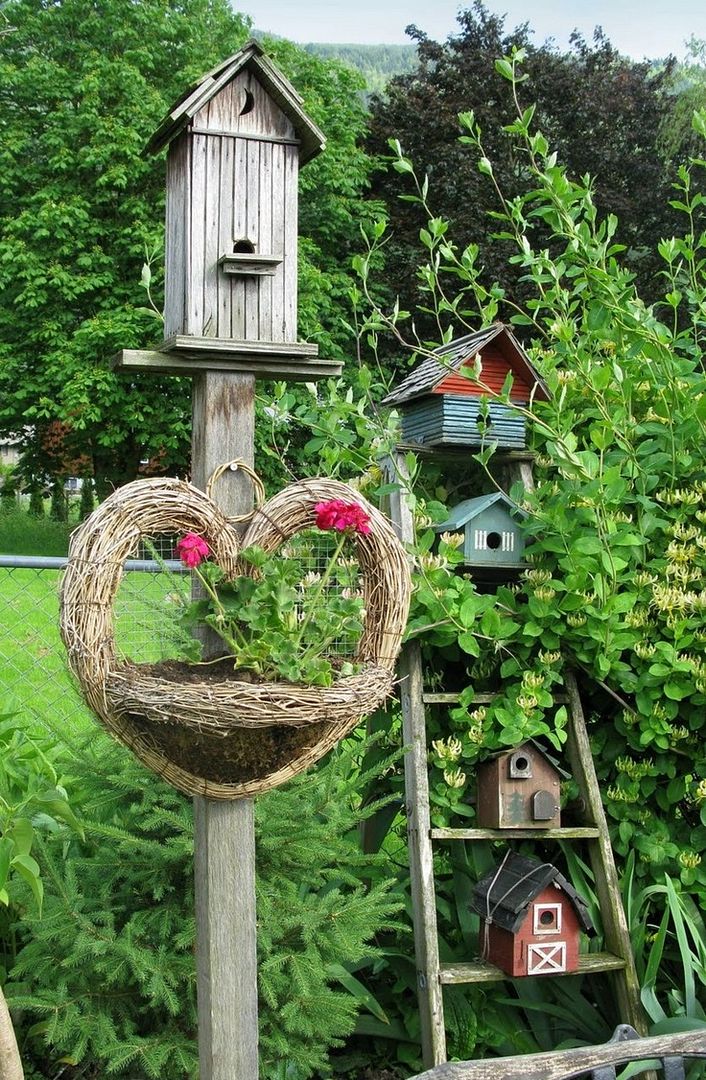 I love taking care of the Birds in our garden. I get so much pleasure out of it. Down South because we were in a very rural area we had lots of different ones to watch and enjoy . . . here we mostly get sparrows, but they are cute too and I enjoy them, plus we get super excited if another bird visits as they are not everyday occurances!
A few plans for the rest of the week:
You saw how busy my week is going to be and I'd like to fit some cooking and crafting into it as well as some painting and writing!
A peek into my day...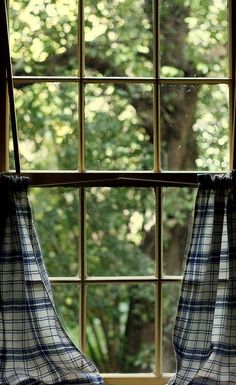 I spend a lot of time with my head in the clouds dreaming. Oh, I can be working at the same time . . . your head doesn't have to be where your hands are . . .
A thought to carry with you through today:
✻ღϠ₡ღ✻
What is spiritual strength?
It's knowing you don't have to compromise yourself
in any way, with anyone, over anything
in order to be content, confident,
and secure in life.
~Guy Finley
(¯`✻´¯)
`*.¸.*✻.
♥´´¯`•.¸¸.♫´¯`•.¸¸.
Have a wonderful Tuesday!
May all be well in your little corner of the kingdom.