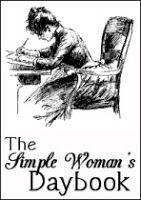 FOR TODAY September17th, 2013
Outside my window...
The sun is rising. A new day is dawning. It's rosy and pink. That used to be a warning. Or is that just an old wive's tale. Red sky at dawning, sailors take warning.
I am thinking...
✻ღϠ₡ღ✻
(¯`✻´¯)
`*.¸.*✻ღϠ₡ღ¸.✻´´¯`✻.¸¸.Ƹ̴Ӂ̴Ʒ..
In our day, those found in dishonesty aren't put to death, but something within them dies. Conscience chokes, character withers, self-respect vanishes, integrity dies. How cheaply some men and women sell their good names!"~Gordon B Hinckley
I might add . . . and then continue to run our Goverments.
I am thankful...
I am thankful for my robe/dressing gown/bathrobe this morning. It's ch ch ch chilly!
In the kitchen...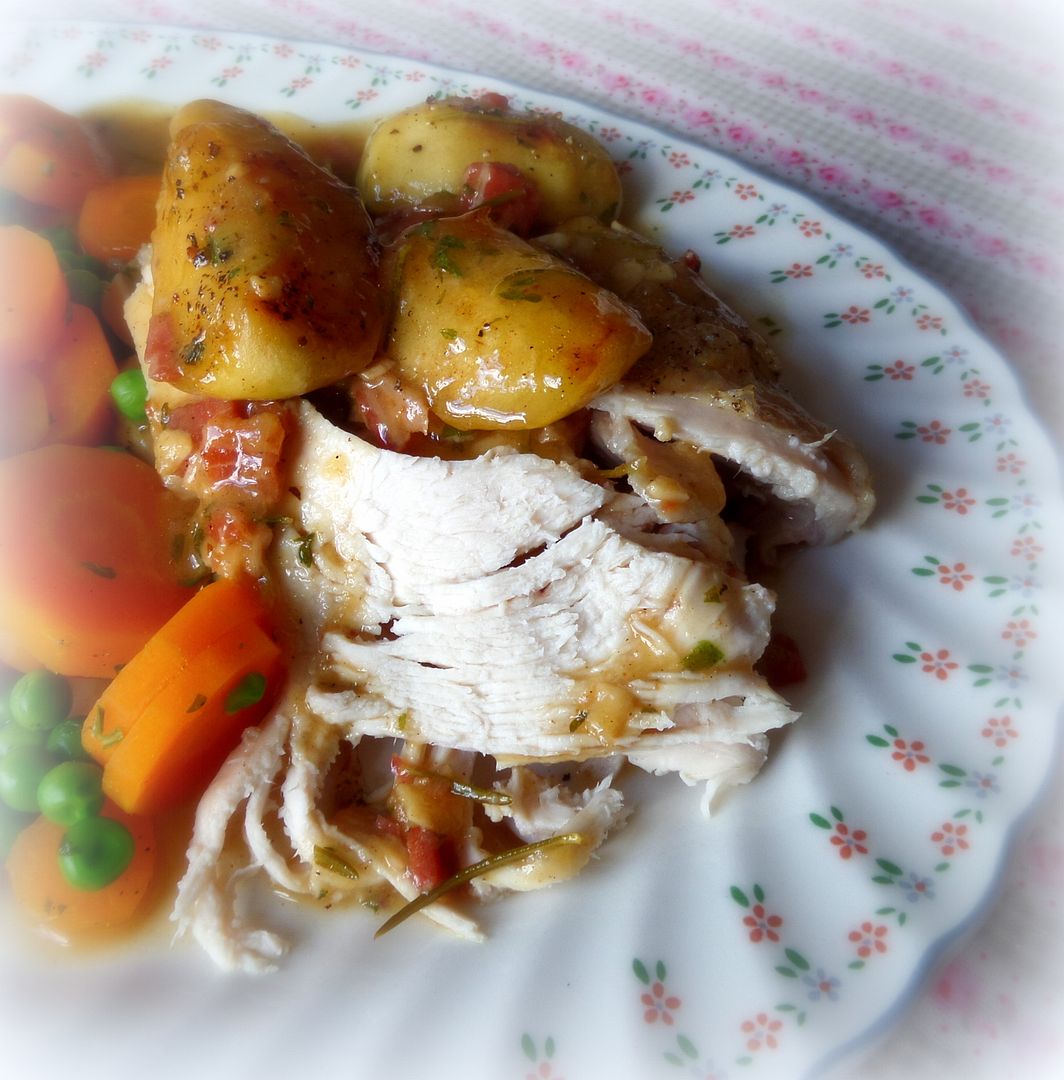 Check it out in The English Kitchen today . . . some fabulous
Pot Roasted Chicken with Apples and Cider.
Delish!
.
I am wearing...
Nothing new here! Yep, in my nightie! Today I have added a dressing gown though because it is very chilly!
I am creating...
I should probably change that to I WANT to create, because I usually show you think I would like to make, but am not yet making.
I need some slippers, but I can't really afford to go and buy a pair. I do have yarn though and crochet hooks. I found
this page
that has a whole bunch of free crochet slipper patterns on it. I may crochet myself a pair. I am sure to find something I like!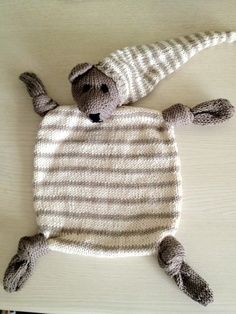 Now this is unsual.
It's a knitted bear blanket.
It would probably make a great gift for a baby boy, or any baby I reckon, depending on the colours. Looking for something which would be suitable for my newest grandson for Christmas that I could make him.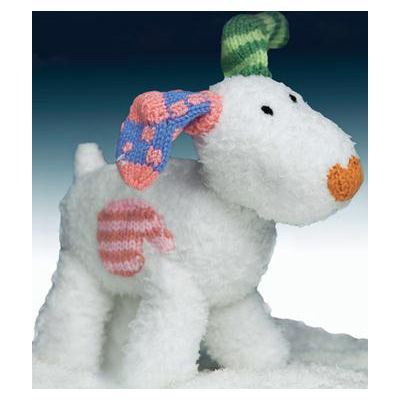 Then again this is really sweet and I love it! You can find the pattern
here.
I'm not sure I am all that good at knitting though. Maybe I could find someone to knit it for me. It's the dog from The Snow Man.
This is really cute too though, and the
pattern is free.
I don't know. I wish I had more hours in my day! (And more pennies in the bank!) Don't we all!
I am going...
Iam having a very busy week this week. Yesterday I had an eye test in the morning. (Need new glasses) and a chest x-ray in the afternoon. This morning Mitzie goes for her yearly checkup and booster, then tonight there is a church meeting. Tomorrow morning I have go to and get my hair cut, then there is a pot luck lunch at 12 and it's the hostess's birthday. Thursday night there is an indexing activity at the church for the ladies. I think Friday is free, but watch this space!
I am wondering...
I read an article a few days back where a pschycologist (?) said that playing violent video games didn't have any impact on the children who played them. I don't really believe that. Surely spending hours and hours each day blowing people's heads off in games which look pretty real to me when I have seen them, de-sentize a person to violence, especially when we are talking about a child who is still becoming who they will be. I don't think there is any mystery to the reason why in modern times people who are miffed and a bit looney are able to walk into a movie theatre, or a school, or a government building, etc. with a gun and then just start shooting randomly. Granted they have to be a bit off their nut to begin with, but . . . surely there is a connection there????
I am reading...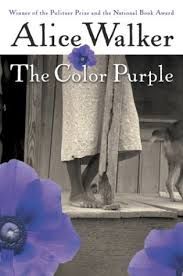 The Color Purple
, by Alice Walker
The Color Purple is a 1982 epistolary novel by American author Alice Walker which won the 1983 Pulitzer Prize for Fiction and the National Book Award for Fiction. It was later adapted into a film and musical of the same name.
Celie is a poor black woman whose letters tell the story of 20 years of her life, beginning at age 14 when she is being abused and raped by her father and attempting to protect her sister from the same fate, and continuing over the course of her marriage to "Mister," a brutal man who terrorizes her. Celie eventually learns that her abusive husband has been keeping her sister's letters from her and the rage she feels, combined with an example of love and independence provided by her close friend Shug, pushes her finally toward an awakening of her creative and loving self.
I only just started reading this so the jury is still out. I know I am late at coming to this particular book. But my interest has been piqued by someone talking about it and so I wanted to read it.
I am hoping...
Iam hoping that I can get all the things done today that I want to get done! Whew!
I am looking forward to...
The woman's activity on Thursday evening. I am not sure how many sisters we will get out, but having said that, even if there is only one or two, it will be good nonetheless.
I am learning...
I am still working on love for others. It's not as easy as you think. There are some people that make it really difficult for you to love them. I find that praying for them helps. It is hard not to love someone you are praying for.
Around the house...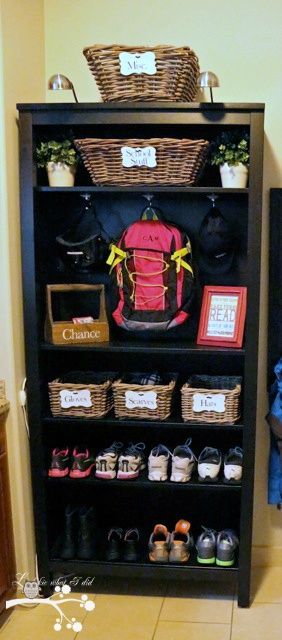 Love the idea of turning an old bookcase into mudroom storage. You can find this idea and a whole lot more on the blog
Look What I Did.
Lots of neat ideas there!
Using different coloured nail polish to help you identify your keys. Duh . . . why didn't I think of that. DOH!
Loving the look of this awning curtain over the kitchen sink. There is a
tutorial
on 5 Days 5 Ways.
I am pondering...
I am wondering if the music I have on this page is annoying or welcome. I rather like it myself, but what do other's think?
A favorite quote for today...

`*.¸.*✻ღϠ₡ღ¸.✻´´¯`✻.¸¸.Ƹ̴Ӂ̴Ʒ..

(¯`v´¯)
`*.¸.*´Ƹ̵̡Ӝ̵̨̄Ʒ
¸.•´¸.•~♥♥♥~•.~
"When life seems overwhelming, take things an hour at a time,
find comfort in the little triumphs." ~Lee Woodruff
One of my favorite things...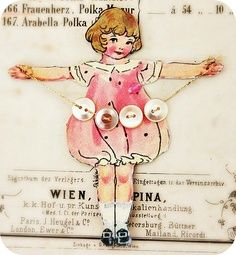 (
source
)
I love buttons, especially white and mother of pearl buttons. Antique looking buttons. It has been ever so and probably always will be.
A few plans for the rest of the week:
You saw how busy my week is going to be and I'd like to fit some cooking and crafting into it as well as some painting and writing!
A peek into my day...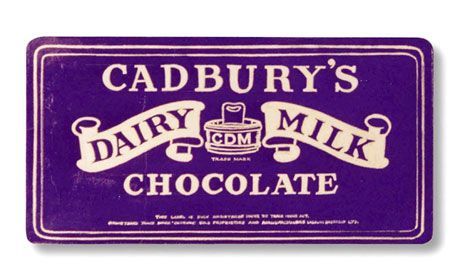 I hate to admit it but this has been all too often a part of my day lately. I usually have a bit of chocolate, not once but several times a day. I am addicted and I need to stop it. It used to be a once a week treat, and before that a once in a blue moon treat. I need to stop altogether.
A thought to carry with you through today:
✻ღϠ₡ღ✻
(¯`✻´¯)
`*.¸.*✻.
"There is a garden in every childhood, an enchanted place where colors are brighter, the air softer, and the morning more fragrant than ever again."
~ Elizabeth Lawrence
♥´´¯`•.¸¸.♫´¯`•.¸¸.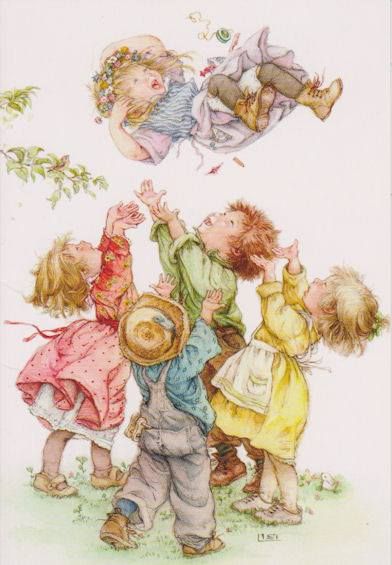 Have a wonderful Tuesday! May all be well in your little corner of the kingdom.