Some days you got nothing. Today is one of those days. I don't really have anything on my mind. Oh, there is lots but I guess it doesn't feel very special. I don't know. Let's see . . . what did I do on my summer holidays? Hmmm . . . not a lot! I just enjoyed the gorgeous sunny weather we had in abundance and spent time with Todd and Mitzie and we had a couple of days out and about. I guess you call that a Stay-cation! Although I can't complain because I got to go and see my mom and my brother and my babies in April, which technically wasn't a vacation (it was hard work) but still nice.
We had a lovely visit yesterday afternoon with Elder Joseph Craig and his wife Kiersten. Joe was here in Chester when we first moved back here, and then again later on during his mission. He was kind of special to me because he was Canadian, but all the missionaries are special to me. I like to be good to the missionaries because I often think how I would hope that if I had a child on a mission people would be good to them.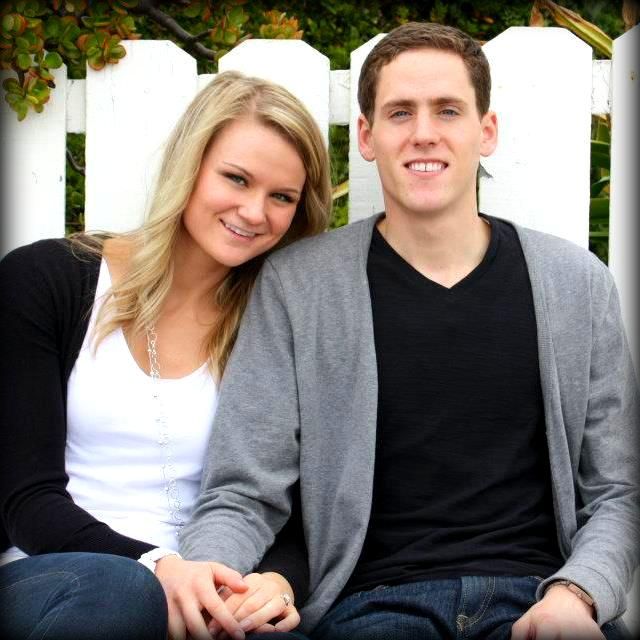 It is really nice when one of them comes back to see you after they have gone home, and even more special when they bring their wife with them. That shows you that you meant something to them as well. They are such a sweet young couple and we had a great time chatting and talking about their life, our life and everything inbetween! They have only one more day in the UK before they head home to Canada. Happy journies and safe landings Joe and Kiersten!
I started making this cute little doll yesterday. I am giving it to a special little girl for Christmas this year. Apparently she liked the other one I sent her wearing the Eeyore suit so I thought she would like this one too. And . . .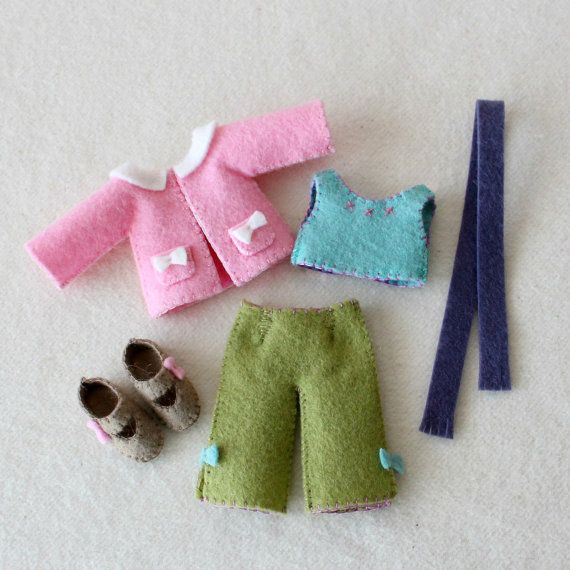 This one comes with extra clothes! Love, LOVE! These patterns come from the etsy
GingerMelon
shop. I just love Shelly's patterns. They are so cute and easy to make. Plus she is such a sweet gal. But then again . . . she's Canadian. lol We are all sweet!
Anyways, I am having a lot of fun making this. I just sew it while I am watching the telly at night. Or should I say listening because it is kind of hard to hand sew and watch something else at the same time. I just take frequent peeks at the telly.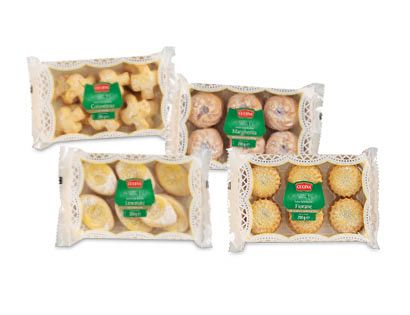 I went to Aldi shopping yesterday. (We are doing that more and more. It's a lot cheaper and most of their stuff is just as good as the other brands, plus they will refund your money if you try it and you don't like it.) Anyways, they had a lot of Italian stuff this week, including these fab Italian Biscuits for £1.29, which I suppose would be a lot if you were buying custard creams, but these are ITALIAN! I am enjoying the Lemon ones, which are rather delicious and Todd is enjoying the jam filled ones. I also bought a little jar of cherries in syrup that I plan on using sometime in the winter when cherries are but a memory . . .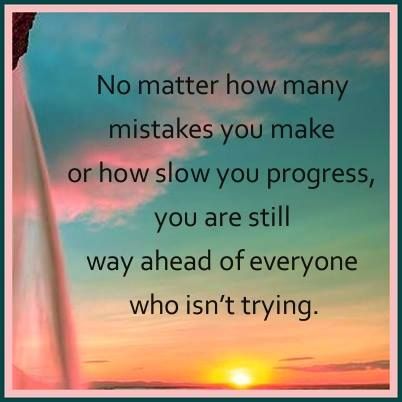 I saw this today and I thought wow, how profound . . . and it is so true. My father always told us that the only failure was in
not
trying. I think people allow fear to hold them back. Fear of failing. Fear of succeeding. Fear of the unknown. What's the worst that can happen people? I believe that the worst thing that can happen is knowing you didn't even try . . . so there.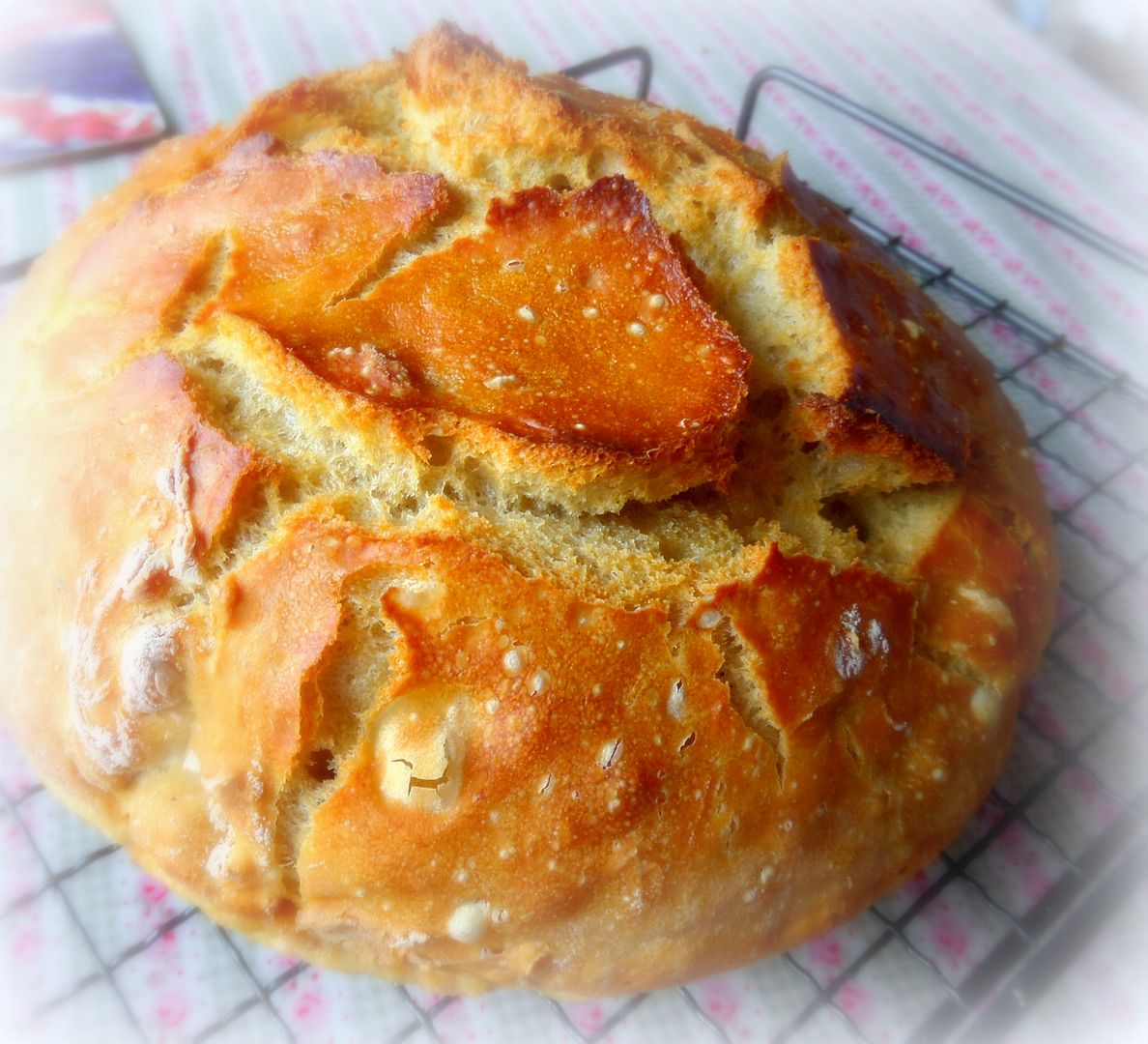 I just have to show you this loaf of Easy Bread that I made yesterday. I will show you more early next week, but I am so proud of this that I have to show you at least a little glimpse now! It turned out perfectly! I was so proud of myself and it was soooooo easy! If I can make it anyone can! You can find the recipe
here.
I am going to try it again with cheese and olives in it! It was just like one of those rustic loaves you can buy. Scrumdiddly!
I found this quote from Corrie ten Boom earlier this week. Have you ever read her story??? It's amazing, really amazing. If there is one thing that life has taught me, it's this truth. There truly
IS
no pit so deep, that the hand of God is not deeper still. He only asks that we seek Him out and then trust in Him in all things.
A photo of the sun rising that I took the other morning. I loved the way it glinted off the rooftops to the back of us, across the hedge. Sunrise and sunsets. There is nothing prettier to witness.
"Sunrise paints the sky with pinks and the sunset with peaches. Cool to warm. So is the progression from childhood to old age." ~Vera Nazarian
Just in case you missed it I am giving away a copy of this cookbook to one of my lucky UK readers over in the English Kitchen. You have two weeks to enter.
Do go and check it out.
The winner could be YOU! The recipes are simple, easy to shop for and quick to make, with shortcuts and prepare-ahead tips. But there's much more to the book than this . . . there are also Lifesaver mini-recipes that give you staples for your freezer and store cupboard, and Leftovers mini-recipes too, to show you how to be clever and get more value out of time spent in the kitchen. There are three chapters . . . 'Monday to Friday Survival', 'Busy Weekends' and 'Cling onto your Social Life'. These chapters feature recipes for every meal and eventuality, including weekday kids' teatime recipes that will go down a storm, dinners that will wow your friends, and Sunday lunches to make the most of those precious moments of relaxation with your family. What have you got to lose???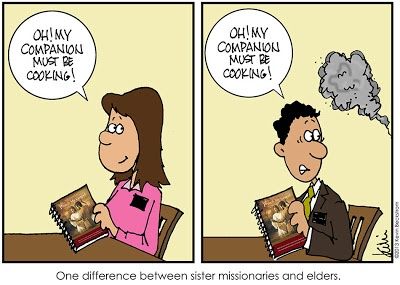 The Missionary Elders are coming over for their supper tonight. I like to spoil them when I can as you know. They always seem to appreciate what I have made for them, no matter what it is. Tonight I am going to make them my Pork, Bacon and Mushroom Casserole. It's an oldie but a goodie, which I am sure they will enjoy.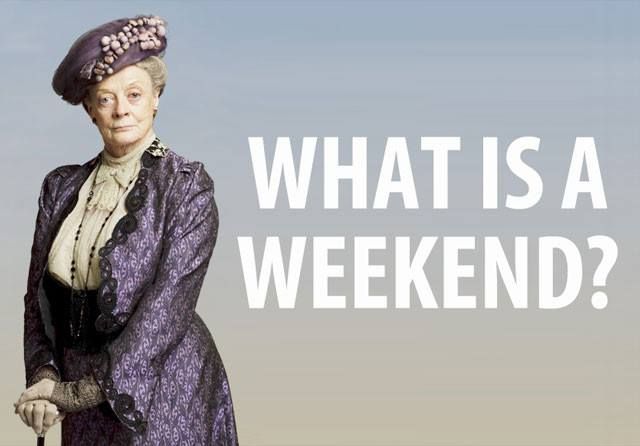 We were sitting here watching Downtown Abby yesterday. (They are repeating the whole series on ITV3 in the run up to Series 4 starting soon. *giddy* with anticipation. I can't wait!) It dawned on me that one of the blessings of being not so rich is being able to enjoy simple things like weekends. I remember once when I was working down South, my boss said to me on one of our packing sessions that she "had never had a vacation." I remember feeling quite astonished when she said that, because . . . her whole life really was a vacation! But then it dawned on me that if your whole life is a vacation, then you can't really appreciate what a real vacation is all about. It's the same with weekends.
And with that I'll leave you with a thought to carry through the day . . .
♥.¸¸.•´¯`»
Today is the tomorrow
you worried about yesterday..¸¸.•´¯`»♥
~Anonymous~
Cooking in The English Kitchen today . . . a tasty
Honey Almond Cake!
Talk about scrum!
Have a great day, and remember . . . don't worry be happy! It might never happen!