Yesterday dawned beautifully sunny and looked to be quite promising and so we took ourselves and Mitzie off for a long drive around the Northern Lakes for the day. I couldn't help taking this picture as we got started as this was the only cloud in the sky for miles and miles. It looked quite incongruous there amidst that beautifully blue sky.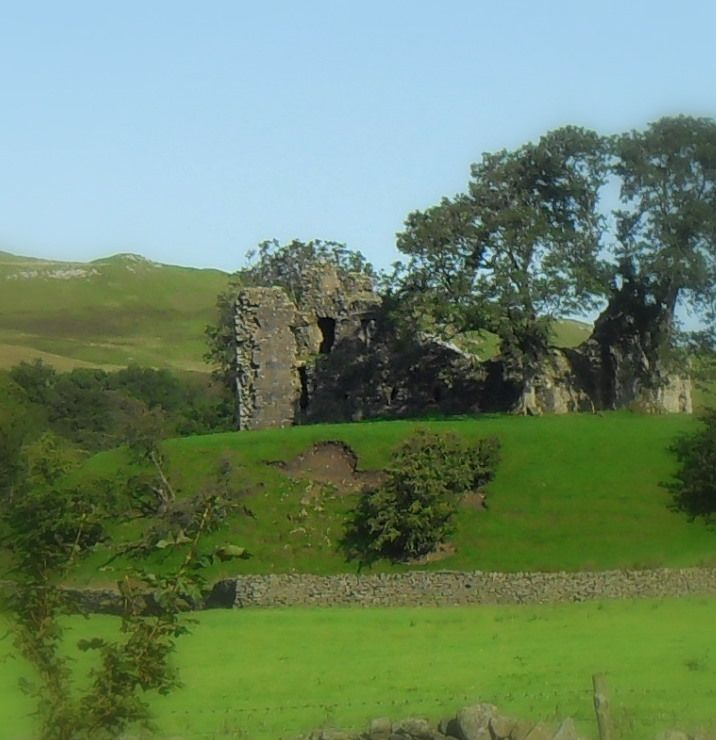 I also couldn't help taking this picture of Pendragon Castle in the bright sunshine. I figured it was the only sunny one we were going to get this time around. Don't worry I didn't disturb the Dragon whilst snapping away!
The Northern part of Cumbria was the area that had been most affected by the flooding two years ago and it was nice to see that they have pretty much totally recovered from that now. It must have been so devastating to them at the time.
Our first actual stop was at Pooley Bridge, right at the uppermost tip of Lake Ullswater. It is so beautiful there and quite a bit quieter than the lower lakes. We enjoyed a lovely traipse through the woods on a quite Bridle Path. There is ever so much beauty in this wonderful world of ours. We are so very blessed.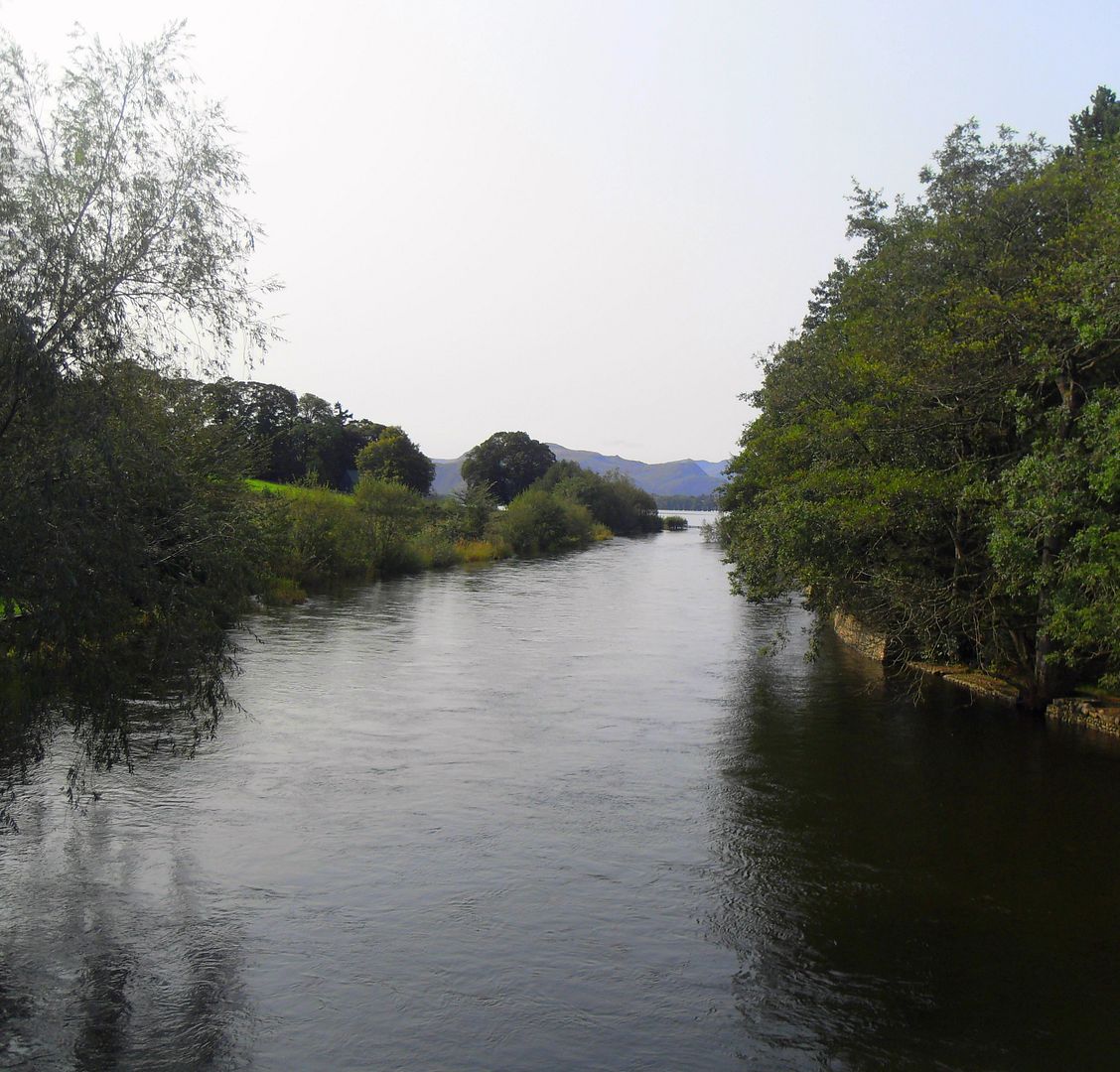 I cannot even begin to do it justice with my camera's eye. It is only a simple camera and I have little or no knowledge of just how to get the best out of it. I am a very amateur photographer I'm afraid.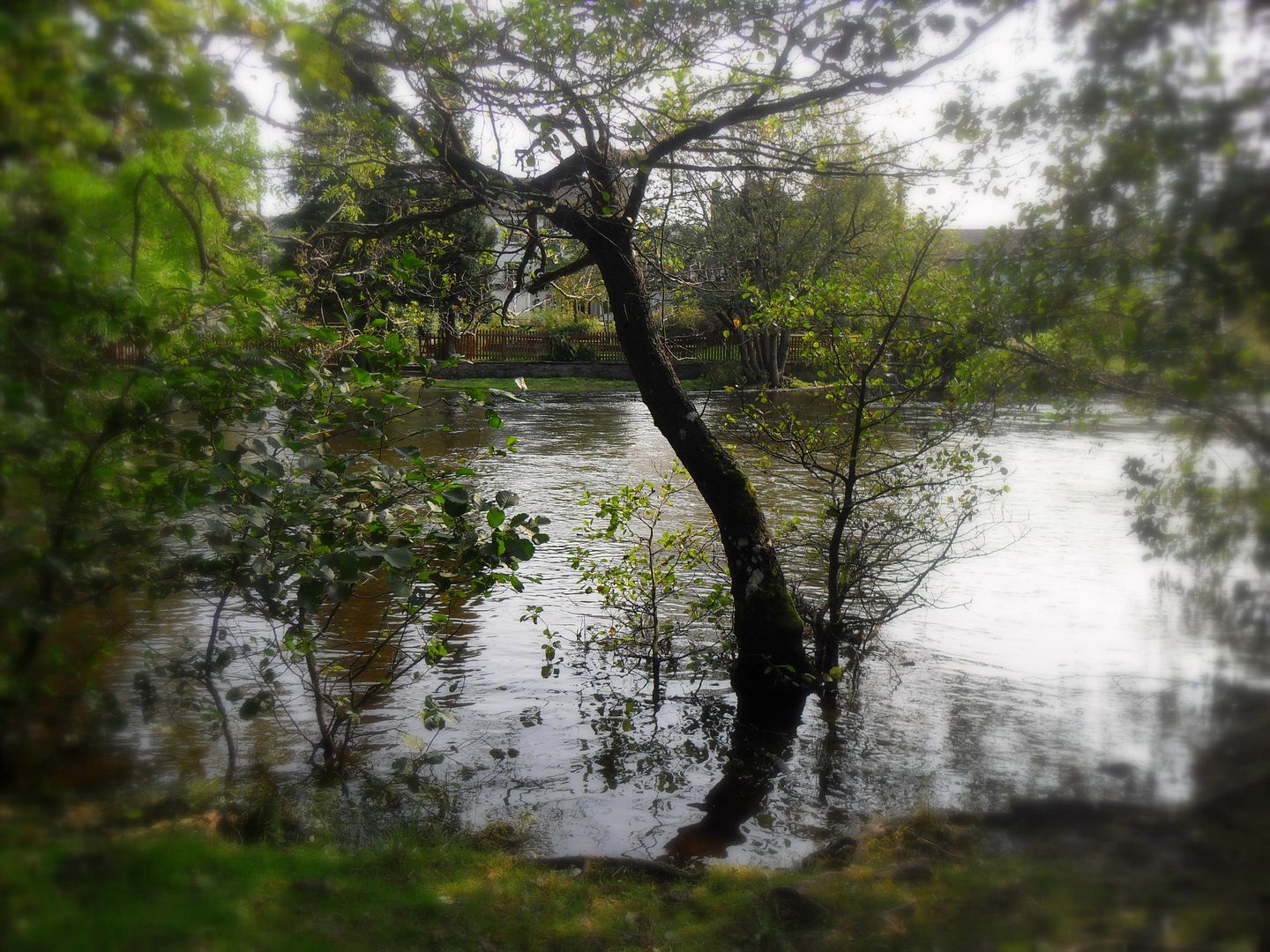 I tried to take some "artsy" shots like this one by the lake with it's dark tree trunk . . .
And this one . . . a shot looking up to the sky and the sun light filtering it's way down through the naked tree branches down below . . . I don't think I'm quite ready for the Country File Calendar yet folks!!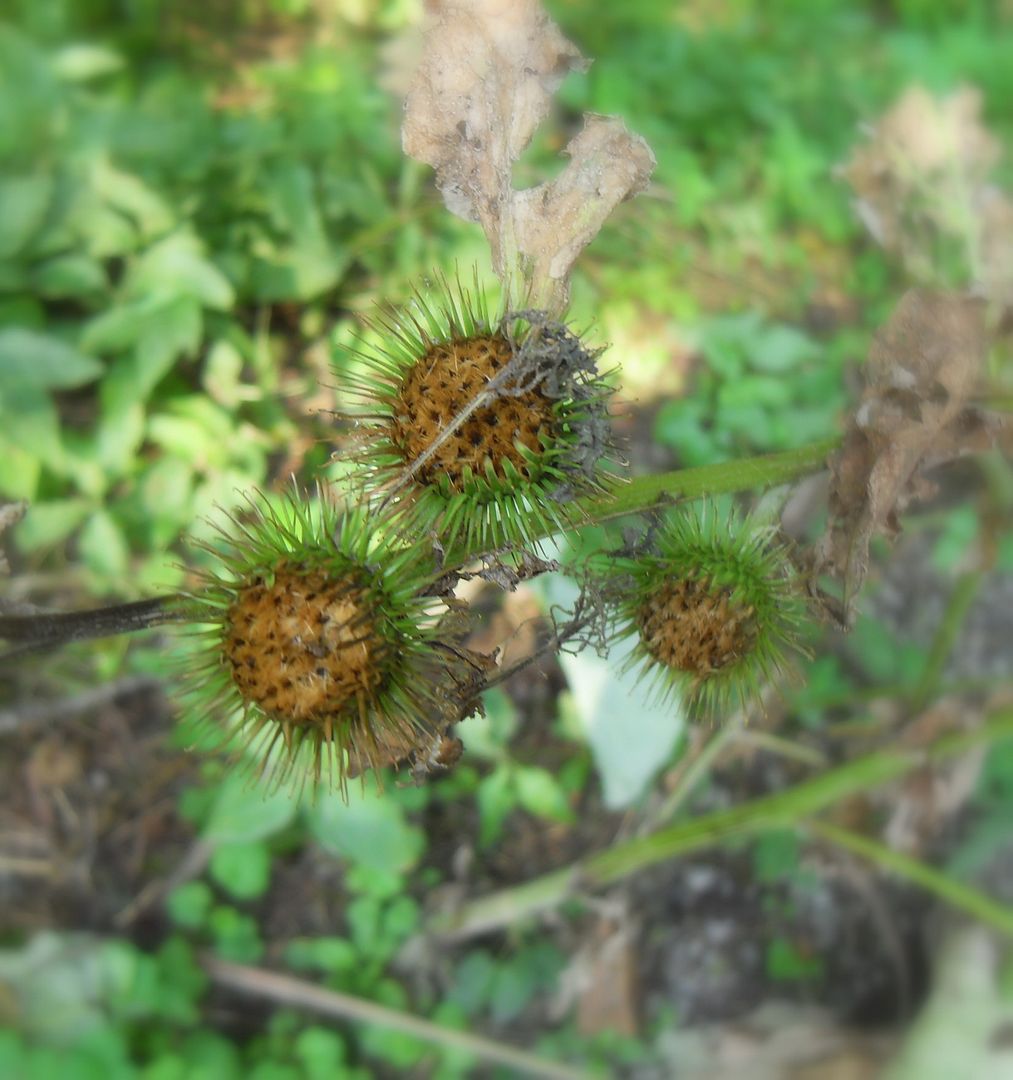 These little hitchhikers that reminded me of my childhood forays into the forbidden woods . . . and that always gave my secret away when my mother saw them clinging to my trousers or coat upon my return . . . shucks!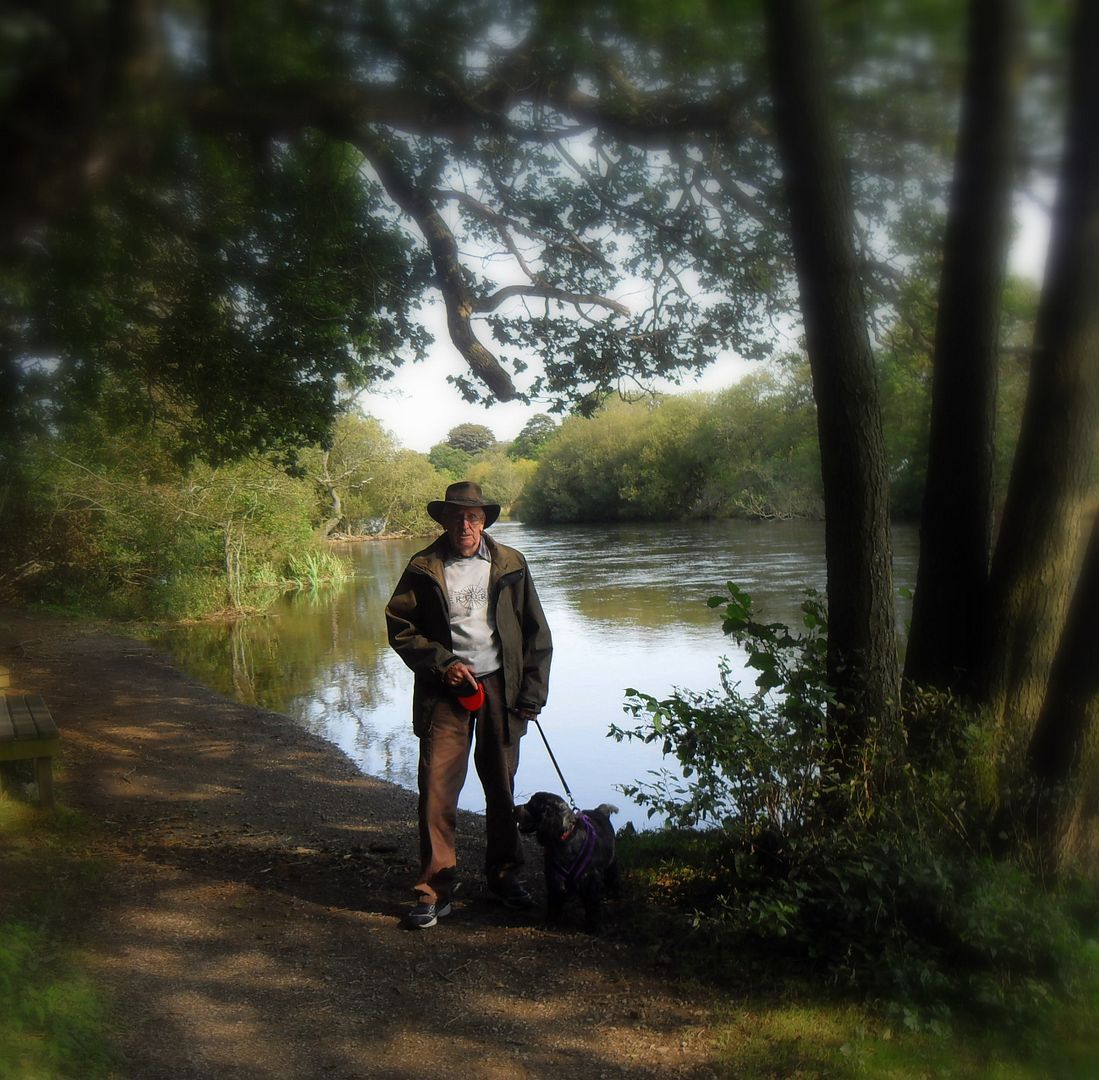 But this . . . this is my favourite picture of the day. My two loves next to the water. I thought Todd looked quite handsome in his new coat and his Outback hat, that he only ever very rarely has the chance to wear.
We then drove down to the other end of lake Ullswater to Glenridding.
No less beautiful . . . and with a beautiful huge field that Miztie ran around in to her hearts content. She was quite tired last night and spent all evening snozzing away on the sofa. (shhh!!)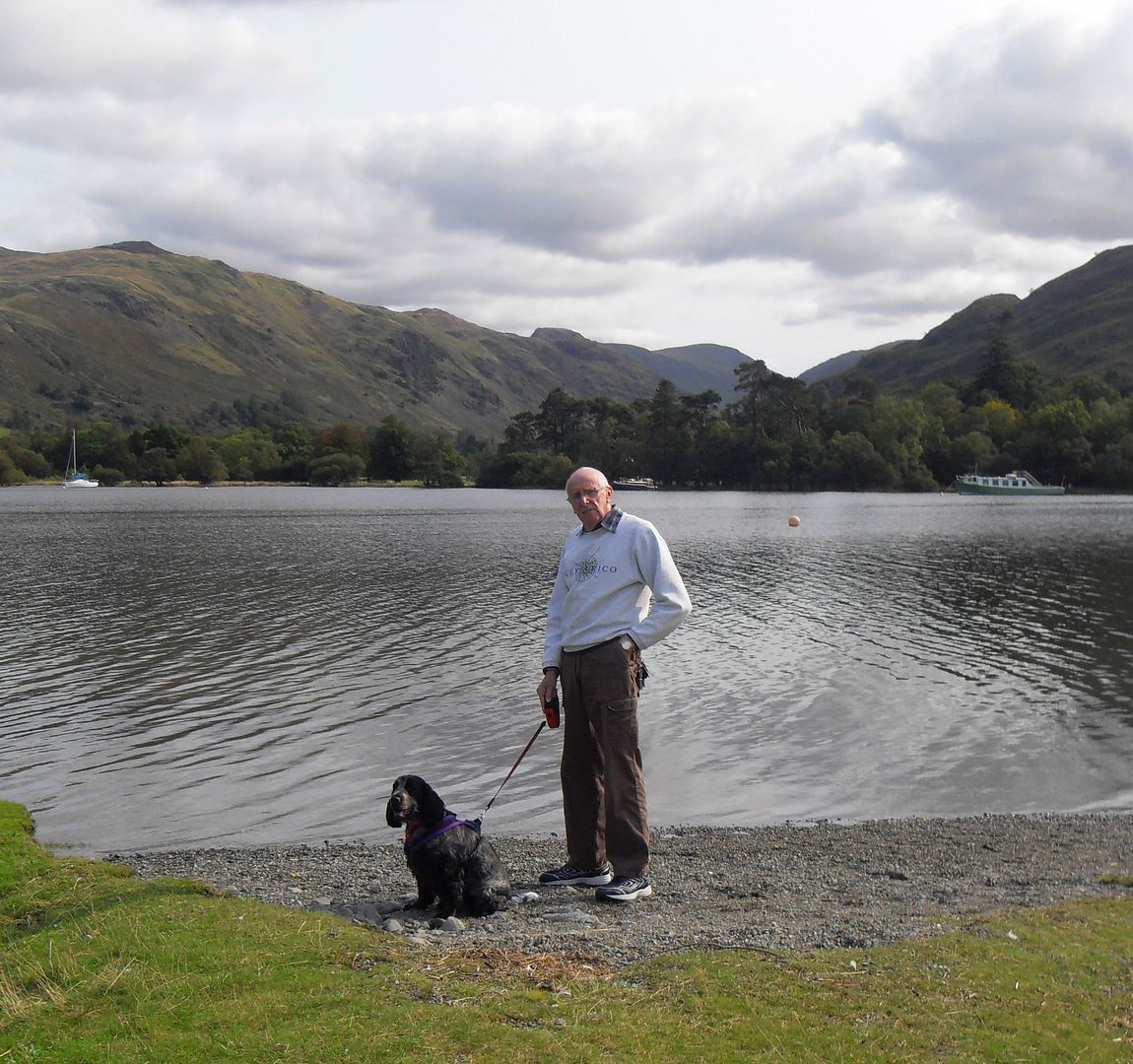 We did have a really lovely day, and a good thing too as we are back to wind, rain and cold this morning. Blah!!
One thing I have discovered is that you make ever so many more friends when you have a dog along. The number of people who have stopped to pass the time of day with us and Mitzie is just wonderful They are people who have had lovely experiences and beautiful memories of having had Cocker Spaniels themselves, or people who just admire her and want to say so, or give her a friendly scratch behind the ears. Yes, we do have a treasure here.
Life is very good.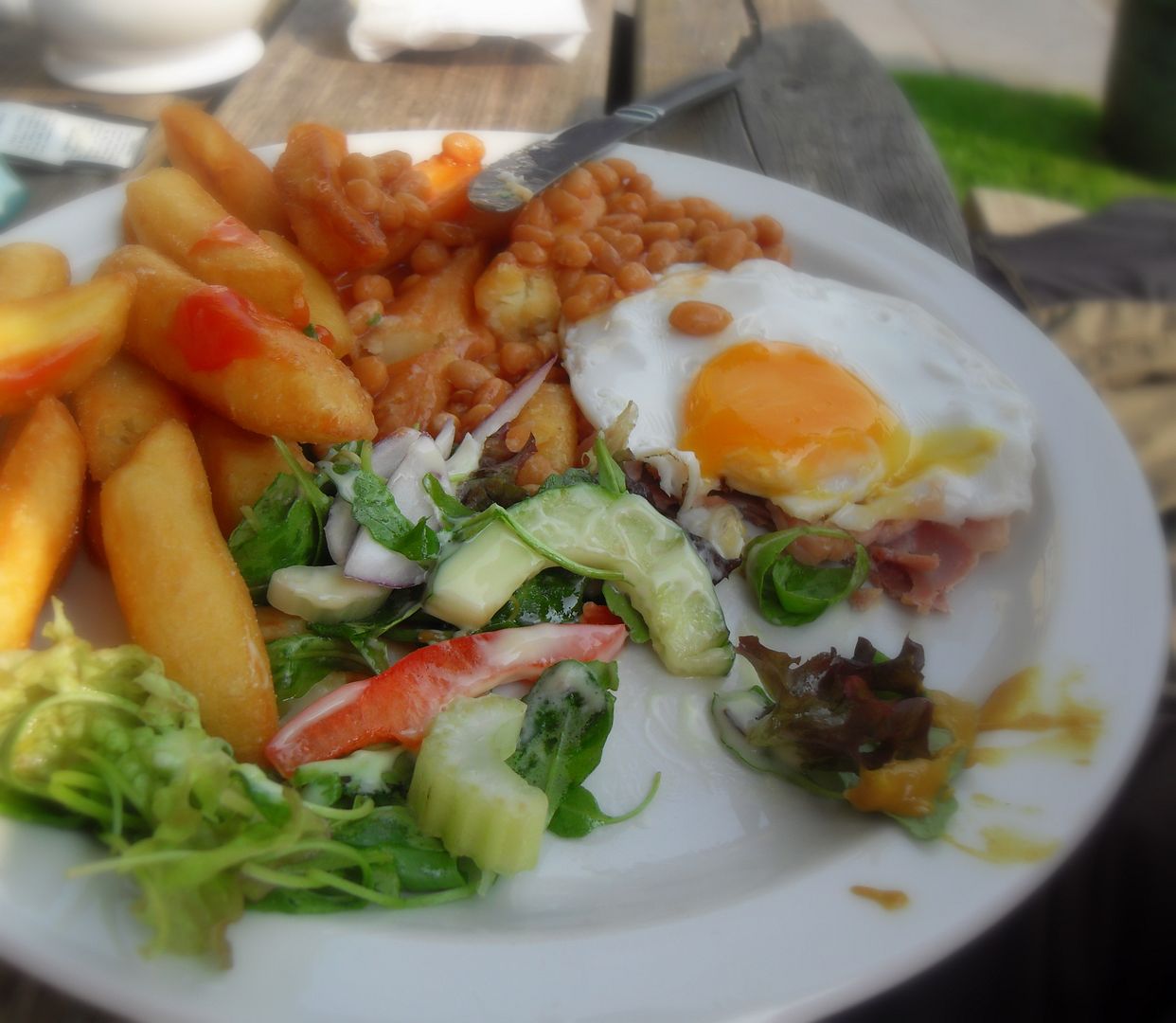 If you'd like to see what we got up to foodwise, hop on over to
The English Kitchen.
It really was quite tasty.