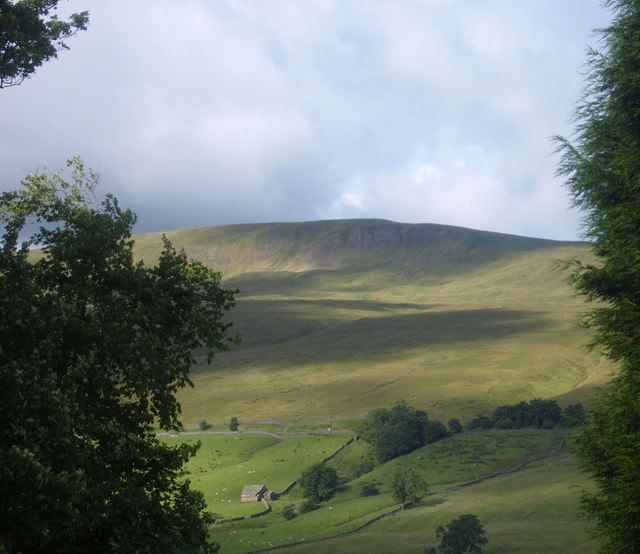 Guess what?? We have internet access and I brought the laptop, so I can keep you updated per se on what we are doing!
See that picture at the top?? That is normally what we see as a view from where we are staying. That is a picture I took in 2008.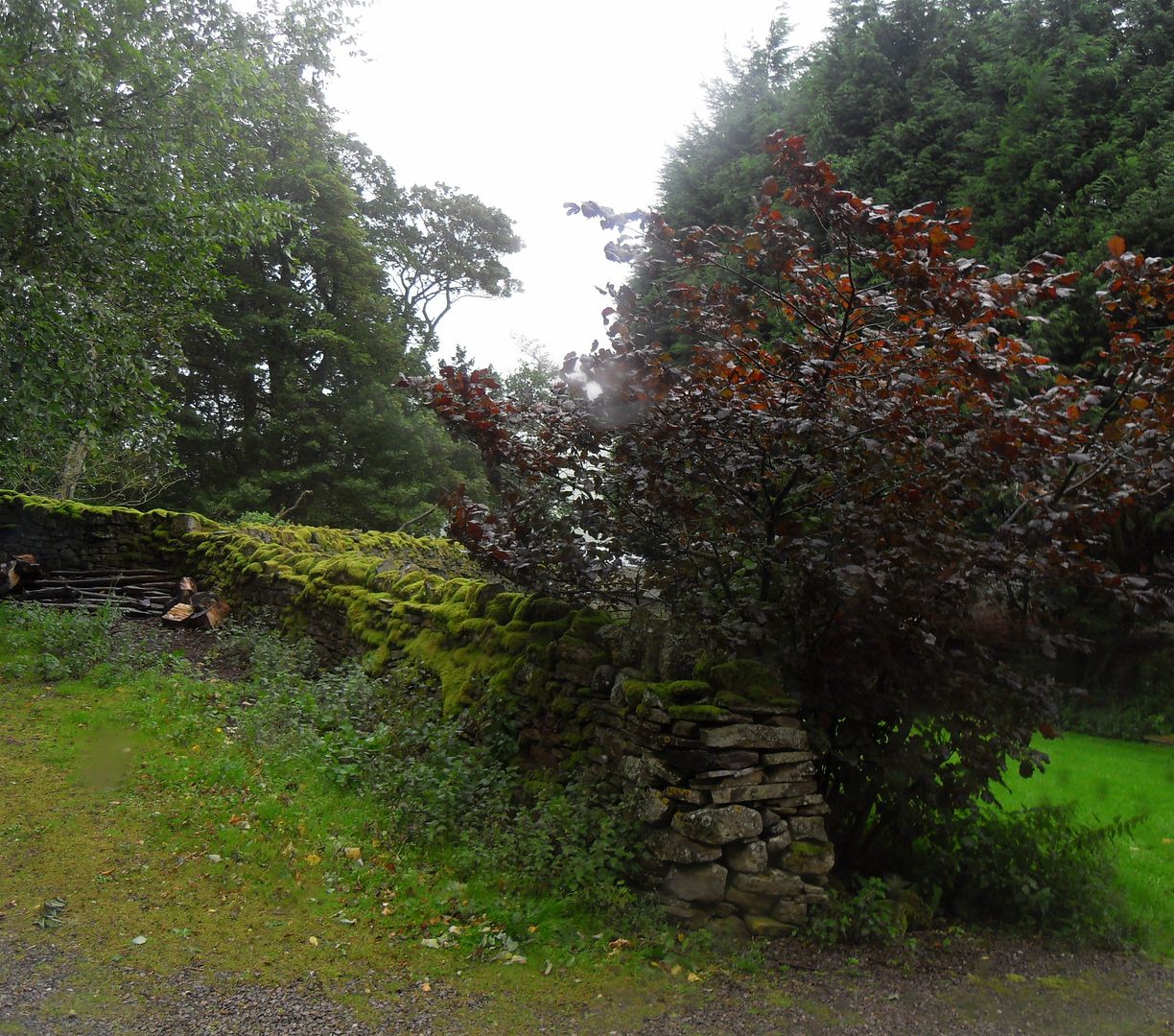 This is what we are seeing at the moment. No beautiful hills and such. It's raining and blowing so hard that the rain is falling sideways! It's supposed to be like this up until about Wednesday and by then we should have a couple of good days and then on Friday it's supposed to start raining again. We don't mind overly much . . . except that . . .
Todd left his coat, back pack (with all of his cards etc. in it) and his wellies sitting at the bottom of the stairs back home. So until we can get out to buy him a jacket, I am having to do all the dog stuff, which is ok . . . it's quite exciting to stand at the top of a hill in 80mph gales willing a dog to go wee . . . and quickly please! She mostly just wants to sniff and chase the leaves that are blowing past!
Great fun! We had a very uneventful trip up in the car. It poured buckets of rain a few times, but the journey was easy and the scenery as beautiful as always. We decided to let our Sat Nav show us the way this time, instead of relying on our map book. Big mistake as it took us across the shortest route possible, which just happened to be across the tors and fels . . . very remote, very twisting, and just a tad bit scary! Arriving here at the cottage was like coming home, as we have been here a few times in the past and always enjoyed ourselves immensely.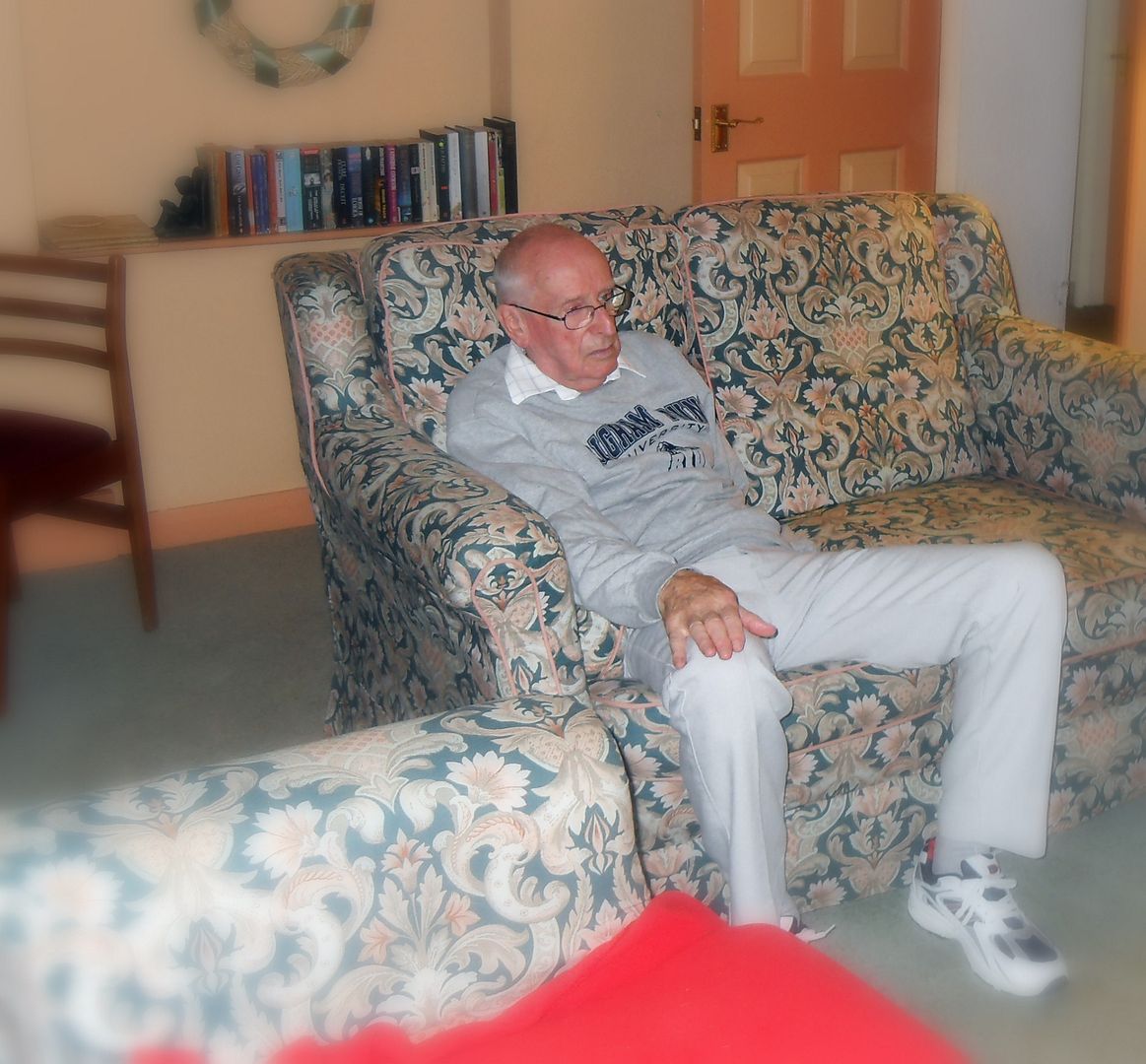 Because of the rain and wind and Todd's not having his coat to wear, we haven't really ventured far from the cottage yet. We spent all yesterday in here . . . Todd watching cheesy old films on the telly, me doing a bit of painting. I did "La Boutique" yesterday and it turned out really nice. It will go well with "La Boucherie!" I had a lot of fun doing it. That's what counts!! We also watched the first Harry Potter film, as I had bought the boxed set with us, just in case the weather was truly pants.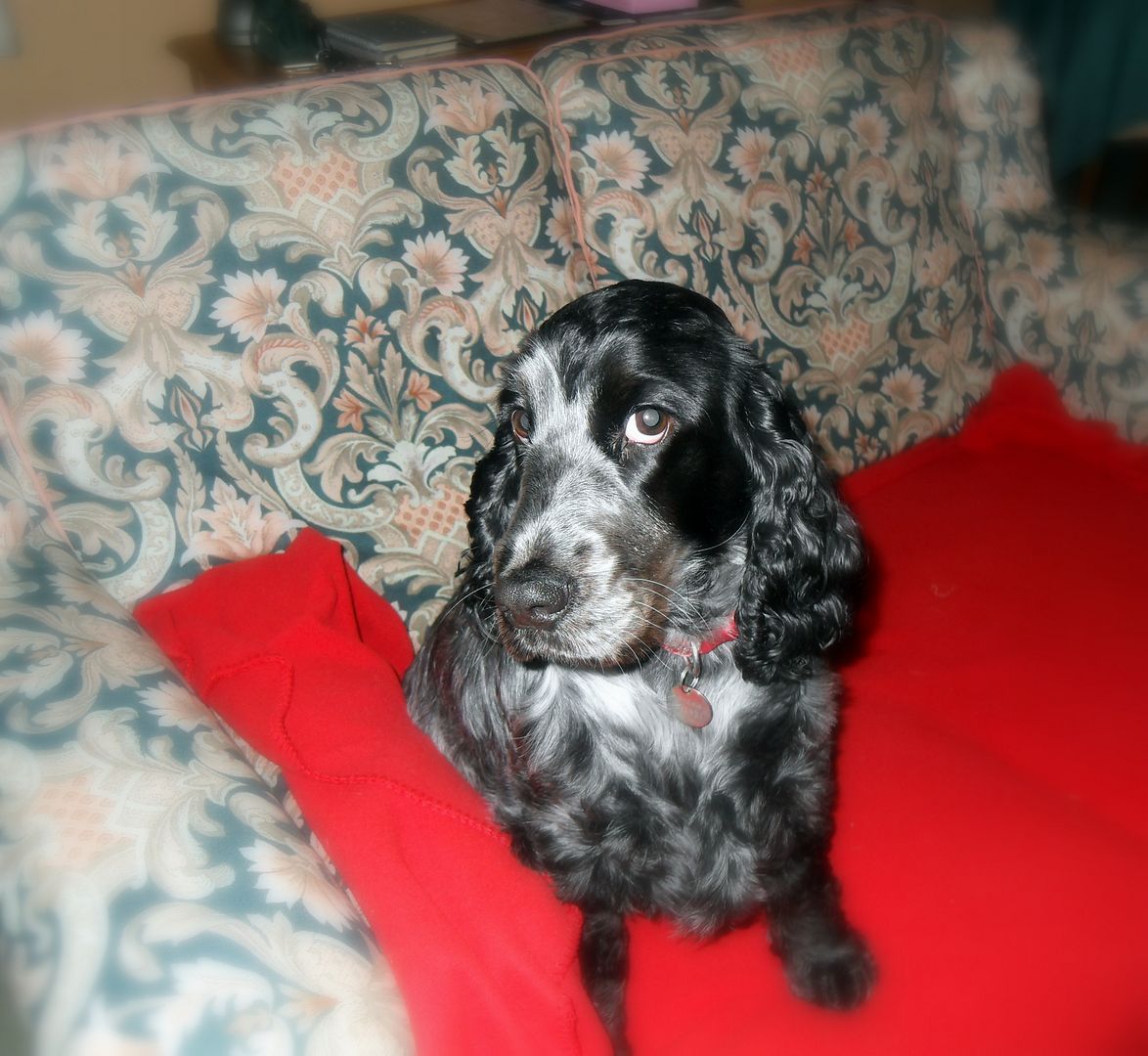 Mitzie did really well on the trip up and has settled in really well, as you can see. Shhh . . . she's not supposed to be on the sofa, but we brought along my red Grammy fleece to cover it so that she won't get it smelly or dirty. She hasn't had the chance to really go out and explore much yet, but she will tomorrow, fingers' crossed!
Hopefully today we will get to a shop where we can buy Todd a jacket. We'll have to pay for every National Trust place we visit though, because our cards are in . . . you guessed it! Todd's back pack sitting on our stairs at home. That will curtail us a bit I'm afraid, unless I can talk him into buying next year's membership early. We'll see.
In the meantime, if you'd like to see what we've been eating, you will have to pop over to
The English Kitchen
, of course! Speak to you soon.
Happy thought to end with:
"The rainy days a man saves for usually seem to arrive during his vacation"
~author unknown
Ahhh . . . well, tomorrow's another day, and any day, whether in rain or in sun . . . is all the better for having been spent in the company of people you love!