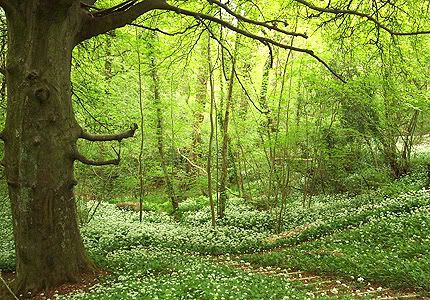 "The wood is decked in light green leaf.The swallow twitters in delight.The lonely vine sheds joyous tearsOf interwoven dew and light.Spring weaves a gown of green to cladThe mountain height and wide-spread field.O when wilt thou, my native land,In all thy glory stand revealed?"~ Ilia Chavchavadze, *Spring *
Well, it's official now! It's Spring! I do love the spring, that beautiful time of the year when everything around me seems to take on a greenish hue. The branches of every tree and bush are covered with tiny buds just waiting for the warmth of the sun to burst out into leaf and the banks of the roadways are filled with blooming Primrose. Tis the season of yellow as well, as daffodils wave their golden heads in the warming breezes, and can the birdsong ever be any prettier than it is at this time of year? I watch the blackbirds challenge each other in the mating dance of spring in the grass of my garden, and if a person is very quiet and looks very closely, one might see the dance of a March hare across the fields, dry yet, soon damp and soon after that filled with the prancing bloom of wildflower . . .
To celebrate the birth of Spring, I have decided to do a delightful "Welcome Spring" giveaway. I have not done one for a while and have been storing up a few goodies just for this reason.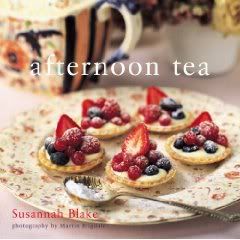 What would spring be without a Garden Tea Party? I love Tea Parties and this lovely book is filled with lots of delicious ideas of just the perfect sweets and savouries to serve on just such an occasion! I love Tea Parties so much that I just might give one over the next month or so and share it with you all. In the meantime this book is up for grabs in my giveaway.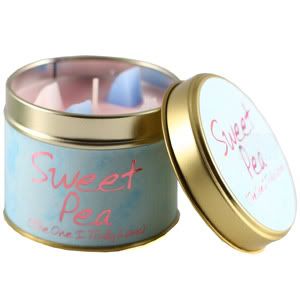 You heard me wax on last weekend about this beautiful smelling candle. This lovely scented candle would be the perfect addition to a Springtime Tea. "Sweet Pea . . . the one I truly love." I just adore this candle and I am throwing one of them into the giveaway so someone else can fall in love with it too . . .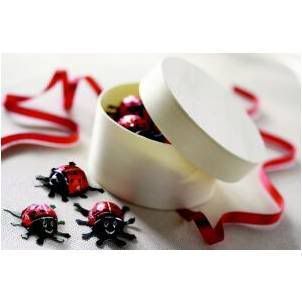 How could one have a tea party and not invite Ladybirds! (Or ladybugs as they are known in North America.) Yes, I shall be giving away a delightful little box filled with milk chocolate Ladybirds. These little Ladybirds could indeed be flying away to your home!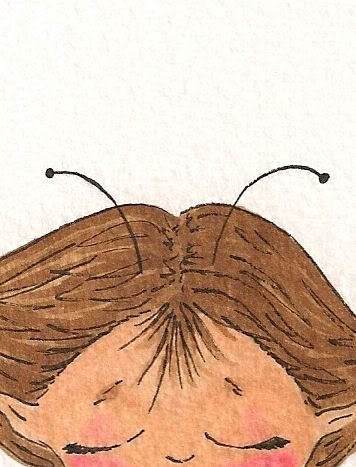 "Make A Wish", and I am including 4 of my handmade greeting cards, just for you, each one with a delightful springtime print of one of my images on the front, including this one that I just finished yesterday, entitled "Make A Wish." (I shall be posting the full image on my art blog,
Blossom Time Creations
, later today, so do pop back over to have a look later on!)
And there you have it, a lovely book, a sweet candle, some lovely chocolates and a set of springtime greeting cards, just for one lucky person. To be included, just leave a comment here at the end of this post. If you would like your name to be entered twice, just post about it on your own blog, and then let me know you have done so!
What would a Springtime Tea Party be without some delicious cookies to serve? Why, it's just not a tea party without at least one or two different ones! I made these lovely little biscuits the other day to share with my work mates and they went down a real treat!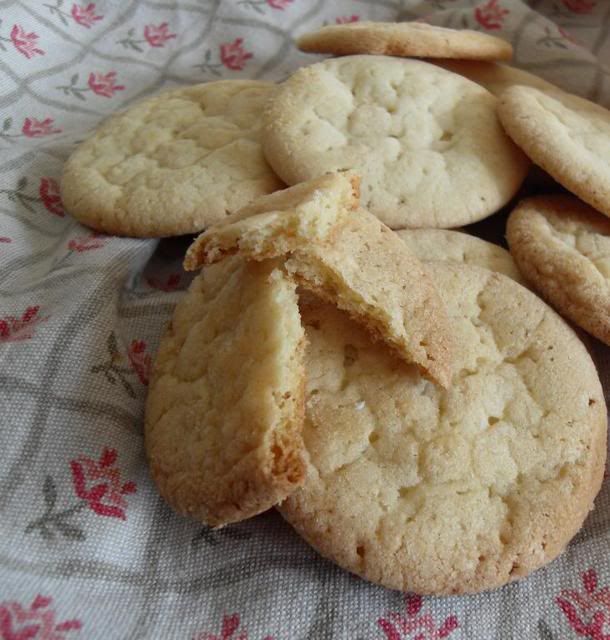 *Crisp Butter Thins*

Makes 48
These beautiful crisp cookies have a buttery, melt in your mouth texture. They smell heavenly when they are baking and one can hardly wait for them to cool before sinking their teeth into their sweet deliciousness!
2 cups flour
1/4 tsp salt
1 tsp baking powder
1 tsp cream of tartar
1/2 cup (4 ounces) unsalted butter, at room temperature
1/2 cup solid vegetable shortening (such as Crisco, Trex, or White Flora)
again, at room temperature
1 1/2 cups icing sugar, sifted
1 large egg, at room temperature
1 tsp pure vanilla extract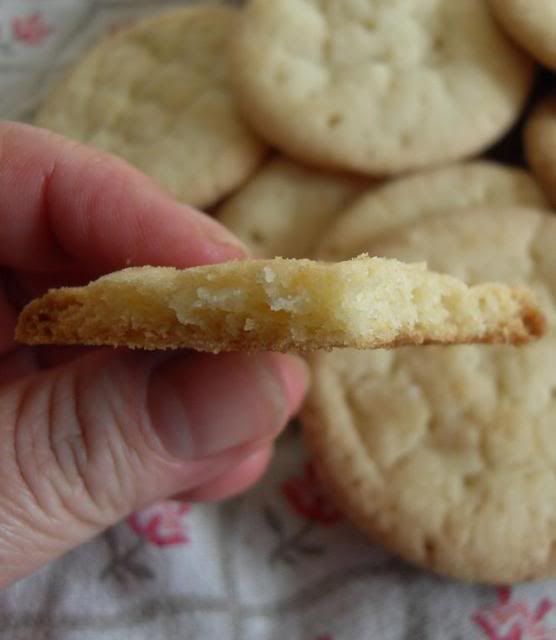 Sift together the flour, salt, baking powder and cream of tartar into a large bowl. Set aside.
In another bowl, cream together the butter and the shortening with an electric mixer until light and fluffy and totally amalgamated. Cream in the icing sugar, a little at a time, until the mixture is smooth and creamy. Beat in the egg and vanilla, until well combined. Slowly beat in the flour mixture until well combined, stopping to scrape down the sides of your bowl from time to time.
Cover with plastic cling film and then place in the refrigerator to chill for at least 1 1/2 to 2 hours.
Pre-heat the oven to 180*C/350*F. Scoop out small bits of the chilled dough and shape into 1 inch balls. Place the dough balls on an ungreased baking sheet, pressing down with the tines of a fork to flatten. Place at least 2 to 3 inches apart. Keep the dough chilled in the refrigerator in between batches until all are done.
Bake until golden, but not browned, some 10 to 12 minutes. Cool slightly on the baking sheet before removing with a spatula to a cooling rack to finish cooling completely. Store in a tightly covered container.