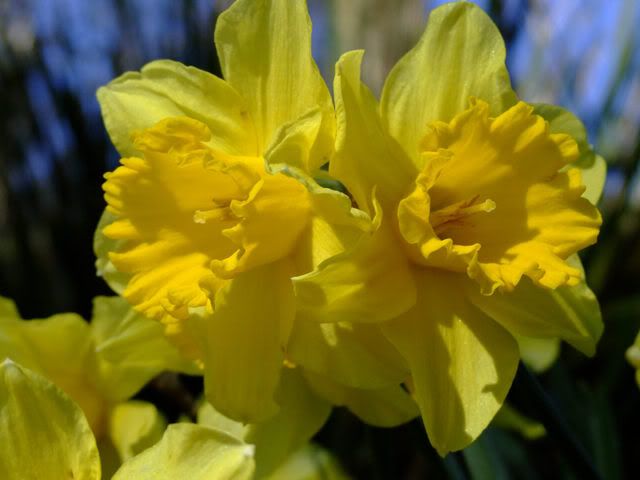 I have two really special girls in my life, and a really special guy, my two daughter's in law and my son in law. I love each one of them with all of my heart and for different reasons, not the least of all being because my children love them and they make my children happy.
I always hoped through the years that I would be a good mother-in-law. We've all heard the jokes (take my mother-in-law please) and know that they are sometimes pretty awful things to have in a family. I was always really lucky with mine. My ex mother in law was a sweetheart and I have always loved her dearly. She was a beautiful example to me of what a mother in law should be and the type of mother in law I wanted to be to my future sons and daughters in law.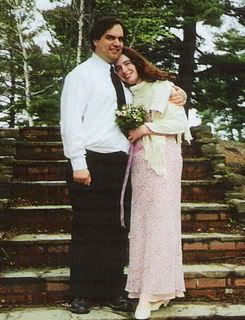 My oldest son, Anthony, was the first of my children to marry and he married his high school sweetheart, Anne. She's a lovely girl and quite a bit like me, or at least I like to think she is at any rate. She's got a big heart and a great sense of humour, and she's a good wife and mother. She's kind and loving, and very, very patient! She has a gentle nature. I fell in love with her probably not too long after my son did and I could see from the beginning that she was perfect for him. I watched her the last time we were home with their little Gabriel, and I could see that she was devoted to that gorgeous little boy and that she was a wonderful mother. I am so pleased that the Lord brought her into our lives.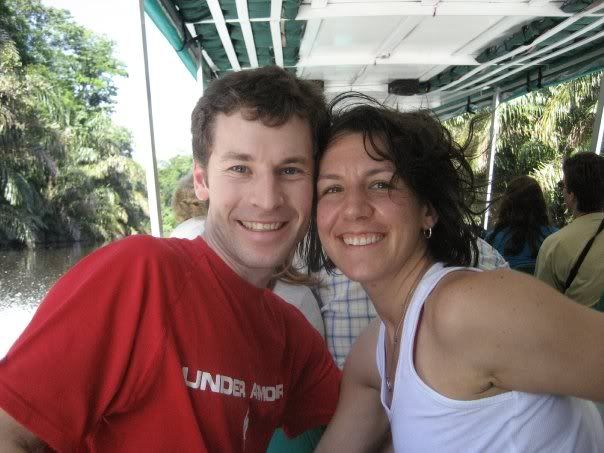 My youngest daughter, Amanda, got married next. She married Tom, a handsome young man she met when she was at University. I don't know Tom all that well, but then, I don't really need to. The fact that my daughter loves him and that he's very good and loving to her is all I need to know. From what I have seen of him he seems a very kind, thoughtful and caring individual. I believe he is also patient, but then he'd have to be for our Amanda is very headstrong and stubborn. I think he's perfect for her and I can see that when they are together, they are very clearly in love with each other. That always makes a mother happy to know that their children are settled and loved.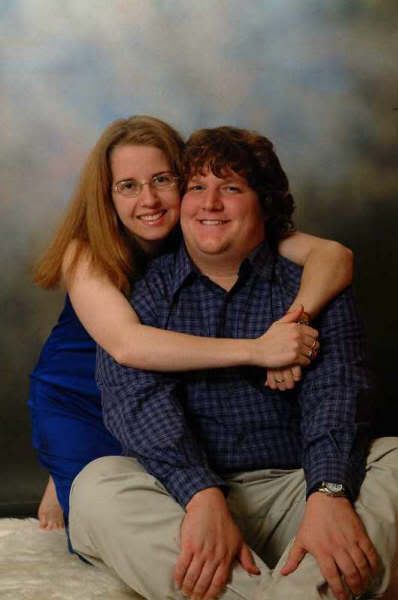 My middle son, Doug, was the next to marry, and I'm sorry to say that I don't know his wife, Kayla, very well at all either. They, too, met at University and fell in love. I know that she makes my son happy and that he loves her to bits. She is a great mom to my grandsons Jonathan and Joshua. She is quite a crafty gal in that she loves to do handicrafts and cook, and in that way, she is quite a bit like me. The fact that she and Doug spent their honeymoon with Todd and I at my mother's, spoke volumes to me about the kind of woman she was, and the type of wife she would be to my son. I knew that my son's happiness was important to her, maybe the most important thing to her. She was gentle and kind and caring. I knew that his heart was in good hands. What more could a mother ask for?
A mother wants nothing more for her children than for them to be happy, and for them to pick partners in life that will help them to be happy and help to bring out the best in them. I've been blessed three times over in the partners my children have chosen to share their lives with. I wish that I lived closer so that I could spend more time with them, and become more than just their mother-in-law, for I'd love to become their friend. I hope that they know that I love them and that I pray for them each and every day. I care about them and I hope that my children are as good and loving in return to them as they can possibly be. The mother part of me knows that they are. How could they not be?
I love to cook, as you know. I love cooking complicated recipes and stretching my talents, which is probably why I love my job so much. I also love to take ordinary ingredients, and turn them into something fabulous, such as this recipe I am sharing with you today. My Todd loves these and so do I! (But then . . . the potato is my favourite vegetable.)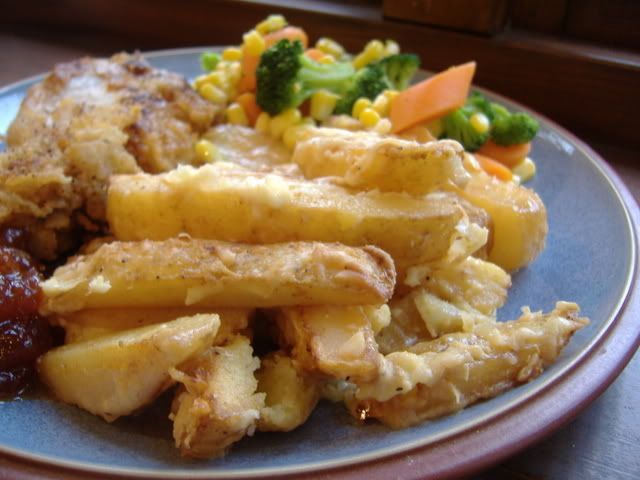 *Crispy Oven Fries*
Serves 4
This is a delicious way to take ordinary frozen French fries and turn them into something special. They are very similar to the loaded fries that you can get in some restaurants in North America. I like to use the chunky steak fries that you can get that are low in fat and still have the skins on. You end up with lovely tasty potatoes, with crunchy brown bits, all totally delicious!
1 (24 ounce) bag of frozen French fries
½ tsp garlic powder
½ tsp chili powder
½ tsp onion powder
Salt and pepper to taste
1 cup sharp cheddar cheese
2 TBS chopped fresh parsley
½ cup single cream
Pre-heat the oven to 230*C/450*F. Lightly grease a 13 by 9 inch baking dish.
Toss the French fries together with the garlic powder, chili powder, onion powder, parsley and salt and pepper to taste. Make sure the spices are well distributed. Pour them into the prepared baking dish. Sprinkle the cheese evenly over top and then pour on the single cream.
Cover the dish tightly with foil, and then bake in the pre-heated oven for 45 to 50 minutes. Remove the foil and bake for 10 to 15 minutes longer, or until they are bubbly and slightly browned.
You can add bacon bits as well if you want. They are a delicious addition!