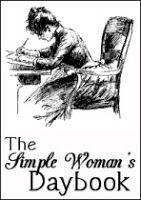 FOR TODAY October 29th, 2013
Outside my window...
It's still quite dark and the rain is bucketing down. Mitzie didn't want to go out for very long this morning and I can't blame her! We were very lucky here in that we didn't get any of that horrible storm that battered the South Eastern parts of the UK yesterday. We are very blessed to live in Chester. It's God's country I think, but then again . . . I am a tad bit biased!
I am thinking...
(¯`✻´¯)
`*.¸.*✻ღϠ₡ღ
I have my appointment at the hospital tomorrow morning at the Cardio Vascular Unit. I am thinking it is a blessing I live in a day and age where you can get help like we do in these modern times.
I am thankful...
For the missionaries. We have two of the Elders coming for supper tonight and I always love to have any of the missionaries in our home. They bring such a special spirit with them. It's always a good thing to have them here.
In the kitchen...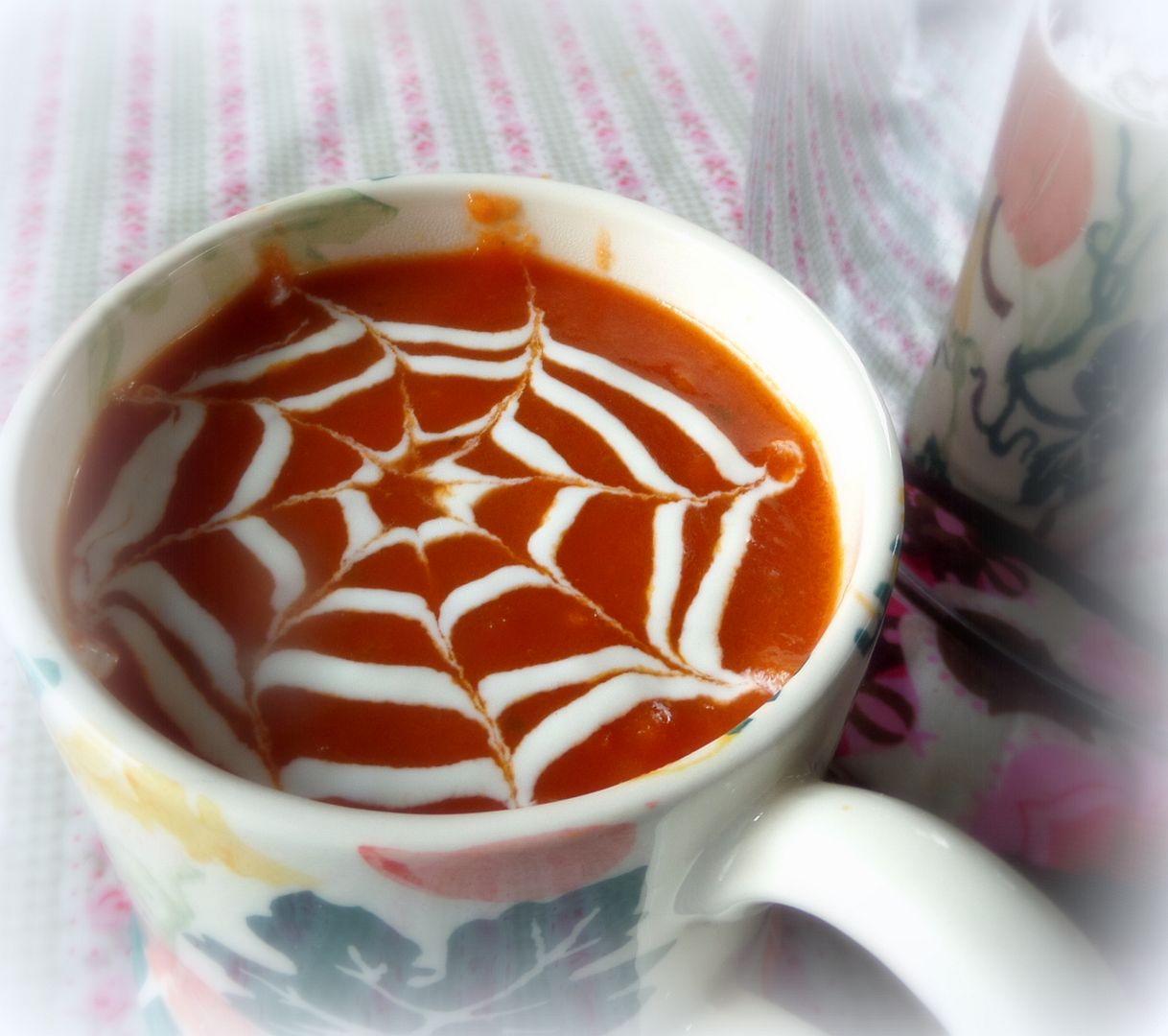 Check it out in The English Kitchen today . . .
Spiced Tomato Soup
, served in my new Emma Bridgewater mug! This is sooooooo yummy and the mug is so pretty! I am a lucky girl!
I am wearing...
Nothing new here! Yep, in my nightie! Today I have added a robe because it is decidedly chilly!
I am creating...
When my kids were growing up, we always had an Advent Wreath that I created on the sideboard, and Advent Calendars. I thought it would be fun to share some that you can make yourself today. I may even make one for Todd!
Now here is a simple one. Using lined envelopes. You can find out how to make this one on
Real Simple
. Just my style. I am rather lazy at times!
No source for this but it looks easy enough. Just get some of those string things that come with little clothes pins. (I think they are Christmas card holder thingies) Make 25 little stockings out of Christmas scraps and hang em up! Ok, so a tiny bit more complicated than that, but the average sewer could easily figure this one out.
Loving this one. I love red and white anything. Washi tape would make this super easy. Find out how on
Soel Boutique
!
A wonderful idea from
Kate's Creative Space
. Twenty five individual little gifts mounted in a frame. How cute is that!
Not at all fond of the colours, but really liking the idea. I found this on
Windy and Friends.
Its made from match boxes. You all know how much I love playing with match boxes!
I love the simplicity of this advent wreath that I found on
One More Mushroom
. I love simple things. I love Christmas. I love keeping Christmas Simple!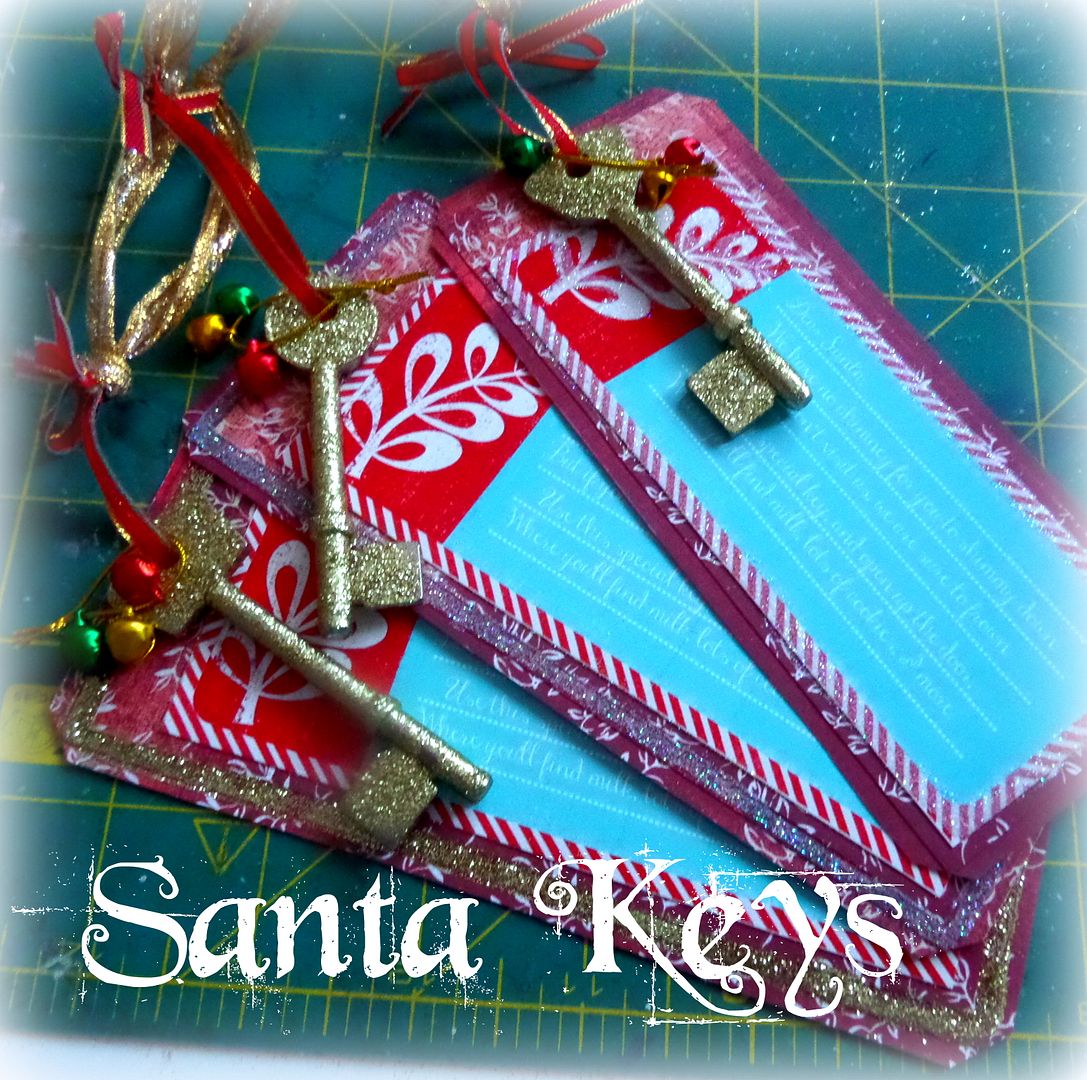 My Santa Keys all done and dusted! I hope the my grandchildren like them. I may get them each a Night Before Christmas Book to go with them, just to add to the excitement!
I am going...
TodayI am going to go to Aldi to pick up a few bits for supper tonight. We shop at Aldi most of the time now. It's the cheapest place to go.
I am wondering...
Which came first . . . the chicken or the egg?
I am reading...
Mercy
, by Jodi Picoult.
Police chief of a small Massachusetts town, Cameron McDonald makes the toughest arrest of his life when his own cousin Jamie comes to him and confesses outright that he has killed his terminally ill wife out of mercy. Now, a heated murder trial plunges the town into upheaval, and drives a wedge into a contented marriage: Cameron, aiding the prosecution in their case against Jamie, is suddenly at odds with his devoted wife, Allie -- seduced by the idea of a man so in love with his wife that he'd grant all her wishes, even her wish to end her life. And when an inexplicable attraction leads to a shocking betrayal, Allie faces the hardest questions of the heart: when does love cross the line of moral obligation? And what does it mean to truly love another?
Enjoying it so far. I want something new to read though . . . something different. Any suggestions??? I don't like anything smutty or implausable. I am quite fond of history and I don't like pap. (No tall order there or anything, lol!)
I am hoping...
That they discover something that is easily treatable when I have all my heart testing done and dusted. Praying for miracles here.
I am looking forward to...
TheMissionaries coming today. Always a treat.
I am learning...
I am becoming ever more aware that my time left here on earth is somewhat limited. I am only a few years younger than most of my ancestors were when they passed on and indeed, older than some! My mother and father are still alive. I reckon with any lucky I have at least 20 more years, God willing. What do I want to do with it? I am learning to make each day count as never before.
Around the House ...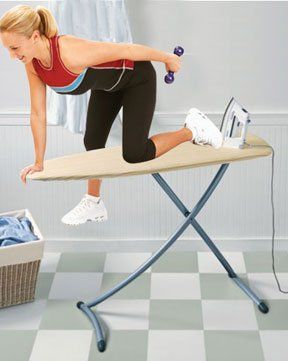 Like
that's
going to happen anytime soon! Ha ha! I don't think the Ironing Board could take the strain! But the idea is to take advantage of little boughts of exercise when and if you can during the day! Good idea in theory.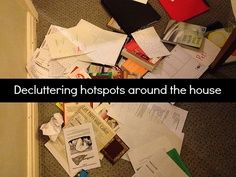 There is some excellent advice on doing this over on
Planning With Kids
. Excellent. I need help with this.
Some great ideas on organizing your spice cupboard on
Organizing Home Life.com.
Lots of printables and workable plans!
DUH! Now why didn't I think of that????
I am pondering...
Howmuch more water the grass in the back yard can hold before it turns into a lake. Yes, we are in rainy season now. Note to self . . . "You will not melt. You will not melt. You will not melt . . . "
A favorite quote for today...

`*.¸.*✻ღϠ₡ღ¸.✻´´¯`✻.¸¸.Ƹ̴Ӂ̴Ʒ..

(¯`v´¯)
`*.¸.*´Ƹ̵̡Ӝ̵̨̄Ʒ
¸.•´¸.•~♥♥♥~•.~
You are unique,
and if that is not fulfilled
then something has been lost.
~Martha Graham´´¯`•.¸¸.☆
One of my favorite things...
Tea Parties. I think everyone should have a tea party every once in a while, even if you are the only one there and it's just a mug of cocoa and a biscuit. It's about celebrating the simple. The secret to an abundant life.
A few plans for the rest of the week:
Missionaries tonight, hospital tomorrow. Nothing else yet.
A peek into my day...
Gratitude. I try to practice it every day, but that isn't always possible. I am not perfect. I do try to be thankful as often as I can. Life is better when you walk in the steps of gratitude.
⋱ ⋮ ⋰
⋯ ◯ ⋯ Take time to enjoy the small*´¯`.¸¸.☆
⋰ ⋮ ⋱ blessings in life.*´¯`.¸¸.☆
✿¸.•*¨`*•..¸✿ ✿¸.•*¨`*•..¸✿
╬♥═╬╬═♥=╬╬═♥╬╬═♥╬╬═♥=╬╬♥═╬
░░░░░░░░░░░░░ ░░░░░░░░░░░░░
Have a wonderful day!