There are times in life that we, each one of us, have a burden to bear, and quite often it proves to be far heavier than it should be or than it could be, if we would only choose to share it with someone . . .
Pride, more often than not, prevents us from speaking out to others about it, or admitting that we need help. I have that problem myself. I am more than willing to listen to other people's problems and offer a helping hand when they need it, but . . . when it comes to needing help myself, or a listening ear . . . I am very reluctant to share it with others. I hold whatever it is that is bothering me close to my chest, like a poker player trying to hide a good hand.
I present to the outside world a face that is happy, and when asked how I am . . . I say . . .
"Very well thanks!"
when, in reality, my heart may be in turmoil and inside I may be weeping tears of pain, or frustration or unhappiness . . . unable to share for even a moment . . . what is really in my heart or on my mind.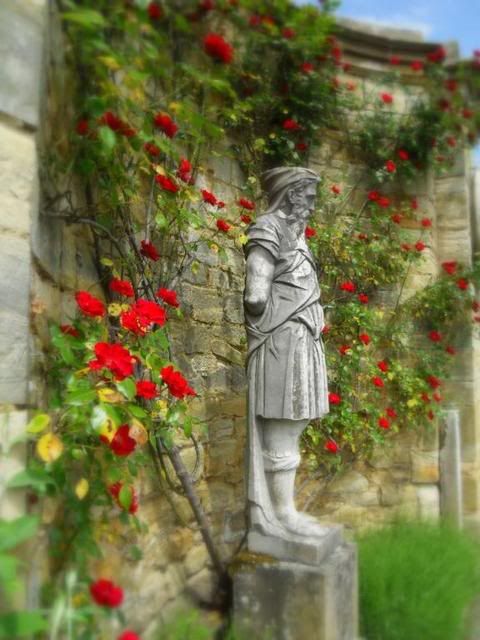 It's not that I think that other people couldn't or wouldn't help, but that I feel that people have enough burdens and problems of their own without me dumping mine on their doorstep. Besides . . . in the light of all the suffering in the world, and all the other problems that people have to endure . . . anything that may be bothering me seems petty and of little consequence.
The thought occurs to me this morning though . . . that, in doing so . . . in failing to share . . . I actually prevent others from being able to receive the joy and the blessings that could be theirs from being able to help to ease another's burden, or to lend a listening ear. Oft-times it is in the very telling of how we are feeling . . . the act of sharing . . . that we actually receive the very help we need, for somehow . . . in the sharing . . . the burden actually miraculously eases, even without anyone having lifted a finger. Somehow when the words are out there, whatever the load is we have been carrying, somehow it seems lighter.
That's actually the way prayer works. We get on our knees and we say the words, and we hand it all over to God . . . and then, we trust in faith that He will take care of it, or give us an answer or show us the way out of whatever problem it is that we are enduring.
To each one of us comes the invitation from the Saviour . . .
"Come unto me, all ye that labour and are heavy laden, and I will give you rest. Take my yoke upon you, and learn of me, for I am meek and lowly in heart; and ye shall find rest unto your souls. for my yoke is easy, and my burden is light."
Matthew 11:28-30
Perhaps when we fail toask for help when we need it, we are really showing a lack of faith both in our God and in our fellow man. From now on, I thnk I will try to share my worries and concerns, always remembering that there is Someone who has the time and patience to listen and to help. How can I deny the listener the blessings of being able to help . . . or myself . . . the blessing of being able to ask?
Wherever you are on this morning on your journey through life, may you be able to find the peace that is yours but for the asking, and the blessings that can be found in the sharing and easing of another burdens . . .
Just my thoughts on this cold, windy and wet Friday morning . . .
When I was dating my first husband, I used to love to go to his parents house and spend an evening with them, playing cards or just sitting and talking. He had lovely parents, and I used to love the atmosphere that was always present in their home. He lived on a big farm, and his mother would always have something tasty to eat. This was one of the things she used to make quite often for an evening snack and it always went down a real treat!
*Bacon and Cheese on Toast*
Serves 4
Bacon and cheese . . . need I say more??? This makes a great snack or light lunch. Add a bowl of soup and you have a delicious supper as well!
12 slices of streaky bacon
4 slices of bread
some grainy mustard
4 thick slices of strong sharp cheddar cheese
Heat a heavy skillet over medium high heat and then add your bacon. Cook, turning it over frequently, until it is semi crisp. Remove from the pan and then leave it to drain on paper kitchen toweling to help absorb most of the excess grease.
In the meantime pre-heat the grill (broiler) on your oven to high and lightly toast the slices of bread in your toaster.
Spread each piece of toast on one side with some grainy mustard. Lay a slice of cheese on top of the mustard and then lay 3 slices of bacon on top of the cheese. Place on a baking tray and then when all are ready, pop the baking tray under the grill and cook until the cheese is melted and bubbling and the bacon is as crisp as you would like it to be.
Remove from the oven and let cool for a few minutes before serving.
There's a delicious Lemon Cake on offer over on
The English Kitchen
this morning!