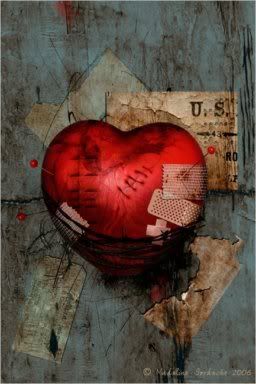 I recently read of a little girl brought with her family into a relief camp, set up in a disaster area. The family was homeless and starving. For days, they'd barely had enough to sustain themselves, and every scrap and morsel they did have, had been shared amongst them all.
Gently, one of the nurses, knelt beside this little girl, just a scrap of a girl, all thin and ragged, she was . . . the nurse held out a glass of milk to her.
Wide-eyed, the little girl looked at it. Then she whispered to the nurse, "How deep may I drink?"
The nurse put her arms about the starving waif, and answered with tears in her eyes, "You can drink as deep as you like."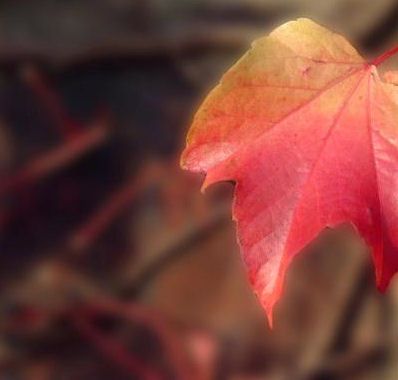 It occurs to me this morning, that we in this world, are a bit like that starving little girl . . . and the nurse is like our Saviour. We come to him and lay our heads and hearts upon his feet and ask . . .
"How deep may we drink?"
. . . and his reply . . . always . . .
"As deep as you like."
His love can, and will, sustain any and all who come to Him and lay their cares at his feet.
"Come unto me, all ye that labour and are heavy laden, and I will give you rest. Take my yoke upon you, and learn of me; for I am meek and lowly in heart, and ye shall find rest unto your souls. For my yoke is easy, and my burden is light."
~Matthew 11:28 - 30
Just my two penneth this morn!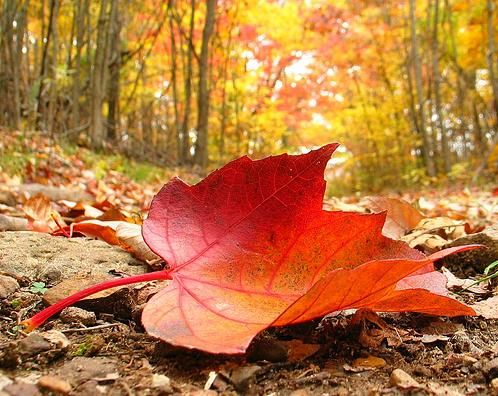 My goodness but it did rain yesterday morning! I looked out the window at one point and I have never in my lifetime seen it raining so hard as it was then! I was amazed. Thankfully it blew over and by afternoon we had sun, albeit with a bit of a cold wind, but it was good to see the rain end. Rumour has it that we are in for more . . . rain that is, today! Ahh . . . such is the late autumn and early winter over here in the UK. In the coming months we shall take every scrap of sunshine we are given and enjoy it to the fullest for it shall be a rare and wonderful thing!
I think one of my favourite meals has to be roast chicken with stuffing. I think it's one of Todd's as well. I often don't have time to cook a roast dinner on Sundays, what with our church responsabilities and all, but you will often see me doing one on a Saturday night, which we enjoy immensely and then we will have the leftovers on Sunday. This is one of our favourites!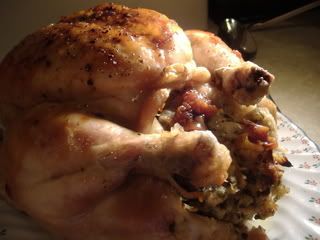 *Lemon and Parsley Roasted Chicken*
Serves 4
Printable Recipe
Imagine chicken, roasted and full of flavour from a delicous Lemon and Parsley stuffing . . . the meat all juicy and tender with a delicate flavour. This really is a most delicious way to roast a chicken!
1 large roasting chicken
a large knob of softened butter
For the stuffing:
2 TBS olive oil
1 medium onion, peeled and finely chopped
1 fat clove of garlic, peeled and minced
3 cups fresh soft white bread crumbs
sea salt and freshly ground black pepper to taste
a large handful of flat leaf parsley leaves, chopped
the finely grated zest and juice of one lemon
1 large egg, beaten with a fork.
about 2 cups of hot chicken stock and flour for the gravy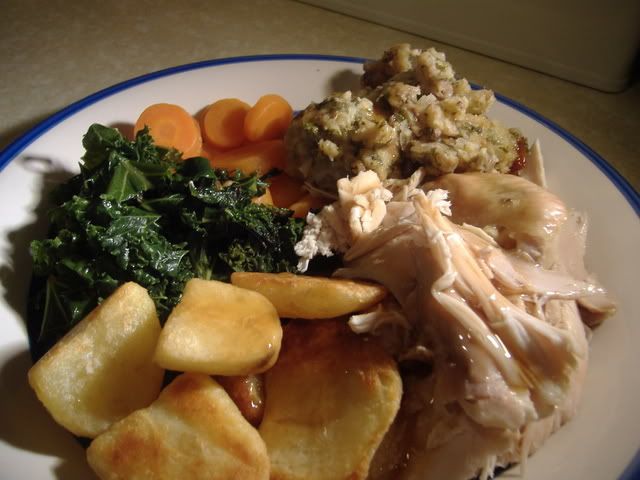 Pre-heat the oven to 180*C/375*F.
Heat the oil in a large skillet. Once hot, add the onion and cook it for three to four minutes until it is quite soft, but not browned. Add the garlic and cook for a minute longer until you can really smell the garlic, again without browning. Remove from the heat. Stir in the lemon juice and the zest. Allow to cool for a few minutes. Place the brad crumbs into a bowl. Tip in the onion mixture and mix it in well. Stir in the parsley and then season to taste with some salt and pepper. Stir in enough of the beaten egg to bind it all together. You may not need all of it, depending on the freshness of your breadcrumbs.
Stuff the chicken lightly with the stuffing, just piling it into the cavity lightly. Any extra can be put into a casserole dish and baked along side if you wish. Pull the legs across the opening and tie them together. Take the knob of butter and rub it generously all ove rthe outside and then dust it all over with salt and black pepper. Place it into a roasting dish with a lid. Cover and then pop it into the oven and roast for approximately one hour. Remove it from the oven, take off the lid, and baste it with any pan juices that have formed. Leave the cover off and pop it back into the oven and roast for another 30 to 45 minutes until it is nicely browned and the juices run clear whtn it is pricked with a fork. If it's not cooked through, return it to the oven and cook for another 15 minutes before testing again.
Remove to a cutting board and let rest for 15 minutes, loosely covered with foil.
Make a gravy with the pan juices as follows:
Spoon off all but 3 tBS of the fat and the pan juices. Discard. Sit the roasting pan over medium heat and pour in a small glass of chicken stock. Allow it to bubble up and deglaze the pan, scraping up any crusty bits from the tin. Stir in 1 TBS of flour, whisking it in well. Gradually whisk in about 1 3/4 cups hot chicken stock. Cook, whisking, until it begins to bubble and thicken. Season to taste and allow to simmer for an additional 3 to 4 minutes before straining into a gravy boat to serve.
Scoop the stuffing out of the chicken to a serving bowl and slice the meat to serve. Pass the gravy at the table. Delicious!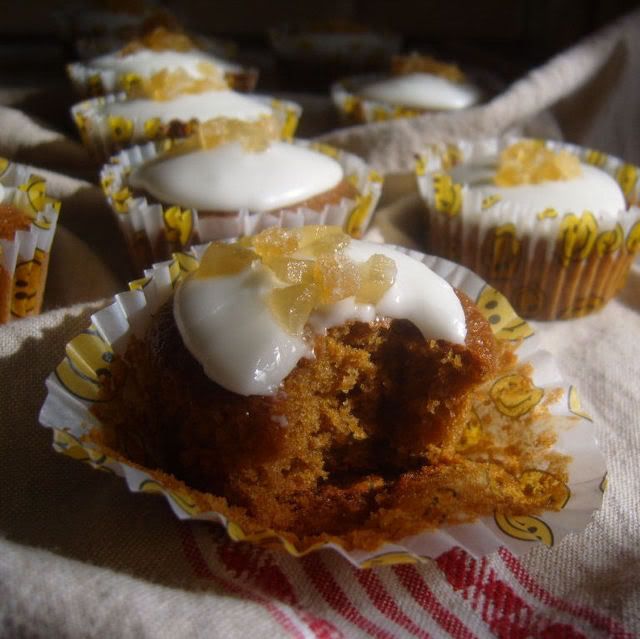 There's tasty Gingerbread Cupcakes with a lovely Lemon Icing over on
The English Kitchen
this morning!