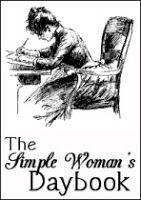 FOR TODAY July 16th, 2013Outside my window...
At the risk of sounding like I am gloating. THE SUN IS SHINING!!
AND,
they say it will be around for at least another week!
I am thinking...
When one door of happiness closes, another opens,
but often we look so long at the closed door that we do not see the one
that has been opened for us.
~Helen Keller~
How often have I wasted time looking at closed doors? Food for thought here.
I am thankful...
I am thankful for sun screen which helps to keep my skin from burning! I have never been a sun worshipper however. I am not one to sit out in the sun and bake my skin. I much prefer to be in the shade.
In the kitchen...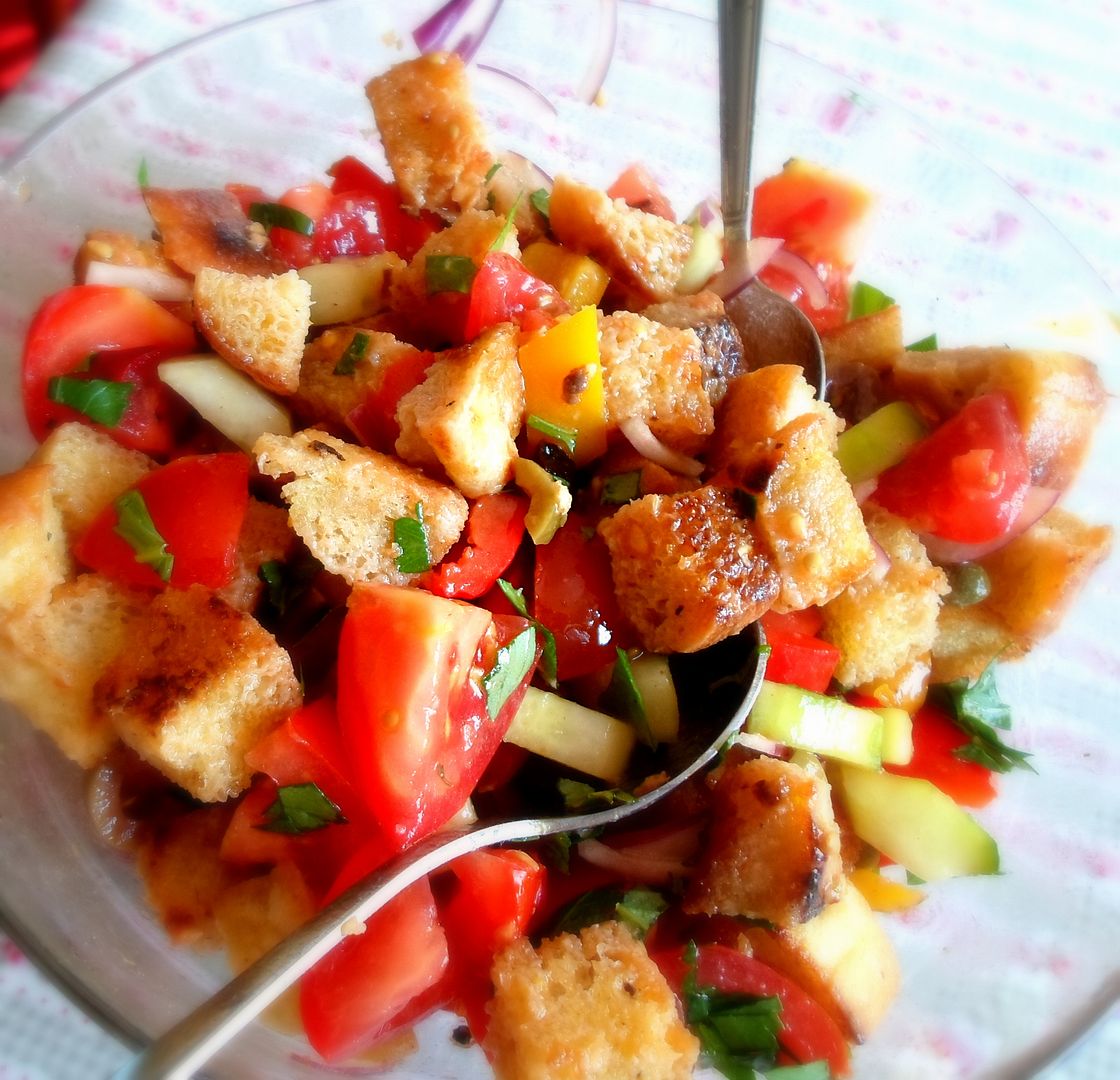 In The English Kitchen today . . .
Panzanella.
A
rather tasty way to use up stale bread and a glut of tomatoes!
.
I am wearing...
Nothing new here! Yep, in my jim jams!
I am creating...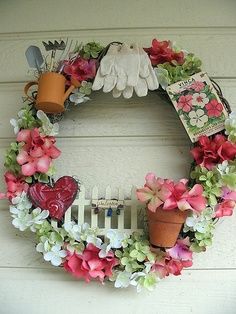 (
source
)
I just love this gardeners wreath. I wish I lived in a neighborhood where you could put something like this out and not have it nicked!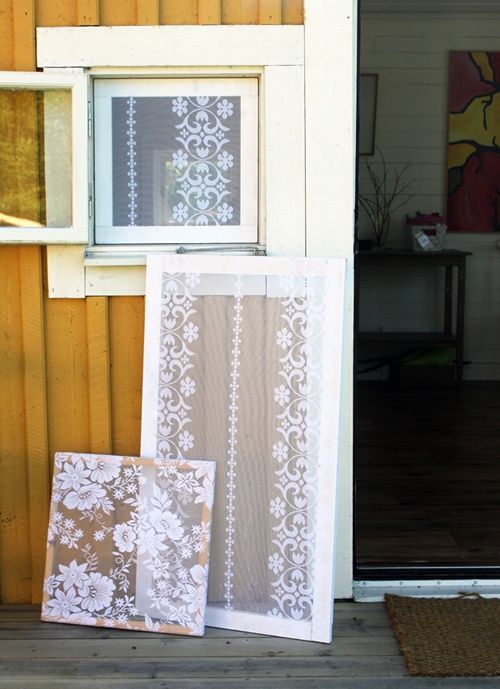 (
source
)
Love, Love, LOVE this idea. In a country which doesn't know what a window screen is I could use this and will do this! How very pretty! AND practical. I Love pretty and practical at the same time!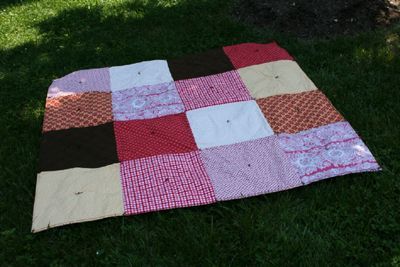 (
source
)
Love this idea of a picnic blanket made using scraps and having rocks sewn inside to keep it from blowing away! Once again pretty and practical!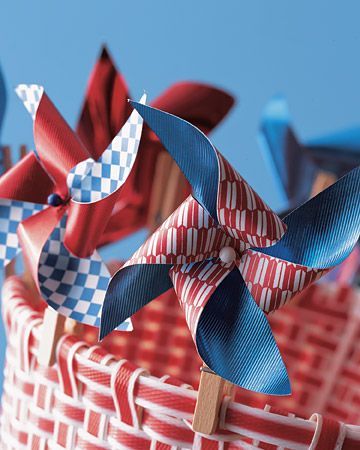 (
source
)
These clothespin pinwheels are really cute and look fairly easy to do!
I am going...
I am going to closet myself in my craft room today because I have work to do. I will just have to enjoy the sun from up there.
I am wondering...
I sent something to my sister via Sea Mail last week, via the British Postal Service. I am wondering how long it will take to get there. It still cost me almost £10 to send it. I am also wondering how much it would have cost to send it regular post.
I am reading...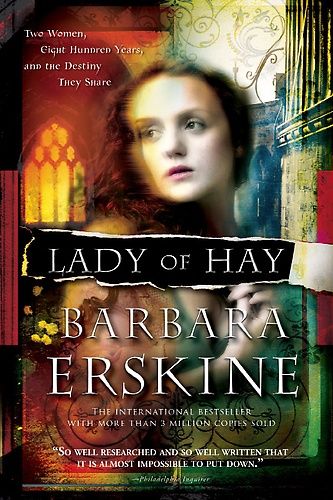 Lady of Hay
by Barbara Erskine
This is my second reading of this book.
Jo Clifford, a successful journalist, is all set to disprove hypnosis and past-life regression, until she submits to a simple hypnotic session and finds herself reliving the experiences of Matilda, Lady of Hay, the wife of a baron at the time of King John.
I read Lady of Hay when it was first published in 1986. The quality of the writing is superb , and the depth of reader involvement in the story is something that has been maintained throughout every single Barbara Erskine book. Looking at the twenty fifth anniversary edition , it appears that this book has stood the test of time and deservedly so... I thought it would be fun to revisit it now that I live very close to the places which are mentioned in the book. I can now picture the reality of them in my mind as I am reading. I highly recommend!
Nothing has changed. I am going to try to get Todd to take me to some of these places though!
I am hoping...
I am hoping that we get to the Temple soon. It's the cost of petrol that keeps us away. We'd be there at least once a week were it not so far from us and our budget not so limited.
I am looking forward to...
We have invited some good friends over for supper on Friday evening. I am looking forward to spending some quality time with them.
I am learning...
I like to think that I learn something new each day. What did I learn yesterday? That picking lavender with your bare hands and then rubbing your eyes is not a smart thing to do . . .
Around the house...
As a lover of birds, I adore this bed. How very inventive. You would need really tall ceilings though.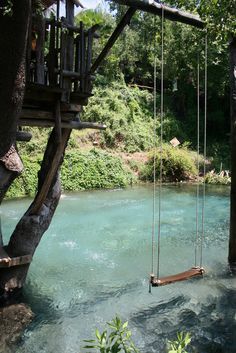 Believe it or not, this is a swimming pool, built to look like a pond. I love it! People have such wonderful imaginations and vision! I will have to remember this if I ever win the lottery!
Can you imagine enjoying a late night picnic in this environment? How very romantic and wistful . . .
I am pondering...
How much wood could a woodchuck chuck if a woodchuck could chuck wood . . .
A favorite quote for today...
"Far away in the sunshine
are my highest aspirations.
I may not reach them,
but I can look up and see their beauty,
believe in them,
and try to follow where they lead.."
~Louisa May Alcott~

One of my favorite things...
Raggedy Ann and Andy. I just adore them. I have made lots of them through the years, but I have never made one of them for me. I need to change that.
A few plans for the rest of the week:
A bit of this, a bit of that and . . . everything in between.
A peek into my day...
The start and end to every day. It helps to keep me grounded.
A thought to carry with you through today:
(¯`♥´¯)´´¯`•
.`*.¸.*.•°*"˜˜"*°•.ƸӜƷ
You are stronger than you think,
remember to stand tall.
Every challenge in your life helps you to grow.
Every problem you encounter
strengthens your mind and your soul.
Every trouble you overcome
increases your understanding of life.
When all your troubles
weigh heavily on your shoulders,
remember that beneath the burden you can stand tall,
because you are never been given more
than you can handle...
and you are stronger than you think.
~ Lisa Wroble ~
Have a wonderful Tuesday!