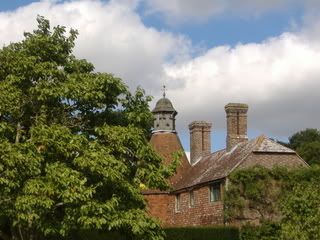 If
you can
keep
your
head
when all about you
Are losing
theirs
and
blaming
it on you,
If you can
trust
yourself
when all men
doubt
you,
But make
allowances
for their
doubting
too;
If you can
wait
and not be
tired
by waiting,
Or being
lied
about,
don't
deal in lies,
Or being
hated,
don't give
way
to hating,
And yet don't
look
too
good
, nor
talk
too
wise;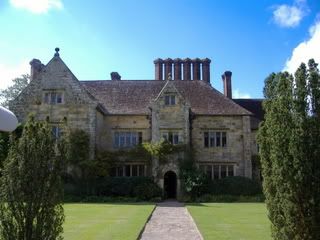 If you can
dream
. . . and not make
dreams
your master;
If you can
think
. . . and not make
thoughts
your aim;
If you can
meet
with
Triumph
and
Disaster
And treat those
two
imposters
just
the same;
If you can
bear
to hear the
truth
you've spoken
Twisted
by knaves to make a
trap
for fools,
Or watch the
things
you gave your
life
to, broken,
And stoop and
build 'em
up with
worn
out tools;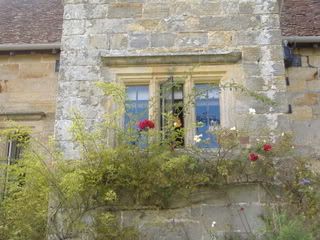 If you can
make
one
heap
of
all
your winnings
And
risk
it on
one
turn of
pitch-and-toss,
And
lose
, and start
again
at your
beginnings
And never
breathe
a word
about
your loss;
If you can
force
your heart and
nerve
and sinew
To
serve
your turn
long
after
they
are gone,
And so
hold
on when there is
nothing
in you
Except the
Will
which says to them:
"Hold on!"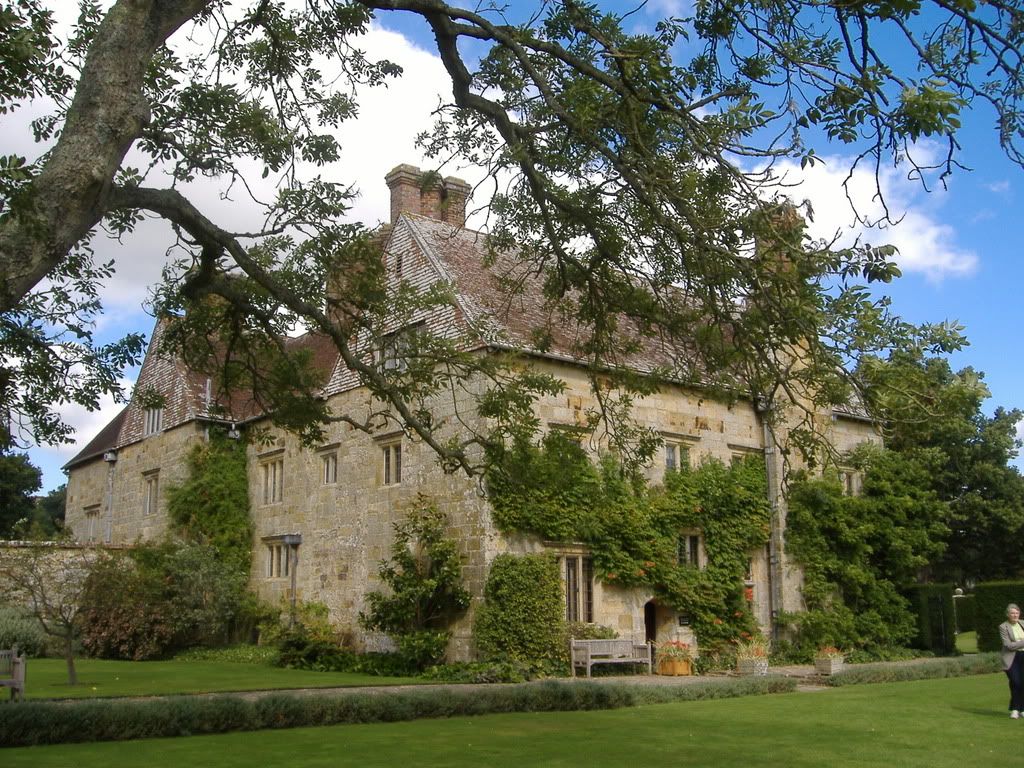 If
you
can
talk
with crowds and
keep
your
virtue,
Or walk with
Kings
. . . nor
lose
the
common
touch,
If
neither
foes nor
loving
friends can
hurt
you,
If all men count
with
you, but
none
too
much;
If you can
fill
the
unforgiving
minute
With
sixty
seconds' worth of
distance
run,
Yours is the
Earth
and
everything
that's in it,
And
. . . which is
more
. . . you'll be a
Man,
my son!
~Rudyard Kipling
Rudyard Kipling is one of my favourite writers. All the pictures here today are ones that I took of his home called
Bateman's
near a town called Burwash in East Sussex, here in the UK. If you click on the name Bateman's it will take you to more information about this house. We went to it several times when we were down South and we both really enjoyed ourselves each time. It is a pity that you cannot take photographs inside these stately homes, because Rudyard Kiplings house was truly stunning and so very interesting inside. It greatly showed his love for India and all things Indian . . . and also a lot of his writings etc. were on display, including some of the beautiful artwork which had been done for his novel . . .
The Junglebooks
, which is probably one of his more famous pieces.
Mr Kipling's earliest years in Bombay were blissfully happy, in an India full of exotic sights and sounds. But at the tender age of five he was sent back to England to stay with a foster family in Southsea, where he was desperately unhappy. The experience would colour some of his later writing.
When he was twelve he went to the United Services College at Westward Ho! near Bideford, where the Headmaster, Cormell Price, a friend of his father and uncles, fostered his literary ability. Stalky & Co., based on those schooldays, has been much relished by generations of schoolboys. Despite poor eyesight which handicapped him on the games field, he began to blossom. In 1882, aged sixteen, he returned to Lahore, where his parents now lived, to work on the Civil and Military Gazette , and later on its sister paper the Pioneer in Allahabad. In his limited spare time he wrote many remarkable poems and stories which were published alongside his reporting. When these were collected and published as books, they formed the basis of his early fame.
Returning to England in 1889, Kipling won instant success with Barrack-Room Ballads which were followed by some more brilliant short stories. After the death of an American friend and literary collaborator, Wolcott Balestier, he married Wolcott's sister Carrie in 1892. After a world trip, he returned with Carrie to her family home in Brattleboro, Vermont, USA, with the aim of settling down there. It was in Brattleboro, deep in New England, that he wrote
Captains Courageous
and
The Jungle Books
, and where their first two children, Josephine and Elsie, were born.
A quarrel with Rudyard's brother-in-law drove the Kiplings back to England in 1896, and the following year they moved to Rottingdean in Sussex, the county which he adopted as his own. Their son John was born in North End House, the holiday home of Rudyard's aunt, Georgiana Burne-Jones, and soon they moved into The Elms.
Life was content and fulfilling until, tragically, Josephine died while the family were on a visit to the United States in early 1899. Life was never the same again after Josephine's death, and living so close to Brighton Kipling had become a tourist attraction. So in 1902 he sought the seclusion of a lovely seventeenth century house called Bateman's near Burwash, nearby in Sussex, where he spent his remaining years.
Puck of Pook's Hill
and
Rewards and Fairies
, which included the poem
"If-"
, and other well-known volumes of stories, were written there, and express Kipling's deep sense of the ancient continuity of place and people in the English countryside. He died in 1936, just three days before his good friend King George V, our present Queen's Grandfather.
I always think there is a sense of sadness about these great writers . . . some underlying seam of tragedy . . . perhaps that is what helps to make their work so brilliant. Or maybe it is the strength of the human spirit which allows us to bring great triumph out of our greatest sorrows, if we so allow it . . .
"The major work of the world is not done by geniuses. It is done by ordinary people, with balance in their lives, who have learned to work in an extraordinary manner."
~Gordon B Hinckley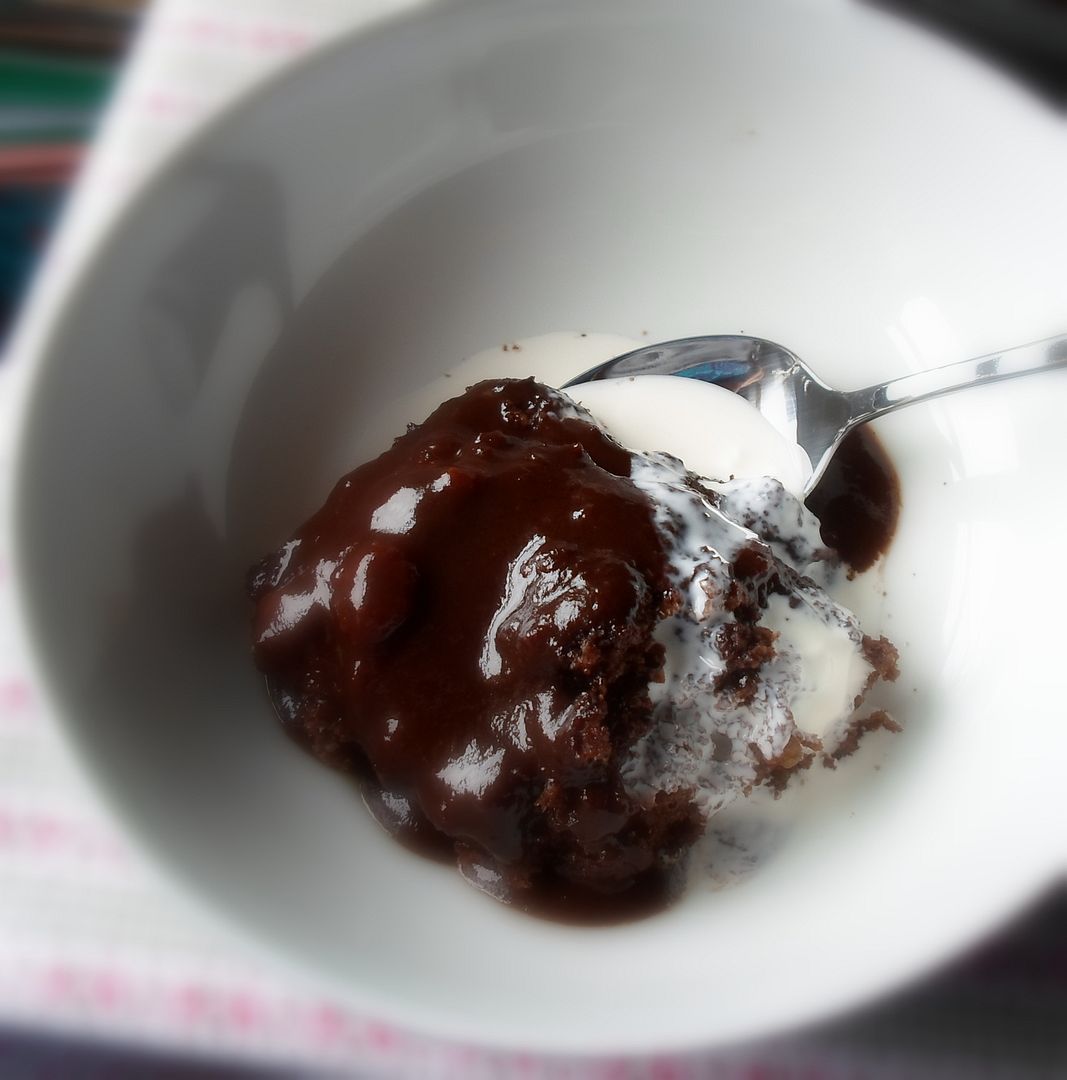 Cooking in The English Kitchen today . . . a delicious
Muscovado Pudding!